SANTA CRUZ >> Santa Cruz city leaders on Tuesday shared preliminary renderings, timeline details and possible funding opportunities for a new downtown library. The library would replace a parking lot where the farmers market meets on Cedar Street between Lincoln and Cathcart streets. 
The council also discussed: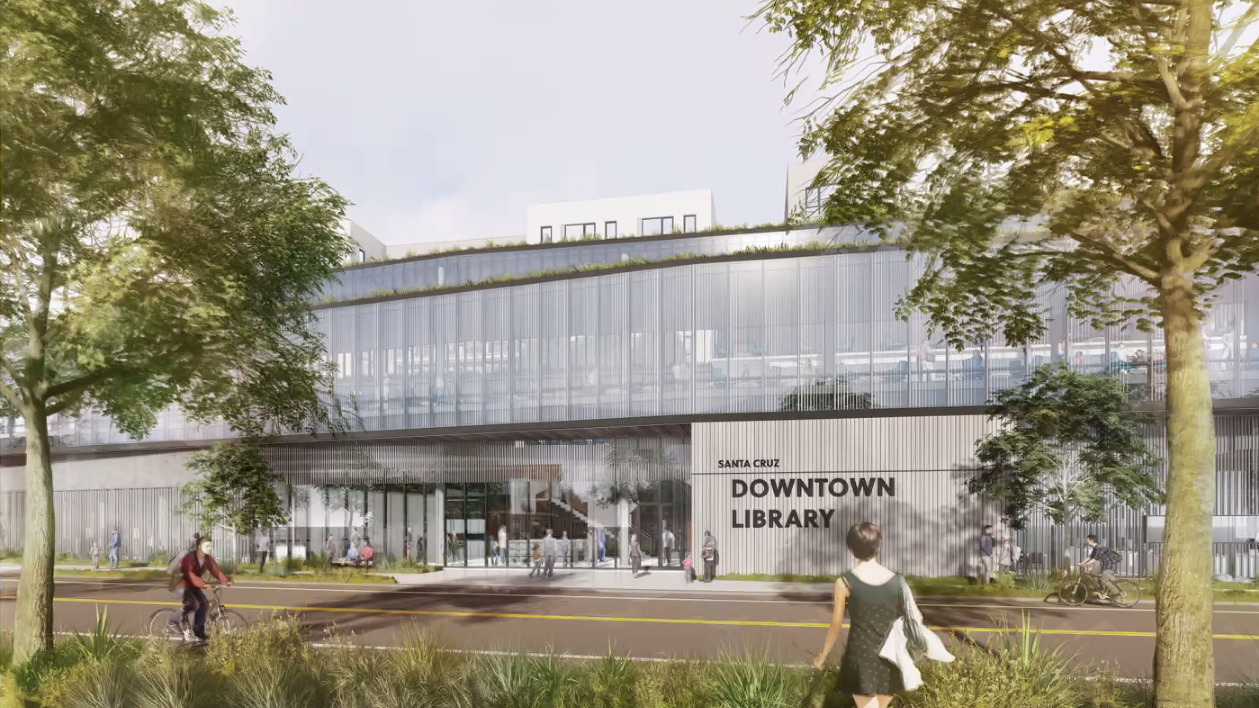 A draft rendering of the mid-block Cedar Street entrance of the planned Downtown Santa Cruz library shows textured glass windows and a rooftop garden. (Jayson Architecture)
Downtown library renderings released
In December, the council approved a conceptual design for the new library and housing complex with:
A two-story library of 30,000 to 35,000 square feet.

Behind the library, a three-story parking garage with five floors of affordable housing above it.

100 to 125 affordable homes.
Tuesday, Santa Cruz Economic Development Director Bonnie Lipscomb shared the first detailed draft renderings of that concept. The drawings show possible facade materials and a roughly 4,500 square-foot rooftop deck above the library.
Lipscomb said that city staff recently met with leaders of the Santa Cruz Community Farmers' Markets about a possible interim location for the downtown farmers market. Discussions have focused on a city-owned parking lot at the northwest corner of Front and Cathcart streets. That location is not final, Lipscomb said.
The farmers market could eventually be relocated to the site of the current library at 224 Church St. In June, the council discussed a possible vision for the future of the downtown library site, which included:
Affordable housing.

Community-oriented (not commercial) ground-floor options.

A civic plaza or park focused on daily uses for downtown residents, such as a dog park.

Potential to host the downtown farmers market.
Plans for the Church Street site are not final and could be decided by the council next year, Lipscomb said. Farmers market leaders are open to the Church Street location but are concerned about the timing of construction, Lipscomb said.
Construction of the new library is expected to start by summer 2023 and take 18 to 24 months, Lipscomb said. It is expected to open in late 2025 or early 2026. Construction at the existing library site could begin after that move.
City leaders have applied for a $10 million state grant to help fund the new library construction. Cost estimates are preliminary, but in December, the estimate was $104 million to $107 million. That cost estimate includes the library, housing and garage.
More renderings and funding details are expected at the city council's April 26 meeting. A full application with detailed plans is expected to be submitted to the city planning department by late May.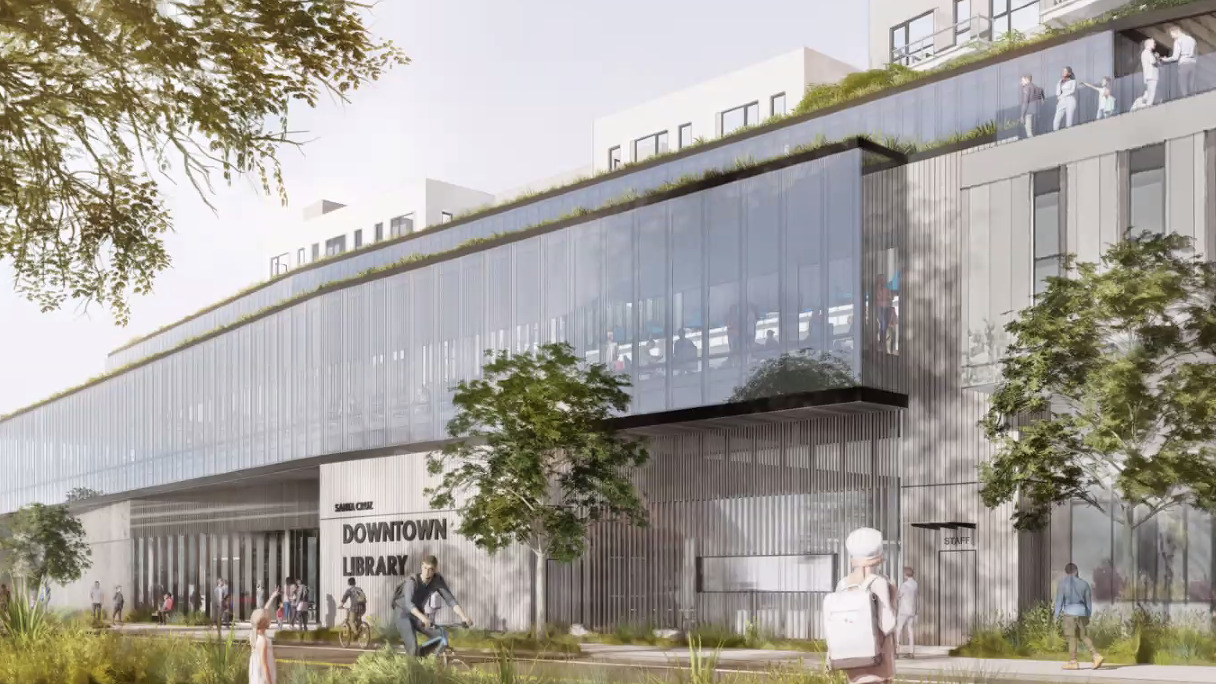 Another draft rendering of the Cedar Street entrance of the planned Downtown Santa Cruz library shows housing above and behind the rooftop garden. (Jayson Architecture)
New rules aim to add small homes
Tuesday, the council gave final approval of new rules meant to spur development of housing complexes with small units.
The council approved the creation of  "flexible density units" to replace the "small ownership unit." Flexible density units are a type of housing in commercial areas that are from 400 to 650 square feet and sold rather than rented. Three small ownership unit projects have been developed in the past 15 years in Santa Cruz.
The flexible density units may contain some larger apartments. The more flexible requirements are supposed to make developers more likely to take on the projects, staff said.
Many residents who spoke at the meeting opposed the change because of potentially taller buildings. The new rules will not lead to more density, city staff said. 
Councilmember Sandy Brown opposed the measure, saying that although it would lead to more housing being built, more market-rate units would raise the city's median income and ultimately harm low-income renters. 
Brown said studio prices have risen in the past year. "That is not because we didn't build enough housing in the past year. That's not because we didn't build enough housing over the past however many years. That's because there is an influx of people with the ability to pay more for rents and landlords who will charge it."
Brown proposed that 25% of units in "flexible density unit" projects be affordable, an increase from the city-wide mandate of 20%. Santa Cruz Planning Director Lee Butler cautioned that requirements of too many units for low-income renters or owners may make projects unprofitable for developers. "We don't want to set the bar so high that nothing gets built," he said.
Councilmember Shebreh Kalantari-Johnson said the new rules will allow the city to provide enough new units to avoid falling behind state housing goals. Cities that fall behind state housing goals are subject to SB 35, a state law which limits cities' ability to block development.
"If we want to grow sustainably, let's be proactive and not get our hand slapped by the state," said Kalantari-Johnson. "Let's not have high rises all over town. And I think the way that we do that is we get in front of it."
Mayor Sonja Brunner, Vice Mayor Martine Watkins and Councilmembers Donna Meyers and Kalantari-Johnson voted in favor of the rule changes. Brown and Councilmember Justin Cummings voted against the changes. Councilmember Renee Golder was absent.
Eviction moratorium set to end
Of 3,407 Santa Cruz County applications for a state rent assistance program, 1,465 households have received money, according to a state dashboard on Tuesday March 22. 
Many leaders of local housing groups fear mass evictions in April when the state eviction moratorium ends. The city is legally precluded from extending a local eviction moratorium, city staff said. The city also cannot preempt state law to require a longer notice before eviction.
Instead, the city is supporting tenant resources for legal support, mediation and housing assistance. The city currently financially supports projects including;
City staff will continue working with the county to find more funding for rental assistance, mediation, and other tenant resources. 
Santa Cruz Local recently compiled a list of rent assistance programs in Santa Cruz County with details on eligibility and how to apply. 
New rules for sidewalk vendors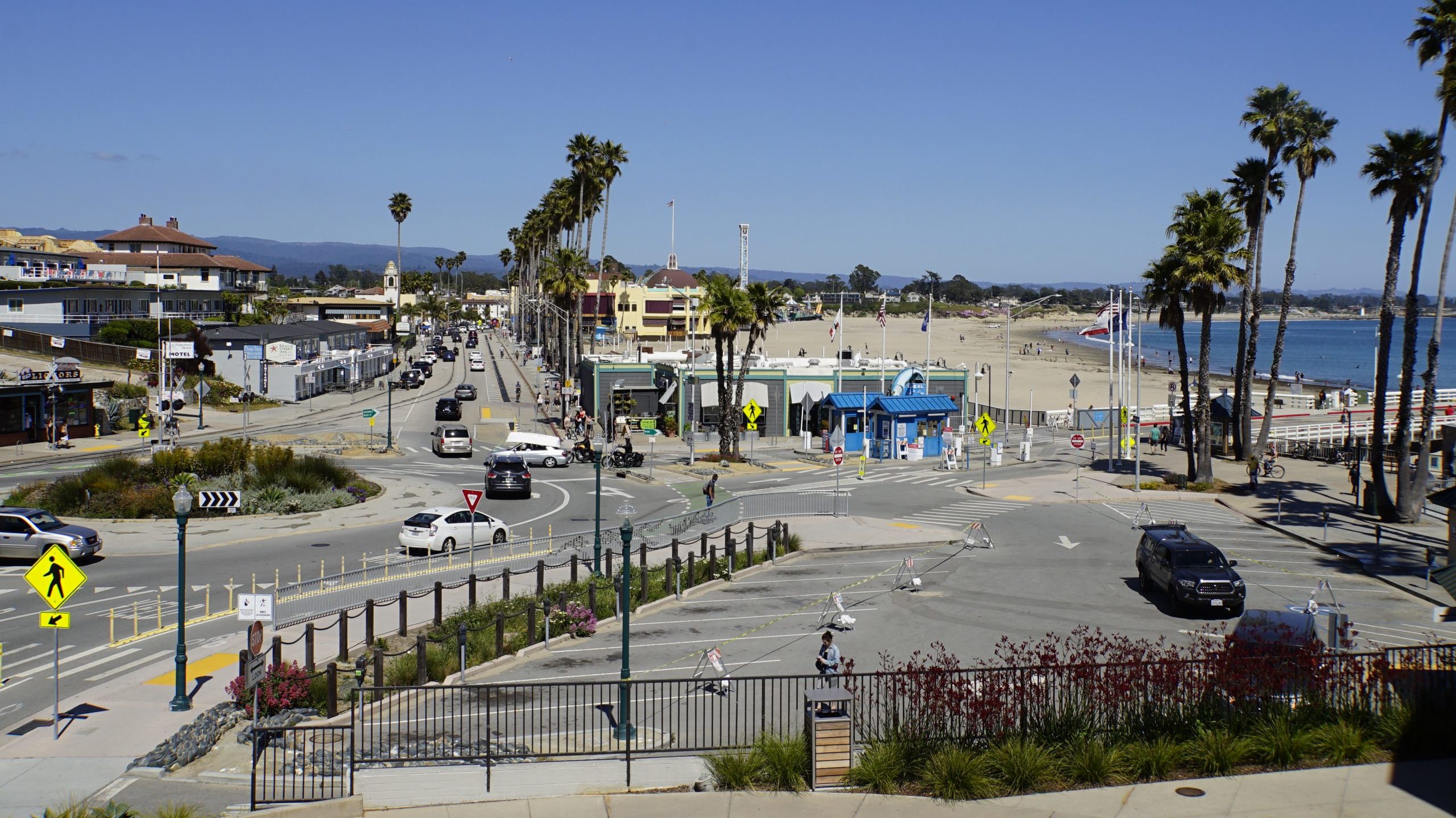 Beach Street in Santa Cruz in May 2020. On weekends, Beach Street's sidewalk can get crowded with tourists and vendors. (Kara Meyberg Guzman — Santa Cruz Local file)
In a 4-3 vote Tuesday, the council approved a new permit system for vendors on sidewalks and beaches. 
The move comes after two years of unrestricted public vending that followed a 2018 state law that prohibited cities from arresting unpermitted vendors.
Last year, the city tried a lottery system to allow six vendors to operate near Cowell Beach, said Santa Cruz Parks and Recreation Director Tony Elliot. But the permitted vendors were crowded out by "upwards of 50" unpermitted sellers, Elliott said. The unrestricted vending has led to dangerously crowded sidewalks, and a "completely unmanageable" amount of beach trash, Elliot said. 
Vendors will now need a $30 annual permit to sell on city sidewalks and beaches. Vendors operating in a city park will require an additional permit from the Parks and Recreation department. 

No vendors will be allowed from April to October on Beach Street from Third Street and the Santa Cruz Municipal Wharf.

Vendors cannot block sidewalks and must dispose of trash, the permit states.

Vendors can set up stands on Pacific Avenue within marked zones. No vending will be allowed on the wharf, the Beach Street promenade deck or Main Beach adjacent to the Beach Boardwalk. 
The new program will receive $205,110 from the General Fund for the current fiscal year. For the fiscal year that starts July 1, the program will need an estimated $370,000, staff said.
The money will fund staff to enforce the new rules. Unpermitted vendors will be fined $250. Permitted vendors who break the rules will be fined $100. City staff also have planned bilingual outreach to inform vendors of the new rules.
Vice Mayor Martine Watkins and Councilmembers Shebreh Kalantari-Johnson, Donna Meyers and Renee Golder voted in favor. Brown, Cummings and Brunner voted no, supporting an alternate proposal which would have allowed limited year-round vending on Beach Street.
Read Santa Cruz Local's related updates on sidewalk vending rules:
City on track for housing goals
Tuesday, the council heard an update on the city's progress toward state requirements for housing production. The council did not vote on housing production goals Tuesday.
Though the city has met almost all of the state-mandated housing targets for 2023, the next set of targets may be challenging, city staff said. State requirements for the number of homes built in Santa Cruz and Monterey counties are expected to more than triple.
Requirements of the Regional Housing Needs Allocation, or RHNA, are set roughly every eight years for the Monterey Bay region. State leaders set home building minimums for each region to try to address the state's housing shortage. 
When areas do not make adequate progress on their housing production goals, state law allows streamlined approval of some housing projects. City and county leaders then have limited power to change projects.
State goals list affordable housing production targets for "very low income," "low," and  "moderate" income categories based on area median income. Rents or prices for these homes are tied to income and household size.
The city hasn't yet permitted all the necessary "very low income" units but housing in development such as the planned new Downtown library and housing complex will allow the city to meet the goals, said senior planner Katherine Donovan. Since Dec. 31, 2015, city staff have permitted 57 "very low income" units. The state requires the city to permit 123 more "very low income" units by Dec. 31, 2023. 
But as the state mandates more development, keeping up with housing targets will grow increasingly difficult, city staff said. An early draft from the Association of Monterey Bay Area Governments estimates that the city will need to permit about 3,700 more units from June 30, 2023 through Dec. 15, 2031, including about 850 "very low income" units. Draft goals for housing production for the City of Santa Cruz and other local jurisdictions are expected next month.
The numbers are so high, "We may need to rezone properties," said Donovan. 
City staff are developing a plan to build the necessary housing during the next nine years, which they plan to submit to the state in December.
Editor's note: This story has been update to clarify what the cost estimate for the downtown library project includes.
Santa Cruz Local's Kara Meyberg Guzman contributed to this report.
Santa Cruz Local's news is free. Our newsroom relies on locals like you for financial support. Our members make regular contributions, starting at $19 a month or $199 year.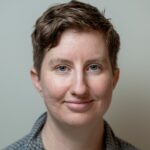 Jesse Kathan is a staff reporter for Santa Cruz Local through the California Local News Fellowship. Kathan holds a master's degree in science communications from UC Santa Cruz.