Santa Cruz Local offers its wildfire-related work free as a public service. But our journalism costs money to produce.
Santa Cruz Local depends on memberships from people like you to make sure vital information can be available to all. Can we count on your help?
BOULDER CREEK >> San Lorenzo Valley Water District officials are racing to complete repairs after new test results show that two water tanks — which together provide nearly half the district's water storage — have been contaminated by soot and ash, the district reported Thursday.
In an online meeting of the district's board of directors Thursday, district manager Rick Rogers said although temporary water tanks have been brought in, the lack of storage is "going to be a problem as we go into the winter months."
Cleaning and repairing the tanks will cost upwards of $1 million, said Rogers. The addition brings the total estimated cost of the district's repairs to over $12 million. Most of that cost will be offset by Federal Emergency Management Agency funds, said John Ricker, Santa Cruz County Water Resource division director.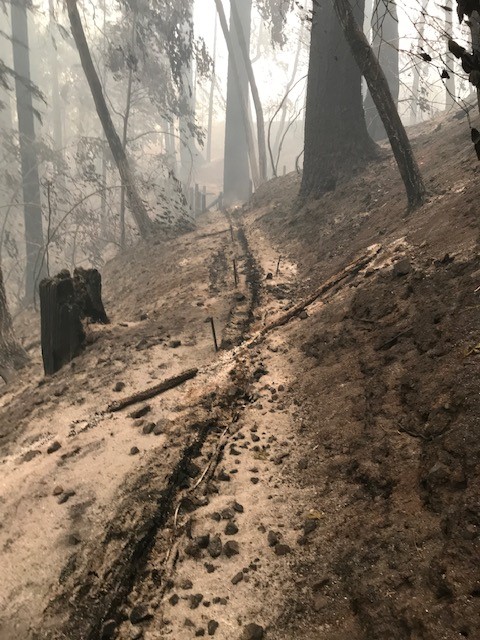 San Lorenzo Valley Water District is relying largely on groundwater after 7.5 miles of pipes supplying creekwater were melted or damaged by the fire. Those repairs likely won't be completed until 2021.
The district continues to test water for contamination as dozens of homes remain under orders not to drink or boil tap water. Although water for most district connections is drinkable, some residents in Riverside Grove, Brookdale, Boulder Creek and Bennett Springs remain reliant on pallets of bottled water and a filling station at the district office.
Four samples collected from Creek Drive in Riverside Grove from Sept. 3 to Sept. 9 contained dangerously high levels of the petroleum produce benzene, according to the San Lorenzo Valley Water District's website. Concentrations in the samples were as high as 42 parts per billion, far exceeding the state's maximum allowable level of 1 part per billion, the district stated. Several other contaminants were detected in Riverside Grove samples at levels not surpassing state limits.
County officials are working with the city of Santa Cruz and UC Santa Cruz leaders to create an ongoing water quality monitoring program across the county.
Mudslide threat
County, state and federal agencies are working to assess and repair damage across about 87,000 burned acres in Santa Cruz County before winter rains threaten to flush ash and debris into creeks and raise the threat of deadly mudslides.
UCSC geology professor Gary Griggs said the CZU Lightning Complex Fire has "set the stage" for destructive mudslides or "debris flow" by destroying the trees and vegetation that stabilize steep slopes.
Whether the coming winter will bring more destruction depends on how much rain the burned area receives, said Griggs. Heavy rains can lead to mudslides where waterlogged soil flows like a liquid. Separately, rain also could bring debris flows where flash floods pick up massive boulders and other large items.
In 1982, a heavy rainstorm led to dozens of mudslides across the Bay Area, including one in Love Creek that killed 10 people and destroyed 30 homes. Although this year's "La Niña" weather pattern is predicted to deliver a relatively dry winter, "It's hard to predict," said Griggs. "What happens in November, December, January will be important."
Even after spring, "We can't think everything will be fine", said Stanford geology professor emerita and Felton resident Gail Mahood. Mahood spoke at Thursday's San Lorenzo Valley Water District meeting. The risk of debris flow will persist, she said, "for at least another year or two."
A Cal Fire watershed emergency response team has created a report identifying the most severely burned areas and the slopes with the highest threat of mudslide or debris flow. County officials will use the analysis to identify areas that may need to be evacuated if a heavy storm creates dangerous conditions. The report is expected to be released publicly within the next two weeks.
Davenport water
In Davenport, cement company Cemex is working to replace almost three miles of damaged piping, a process Santa Cruz County Water Resource Division director John Ricker said will take two to three months.
In the meantime, Santa Cruz city workers continue to truck thousands of gallons of water to Davenport each day.
Repair efforts in much of the county remain on hold until the Environmental Protection Agency assesses hazardous waste from the burn zone, authorities said.
Editor's Note: This story was updated on Sept. 23 to clarify the amount of benzene in Riverside Grove water samples.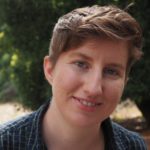 Jesse Kathan is an environmental journalist and a graduate of UC Santa Cruz's science communications program. Kathan has contributed to the Mercury News, Monterey County Weekly and KSQD-FM.