SANTA CRUZ >> More has been done to address homelessness during the COVID-19 response in recent months than in recent years, Santa Cruz city leaders said. Public health improvements have ranged from ubiquitous portable restrooms and handwashing stations in the city to safe sleeping areas and hotel rooms to unprecedented coordination with city, county and service group leaders.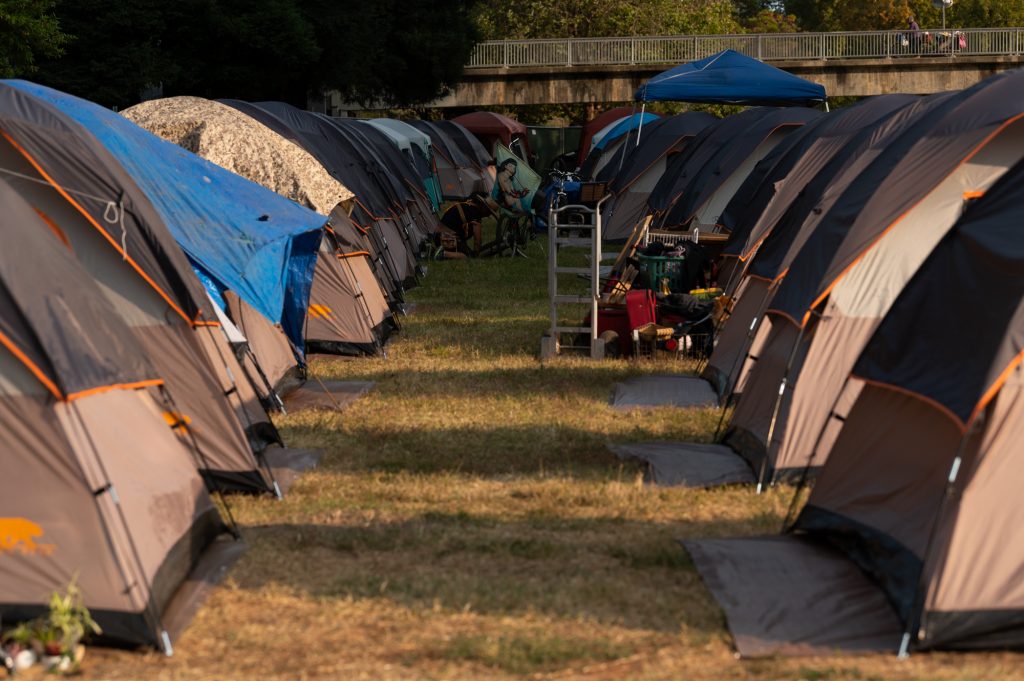 Tuesday, leaders from the city of Santa Cruz's Community Advisory Committee on Homelessness told the city council that they wanted to keep the momentum rolling with four main aims:
Continue to allow safe sleeping spaces such as at the benchlands near San Lorenzo Park.
Continue community engagement around homelessness.
Continue to allow portable restrooms and handwashing stations around the city and improve their appearance.
Envision Coral Street as a place for improved homeless navigation and services.
The committee started work in July 2019 to guide city policy on homelessness. It finished its work with a 146-page report that included more than a dozen recommendations.
Fred Keeley, a former state assemblyman who convened the committee, said previous committees that aimed to solve homelessness in Santa Cruz, "made it seem as if the city government is totally responsible or largely responsible for addressing the issue." Keeley said the county is better equipped.
"Counties are the delivery mechanisms for the state's programs of health, human services and to some degree, (the) criminal justice system. Cities are not designed, by their very nature, to provide those services," Keeley said. "The state and the counties are really in the lead on this."
Keeley said the committee's recommendations were aimed at what the city could do. The city council unanimously agreed to accept the report and its four main recommendations. It directed City Manager Martin Bernal to work with county leaders and share the report.
In addition to setting up hotel space, opening armory beds and helping to coordinate more than two dozen homeless services providers as part of its COVID homeless response, Santa Cruz County leaders plan to accept recommendations from homeless response consultant Focus Strategies in the fall.
Assistant to the City Manager Susie O'Hara said plans are in the works with an architect to revamp the Housing Matters site on Coral Street.
"We all want effectiveness. We want a change in the status quo," said Serg Kagno, a member of the Community Advisory Committee on Homelessness. "COVID was a chance where the city collaborated with the county," Kagno said. "The collaboration with the county can, I hope, continue without COVID."
Support for Santa Cruz Warriors
The Santa Cruz City Council on Tuesday also expressed unanimous support for keeping the Santa Cruz Warriors basketball team in Santa Cruz after the team's contract with the city ends in September 2021. The council supported more talks with Warriors leaders in the next two months about a permanent arena.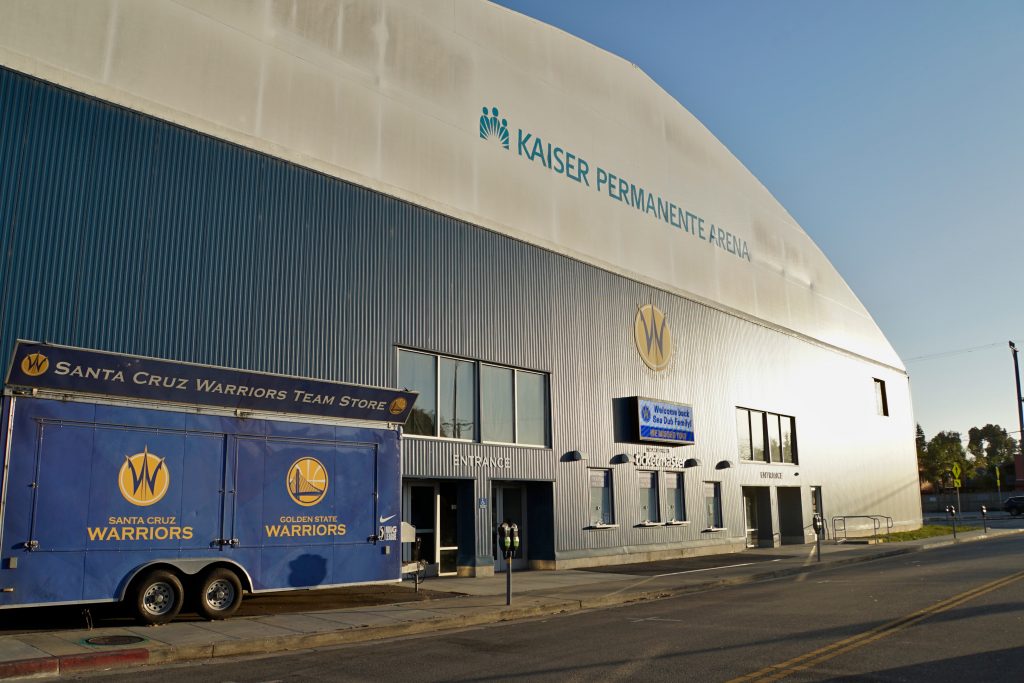 The team, which is a G League squad affiliated with the Golden State Warriors, has played at Kaiser Permanente Arena on Front Street since 2012. Many downtown business leaders praised the arrangement because of the thousands of fans and business that the games have drawn.
The Santa Cruz Seaside Co., owner of the Santa Cruz Beach Boardwalk, ground leases the lot where the arena stands. The city leases the arena to the Santa Cruz Warriors. City leaders and the Seaside Co. want the team to stay permanently.
Players have done some community outreach such as reading to children. Mayor Justin Cummings said he hoped for more outreach to residents that could show the players as role models. Santa Cruz Area Chamber of Commerce CEO Casey Beyer said his members want the team to stay. "Find a location that is compatible with the Warriors' needs, what the Seaside Co. needs and what our town needs," Beyer told the council Tuesday.
Some residents expressed concerns about a publicly subsidized arena. Councilmember Cynthia Mathews said it was not the council's intent.
Bonnie Lipscomb, the city's economic development director, said the Warriors have paid back about $3 million of a $4 million loan that the city made to the team around 2011. The city also gets money from parking, arena concessions and other areas that have more than made up the loan, Lipscomb said.
Everyone on the city council supported a permanent home for the team in Santa Cruz.
"I know there were initially some concerns in the neighborhoods about the potential impacts," said Councilmember Sandy Brown. "The whole way it's been handled has been great. I'm just really happy to see this happening."
Street vendors
Problems with sidewalk vendors on Beach Street in Santa Cruz prompted city councilmembers to ask several questions to City Attorney Tony Condotti about what could be done to limit them.
Some vendors have argued about territory on the sidewalk. Another vendor and a business owner clashed about street sales.
Tuesday, the city council voted unanimously to update its law on street vendors to comply with a 2018 state law that makes it harder for cities to restrict vendors. A second reading of the law with some amendments is due at the next council meeting.
Recent COVID-19 rules mean vendors have to spread away from each other. City Manager Martin Bernal said some vendors flouted those rules. Crowded sidewalks have pinched passersby and cyclists into close quarters, Bernal said.
Vendors selling food need a health permit that local governments will not issue, so police can make those vendors leave, City Attorney Tony Condotti said. "No sooner than our officers leave the area do they set up shop again," Condotti said.
Mobile vendors on bikes or other means can work in the city essentially without restriction, Condotti said.
The new city law states that vendors cannot lay cloths or tarps on the sidewalk. The law prohibits sales within 10 feet of a bike rack, wheelchair ramp, stairs, building entrance, fire hydrant, bench, sculpture or planter. Vendors have to take their trash with them.
Because of state law SB946, enforcement mechanisms are weak. Violations are a $100 ticket. If the person doesn't pay it and skips court, a misdemeanor can be issued. The city can also pursue matters in small claims court, Condotti said.
Exceptions have been made on Pacific Avenue for vendors who sell art or other items they have made. "Under SB946, people selling T-shirts will compete with them," Condotti said.
Water department to replace meters
In part because of faulty home water meters that have not registered water use, the city plans to replace all of the city's 27,000 water meters.
A study showed that about 20% of the city's meters were due to be replaced but it would be cheaper to replace them all at once rather than piecemeal. The cost estimate is $11 million funded by a grant and water department money.
Councilmember Cynthia Mathews said she noticed that her water bill was $0 in a recent month and her home water meter is due for replacement.
Correction: An earlier version of this story misstated the address of the Kaiser Permanente Arena.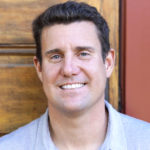 Stephen Baxter is a co-founder and editor of Santa Cruz Local. He covers Santa Cruz County government.