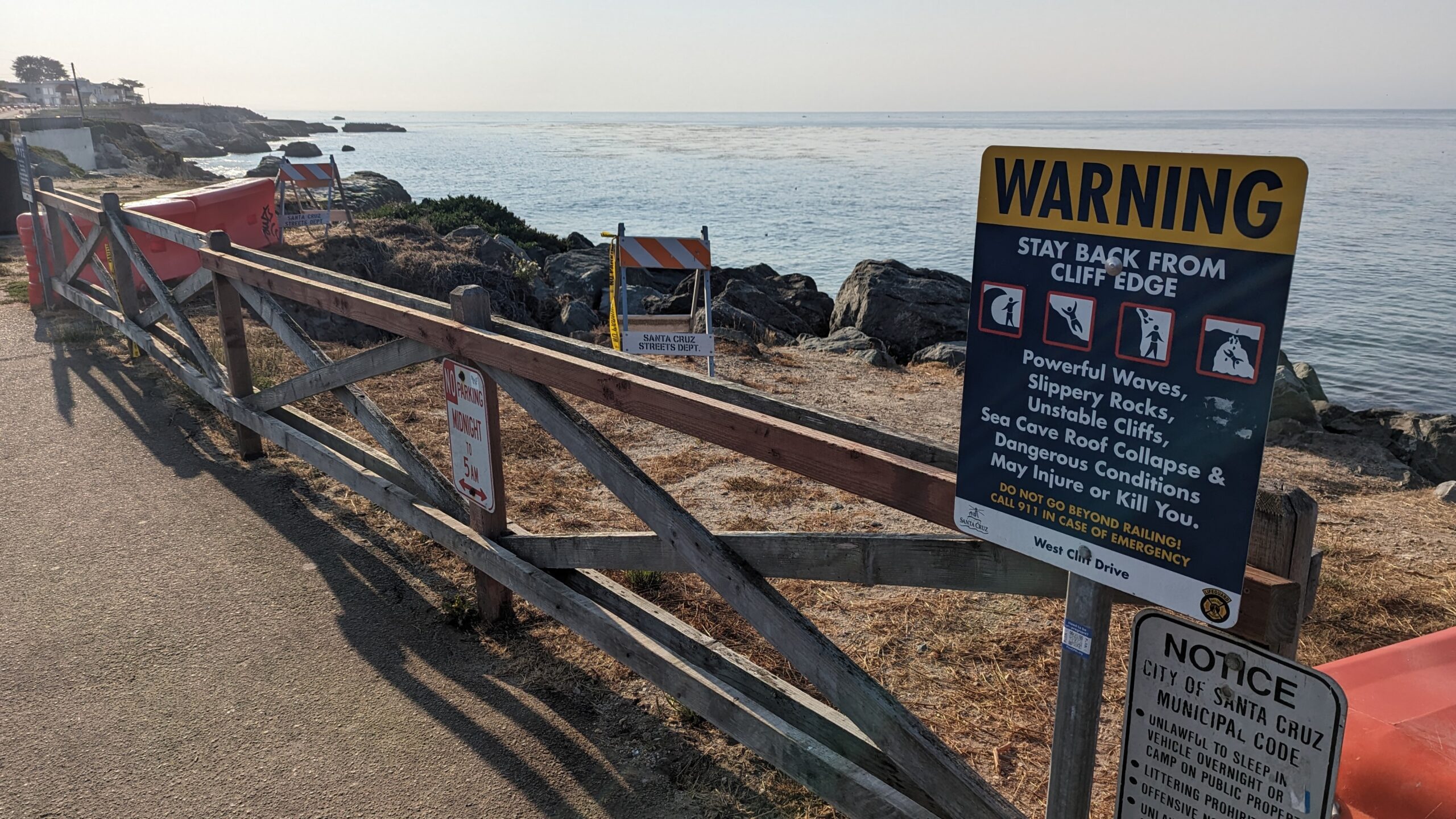 Emergency repairs to eroded cliffs along West Cliff Drive in Santa Cruz are expected to continue this fall. A project at Bethany Culvert is expected in spring 2024, city staff said. (Stephen Baxter — Santa Cruz Local)
SANTA CRUZ >> As emergency repairs continue along West Cliff Drive this fall, city leaders said Tuesday that they want more diverse voices to help guide a 50-year vision for coastal adaptation due in January.
Farallon Strategies consultants plan to hold community meetings and convene a focus group to gather suggestions for the document. Farallon Strategies and the city manager's office selected an 11-person focus group that included nonprofit-group leaders, residents and some city department heads, according to a city staff report. The group is set to meet Sept. 27 and Oct. 17.
During a Santa Cruz City Council meeting Tuesday, Mayor Fred Keeley said the focus group wasn't representative of the demographics of Santa Cruz. A lack of Latino members was a "glaring omission," Keeley said.
Santa Cruz City Manager Matt Huffaker said the group is not a decision-making body and is "one of many sounding boards." Other public meetings took place in June, July and August. 
"The intent was to expedite the process so that we can continue to meet our deadlines and get moving," said Santa Cruz City Councilmember Renee Golder. "But I do see people that are missing."
Laura Schmidt, assistant city manager, said city staff could work to add additional members to the group. The group now includes Santa Cruz Public Works Director Nathan Nguyen, Santa Cruz Parks and Recreation Director Tony Elliot, former Santa Cruz Mayors Hilary Bryant and Donna Meyers, and Julianna deNike, Emily Coonerty, Ross Clark, Darren Pond, Jonah Chizinsky, Ron Goodman and Abi Mustapha.
At Tuesday's meeting, former Santa Cruz Mayor Lynn Robinson said the process to appoint members without open applications was atypical for groups that influence policy. "If you're part of a community that would be appropriate on a committee, you usually have to apply," Robinson said. "That's not happening here."
Farallon Strategies and city staff plan to hold at least two public meetings in October about coastal adaptation and West Cliff Drive:
5:30-7 p.m. Tuesday, Oct. 3:

at London Nelson Community Center, 301 Center St., Santa Cruz.

5:30-7 p.m. Wednesday, Oct. 18

: on Zoom. A link is not yet available.

Sign up for updates on construction and community meetings from the city.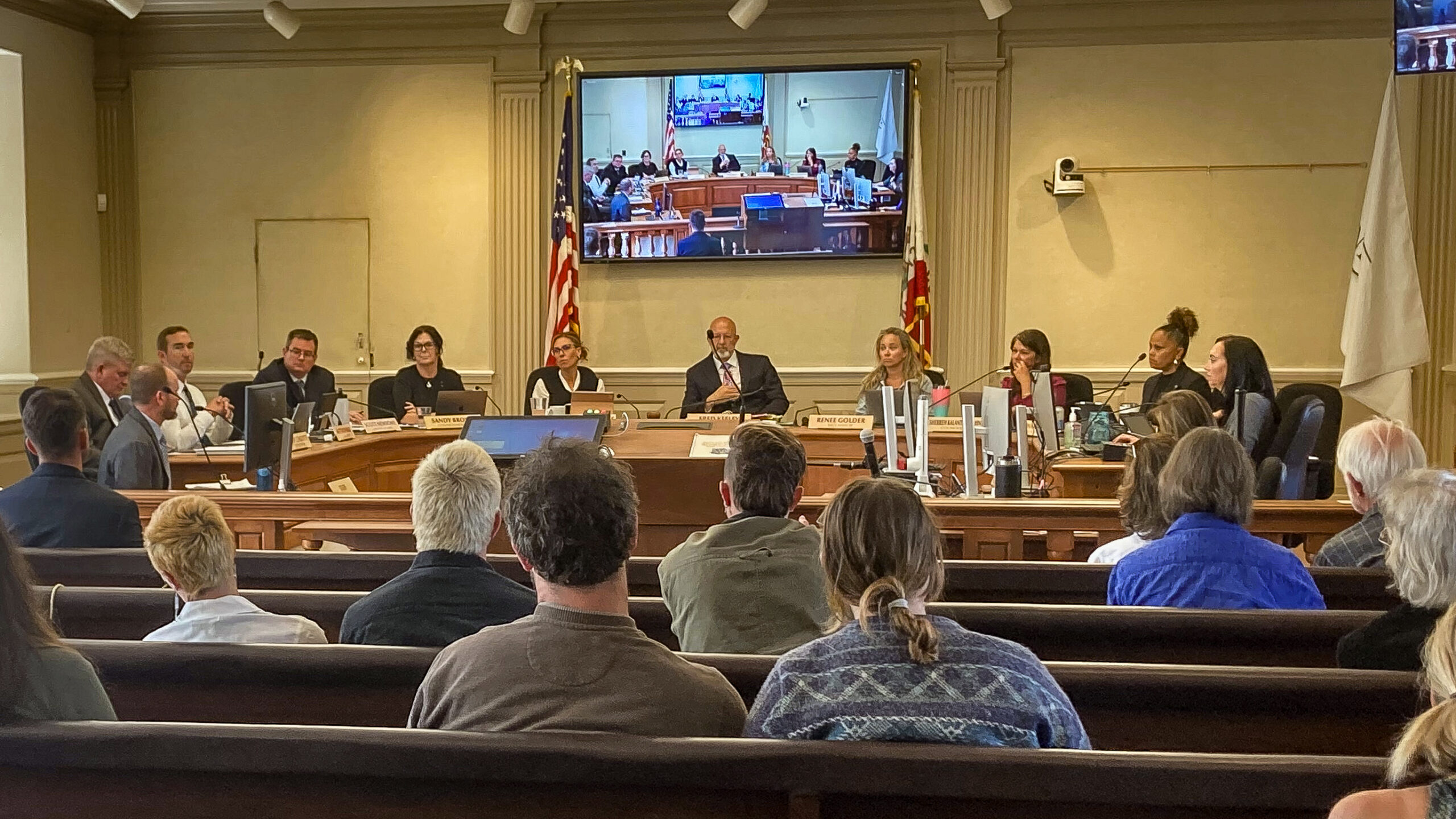 The Santa Cruz City Council discusses West Cliff Drive changes on Tuesday, Sept. 26. (Jesse Kathan — Santa Cruz Local)
West Cliff repairs and traffic
Emergency repairs to fill in eroded cliff sides are expected in the coming weeks, public works staff said.
Final plans for Granite Construction work on West Cliff are set to be approved by Oct. 6. 

Construction and repairs are planned for spring 2024 at Bethany Culvert and West Cliff Drive. The city has received approval for $11.5 million from the Federal Highway Administration to repair Bethany Culvert. City staff are looking for state money to cover the rest of the necessary funding, according to a staff report. 

Temporary speed humps are expected on Pelton Avenue and traffic calming improvements are expected on Almar Avenue in response to some neighbors' requests.

City staff plan to consider temporary "residential traffic restrictions" on Clark Avenue, according to a city staff report.
Next year, the interagency group Silver Jackets plans to work with city leaders to lead collaboration among local, state and federal agencies on long-term coastal adaptation plans. The program, called the Santa Cruz Coastal Adaptation and Resilience Initiative, will focus on nature-based solutions, such as rocky offshore structures that can soften waves or help direct sand towards beaches. The program is scheduled to start in January.
The updates were informational, and the council did not vote on anything related to West Cliff. 
Other recent traffic changes: 
New stripes and bollards were installed this month on Delaware Avenue from Almar to Surfside avenues. Traffic speeds are expected to be measured to determine their effectiveness, according to a city staff report. 

Traffic data is being collected on Plateau Avenue because of some requests from residents.
Downtown tax hike
Downtown Santa Cruz businesses will pay a higher twice-yearly tax following a 6-0 vote by city council. Councilmember Sonja Brunner recused herself because she is the Downtown Association's director of operations.
The tax, known as the Parking and Business Improvement Area Assessment, goes to the Downtown Association of Santa Cruz. It tries to promote Downtown through public events, marketing, cleanups and other avenues.
Each business' tax is based on its building size, business type and location. Under the approved changes, twice a year businesses will pay a higher flat fee and more money per square foot of their business, according to a staff report.
Members of the Downtown Association of Santa Cruz voted 95% in favor of the approved changes.
Arena lease extended
The council unanimously voted to extend the lease of the Kaiser Permanente Arena to the Santa Cruz Warriors by three years. 
The Santa Cruz Seaside Company Inc. leases the land beneath the arena to the city. The city, which owns the arena, has leased the facility to the Warriors since 2012. The arena is at 140 Front St. in Santa Cruz.
The lease amendments extend the agreement until September 2026 with two optional one-year extensions. City leaders continue to consider a permanent arena as part of a potential mixed-use project. The potential project is part of the Downtown Plan, a city effort to add denser housing and mixed-use development south of Laurel Street. 
In 2012, the City of Santa Cruz loaned the Warriors $4.07 million to build the arena. That loan has nearly been repaid, according to a city staff report. It is expected to be fully repaid within one year. The Warriors will continue to pay the city a 6.2% admissions tax, a facility use fee and a portion of concessions sales.
Read more
Learn about membership
Santa Cruz Local's news is free. We believe that high-quality local news is crucial to democracy. We depend on locals like you to make a meaningful contribution so everyone can access our news.
Learn about membership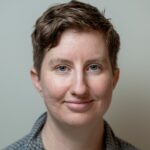 Jesse Kathan is a staff reporter for Santa Cruz Local through the California Local News Fellowship. Kathan holds a master's degree in science communications from UC Santa Cruz.