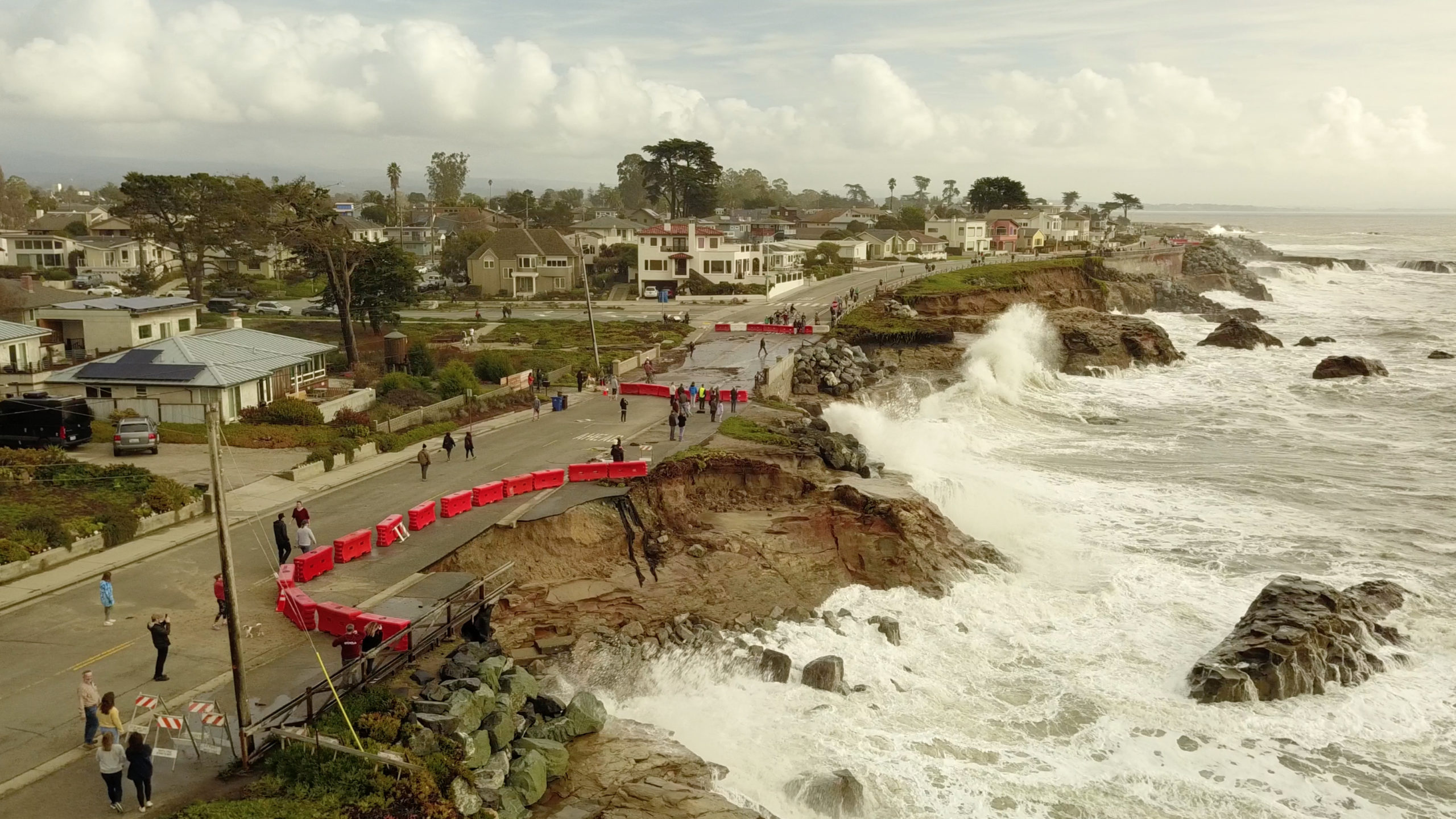 Temporary barriers are shown on West Cliff Drive in Santa Cruz on Jan. 8 because of storm damage. (TR Dreszer)
SANTA CRUZ >> Ahead of a Feb. 13 public meeting on the future of West Cliff Drive, California Coastal Commission and Santa Cruz city staff said that recent storm damage is expected to prompt new plans that differ from the West Cliff Drive Adaptation and Management Plan approved by the city council in 2021.
"It's not clear whether there needs to be revisions to the plan. That's what we're trying to sort through with the Coastal Commission." said Tiffany Wise-West, Santa Cruz's sustainability and climate action manager. She added, "I don't think the plan in its current form will go before the Coastal Commission."
A city staff member said in late January that the West Cliff plan awaited Coastal Commission approval since 2021. While the Santa Cruz City Council-approved plan was submitted to Coastal Commission, it was in a "review stage," Wise-West said.
Coastal Commission staff have not received a final version of the West Cliff plan, said Kevin Kahn, manager of the Central Coast District office of the California Coastal Commission. It is not a "pending project" that awaits a Coastal Commission hearing, Kahn wrote in a Feb. 8 email to Santa Cruz Local.
"The city and us have been in dialogue about how best to govern West Cliff for some time, including how the (West Cliff Drive Adaptation and Management) Plan fits in," Kahn wrote. "With the recent storms and damage, it's even more clear to us that the plan needs that longer-term visioning before anything is submitted to us for action."
Kahn wrote, "The West Cliff plan as it's currently drafted does a good job of identifying existing conditions and shorter-term infrastructure needs to keep the corridor operational. However, it's very reliant on 'hard' armoring solutions, such as additional rock riprap, sea cave fills, and the like. What the (Coastal) Commission would like to see is the longer-term vision of what the corridor is to be, including where armoring could be removed and normal bluff/beach functions occur. Basically, how can the corridor provide as much public access utility as possible with as little hard armoring as possible."
Kahn added, "To do so, it may mean some portions of the road are one-way or relocated to car traffic, wider sidewalks/bike lanes, or some combination thereof — and identifying the places where armoring needs to stay because it's infeasible to relocate inland out of harm's way. But all that needs to (be) fleshed out in a public process," Kahn wrote.
Big questions remain on potential projects such as a seawall at Mitchell's Cove and one-way, one-lane traffic on West Cliff Drive. Wise-West advised residents to review the West Cliff Adaptation and Management Plan, or the more accessible Resilient Coast web page that includes "story map" visualizations of West Cliff and other areas.
"The West Cliff plan is a dense policy document, but we've tried to find other tools to talk about the tradeoffs" in some of the approaches, Wise-West said.
Clarification: This story has updated information about the version of the West Clif Adaptation and Management Plan that had been received by Coastal Commission staff in 2021.
To participate
To Join Monday's public meeting on the future of West Cliff Drive, join on Zoom, or call 1-669-444-9171 Webinar ID 863 4940 3553.
Read more Santa Cruz Local stories
Learn about membership
Santa Cruz Local's news is free. We believe that high-quality local news is crucial to democracy. We depend on locals like you to make a meaningful contribution so everyone can access our news.
Learn about membership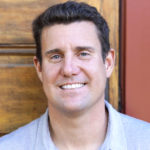 Stephen Baxter is a co-founder and editor of Santa Cruz Local. He covers Santa Cruz County government.