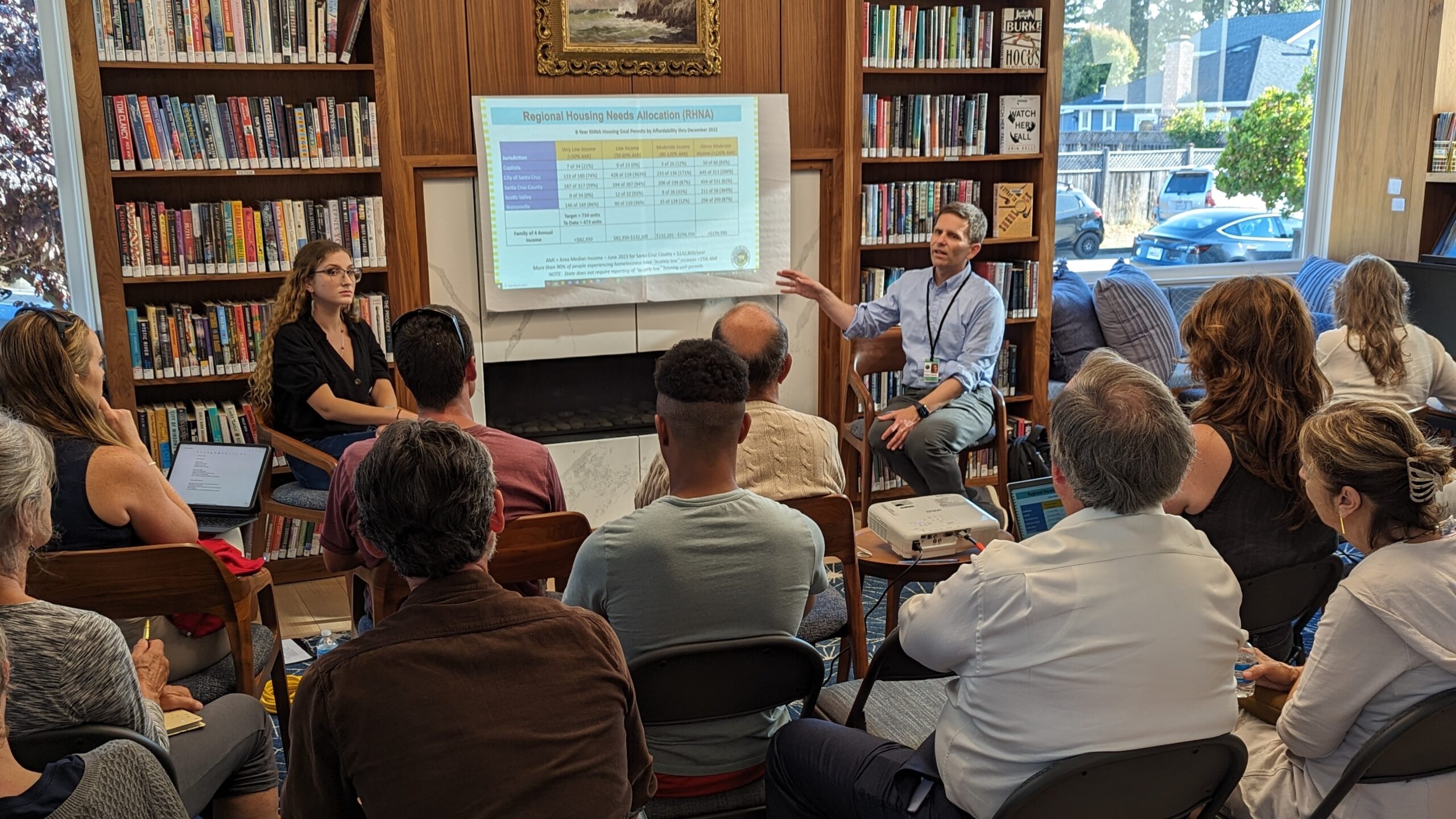 Dr. Robert Ratner, director of Santa Cruz County's Housing for Health Division, speaks about solutions to homelessness at Garfield Park Branch Library in Santa Cruz on Aug. 17. (Stephen Baxter – Santa Cruz Local)
SANTA CRUZ >> More than $23 million was spent on homeless services by Santa Cruz County's Housing for Health Division in roughly the past 12 months, serving more than 4,500 people. At least 911 people found permanent homes during that time, county leaders reported.
There was more than double the spending on homeless services in North County than there was in South County during that time, according to a county report.

There was also a 15% increase in homeless residents in Watsonville and a 29% decrease in homeless residents in the City of Santa Cruz in the past 12 months compared with the year prior.
Those disparities in homeless services and outcomes led county supervisors to direct county staff to address equity problems. 
"We've got to take a look at these indicators with the lens of equity as far as where investments need to be made to address this uptick in homelessness," said Santa Cruz County Supervisor Felipe Hernandez, at Tuesday's meeting. Fernandez' district includes most of Watsonville and other parts of South County. He called the increase in homelessness in South County a "crisis."
Many newly homeless South County residents are families living in vehicles. The Pajaro flood in March and economic factors contributed to the increase in homelessness, said Randy Morris, director of the county's Human Services Department.
During an update on the county's Three-Year Strategic Plan to Address Homelessness at a Santa Cruz County Supervisors meeting Tuesday, leaders said that fewer dollars could be spent on homeless services across the county in 2024 because pandemic-related grants will end.
"We're going to have to find ways to address that big drop in funding during this fiscal year,"  said Dr. Robert Ratner, director of the county's Housing for Health Division, during Tuesday's meeting. "We're going to apply for as much funding as possible."
Westside Santa Cruz resident Carol Polhamus works with a group that provides safe overnight parking. At Tuesday's meeting, she said at least 100 safe parking spaces should be added across the county because more people are living in vehicles.
Homelessness trends
There are two major goals of the county's Three-Year Strategic Framework to Address Homelessness that launched in 2021:
Reduce the households experiencing homelessness in the county by 25% by January 2024

, including people in shelters, vehicles and outdoors. There has been a 4.7% decrease in homeless households since 2019, which was the base year when the framework started. There were 1,373 people in homeless households in the county this year,

county leaders reported

.

Reduce the households living unsheltered outdoors and in vehicles by 50% by 2024

. There has been a 0.4% increase in people in unsheltered households since 2019, according to county records.
Of the 4,515 people who received homeless services from July 1, 2022 to June 30, 2023, Santa Cruz County leaders had information on whether 2,449 of them found housing. Of those 2,449 people: 
911 people found permanent housing.

96 people found temporary housing.

73 people went to a hospital, jail, foster home, skilled nursing facility or mental health facility.
Housing outcome information was limited because many people left programs before staff could note their next housing situation, according to the county report.
The county's Housing for Health Division supported more than 44 programs and contracts for services that included shelters, rental assistance, safe overnight parking, outreach and permanent supportive housing for people with disabilities.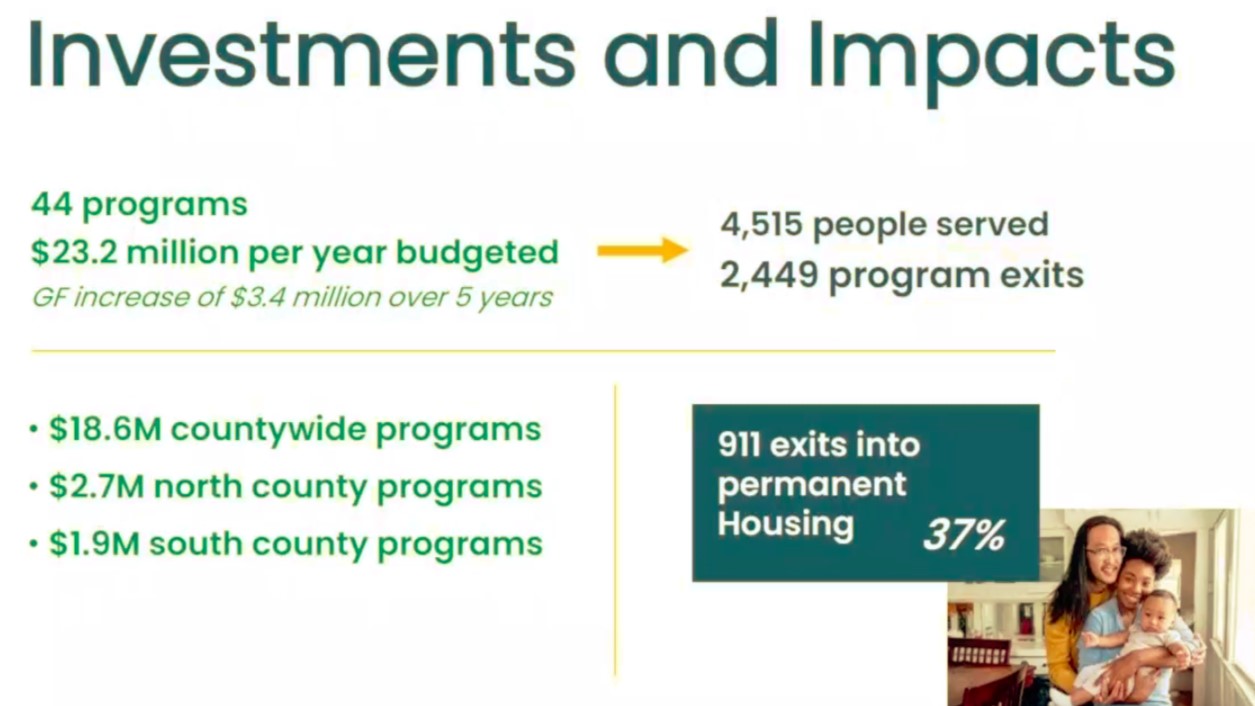 Santa Cruz County leaders reported that at least 911 unhoused people found permanent homes in the county from July 2022 through June 2023. (County of Santa Cruz)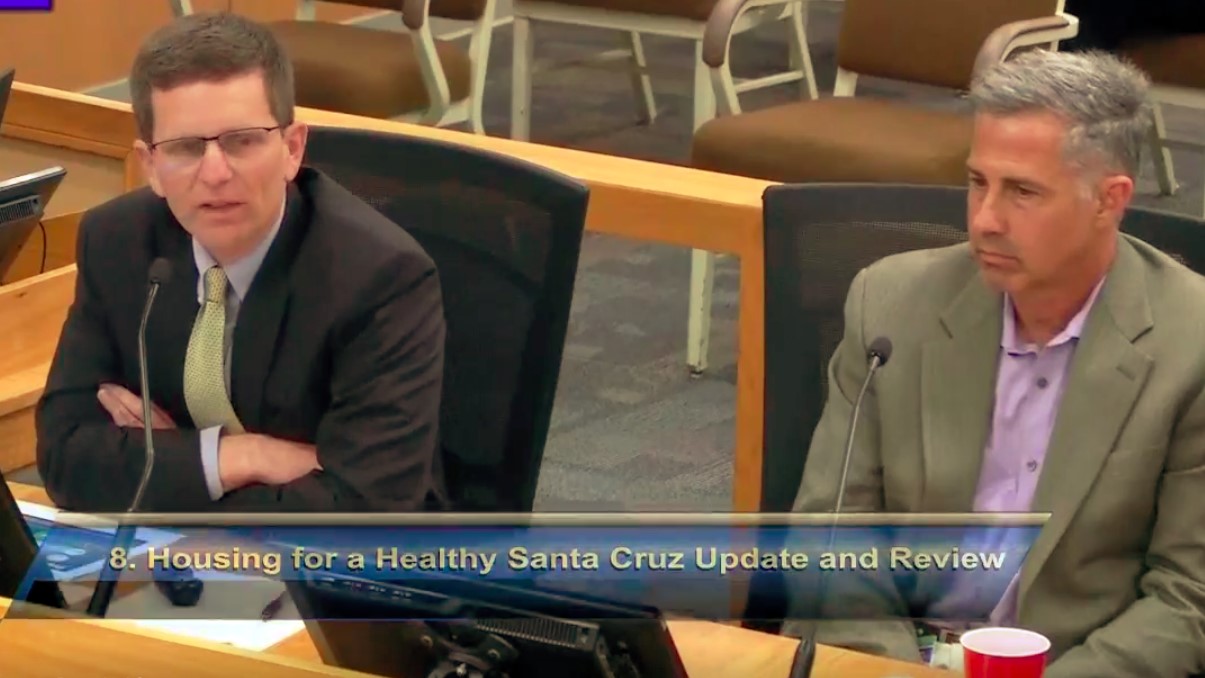 Dr. Robert Ratner, left, is the director of Santa Cruz County's Housing for Health Division. Randy Morris is director of the county's Human Services Department. Ratner said there are fewer homeless people overall in the county this year compared with last year. (County of Santa Cruz screenshot)
A key driver in homelessness in the county remains the difference between housing costs and incomes, along with a shortage of affordable housing. 
"We collectively at national, state and local levels have failed to invest in enough affordable options for people," Ratner said Tuesday.
How people found homes
Many of the 911 people who found homes in the past 12 months received rent subsidies through a partnership with the Housing Authority of the County of Santa Cruz.
The housing vouchers are coupled with services such as strengths-based case management. The vouchers have no end date as long as participants follow the program rules, Ratner wrote in an email. There are also incentives and resources to attract more landlords to accept vouchers. 
At homeless shelters in the county, about 30% of participants left for permanent homes in the 12 months ended June 1. That's near the 40% target, according to the county report. The average shelter stay was 109 days, the report stated. 
That there are also some housing projects geared toward low-income residents in the works: 
County leaders have applied for two more projects in the third round of the state's Project Homekey:
There is a county proposal to buy the Rodeway Inn at 1620 Beach St. in Watsonville and convert it into 93 units of permanent supportive housing. Since Pajaro flooded on March 11, at least 53 families of flood victims have lived at the inn with money from Monterey County authorities. That money is expected to end Saturday.

There is a county proposal in Freedom to build 11 units of housing for youths who have aged out of the foster care system.
Homeless services outlook
County staff are also working on improving data sharing and collaboration with homeless services providers, leaders said. Ratner added that money has been secured to start a new street outreach program for the unincorporated areas of the county that have not had that.
The county supervisors' approval of the framework included a request to county staff to analyze how to equitably distribute funding, as well as what tenant protections might be added.  
"How to keep them in their housing in the first place is really going to be critical for us to focus on in this next three-year plan," said Santa Cruz County Supervisor Justin Cummings.
County Supervisor Zach Friend also said equity should be addressed. 
"You can't have the county spending tens of millions of dollars on one section of the county that it's not in another area, particularly an area that's historically been underinvested," Friend said.
Read Santa Cruz Local's three-part investigation on homeless services spending:
Listen:
Read more: 
Learn about membership
Santa Cruz Local's news is free. We believe that high-quality local news is crucial to democracy. We depend on locals like you to make a meaningful contribution so everyone can access our news.
Learn about membership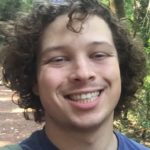 Michael Warren Mott is a graduate of UC Santa Cruz and Columbia University's School of Journalism. He has worked for newspapers across California.