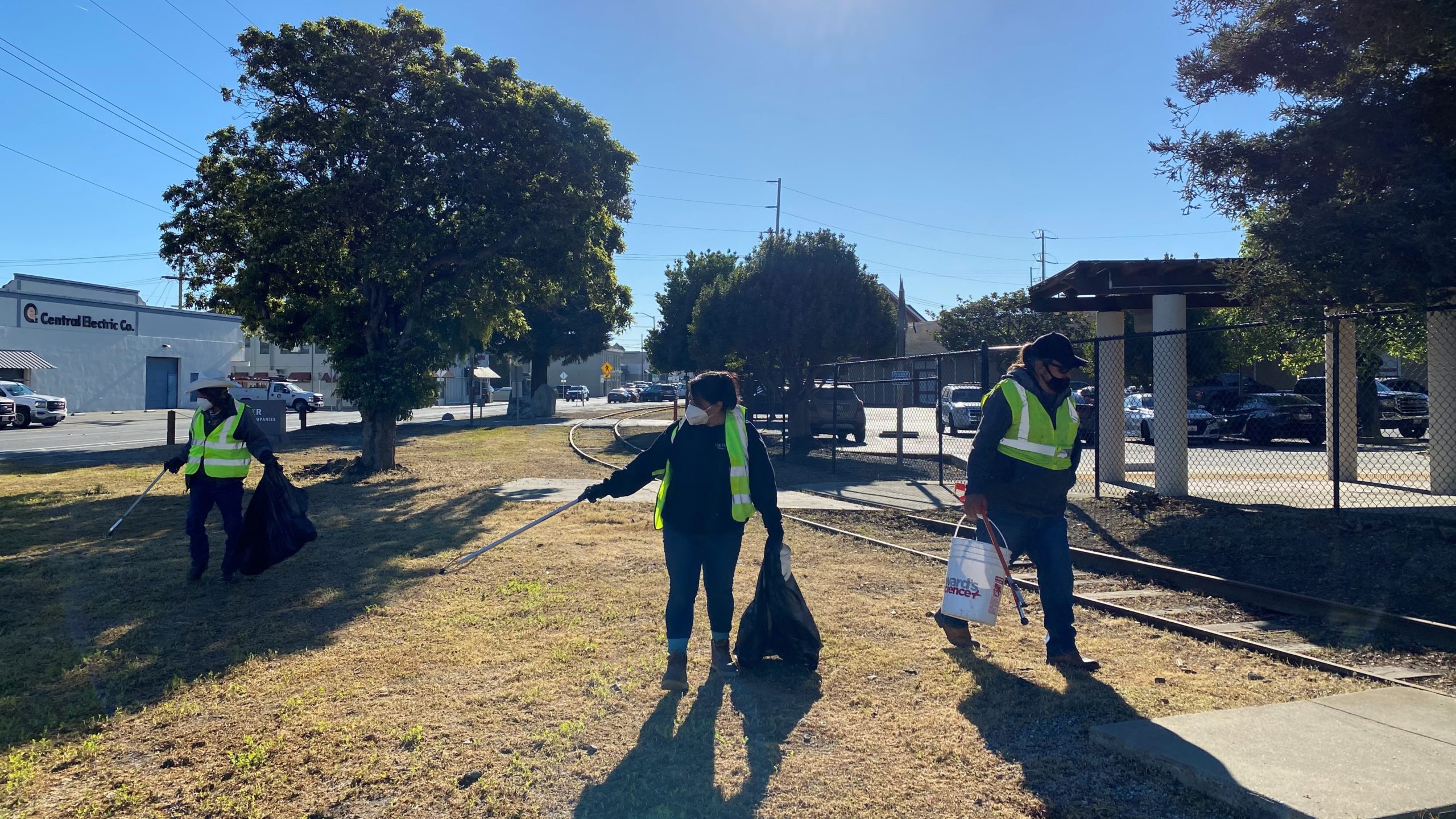 Michael Rodriguez, right, and Sandra Valera, center, remove trash near Walker Street in Watsonville in February 2022. Valera is the coordinator of the Community Action Board of Santa Cruz County's Watsonville Works program, which helps unhoused residents find jobs and services. (Patrick Riley — Santa Cruz Local file)
SANTA CRUZ >> A report released Thursday described about 1,800 unhoused people in Santa Cruz County early this year, which is the fewest number of unhoused people in the county since data collection began in 2011. 
There were 2,299 homeless Santa Cruz County residents in 2022, compared with 1,804 homeless residents in the county in February 2023, according to a new point-in-time count and report. Santa Cruz, Scotts Valley, Capitola, and unincorporated areas of Santa Cruz County had fewer unhoused people this year, but there was a 15% increase in homeless Watsonville residents, the report stated.
Researchers interviewed 416 people and counted residents in shelters and outdoors on Feb. 23 to get a "point-in-time" snapshot of homelessness in the county.
Dr. Robert Ratner, director of Santa Cruz County's Housing for Health Division, said that emergency housing vouchers and state and federal money helped more than 600 homeless people find homes and reduce the county's unhoused. 
"In addition to the increased resources, focusing our limited resources on investments and efforts that help people move into and keep housing likely contributed to the reduction," Ratner wrote in an email. Ratner said the trend was headed in the right direction, but "we still have a long way to go."
County leaders have secured money for new housing for disabled and other homeless residents through the state's Project Homekey, Santa Cruz County spokesman Jason Hoppin wrote in a statement. Those projects, like the 35-unit complex being built at 2838 Park Ave. in Soquel,  "increase the community's capacity to provide housing and other residential options for formerly homeless individuals and families," Hoppin wrote. Other permanent supportive housing projects also are in the works, like a 120-unit complex at 119 Coral St. in Santa Cruz. 
This week's 51-page report estimated that 21% of Santa Cruz County's homeless were in shelters in February and 79% were unsheltered. Among the unsheltered: 
46% lived in a vehicle.

35% lived in a tent.

18% lived outdoors or on the streets.

Less than 1% lived in an abandoned building.
There was a 15% increase in homeless Watsonville residents in Watsonville this year, with 421 people without homes in February. That was 55 more unhoused people than last year's count. There are more Latino residents in Watsonville and South County than other areas of the county, and "the percentage of people experiencing homelessness that are Latino/Hispanic has been increasing statewide," Ratner said. "That trend also shows up in our data." 
Other factors that may have increased South County homelessness include floods this winter and a widening gap between housing costs and incomes, Ratner said. 
The report noted that there were more homeless families with children than in the 2022 report.  There were 76 families counted this year, compared with 50 families last year. There were also more homeless kindergarten to 12th graders. 
Ratner said the data does not provide certainty on the causes of more unhoused children and families. "My hypothesis is that these increases overlap with the increased rates of homelessness among the Latino/Hispanic community," Ratner wrote. Pajaro Valley Unified School District has the most students of any district in the county and the most students without homes and with housing instability, Ratner said.
The report also suggested:
28% of unhoused people had jobs. Of those who were unemployed, 16% said they were unable to work, 56% were looking for work and 28% said they were not looking for work. 

75% said they were housed in Santa Cruz County when they became homeless. About 57% of survey respondents said they had lived in the county for 10 years or more before they became homeless.

23% had been in the foster care system.

25% said they had been incarcerated in the past year.

40% said they were experiencing homelessness for the first time.

68% were male, 31% were female and 1% were transgender or gender non-conforming.
Some of the causes of homelessness included a lost job, eviction, domestic violence, divorce and breakups, arguments with family and friends and drug and alcohol use, according to the report. 
Santa Cruz County relies mainly on state and federal money to pay for temporary shelters, rent assistance, homeless health projects and many other services to help unhoused people.
"Many of the federal and state government financial resources that helped Santa Cruz County achieve the positive results seen in this count are one-time resources," wrote Hoppin, the county spokesperson. "Continued progress will require an ongoing, stable influx of state and federal resources."
Money for homeless services in Santa Cruz County more than tripled from 2019 to 2021, according to a Santa Cruz Local investigation on homeless services spending. The number of homeless residents stayed roughly the same during that time, according to point-in-time counts. 
From July 2019 through June 2020, at least $31.3 million was spent in Santa Cruz County on homeless services,

according to public records

.

From July 2020 to June 2021, at least $95.6 million was spent on homeless services in the county. 

The largest spending category from 2019 to 2021 was temporary shelters, with nearly $52 million spent. The second largest category was rental assistance, with at least $36.2 million spent, records state.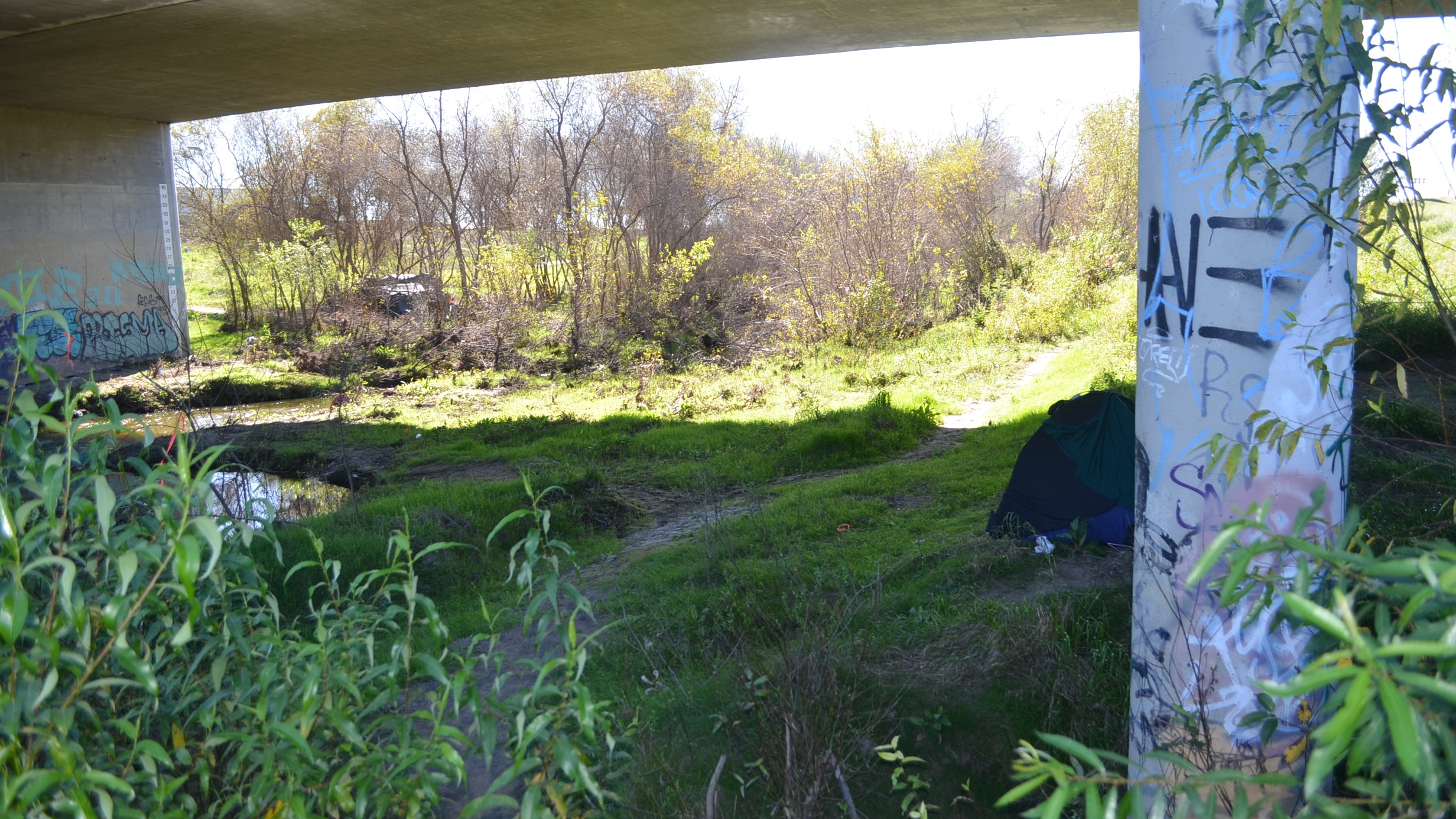 Two tents are pitched near the Pajaro River bridge in February 2022. (Stephen Baxter — Santa Cruz Local file.
Read Santa Cruz Local's three-part investigation on homeless services spending:
Listen:
Read more: 
Learn about membership
Santa Cruz Local's news is free. We believe that high-quality local news is crucial to democracy. We depend on locals like you to make a meaningful contribution so everyone can access our news.
Learn about membership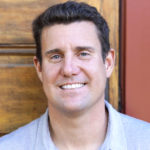 Stephen Baxter is a co-founder and editor of Santa Cruz Local. He covers Santa Cruz County government.