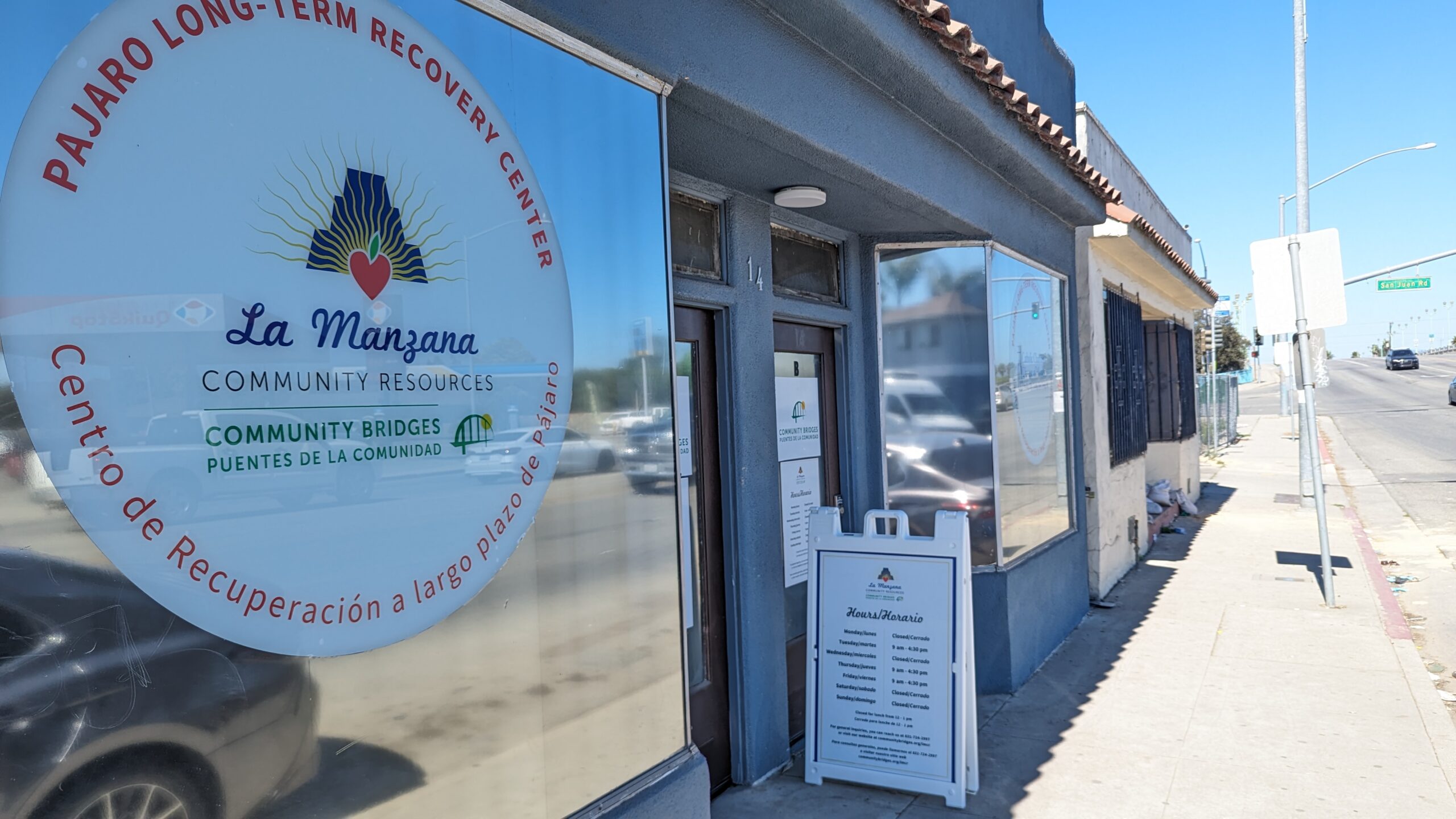 A Pajaro Long-Term Recovery Center opened at 14 Porter Drive in Pajaro in July. Representatives of Community Bridges, Catholic Charities of the Diocese of Monterey and other groups there have helped Pajaro flood victims access money from FEMA and state, county and local programs. (Tyler Maldonado — Santa Cruz Local)
PAJARO >> Six months after at least 2,000 Pajaro residents were displaced in a March flood, there are fewer customers in shops, a middle school remains shuttered and fears of future floods have helped delay the return of some businesses.
In early September, 38 flood victims from 12 households remained in Monterey County-funded hotel rooms in Marina. About two dozen more flood victims declined hotel rooms in Marina and have spread around Santa Cruz and Monterey counties, service providers said. 
Monterey County authorities paid for rooms at the Rodeway Inn in Watsonville until late August. When that money ran out, some found alternative funding to stay at the Rodeway Inn, others moved in with family, and some moved into their vehicles, service providers said.
Monica Chavez-Gonzalez, a social worker for the Watsonville-based nonprofit Community Bridges, said one of her client families lives in their car. They park in different places each night and coordinate where to meet and stay at the end of each day.
"When I asked the families, 'Why not move (to Marina)?' They said, 'It's the commute,'" Chavez-Gonzalez said. "Gas is expensive, and their net is in Watsonville. A move would be a hardship for them."
Long-term Pajaro recovery plans
To help Pajaro flood victims get money and services, a long-term recovery center is at 521 Main St., Suite Y in Watsonville and a second center opened this summer at 14 Porter Road in Pajaro. Staff of Community Bridges, Catholic Charities of the Diocese of Monterey and other groups work at the centers.
In the coming months, a Monterey County-led Long-Term Recovery Plan Committee is also expected to help flood victims by guiding the spending of $20 million approved in the state budget. The committee first met Aug. 29.
"We're hopeful that this process will result in the development, prioritization, funding identification and implementation of projects that will increase the overall well-being of the Pajaro community," wrote Kelsey Scanlon, director of Monterey County's Department of Emergency Management, in an email. The money is expected to be used for many purposes and be available for people regardless of immigration status, according to the state budget. 
There long-term recovery group has six subcommittees:
Agricultural and Economy

Health and Social Services

Housing and Community Development

Infrastructure

Natural and Cultural Resources

Public Safety
The group is expected to report regularly to the Monterey County Board of Supervisors. A spending plan is expected to be drafted and adopted by the supervisors in mid-2024.
"We are hopeful that through a community-led planning effort we will have the opportunity to hear directly from the community regarding the remaining recovery needs and long-term vision," Scanlon wrote.
The Aug. 29 meeting included many representatives of community organizations but few ordinary residents, attendees said. 
"I think it's a good meeting, only I think they should have a big meeting in a parking lot so the whole community can know what they want to do," said Hector Llamas, owner of Pajaro Food Center. "Then, from there, they can bring in some people who want to work on it further, because most people won't want to do that," Llamas said.
Llamas said many Pajaro residents are shy and still fear that they aren't welcome at small committee meetings. A big public meeting in an open space would be a lower barrier for them, Llamas said.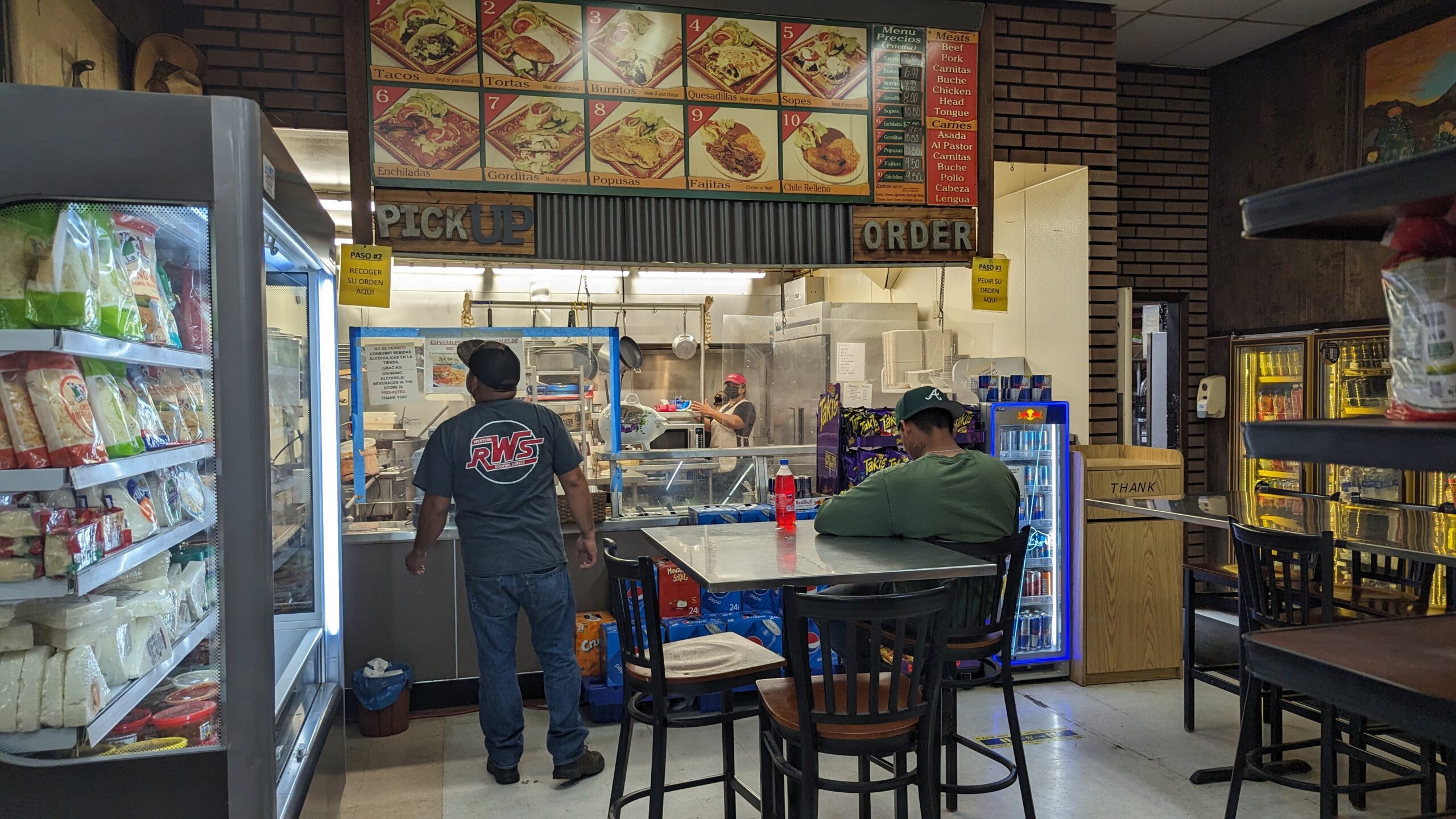 Customers visit the Pajaro Food Center deli on Friday, Sept. 8. (Tyler Maldonado — Santa Cruz Local)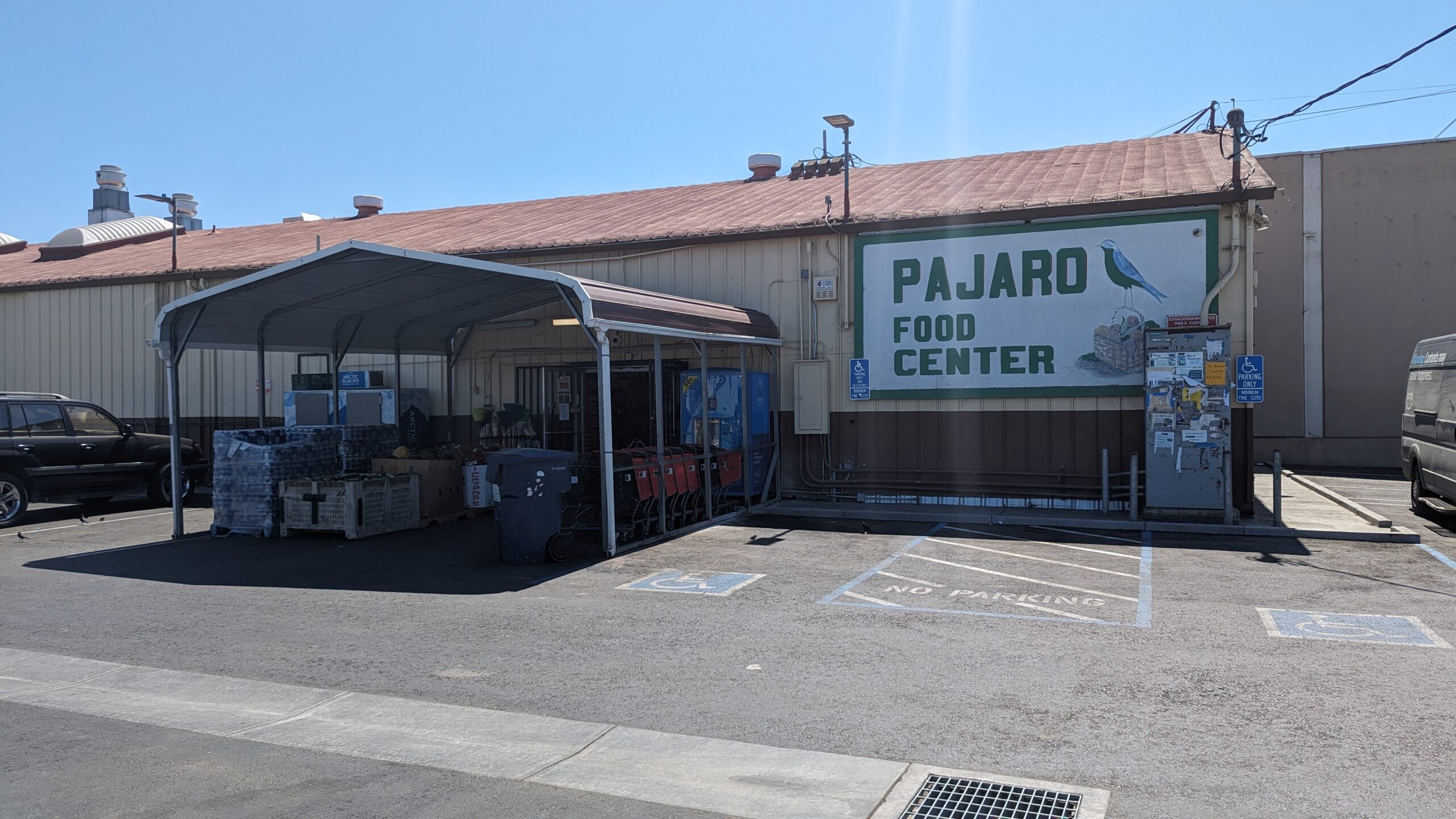 Pajaro Food Center at 307 Salinas Road in Pajaro was damaged during the March 11 flood. It reopened to fewer customers because fewer people are living in Pajaro, its owner said. (Tyler Maldonado — Santa Cruz Local)
"I think the County (of Monterey) needs the people to figure out the steps right now," Llamas said. "They don't know what it's like to live here. They don't have supervisors living in Pajaro."
Scanlon said she was appreciative of the dialogue opened up by the first meeting, and said that she hoped it would lead to Pajaro's recovery.
Slow recovery for Pajaro businesses
At Pajaro Food Center, the largest market in the small town of Pajaro, the shelves are stocked with household supplies, canned food, prepared meals and drinks – not looking at all like a store that was flooded six months ago. Despite the renewal, Llamas said the restart was a rough one.
"There are a lot less people here because of the houses," Llamas said. Many residents still haven't returned to their homes. Llamas added, "It's hard to restart because a lot of customers don't have money."
Opened in 2001, Llamas said 2022 was a good year and the business had some money saved before the March 11 flood. Now, most of that money has gone into repairs because insurance only covered about one-third of damage, Llamas said. 
The store was brought back to life in fits and starts. A month after the flood, the shelves were mostly stocked. The destroyed butcher's shop was rebuilt about a month later. Now, the whole store is back up and running, though the hit to the local economy has been harsh, Llamas said.
"We wanted to open again because we have longtime customers. Some customers get everything here," Llamas said. 
Many shops haven't reopened, and Llamas said the threat of another flood worries some business owners. "I talked to others who have opened back up and they said no, they couldn't survive another flood," Llamas said. Most of Llamas' own savings are gone, and he doesn't think his business could survive another flood either.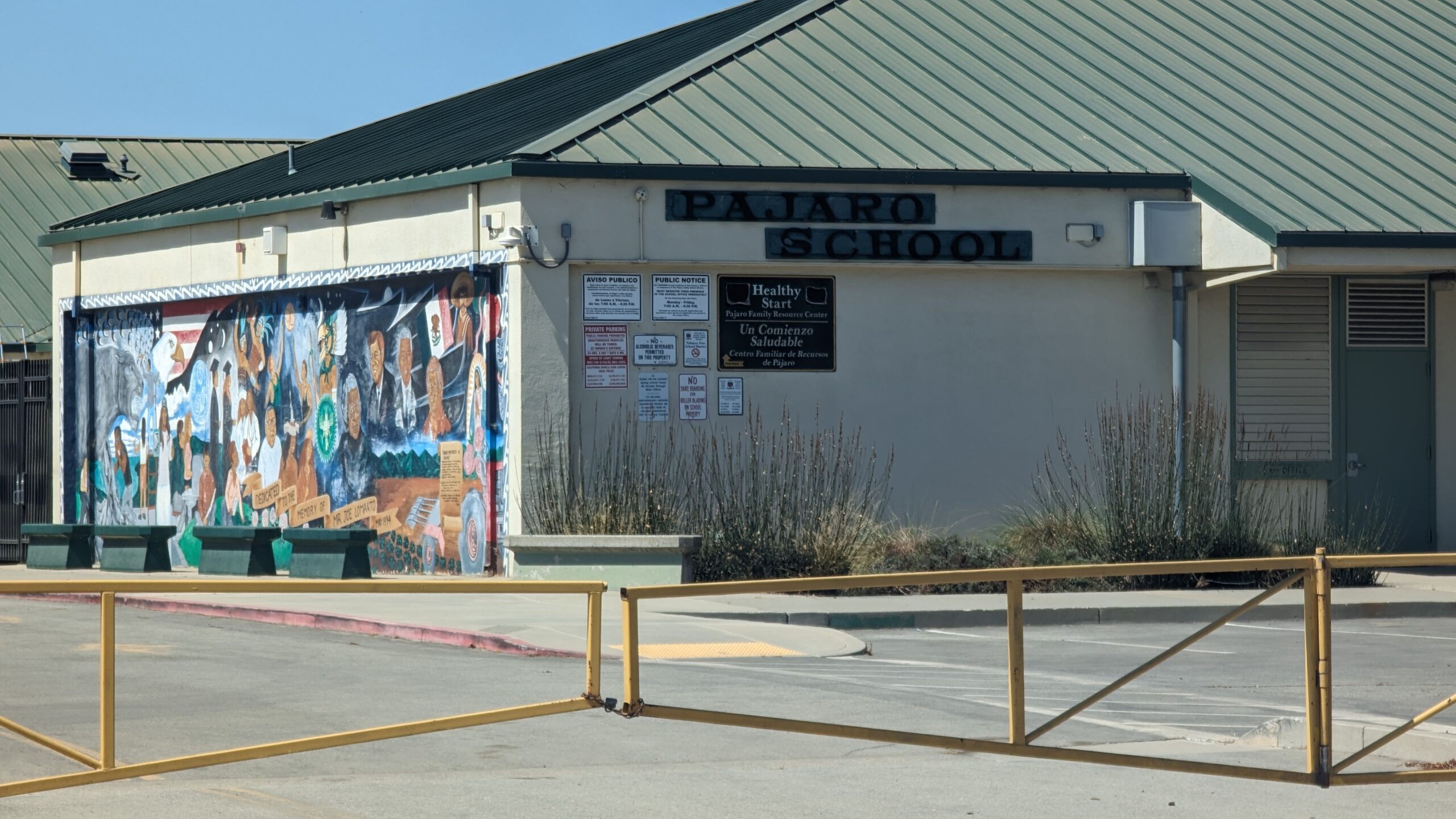 Pajaro Middle School at 250 Salinas Road in Pajaro closed for the start of the school year because of an estimated $10 million in flood damage. School district leaders expect FEMA to pay for 90% of the repairs. (Tyler Maldonado — Santa Cruz Local) 
Lingering flood damage
Repairs on three parts of the Monterey County side of the Pajaro River levee are due through November, authorities said.
Since the March flood, mud-caked floors and other damage helped shut out about 450 students from Pajaro Middle School at 250 Salinas Road in Pajaro.
Damaged floors must be replaced and new furniture is needed in every building at Pajaro Middle School, said Alicia Jiménez, a Pajaro Valley Unified School District spokesperson.
Most seventh and eighth graders from Pajaro Middle School are now at Lakeview Middle School in Watsonville, Jiménez said. "They have continued to be with their own Pajaro Middle instructors, with their own peers," Jiménez said.
Most of the families of Pajaro flood victims who moved to Marina have children in the Pajaro Valley Unified School District, based in Watsonville. Many of them have jobs, family and friends in Watsonville and Pajaro, and are much more linked to the Santa Cruz County side of the river, Chavez-Gonzalez said. 
Operating throughout Santa Cruz County, Community Bridges splits the caseload of Pajaro residents with Catholic Charities of the Diocese of Monterey. They have side-by-side offices in the Pajaro recovery center. Given the challenge of working between two counties, social workers working with Pajaro residents have had to be careful with the jurisdictional border, Chavez-Gonzalez said.
Ana Alvor, a social worker with Community Bridges, said some families "have this feeling like they don't belong to Monterey or to Santa Cruz County."
Chavez-Gonzalez said she's seen some positive changes since the March flood inundated so many lives.
"Looking back at the beginning, they were all united, all going through the same thing. Since more have found housing, they have relied on our help less and less, but they still wanted to stay connected," she said. 
"Some have been so happy just to bring us home-cooked food from the houses they are in now," Chavez-Gonzalez said. "That was a good feeling. As long as we're here, we are here to support you. Our door is always open."
Editor's note: This story was updated in October with information about Pajaro Middle School. 
Read more
Learn about membership
Santa Cruz Local's news is free. We believe that high-quality local news is crucial to democracy. We depend on locals like you to make a meaningful contribution so everyone can access our news.
Learn about membership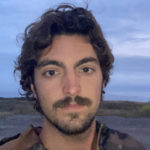 Tyler Maldonado holds a degree in English from the University of California, Berkeley. He writes about housing, homelessness and the environment. He lives in Santa Cruz County.