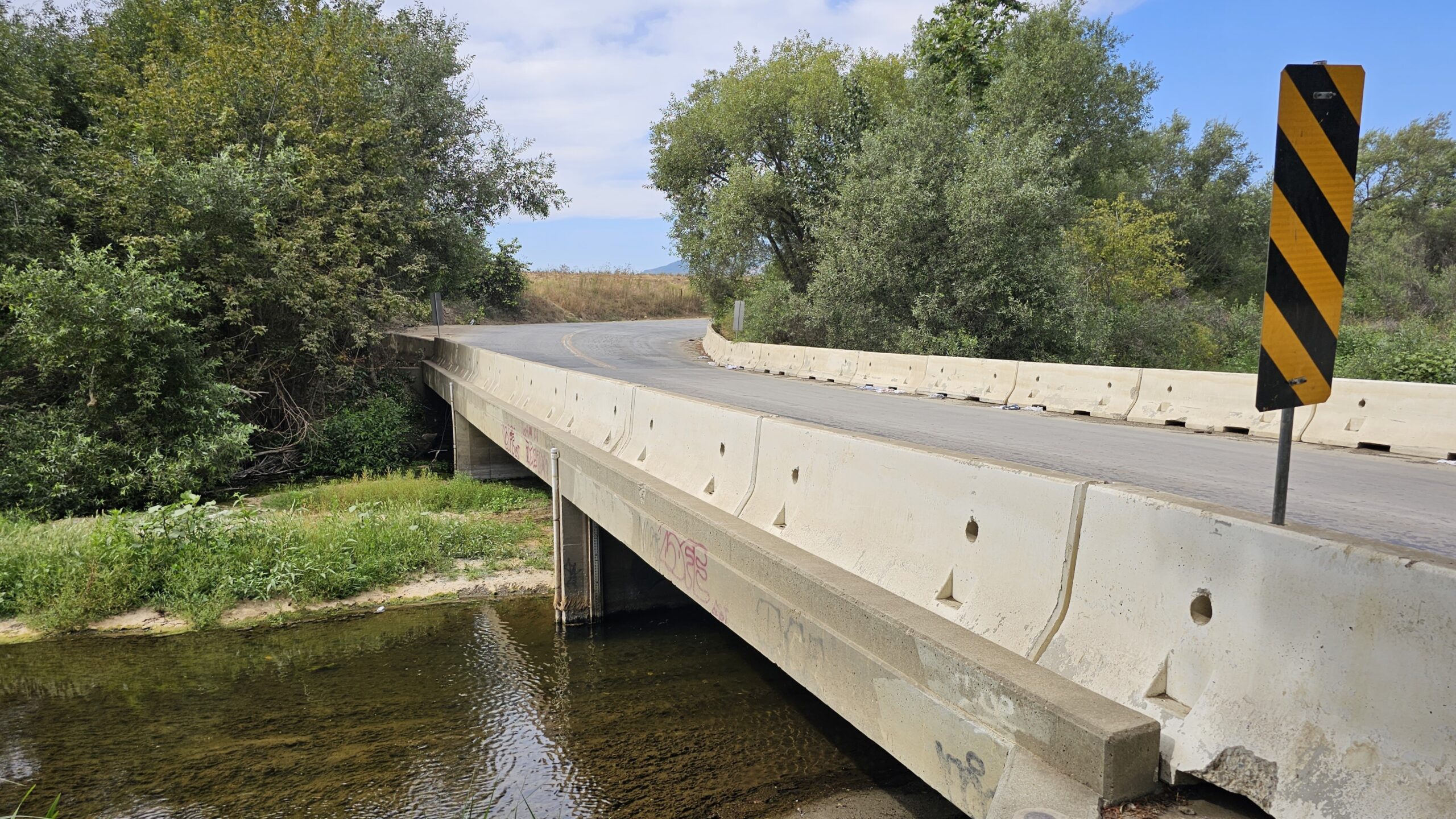 The Pajaro River flows under a bridge in August. (Fidel M. Soto – Noticias Watsonville)
PAJARO >> Nearly six months after a Pajaro River levee breach upended the lives of about 3,000 Pajaro residents, the U.S. Army Corps of Engineers is trying to complete repairs on three parts of the levee before anticipated winter rain.
Emergency repairs are expected to finish by the end of November but it could take longer if there is rain, said Holly Costa, emergency management chief for the Army Corps of Engineers. 
It is "very unusual" for levees to be fully repaired in the same year they were damaged, Costa said. When the levee was damaged in the past, "we didn't get those repaired until two or three years afterwards," she said. Completing the levee repairs before the rainy season is crucial because wet conditions could make the work difficult, Costa said.
Monterey County Homeless Services Director Roxanne Wilson said she was not aware of any homeless camps in the construction zones. No camp cleanups are planned, she said.
Authorities this year spoke to about 45 homeless residents at the levee who said they wanted housing. Plans are still forming to build 34 temporary homes at Westview Presbyterian Church in Watsonville for those residents in the coming years. County staff plan to present plans for the site to the Santa Cruz County Board of Supervisors in September, Wilson wrote in an email.
The Corps is preparing for another potentially wet winter as meteorologists predict a high likelihood of an El Niño event. 
Rain and potential floods were "absolutely something that I was very, very concerned about as the commander, which is why I really pushed the entire team to make sure that we were awarded contracts in summer in time to complete a construction project prior to the next weather season," said Kevin Arnett, the Army Corps of Engineers deputy division commander. 
"We're off on a good foot to achieve that, and that's what the community deserves," Arnett said. Arnett was the district commander during the March flood and aftermath.
Flood water breached the levee into Pajaro on March 11 and in 1995 and 1998, as well as several times in the decades prior in other places.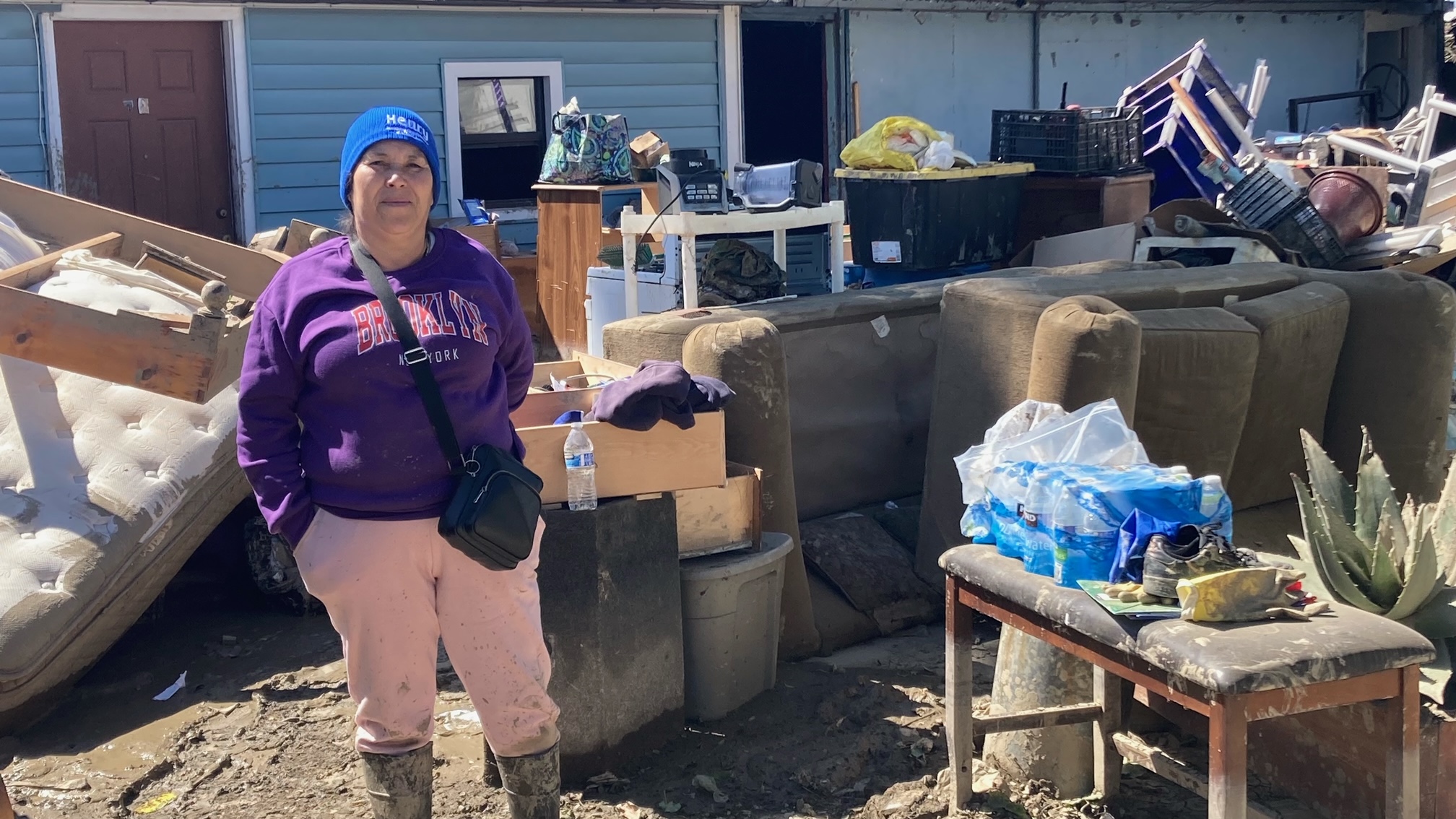 Neighbors and volunteers helped Pajaro resident Patricia Medrano haul furniture from her flooded home on March 27. (Tyler Maldonado — Santa Cruz Local file)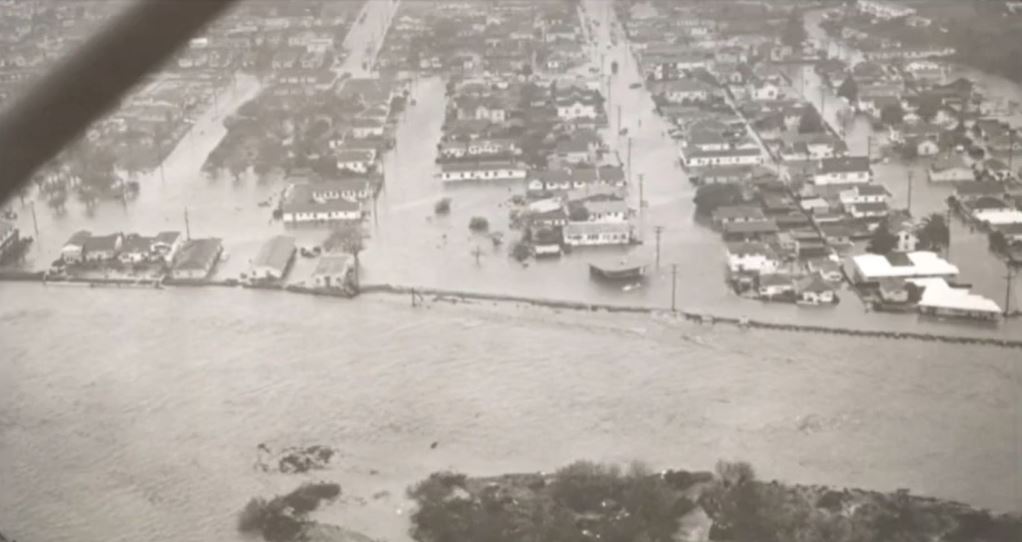 The Pajaro River flooded in 1955. There were also major floods in the 1990s and other problems since the levee was built in 1949. (County of Santa Cruz)
Repair sites
The first repair site is east of Pajaro where water breached the levee and caused major floods in Pajaro and agricultural fields on March 11.
Workers with the state Department of Water Resources constructed a temporary patch there in March. 

More extensive repairs to restore the levee began Aug. 16 and are expected to finish in early September, said Stu Townsley, deputy district engineer of the Army Corps of Engineers.
At a second repair site where the levee runs under Highway 1, the river did not fully breach but caused extensive erosion on the side of the levee, Costa said.
Repair work was delayed after the discovery of a damaged sewer line embedded in the levee. The pipe, installed in the 1980s, initially ran parallel to the levee under an adjacent service road. "Sometime in the '90s when things broke, it got rebuilt and put inside the levee," Costa said. "We didn't know that, and nobody who currently works for the county knew that either."

The placement of the sewer line inside the levee compromises the levee's integrity, Costa said. It was temporarily fixed this spring because the line is essential for Pajaro. It was temporarily placed above the water line, but needs to be moved to a permanent location, Costa said.

Monterey County leaders are working to move the pipe away from the levee. Repairs to the levee are expected to be assigned to a contractor in September and completed by the end of November, Townsley said.
At a third site closer to the ocean, runoff outside the levee breached back into the river and caused erosion, Costa said. 
The Army Corps is scheduled to approve a repair plan in late August, Townsley said. Repairs are expected to be completed by early October. 
All three sites are on the Monterey County side of the Pajaro River, which sustained most of the damage in March. The repairs are expected to cost $15 million and will be covered by federal funds, said Costa.
Some repair work may also be done on the Santa Cruz County side of the river levee, Costa said. If the work cannot be completed before winter, the Army Corps may put temporary repairs in place, she said. 
Work needed on the Santa Cruz County side includes paving on top of the levee adjacent to the Watsonville Wastewater Plant and filling in erosion where the Salsipuedes Creek meets Pajaro River, County of Santa Cruz representative Jason Hoppin wrote in an email. 
Santa Cruz County crews also are removing branches and other debris from Corralitos Creek and Salsipuedes Creek to help prevent flooding, said Santa Cruz County Supervisor Felipe Hernandez.
Engineers are identifying possible weak spots to monitor along the levee in case of high flows, Costa said. "But honestly, it's not an exact science," she said. "You may think you've got eyes on everything, and then something else will pop up." 
Homeless residents
Aide Gonzalez, 31, was one of the more than 3,000 people displaced in the Pajaro flood in March. Gonzalez and her family had rented a room in Pajaro. 
"We couldn't take anything or save any of our things," she said in Spanish. "All of it was lost." 
After months of living in shelters, she said she expects to live in her car after Aug. 26. That day, Monterey County leaders are set to end the shelter program that had funded the hotel room where she has been living.
"There's not another solution," Gonzalez said. "We ran out of resources."  
As the shelter program ends, Monterey County leaders continue to work with Catholic Charities and Community Bridges to connect displaced people with housing vouchers and money, according to a statement from the Monterey County Department of Emergency Management. 
"It is important to note that the county continues to provide sheltering support to those in need, but in order to continue to connect those who have been unable to identify housing, the county is moving the program closer to our homeless services providers," it stated.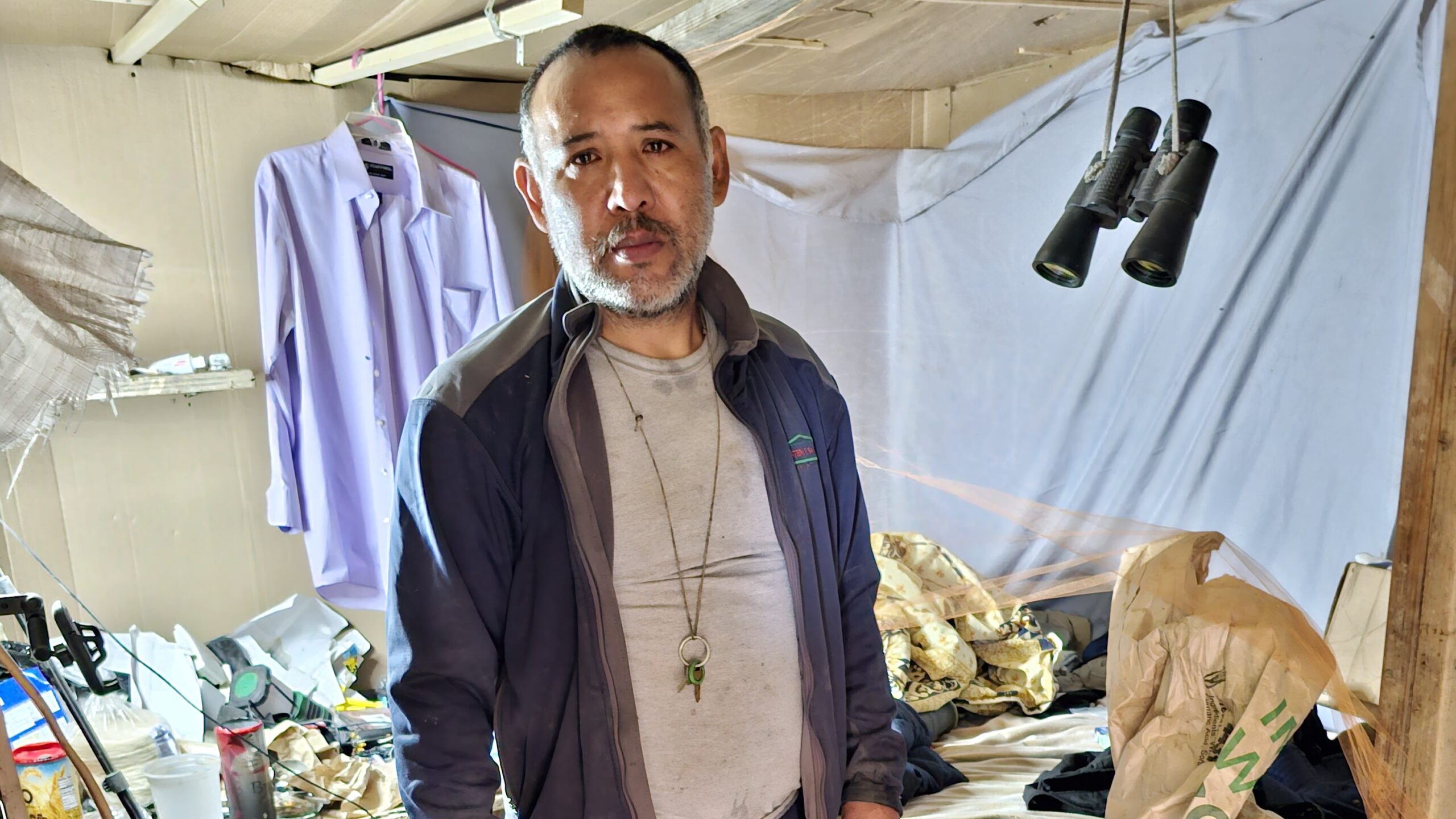 Pajaro resident Everardo Vargas Ortiz was displaced by the March 11 flood and now lives in a shack on a bank of the Pajaro River. A political refugee from Mexico, Vargas Ortiz said he hopes to get a construction job but said employers have not hired him because he lacks an address. (Fidel M. Soto – Noticias Watsonville)
Gonzalez said she was skeptical that the levee repairs will make families near the river safer from floods. "They knew for years that Pajaro could leak and they did nothing," she said. "They're not going to fix it in a month or two months."
Since the levee's construction in 1949, the Army Corps of Engineers had considered and rejected plans to strengthen the Pajaro River levee. The rejection was based on economic analyses that considered the cost of the project more expensive than the value of the surrounding land, Arnett said.
In 2019, a new policy considered more comprehensive benefits of infrastructure projects, like protecting vulnerable communities, Arnett said.
Santa Cruz County leaders in January 2021 secured nearly $3 million from the federal government for preconstruction, engineering and design to fortify the Pajaro River levee against a 100-year flood. The March flood happened before fortification construction began.
Plans to strengthen protection
Even with repairs and monitoring, some level of flood risk remains because the Pajaro River levee "was not built to withstand some of the levels of flooding we've received," Costa said. "So by design, it's not going to provide the absolute level of protection that people expect a levee to provide," Costa said.
Some parts of the Corralitos Creek and Salsipuedes Creek in Watsonville that flooded this year are not protected by levees, Townsley said. 
Separate from repairs this summer and fall, a major project is slated to start next year that will improve the levee's flood protection capabilities, Arnett said. It will include new protected areas on Corralitos Creek and Salsipuedes Creek, in Watsonville. Construction of the project will take several years, he said.
Felipe Hernandez serves on the board of the Pajaro Regional Flood Management Agency. The board has representatives from the counties of Santa Cruz and Monterey, the city of Watsonville, Santa Cruz County Flood Control and Water Conservation Zone No. 7 and the Monterey County Water Resources Agency. The latter two agencies were in charge of the levee's maintenance until recently.
Hernandez said he has been frustrated by years of denials of state and federal money for the levee fortification project. 
"We've been trying to make sure we get the funding and, you know, it's always been that same struggle," he said. "I'm just glad that once they changed the criteria, we were one of the first ones to get funding."
Noticias Watsonville reporter Fidel M. Soto contributed to this report. Noticias Watsonville is Santa Cruz Local's Spanish language news division.
Read more
Learn about membership
Santa Cruz Local's news is free. We believe that high-quality local news is crucial to democracy. We depend on locals like you to make a meaningful contribution so everyone can access our news.
Learn about membership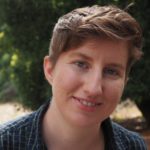 Jesse Kathan is an environmental journalist and a graduate of UC Santa Cruz's science communications program. Kathan has contributed to the Mercury News, Monterey County Weekly and KSQD-FM.