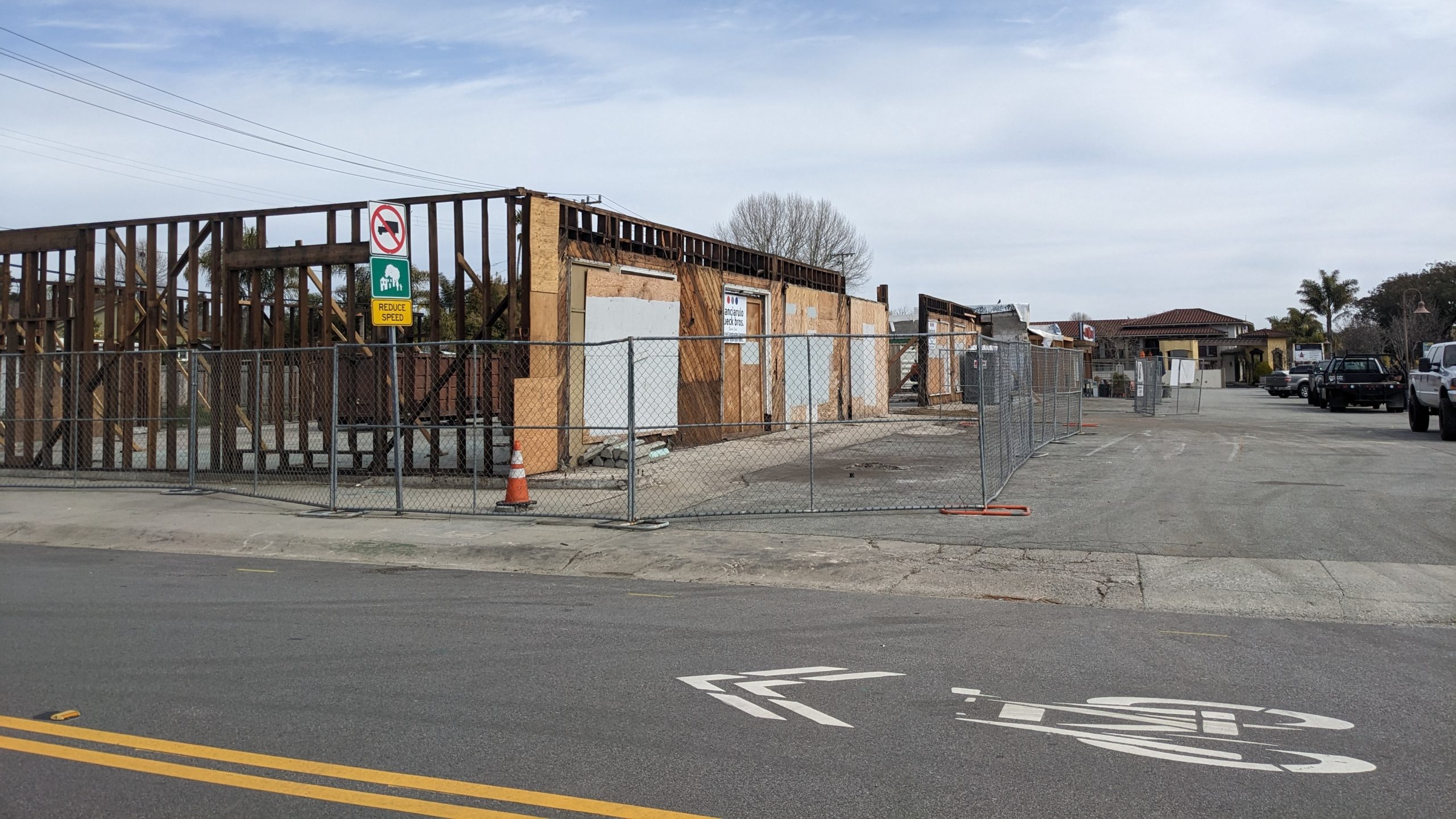 Construction started early this year on shops on the 2300 block of Mission Street near La Cabaña Taqueria. (Stephen Baxter — Santa Cruz Local)
Last updated: Feb. 24, 2023
Location: 2332 Mission St.
Project Summary: Developers are renovating a strip mall that was severely damaged in a fire in 2022. Project developer and broker Eric Barbic said the project is "a modernization of a center that was ready to transition into its next chapter." The center now includes La Cabaña Taqueria and Arrow Surf & Sport, which will remain open during construction, then operate in the renovated center. 
A courtyard with outdoor seating will be built between newly constructed buildings, said contractor Brian Dueck.

The project reduces total square footage of the development from 18,000 square feet to 15,000 square feet.

The building will get a "facelift" to modern standards with new fixtures, doors and windows, Dueck said. 
Status: The project is in the first phase of construction, which includes all construction and renovation of the building that was not damaged by fire. The first phase is expected to finish in September and be followed by a second phase that will address fire-damaged areas. A date has not been set to start the second phase.
Developer: Erik Barbic, SBA Commercial Inc.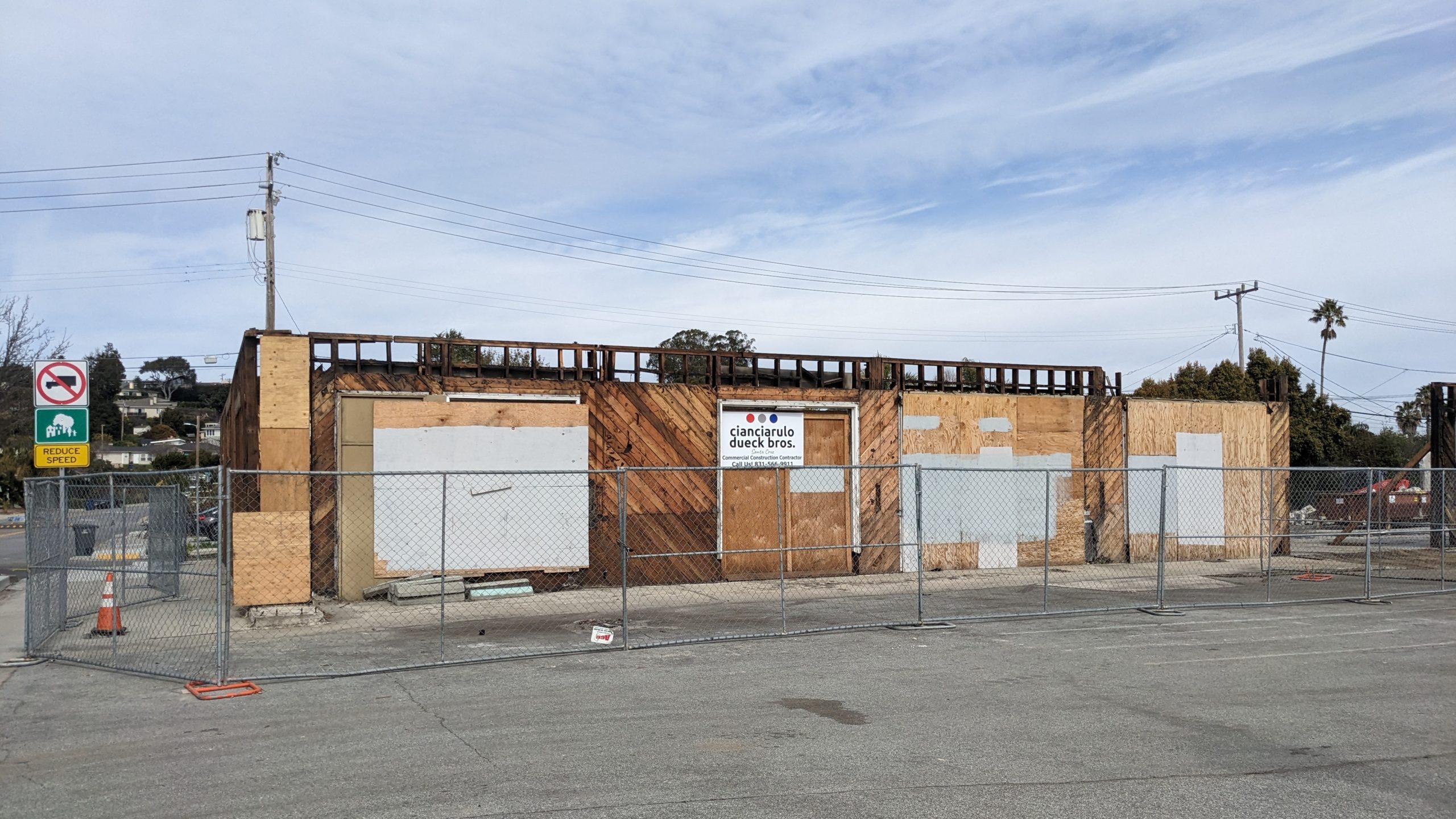 Some shops on the 2300 block of Mission Street were burned in a fire and are slated to be rebuilt and modernized. (Stephen Baxter — Santa Cruz Local)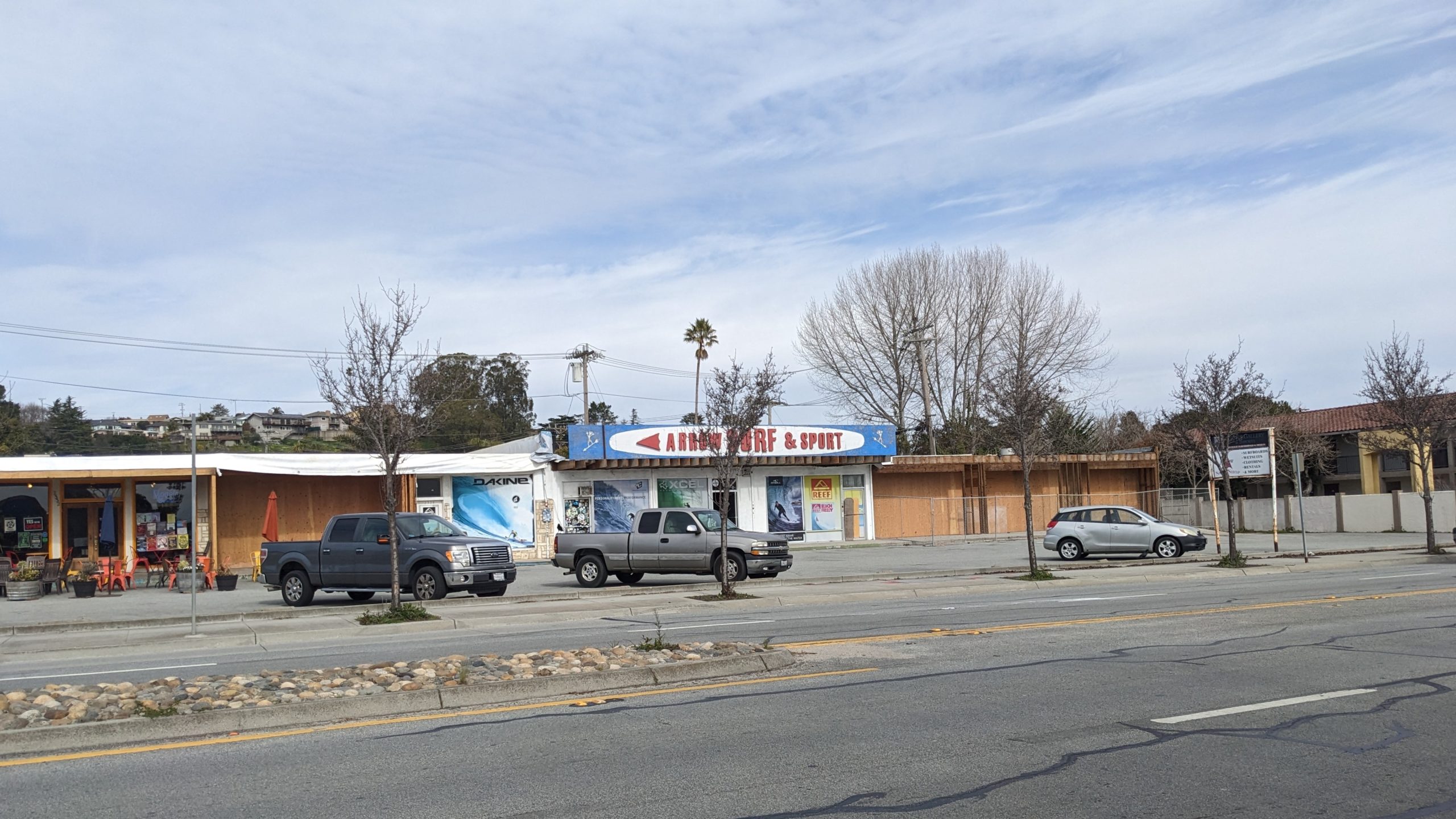 Arrow Surf & Sport and La Cabaña Taqueria are expected to remain in a strip mall where several shops are being reconstructed. (Stephen Baxter — Santa Cruz Local)
Learn about membership
Santa Cruz Local's news is free. We believe that high-quality local news is crucial to democracy. We depend on locals like you to make a meaningful contribution so everyone can access our news.
Learn about membership