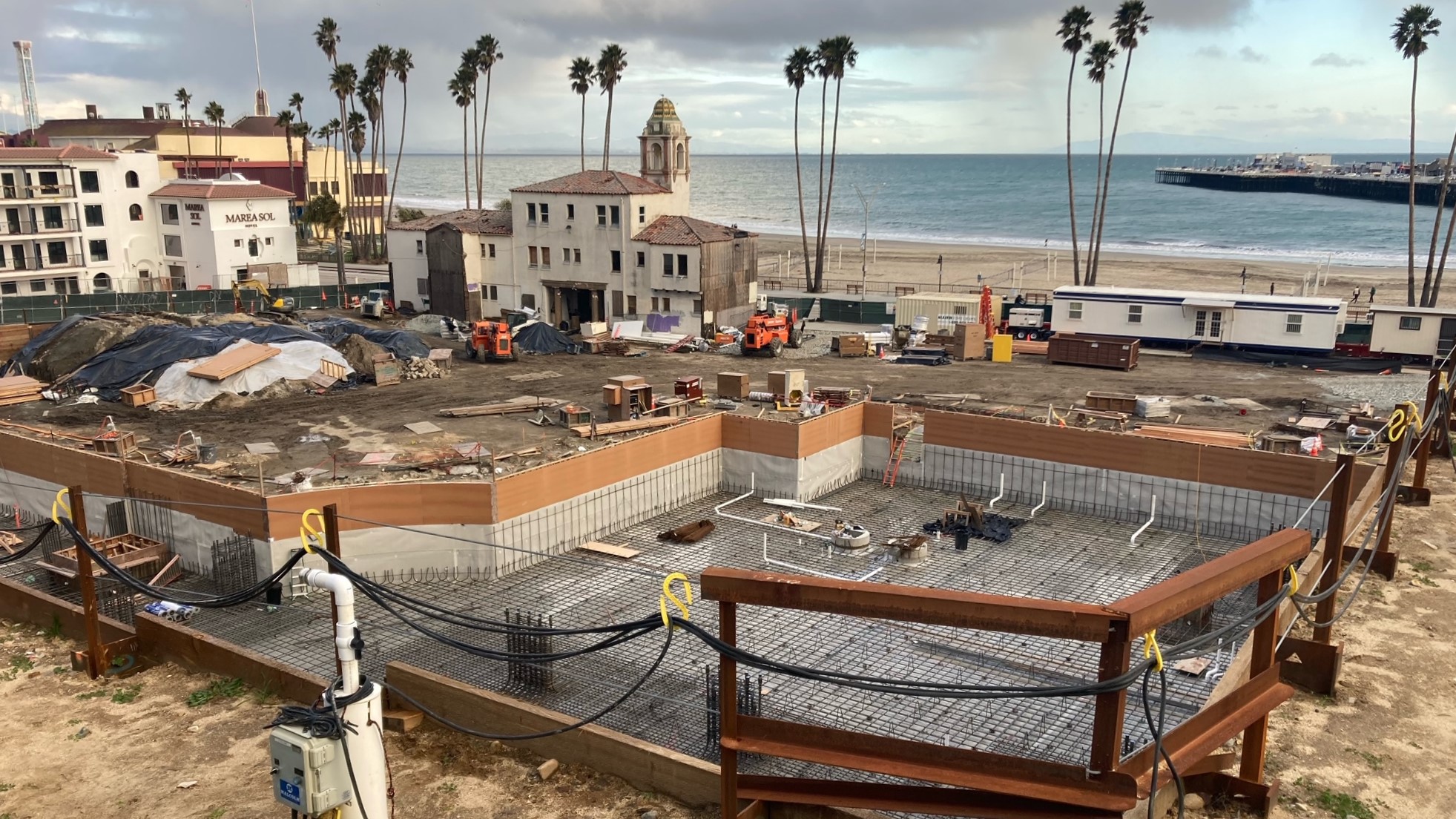 A luxury hotel and spa is under construction on the 200 block of Beach Street in Santa Cruz in February. (Tyler Maldonado — Santa Cruz Local)
Last updated: Feb. 24, 2023
Location: 215 Beach St., old site of La Bahia Apartments
Status: Under construction. Project expected to finish late 2024 according to a Swenson spokesman.
Developer: Swenson Builder
Project Description:
155-room luxury hotel and spa

Will include a swimming pool, luxury spa and rooftop oasis.

Includes an underground parking garage for 300 visitors and staff.

Preserves the historic bell tower currently located on the site. 
The project is a joint venture of majority owner Ensemble Investments and The Seaside Co. that has owned the property for years.
Learn about membership
Santa Cruz Local's news is free. We believe that high-quality local news is crucial to democracy. We depend on locals like you to make a meaningful contribution so everyone can access our news.
Learn about membership