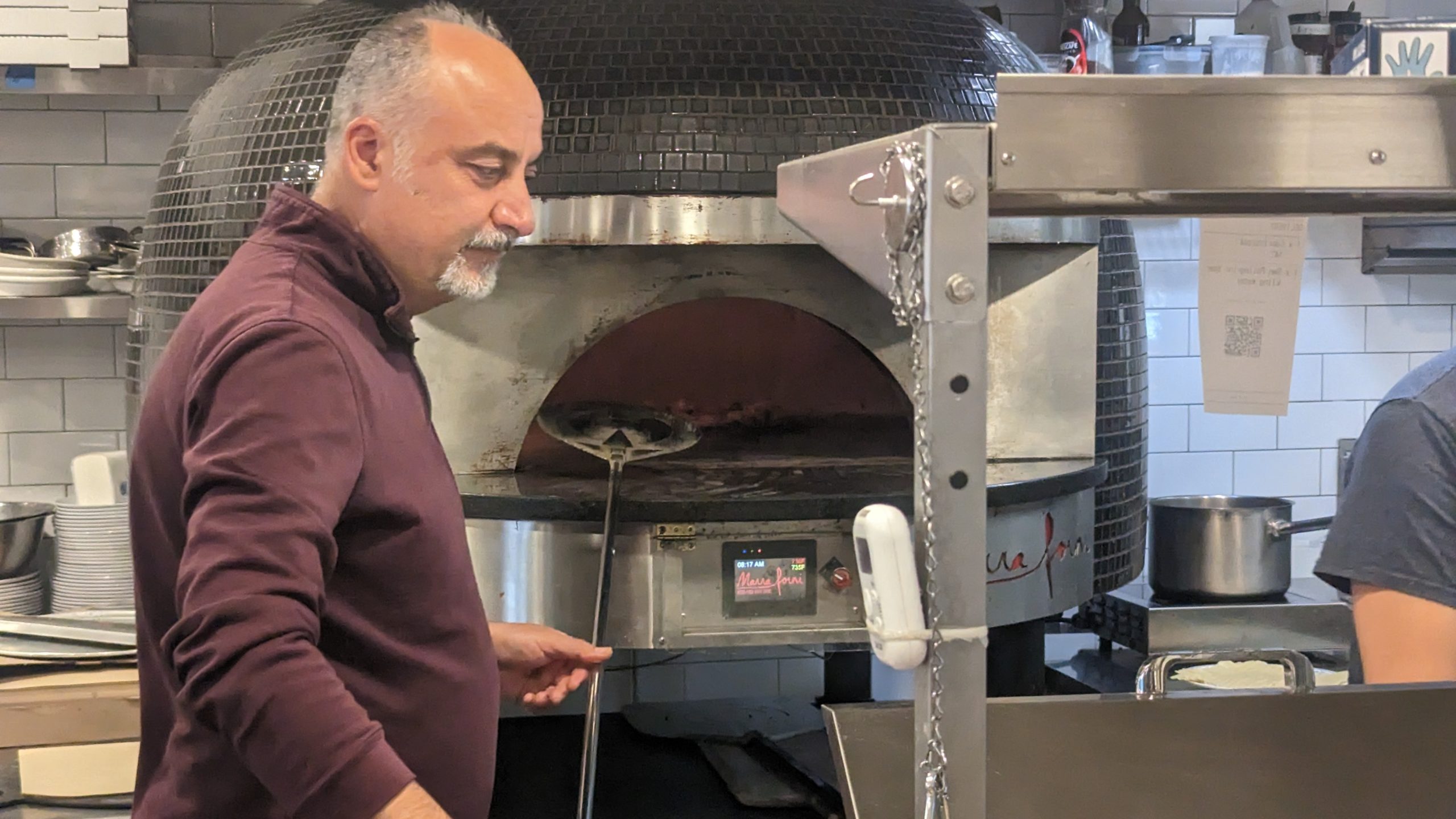 La Bufala Pizzeria Owner Sandro Costanza uses a gas-powered oven and says gas appliances allow for more precise temperature control. (Tyler Maldonado — Santa Cruz Local)
SANTA CRUZ >> Plans to phase out natural-gas stoves and heaters in Santa Cruz County could be delayed by a recent federal court ruling, city and county leaders said.
Natural-gas lines have not been allowed in new buildings in the City of Santa Cruz since 2020 and not allowed in new residential buildings in Live Oak and some other unincorporated areas of Santa Cruz County since January. 
After Berkeley city leaders adopted a law that banned natural-gas pipes in new buildings, the California Restaurant Association sued. A federal appellate court in April sided with the restaurant association, and ruled that the law was invalid essentially because the local building regulation violated the federal Energy Policy and Conservation Act of 1975. The scope of the federal act includes building codes and pipes as well as natural-gas appliances, the judges ruled.
Santa Cruz city and county leaders said they now plan to monitor whether attorneys will appeal the ruling. The ruling did not include an injunction that would have halted Berkeley and other cities and counties from enforcing laws that ban natural gas for new construction. 
"If the Ninth Circuit decision stands," said Santa Cruz City Attorney Tony Condotti, "it will likewise require suspending enforcement while the city considers its options for achieving carbon emissions reductions goals" in Santa Cruz's Climate Action Plan 2030. "We would also have to consider the implications of the decision before moving forward with any ordinance applicable to existing buildings," Condotti said.
The city's

Climate Action Plan 2030 aims to reduce the city's greenhouse gas emissions

40% from 1990 levels by 2030.

The goal won't be met unless more homes and buildings have all electric appliances, said Tiffany Wise-West, the city's sustainability and climate action manager.

City leaders said in January

that they aimed to have electricity as the sole energy source in 31% of existing residential buildings and 26% of existing commercial buildings by 2030. City staff planned to have public meetings and a city council study session on measures related to electrification of existing buildings this year. 
Wise-West said this month that city staff expect to bring options to the Santa Cruz City Council this year. Some options could include city laws and "heavily incentivized voluntary program options" to make 53% existing residential and 45% existing commercial buildings all electric by 2035.
"The city cannot achieve carbon neutrality without electrifying its entire building stock," Wise-West said.
County, Watsonville, Capitola and Scotts Valley rules
The County of Santa Cruz's Climate Action and Adaptation Plan includes a ban on natural gas in new residential buildings within the Urban Services Line as its most significant emissions reduction strategy.
The county had no timeline for the electrification of existing buildings, though it too would likely start with residential buildings, said Matt Machado, Deputy County Administrative Officer of Santa Cruz County.
"If the ruling stands without appeal, we intend to conduct further analysis to determine whether and how it may impact our own local ordinance," said Jason Hoppin, a County of Santa Cruz representative.
State rules require county leaders to prepare for more than 4,500 new homes in unincorporated areas of Santa Cruz County in the next eight years. With the ban on natural gas infrastructure, all of them would need to be "all-electric" in their construction, said David Reid, director of Santa Cruz County's Office of Response, Resilience, and Recovery.
Watsonville's climate action plan involves a goal to ban natural gas in new buildings, but a law has not been enacted. Watsonville "will only pursue this action when and if it is appropriate for Watsonville residents, and of course, when cities are legally able to do so," said Suzi Merriam, Watsonville's community development director.
Capitola's climate action plan does not include a natural gas ban in new construction. 
Scotts Valley does not have a climate action plan.
Cooks measure natural-gas changes
Some home cooks and professional chefs have expressed unease or contempt against rules that would limit cooking on gas ranges and other gas appliances. 
In Berkeley, the California Restaurant Association's complaint stated that many chefs would be "unable to prepare many of their specialties without natural gas." It added, "Losing natural gas will slow down the process of cooking, reduce a chef's control over the amount and intensity of heat, and affect the manner and flavor of food preparation."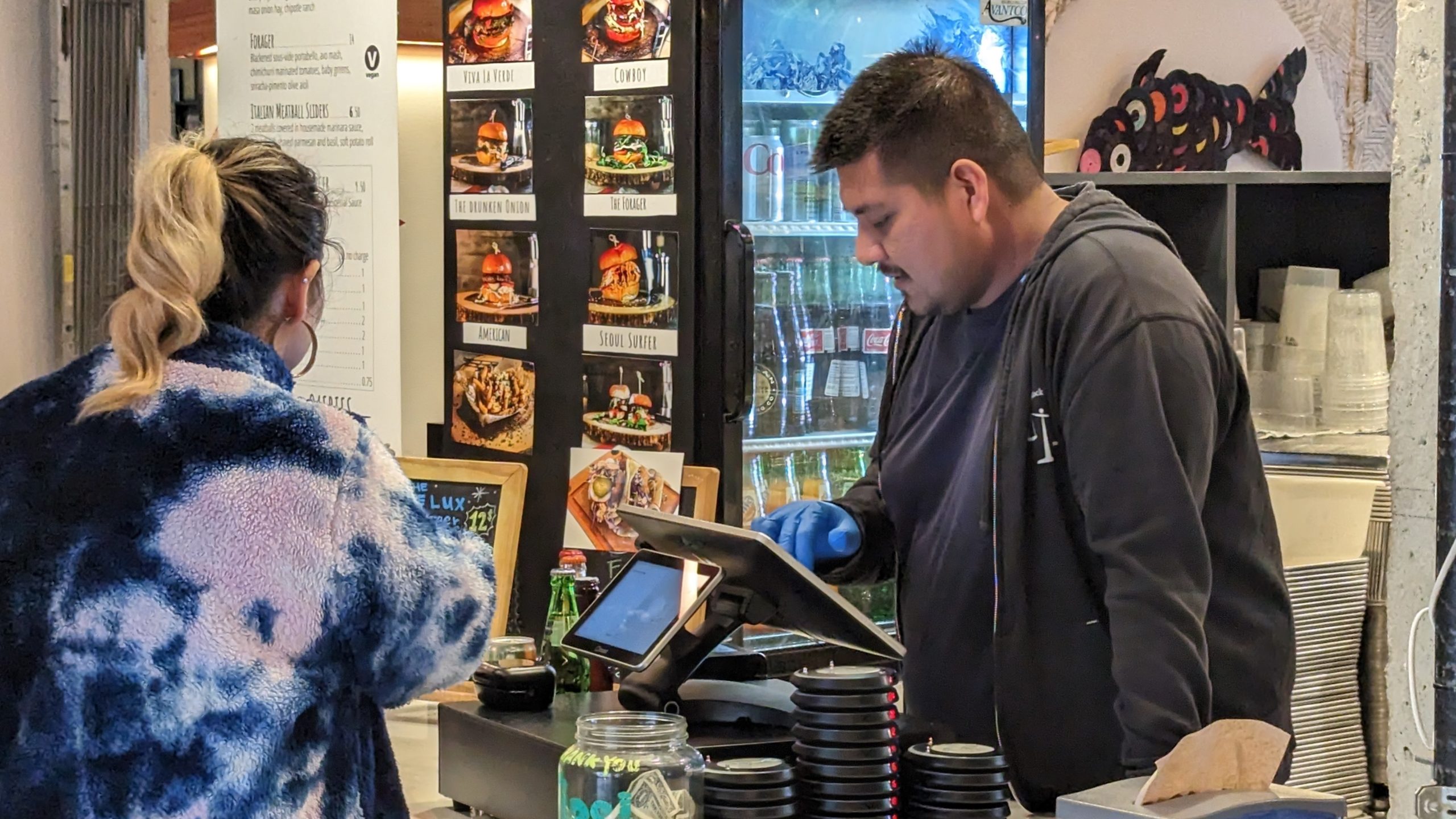 Omar Fabian of Belly Goat restaurant in Downtown Santa Cruz says he likes the option of natural gas or electric appliances because gas stoves worked during a power outage last year. (Tyler Maldonado — Santa Cruz Local)
Felix Salazar bakes pizzas with a gas-powered oven at Pizzeria La Bufala at Abbott Square in Santa Cruz. Salazar said that he prefers cooking with gas, and said that it allowed for a more precise control of cooking temperature. 
Sandro Costanza, owner of Pizzeria La Bufala, said that electric systems are getting better at reading temperatures and are probably safer. Asked about the possibility of switching to electric from natural gas, Costanza said, "Overall, you can adapt if you need to."
Lorena Castro, a cook for Belly Goat in Downtown Santa Cruz said she didn't notice much of a difference between cooking with gas and electricity. She works with both systems at two jobs, and said she didn't prefer one over the other. 
Castro's coworker, Omar Fabian, said he remembered a power outage last year when he could cook because there was a natural gas appliance available. Some natural gas appliances require electrical power to operate.
"Usually you don't think about the power going out, but when it does, it's a relief to have a Plan B," he said.
Some of the biggest construction companies in Santa Cruz have adjusted to bans on natural gas in new buildings. 
Construction changes
Swenson Builder, a developer, has completed several projects in Santa Cruz in recent years and is constructing a 155-room hotel at 215 Beach St. On April 25, the Santa Cruz City Council also approved Swenson's plan to build an eight-story, 276-unit apartment complex at 530 Front St.
Swenson Project Manager Jessie Bristow said there were some costs in transitioning to an all-electric design for buildings in Santa Cruz since the 2020 ban. For instance, a plan to build a 233-unit apartment complex at 130 Center St. was redesigned after the initial design did not account for increased electrical demand in the absence of natural-gas.
"It's a bit of an inconvenience, but we've been able to adapt," Bristow said.
"The costs would come more on the back end," with residents paying more for added electricity to make up for displaced gas systems, he said. 
Bristow said that even if the gas ban is ultimately rescinded statewide — which may take time depending on whether an appeal is forthcoming — it is likely that they'll continue to build all-electric buildings given what he said was a higher level of investment in electrical systems and less on natural gas throughout the state and by Pacific Gas & Electric.
"We'll build with whatever is available," Bristow said. 
Santa Cruz climate targets explained 
Santa Cruz's Climate Action plan was drafted in accordance with state goals of carbon neutrality by 2045. The city set an aspirational goal of zero emissions citywide by 2035, but the plan's measures are more aligned with the state's timeline than the city's aspirations.
"The latter target (2035) allows us to go faster and more aggressively when and if we can," Wise-West explained, saying that the aspirational goals reflect the city "hoping to exceed the legal target and be in alignment with a science-based emissions reduction needed."
Learn about membership
Santa Cruz Local's news is free. We believe that high-quality local news is crucial to democracy. We depend on locals like you to make a meaningful contribution so everyone can access our news.
Learn about membership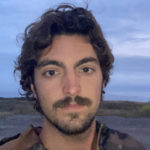 Tyler Maldonado holds a degree in English from the University of California, Berkeley. He writes about housing, homelessness and the environment. He lives in Santa Cruz County.