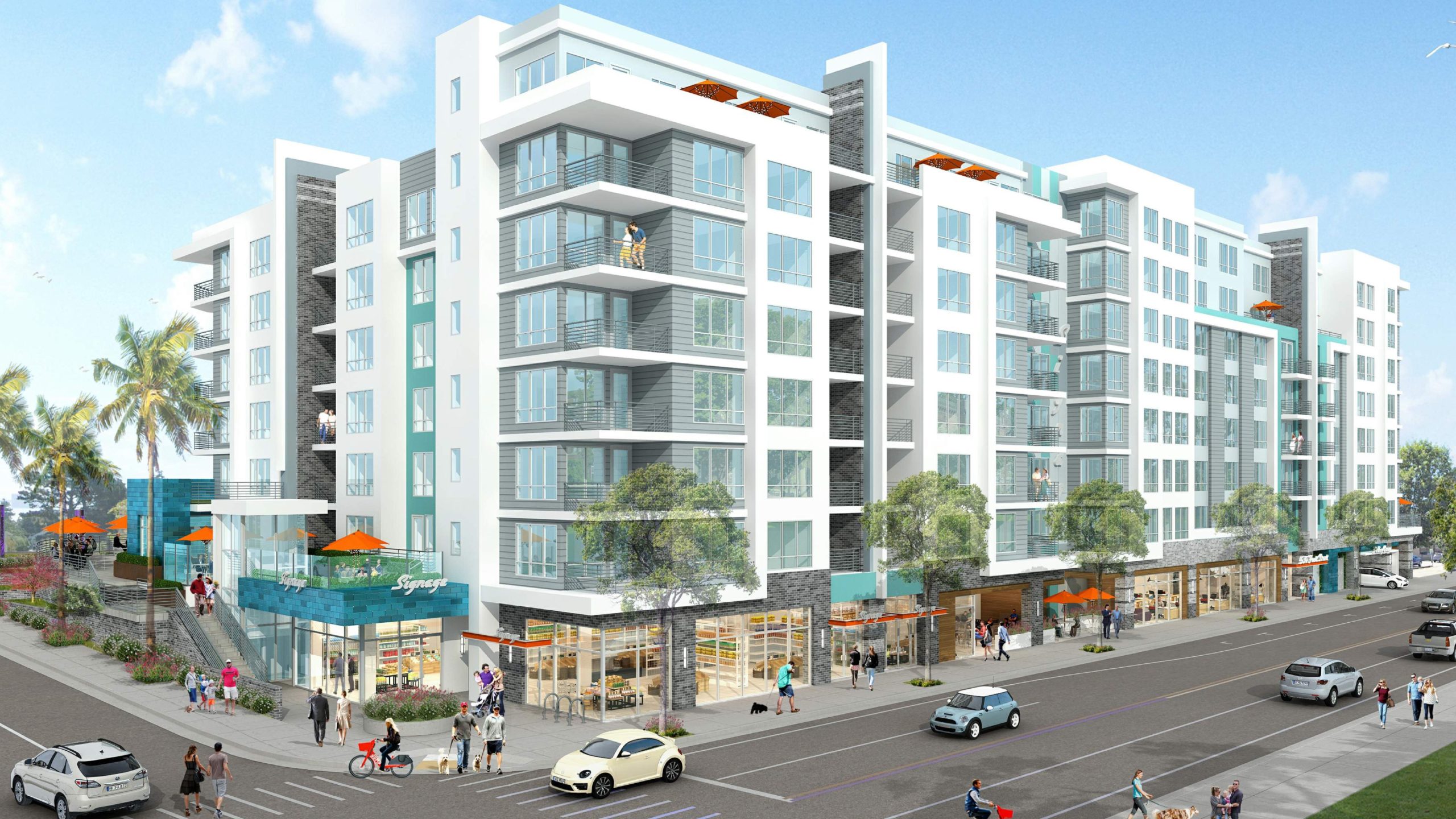 A eight-story, 276-unit rental housing complex was approved for Front Street and Soquel Avenue in Downtown Santa Cruz. (Swenson Builder)
SANTA CRUZ >> The Santa Cruz City Council on Tuesday approved a seven- and eight-story, 276-unit apartment complex at Front Street and Soquel Avenue in Downtown Santa Cruz.
The 92-foot building proposed by Swenson Builder is taller than originally proposed in 2020:
The planned building has 276 units including 169 studios, 102 one-bedroom units, and 5 two-bedroom units. All units will be offered as rentals.

Twenty-eight units are expected for "very low income" renters and nine units for "low-income" renters.

Income limits are set by the state annually.
Building plans include:
A rooftop garden and two private courtyards for residents. 

A fully electric building with rooftop solar panels.

A ground-level garage with an electronic stacking system for 181 cars.

Nearly 7,000 square feet for businesses and a restaurant.
The Santa Cruz Planning Commission recommended the project for approval in March. In line with the commission's recommendations, the project will include:
No further changes to design without approval from the director of planning and community development, the planning commission or a planning commission subcommittee. 

Cooperation between the city's economic development director and members of the city's Downtown Commission and Arts Commission to select a mural for the project's northeast corner.

An increase to the number of electric vehicle charging stations to 36 from 22.

Restrictions on storage of personal items on balconies.
Developers will be required to alter plans for the northeast corner of the project between Soquel Avenue and the Riverwalk. That land is owned by the city and is the future site of a pump station. The pump station is still being designed by consultants, and city staff do not know how large it will be or when it will be installed, said Senior Professional Engineer Katie Stewart, during Tuesday's council meeting. The site is "the only feasible location" for the pump, she said.
The highlighted area of 530 Front St. will be redesigned to accommodate a water pump station, city staff said. (City of Santa Cruz)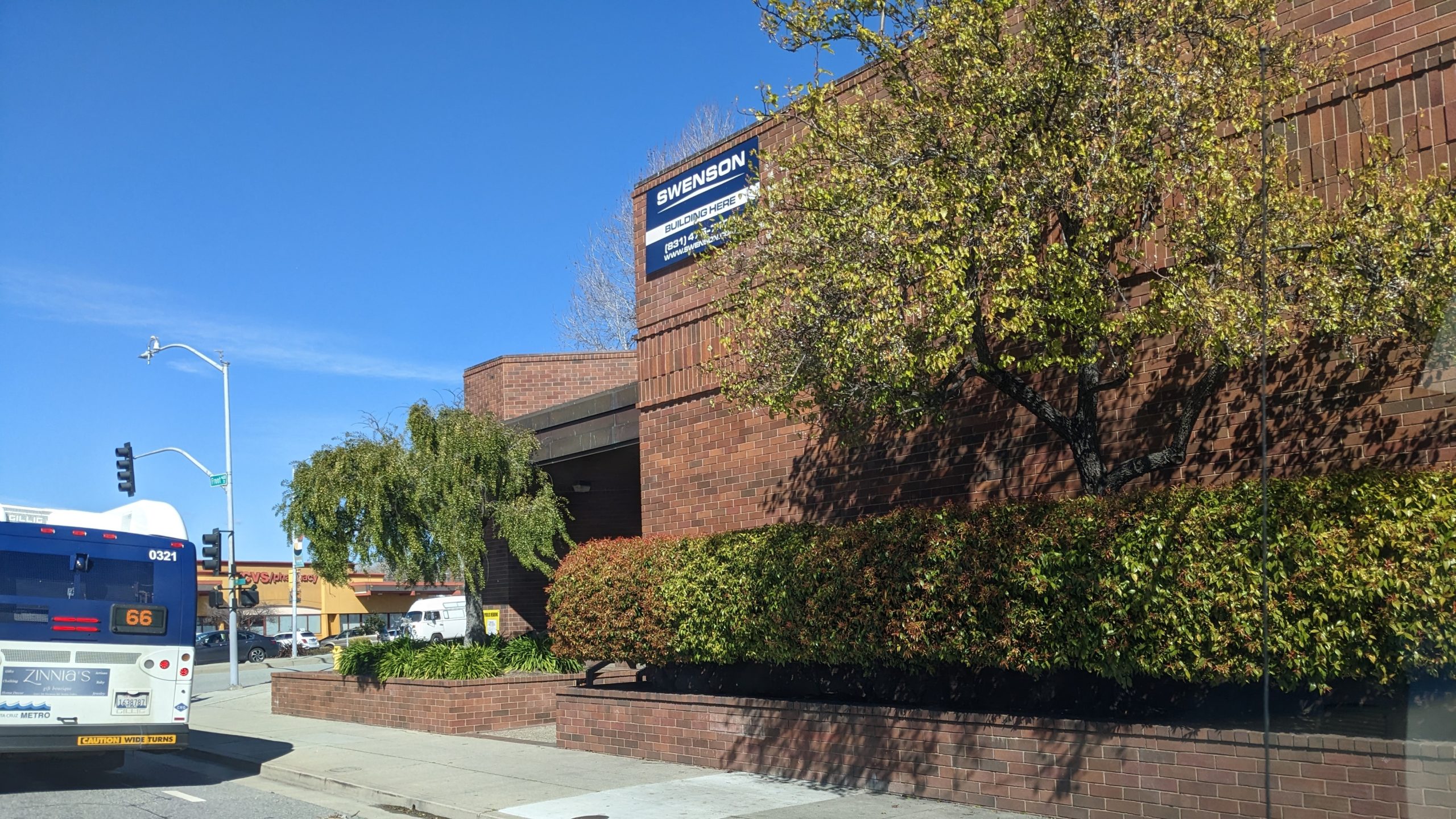 A Wells Fargo home mortgage bank was at 530 Front St. before its proposed redevelopment. The corner of Front and Soquel Avenue includes Oswald restaurant and parking lots for CVS and New Leaf Market. (Stephen Baxter — Santa Cruz Local file)
Accommodating the future pump station will require a smaller restaurant patio and rerouted walkways, said Jessie Bristow, development project manager for the project's developer, Swenson Builder. The city has agreed to landscape the area surrounding the pump after it is installed, he said.
The new, larger design of the complex was spurred by a 2020 state law that gives projects with affordable units a 50% density bonus, Bristow said. The previous design included a 35% density bonus.
The density bonus allows projects with a certain number of affordable units to bypass some building rules. Swenson requested several waivers to the city's rules, including:
A denser development than allowed by the General Plan.

A building height of 89 feet with eight floors rather than 70 feet with six floors.

A reduction in car parking requirements.
Several residents at Tuesday's meeting objected to the size of the building. "I think for most people, this is out of scale and out of character," said resident Miriam Greenberg.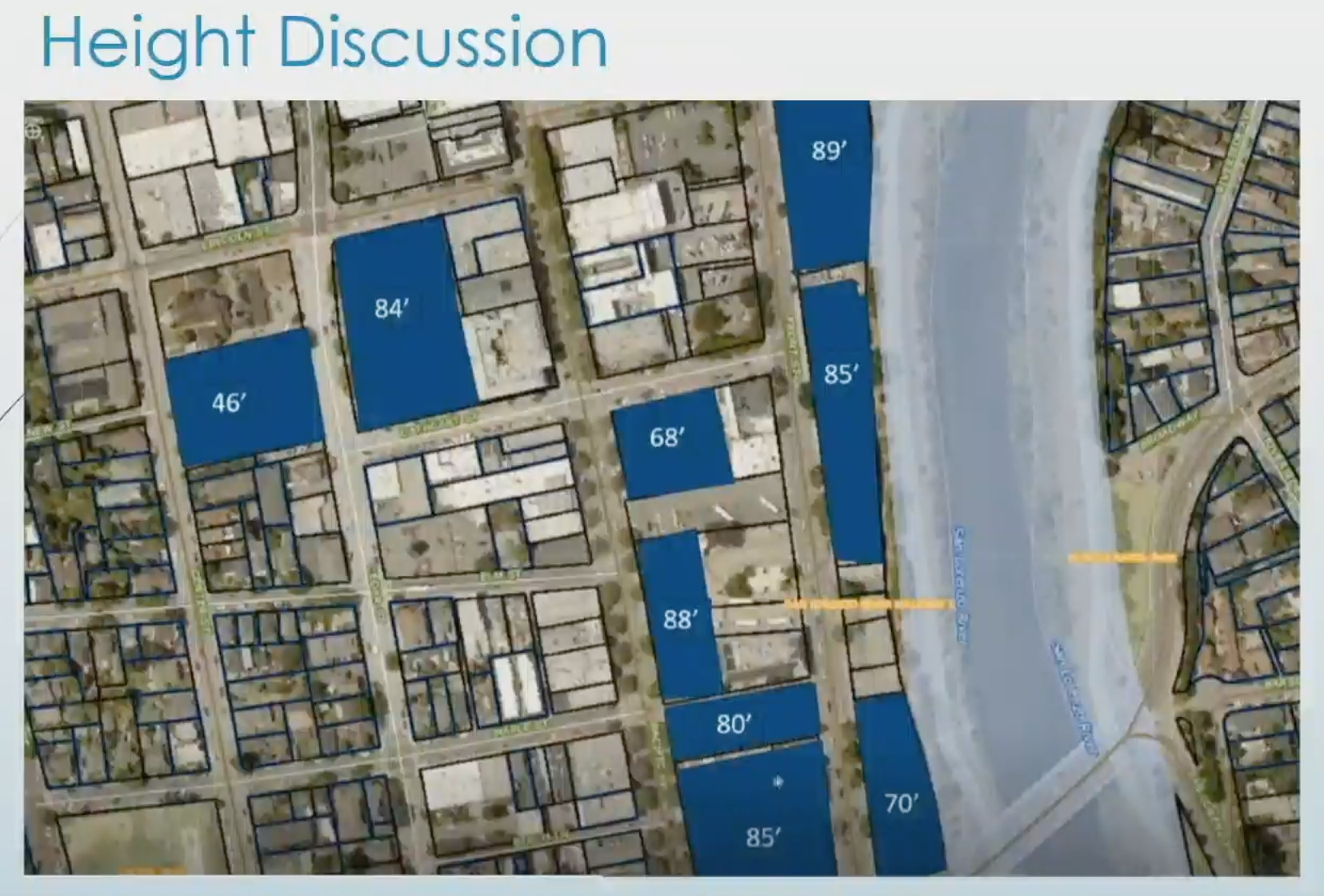 A map shows the heights of existing and approved buildings surrounding the 92-foot building planned for 530 Front St. in Santa Cruz. (Swenson Builder)
Bristow said the project won't be significantly higher than the surrounding buildings, many of which are taller than 80 feet. 
Santa Cruz City Councilmember Sandy Brown said the project should include additional affordable units. "We as a body should be asking for more," Brown said.
In response, Bristow pointed to the $1.4 million Swenson will pay in impact fees to the city, including fees for education, traffic impacts and fire safety. "I would say 30% of what our total costs are going to be city fees," Bristow said. "We do contribute in multiple ways."
Responding to critics of the larger building, Mayor Fred Keeley said state policy has taken the ability to block large housing projects away from the city council. "I would suggest you talk to the state legislature and the governor about that," Keeley said. "That's out of our hands.
The council voted to approve the project 6-1. Keeley, Vice Mayor Renee Golder, and Councilmembers Shebreh Kalantari-Johnson, Martine Watkins, Sonja Brunner and Scott Newsome voted yes. Brown voted no.
Housing Element
The council also accepted a draft Housing Element, which is part of the city's General Plan that must be approved by the state every eight years. 
The draft Housing Element includes the city's plans to meet state targets of 3,736 new homes over the next eight years, including about 1,400 affordable homes for people with "low" or "very low" incomes. That goal is five times Santa Cruz's current goal.
Santa Cruz is part of the 6% of California jurisdictions that have met their housing goals for the cycle that ends this year, according to a staff report.
"We also are looking forward to hopefully being in the same position eight years from now, which is a heavier lift," said planning and community development director Lee Butler. "The pace of development will need to essentially double."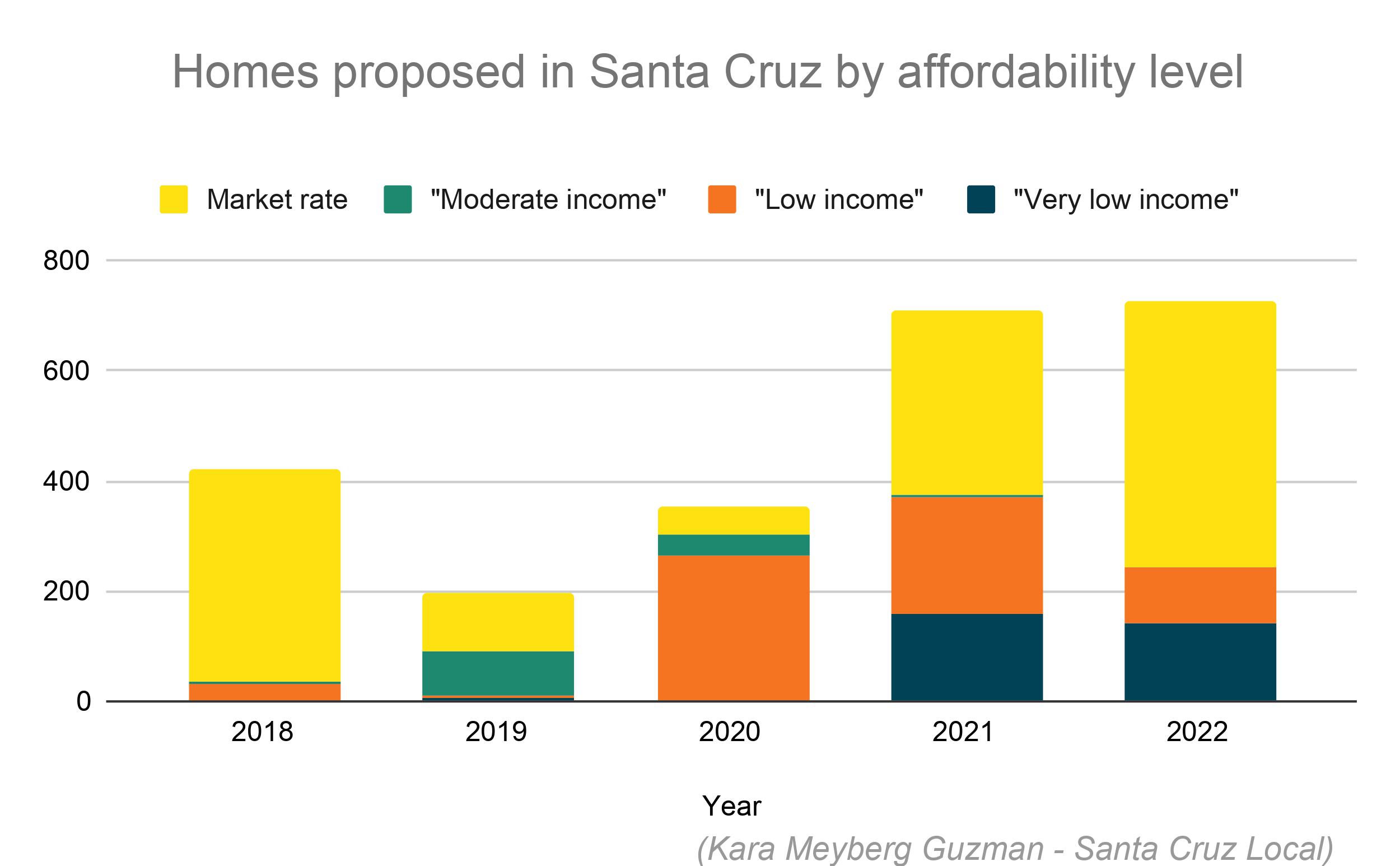 The lift is made heavier by state policy that requires each housing unit to have an independent kitchen and bathroom, which means the new construction of dorm rooms on the UC Santa Cruz campus won't count towards the city's goals.
"That's a big chunk of what UCSC housing production is," Butler said. "We should be able to count those, because they are providing housing to our residents." City staff are planning to work with state regulators and request that they change the policy so new dorm rooms will count towards the city's housing goals. 
City leaders plan to zone for most of the new housing — 1,145 new units — in the Downtown Expansion plan area from Pacific Avenue to the Depot Park roundabout and east to the San Lorenzo River levee. City leaders plan for at least 583 new accessory dwelling units, also known as in-law units.
Other areas that city leaders plan to include more housing:
Mission Street corridor (869 new units).

Soquel Avenue corridor (495 units).

Downtown (359 units).

Ocean Street corridor (267 units).

Water Street corridor (223 units).

River Street corridor (222 units).

Church property

(108 units).

Vacant residential land (154 units).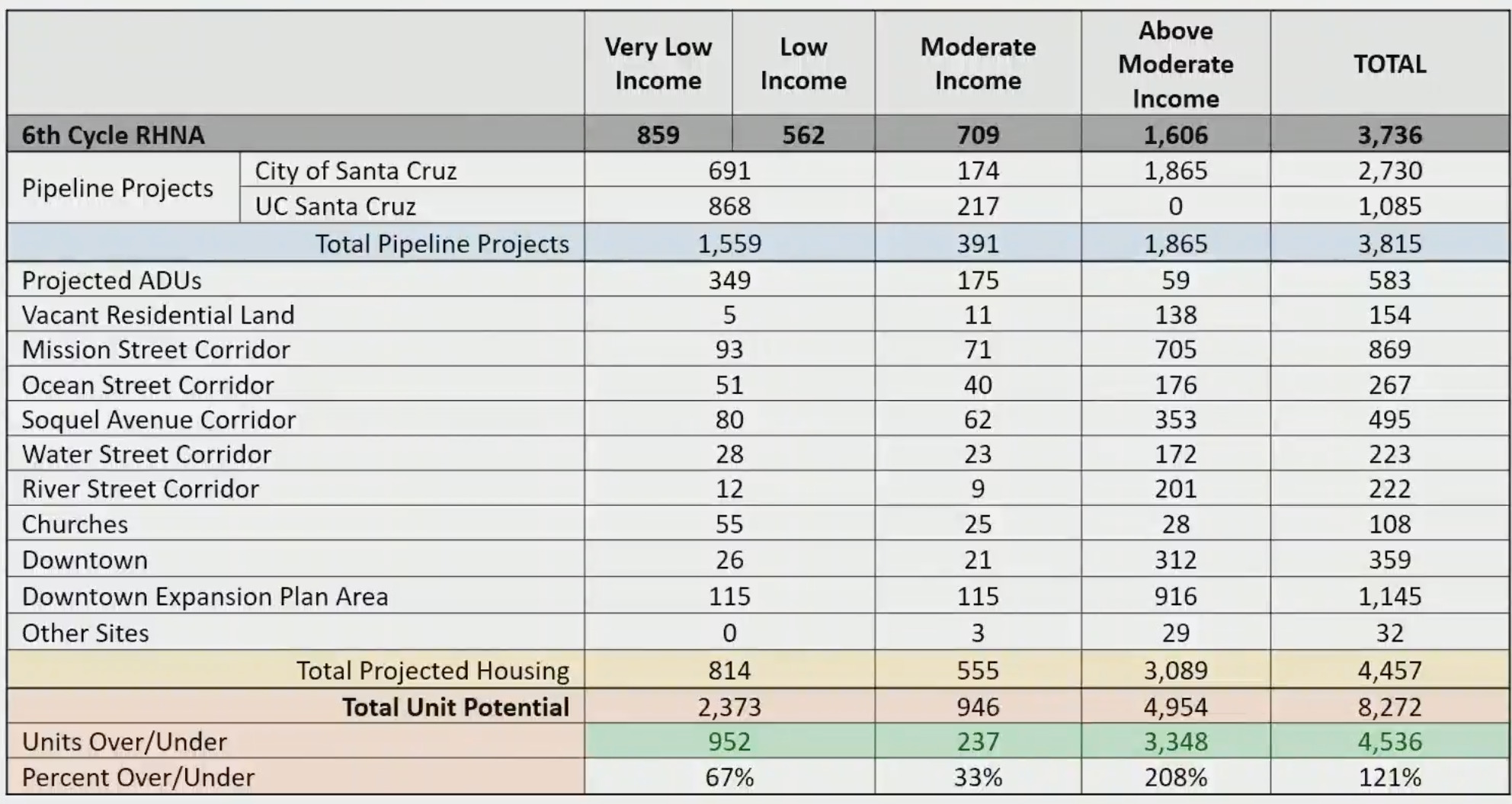 The city's plan to meet state-mandated housing goals includes infill projects, new construction Downtown and on major corridors. (City of Santa Cruz)
The council directed city staff to study additions to the housing element, including:
Future studies exploring mandates for more affordable units in density bonus projects. 

Establishing a community Displacement Housing Task Force to advise the council and advocate for residents who could be displaced by new development and gentrification.

Providing more resources for renters who encounter housing ads prohibiting applicants with Housing Choice vouchers (commonly known as Section 8 vouchers), and unlawfully high rental application fees. 
The draft is slated to be finalized by the end of the year:
Within the next month, the city plans to submit a draft to the California Department of Housing and Community Development.

Over the summer, city staff plan to review and address comments from the state and hold a community workshop.

In the fall, city leaders expect to submit the finalized plan. Once the state accepts it, the city council is expected to ratify the document. 
The council voted 7-0 to accept the draft Housing Element plan. 
Learn about membership
Santa Cruz Local's news is free. We believe that high-quality local news is crucial to democracy. We depend on locals like you to make a meaningful contribution so everyone can access our news.
Learn about membership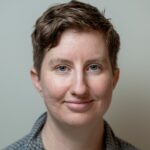 Jesse Kathan is a staff reporter for Santa Cruz Local through the California Local News Fellowship. Kathan holds a master's degree in science communications from UC Santa Cruz.