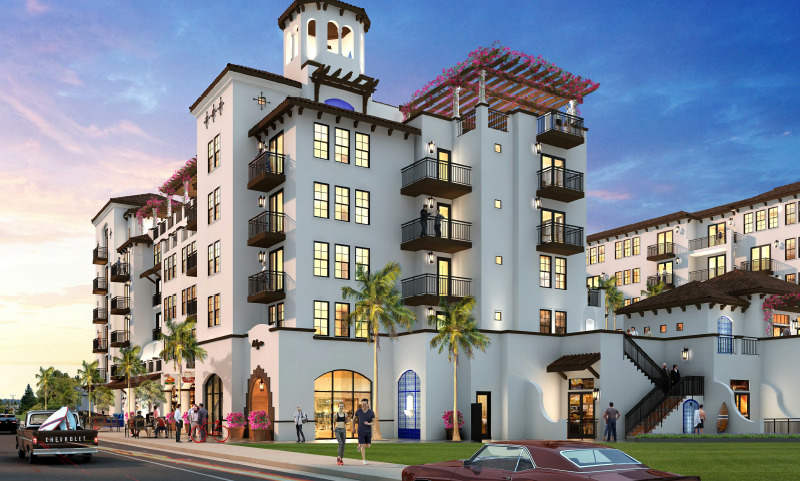 A six-story apartment and retail complex is proposed for 130 Center St. in Santa Cruz across from Depot Park. (Swenson Builders)
Last updated: September 2023
Project name: Calypso
Location: 130 Center St. across from Depot Park in Santa Cruz.
The lot near Depot Park now has had an auto body shop and a Hertz rental car shop.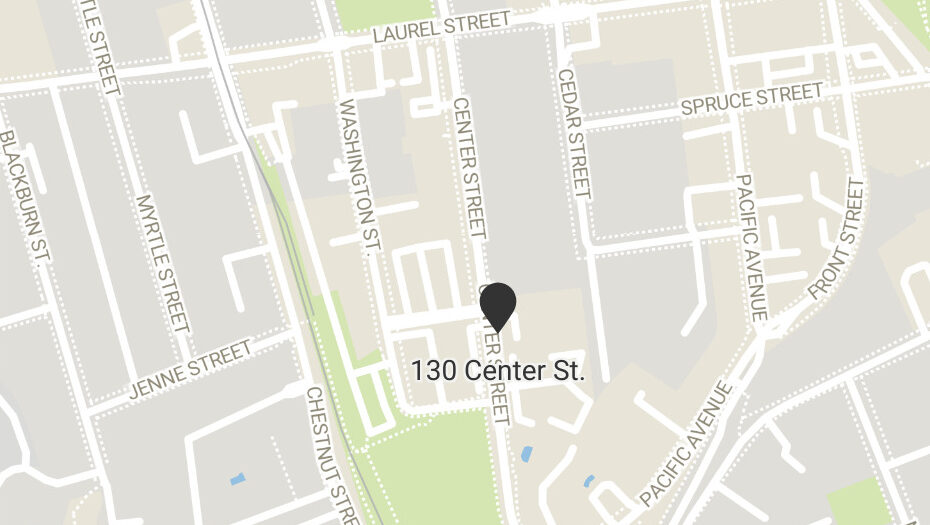 Status
A construction start date is pending approval of a building permit application submitted in May 2022. The Santa Cruz City Council approved it in January 2022 and the Santa Cruz Planning Commission approved the project in October 2021.
Developer
Swenson Builder.
Project description
Total units: 

233 studios

from 295 to 400 square feet. 

Affordable units: Twenty-three units for very-low income households, based on area median income. Eight units for moderate income households.
Height:

This project would be six stories.

Other details: The project is expected to have

two ground-floor shops that could sell food. It also is planned to have

209 parking spaces in an underground and ground-floor garage.
Read more
How to make your voice heard
Submit comments and questions on the City of Santa Cruz project application page for 130 Center St.
Learn about membership
Santa Cruz Local's news is free. We believe that high-quality local news is crucial to democracy. We depend on locals like you to make a meaningful contribution so everyone can access our news.
Learn about membership