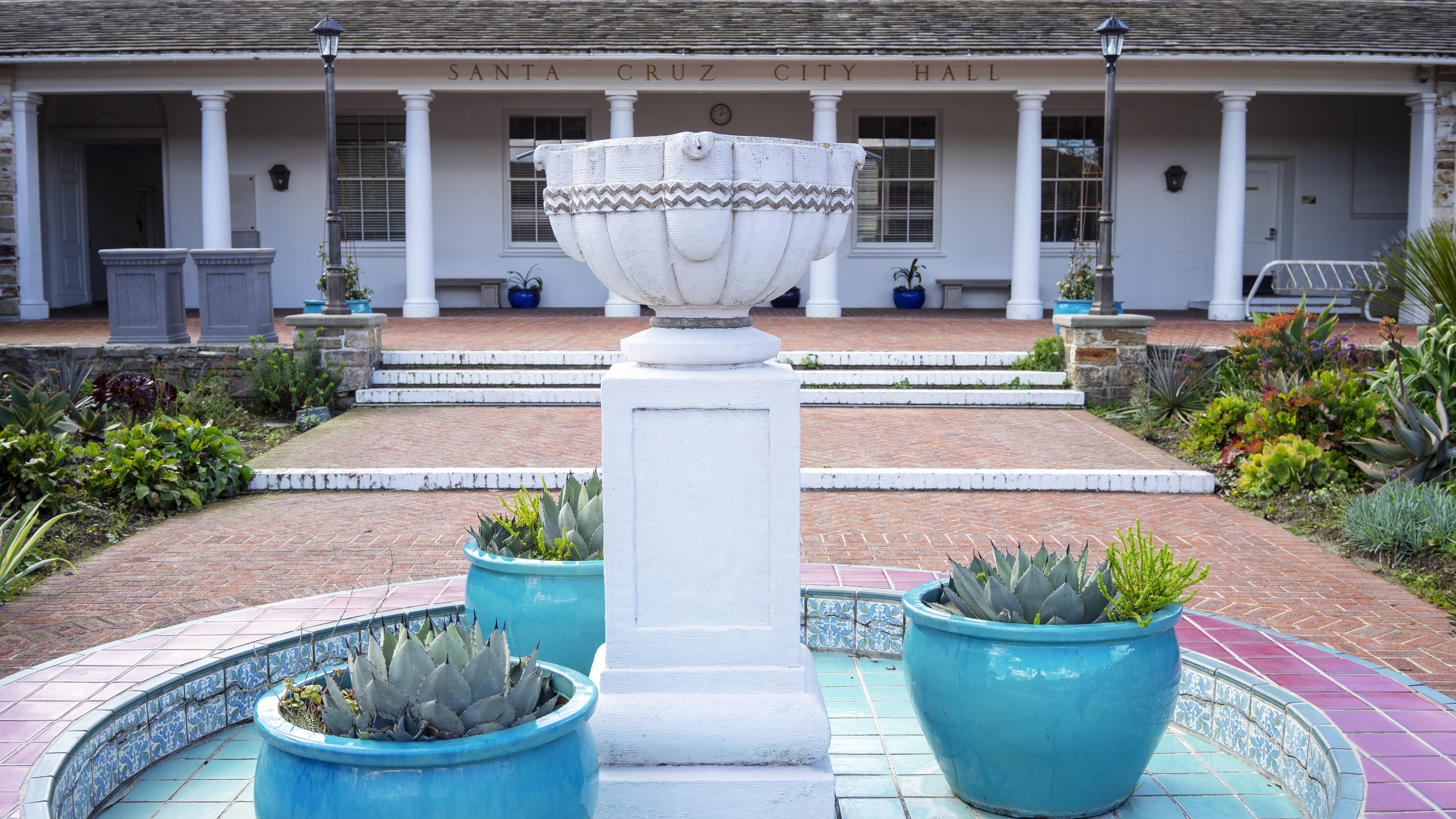 The Santa Cruz City Council on Tuesday approved a plan to reach carbon neutrality by 2035. (Kara Meyberg Guzman — Santa Cruz Local file)
SANTA CRUZ >> A plan to make Santa Cruz carbon neutral by 2035 was adopted by the Santa Cruz City Council on Tuesday. 
The plan follows a state mandate to reduce carbon emissions by at least 40% by 2030 compared with 1990 levels, and it includes a goal to phase out the use of natural gas in homes. It also promotes denser housing near transit, electric-vehicle adoption and more infrastructure for walking, cycling and electric transportation.
"We are at a critical point with climate change right now," said Tiffany Wise-West, the city's Sustainability and Climate Action Manager, at Tuesday's meeting. "We have to put together a solid plan that we can get behind."
Wise-West helped produce the 147-page Climate Action Plan 2030 with help from staff and residents at 29 events in the past 18 months. The council approved the plan 6-0 with Councilmember Justin Cummings absent.
The plan sets an "aspirational goal" to achieve carbon neutrality in Santa Cruz by 2035. Carbon neutrality means the city would remove as much carbon dioxide from the atmosphere as it emits.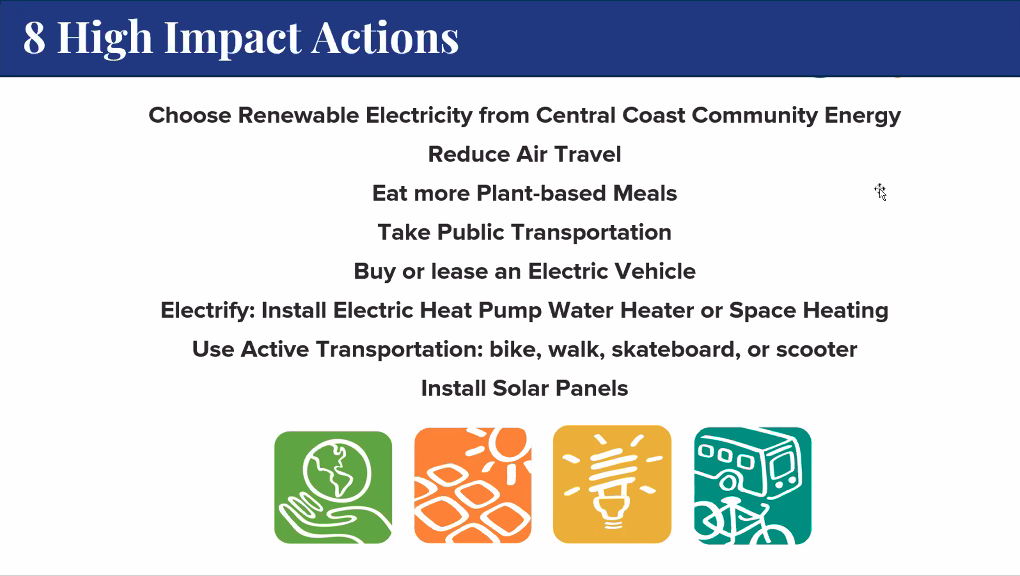 Residents can reduce their carbon footprint in several ways. (City of Santa Cruz screenshot)
Key actions
Some of the plan's key actions include:
Development of a city law on all-electric conversion of existing residential buildings by 2023 and existing commercial buildings by 2024. The law likely would target equipment for home heating, water heating, cooking and laundry dryers.

Removal of "obsolete" natural gas infrastructure in neighborhoods. City staff would work with Pacific Gas & Electric Co. to redirect money from natural gas pipeline maintenance to instead go toward electrification projects.

A push for Santa Cruz Metro to provide free bus passes for students.

A possible limit to parking for single-passenger vehicles Downtown.

Installation of at least 1,200 electric vehicle chargers for public use by 2030.

A policy for city leaders to prioritize electric municipal vehicles by December 2023.

Requirements for "secure" bike parking near public transit, busy areas and new commercial buildings.

Reestablishment of a city-wide bike share program.

A pilot program for time-based closures to vehicles in some business districts. The program aims to slow traffic and improve biking and walking.

"Efficient and equitable" land use policy. The plan calls for policies to "accelerate housing development and support commercial and industrial development in city limits, concentrating the most intensive growth in transit corridors and central areas of the city." These policies would be incorporated into the next General Plan Housing Element update that the council would approve next year.
The plan is not the first city effort to reduce greenhouse gas emissions. Adopted in 2008, the city's 2020 Climate Action Plan had some mixed results:
Energy was reduced in municipal buildings by 36.3%.

Solar power was installed at 3,567 homes and 116 businesses.

"Active transportation" such as walking and cycling increased by 12% from 2008 to 2018. 

A partnership formed with UC Santa Cruz on 32 sustainability and alternative energy research projects.
Santa Cruz reached some of its emissions targets in 2020 in large part due to COVID-19 restrictions, Wise-West said. Those goals meant the city lowered greenhouse gas emissions by 30% in comparison to 1990 emission levels.
Wise-West called out six pillars of the plan:
Reduce the city's greenhouse gas emissions levels to 40% below 1990 levels by 2030. 

Develop policy, programs and conduct information gathering for improved measure implementation.

Identify partnership opportunities for cost and resource sharing with local businesses, community groups and institutions.

Incorporate accountability through tracking and resource allocation priorities.

Protect against negative impacts to frontline groups, including Beach Flats residents, youth groups and unsheltered populations.

Provide community education, outreach and leadership for communication education and engagement.
The city already has $4.35 million in grants and other money to kick off the plan.
By the end of the year, a climate action plan online dashboard called CAPDash is expected to launch that will track progress on the plan's goals and funding.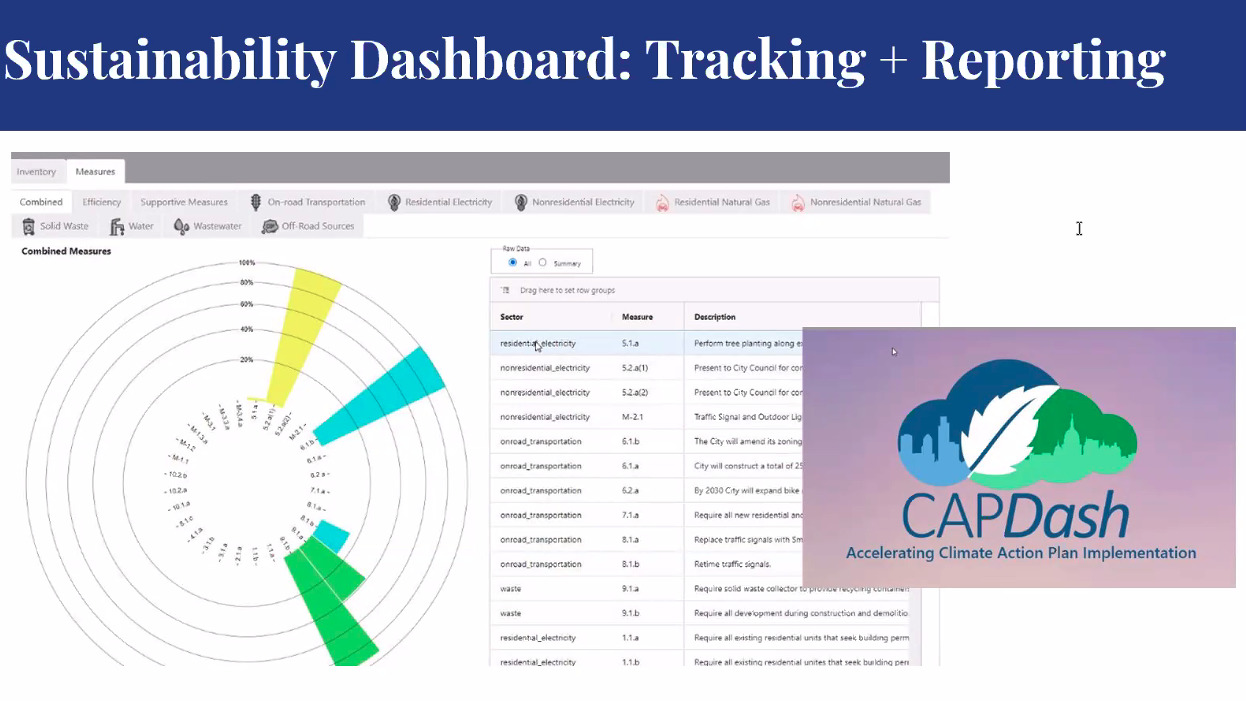 A climate action plan dashboard, or CAPDash, helps track progress toward the city's goal of carbon neutrality by the year 2035. (City of Santa Cruz screenshot)
Council members weigh in
Santa Cruz Mayor Sonja Brunner asked how the city could pay for some of the proposed actions. Wise-West said her team was largely focused on grants. 
"In respect to building electrification, we're all concerned about cost," Wise-West said at the meeting. "Any policies that come forward that would change our municipal code must come with a cost effectiveness study."
Santa Cruz City Councilmember Renee Golder said she supported the use of renewable energy, but she said she was skeptical of whether natural gas could be eliminated from homes. She said the community was "up in arms" about these issues, as it may lead homeowners to have to spend lots of money to update their appliances for the new restrictions.
During the meeting, Wise-West said PG&E supports electrification in part because of old natural-gas infrastructure: "It's unsafe and they are decommissioning natural gas power plants. Our electricity is procured through Central Coast Community Energy, on track to be 100% renewable energy by 2030," Wise-West said. Central Coast Community Energy service began in 2018 to buy electric generation services. PG&E continues to be Santa Cruz County's utility provider. 
Santa Cruz City Councilmember Donna Meyers asked about how this plan's action items aligned with development projects. 
Wise-West said it was "very important" for residents to understand that multi-story housing on busy streets and near public transit is a key path toward carbon neutrality. The plan also calls for "intensive growth" on transit corridors.  Wise-West said the plan is meant to be enacted in phases rather than a complete overhaul. 
Affordable housing development Downtown is also called out in the climate plan, Wise-West said. 
"It's really important to have a housing ecosystem," Wise-West said. "It's one of the most important climate actions we can take."
For questions and comments, email Wise-West at [email protected].
Questions or comments? Email [email protected]. Learn more about Santa Cruz Local and how we are funded. Santa Cruz Local is supported by members, major donors, sponsors and grants for the general support of our newsroom. Our news judgments are made independently and not on the basis of donor support.
Santa Cruz Local's news is free. We believe that high-quality local news is crucial to democracy. We depend on locals like you to make a meaningful contribution so everyone can access our news. Learn about membership.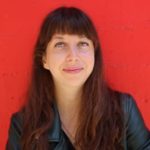 Grace Stetson is a Santa Cruz County freelance journalist who covers housing, homelessness and development. Stetson is a graduate of the Medill School of Journalism master's program. Stetson has worked for Dateline NBC, Walt Disney Publishing Worldwide, Metro Silicon Valley, the Six Fifty, Good Times and Lookout Santa Cruz.