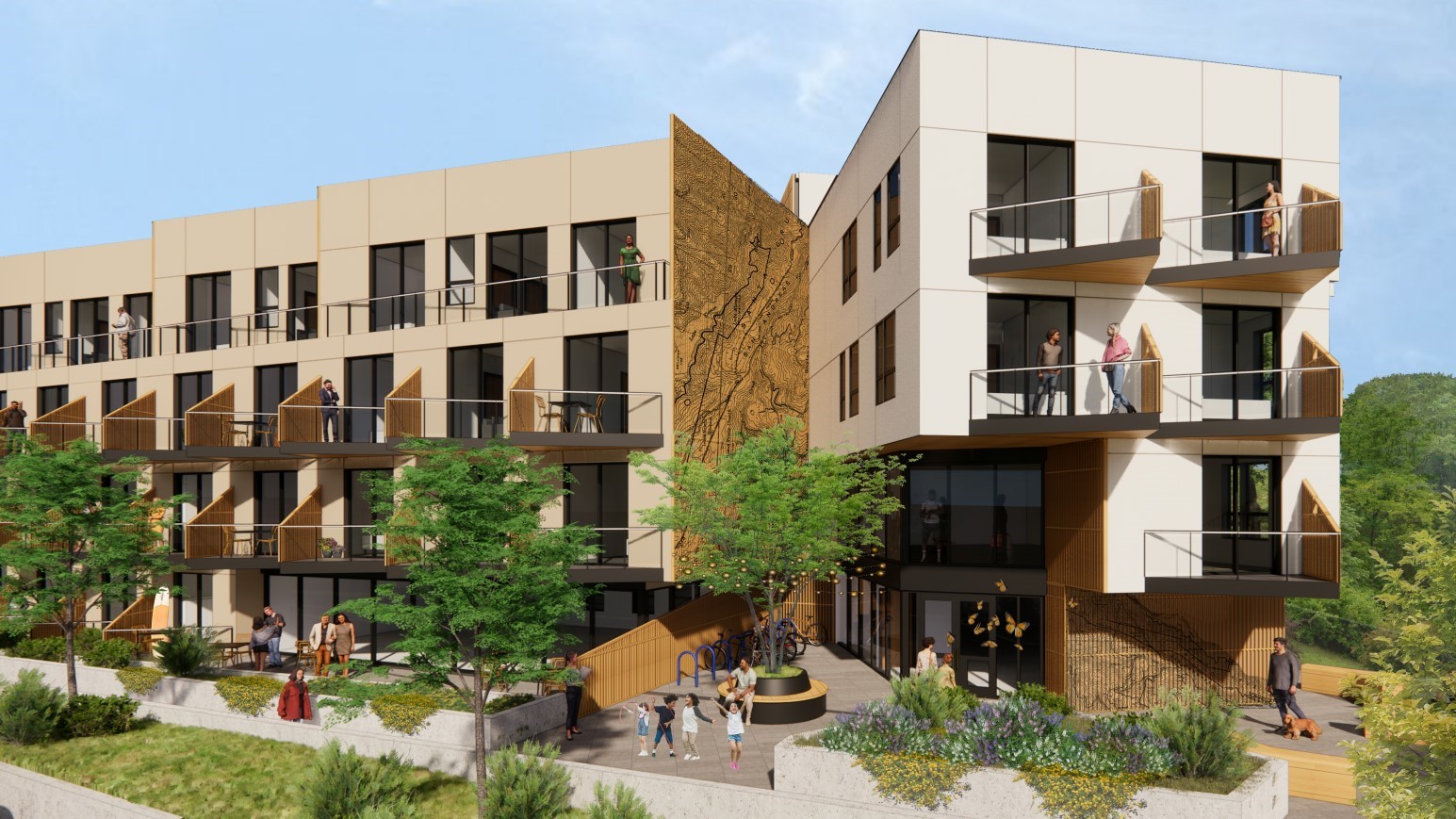 Leaders of Peace United Church of Christ have proposed a 40-unit rental housing project. (Workbench)
Last updated: Feb. 8, 2023
Santa Cruz city planners, developers and leaders of Peace United Church of Christ plan to talk with residents 7-8:30 p.m. Wednesday, Feb. 8 about a proposed 40-unit rental housing project on church property at 900 High St. in Santa Cruz. The meeting is online.
Leaders of the proposal said in November that nine units would be affordable for those with "very low" or "low" incomes as defined by the state. The roughly $17 million project is also aimed at renters with Housing Choice vouchers. 
The project is the second version of a housing project originally proposed about three years ago. Some residents of adjacent UC Santa Cruz townhomes said that project would block their bay views. This version is on a different part of the church property.
"It's important because there's a crying need for housing in the community, especially affordable housing," said Jim Weller, the church's representative for the project. "It's part of the mission of the congregation to be of service to the community in material ways as we can," Weller said.
Project name: Peace Village
Project summary: Two connected apartment buildings would be constructed with more than 20% of the project affordable for people with "low" or "very low" incomes as defined by state law.
Location:  900 High St., Santa Cruz. The Peace United Church of Christ, other buildings and its parking lot will remain. The proposal is for two new, connected units toward the rear of the property.
Status and timeline: Plans were submitted to Santa Cruz city planners in November 2022. If the project is approved, construction is expected to take 18 months and could be completed as soon as summer 2025, Weller said.
Developer: Workbench.
Project description
Total units: This project calls for 40 units. It includes 11 studios, three one-bedroom units, 15 two-bedroom units; 4 three-bedroom units, six four-bedroom co-living units; and one five-bedroom co-living unit.

The co-living units would house single adults who rent a bedroom, small kitchen and dining area and a shared bathroom. Tenants would have a large, common living and dining area. Monthly rent is expected to be about $1,200. 

Affordable units: There would be nine

affordable units, excluding the co-living units.

Height: Four stories.
Proponents and Opponents: Jim Weller, a representative of Peace United Church of Christ, said the church's congregation of about 300 is supportive of the project. City leaders have not yet scheduled a public meeting or received formal feedback from residents.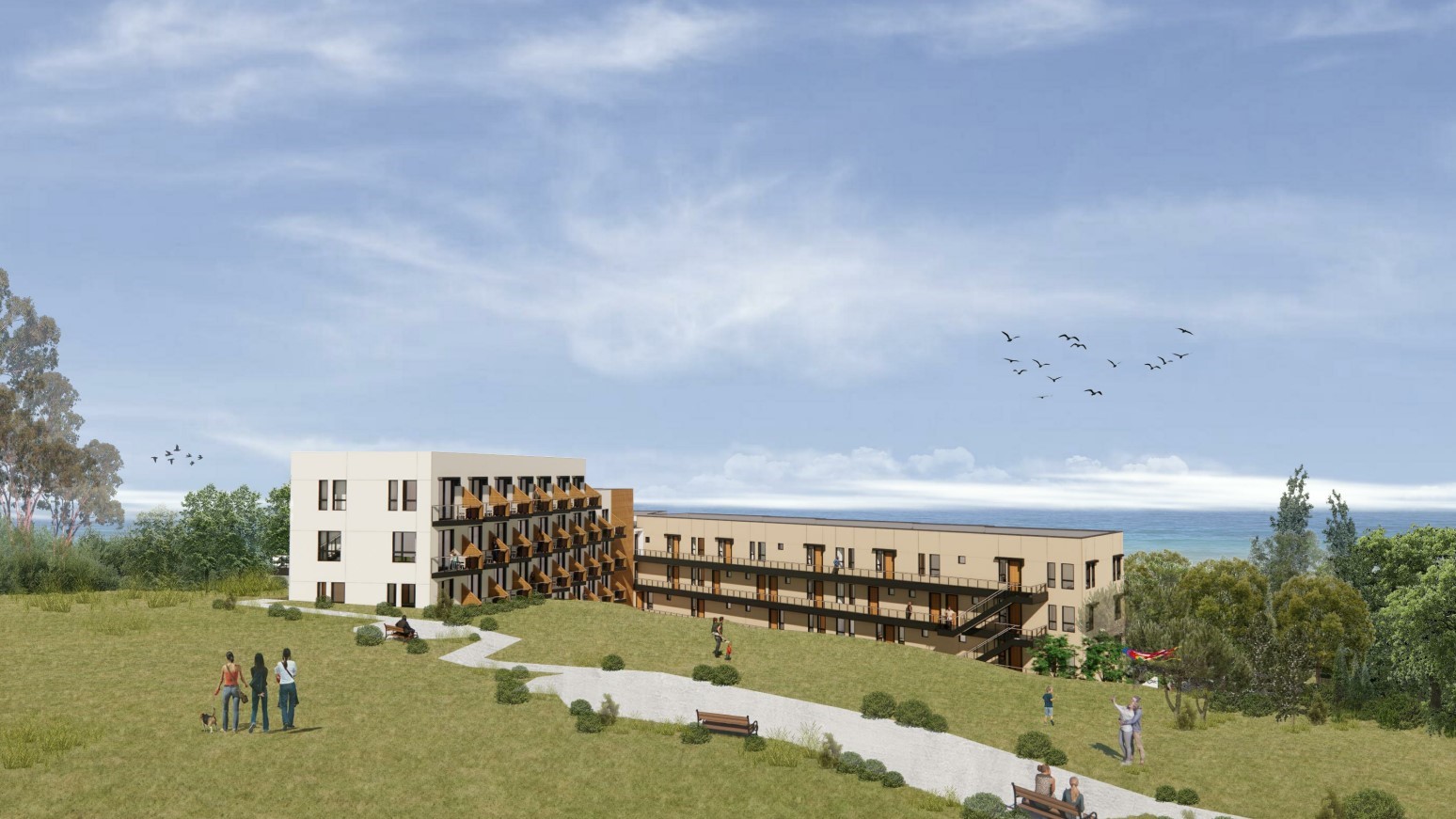 Some of the units at Peace Village would have sweeping views of Monterey Bay. (Workbench)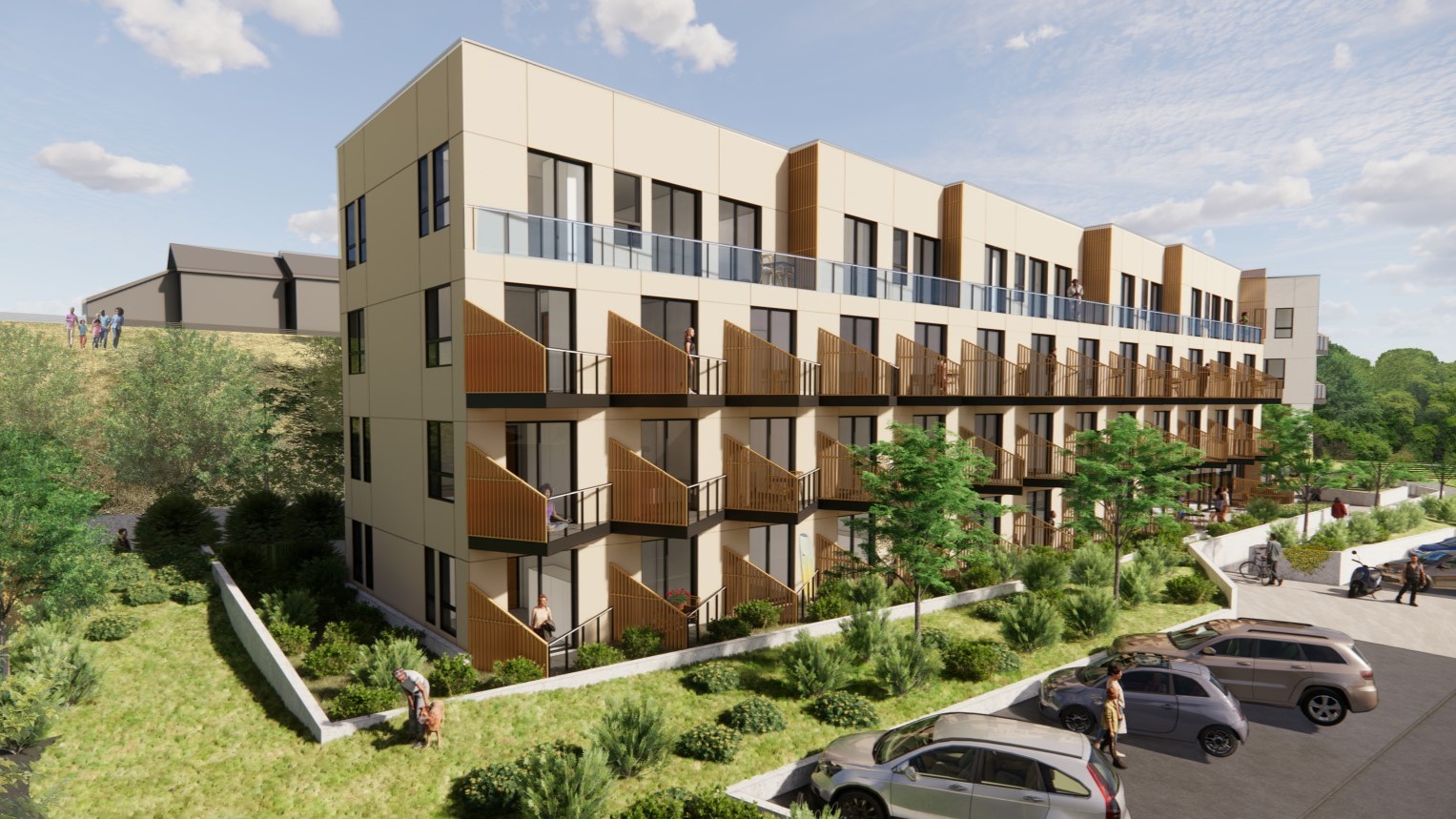 Some of the parking spaces on the church property are expected to be used by tenants of the proposed development, church leaders said. (Workbench)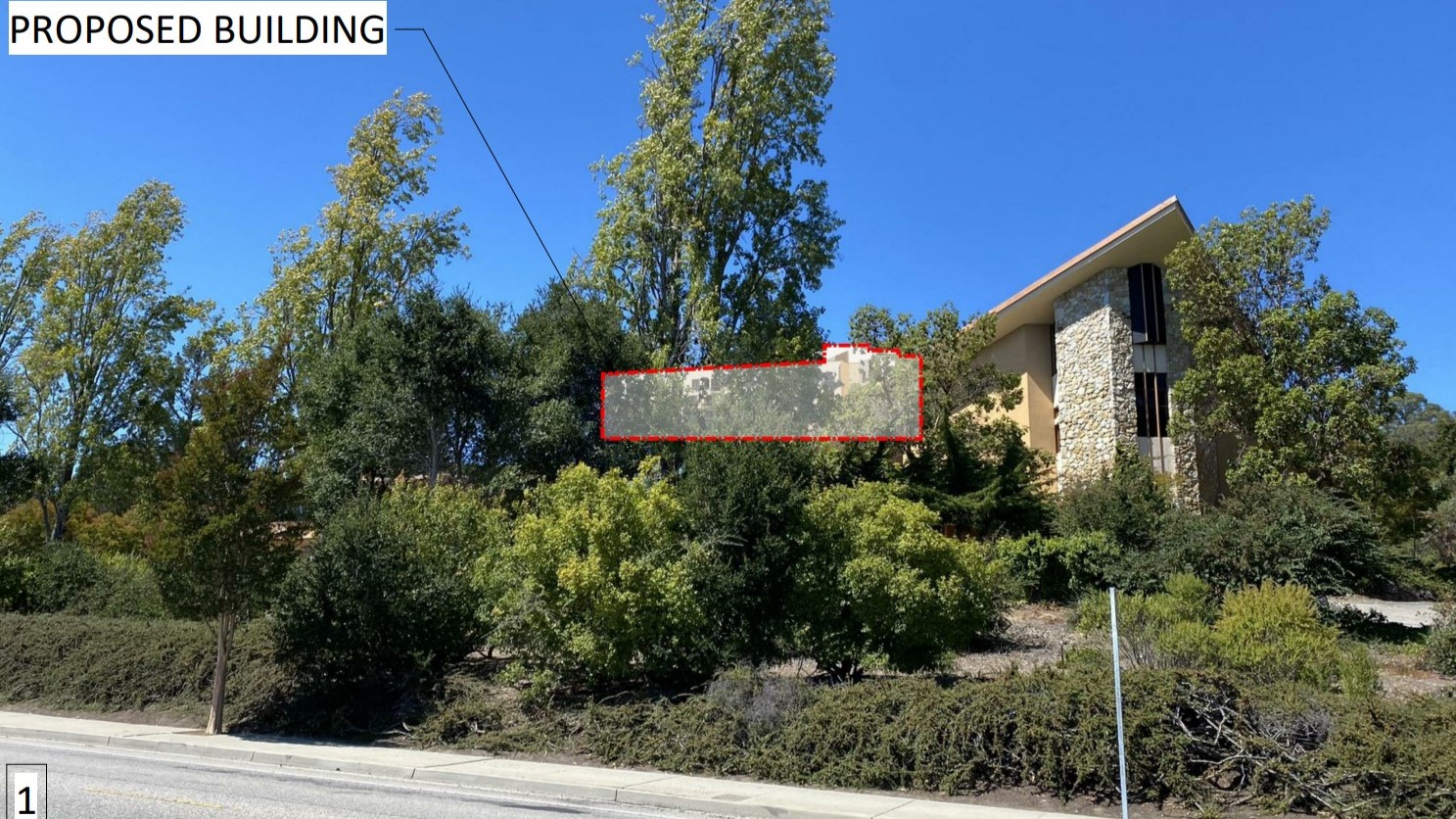 The proposed development is toward the rear of the church's property at 900 High St., Santa Cruz. (Workbench)
Learn about membership
Santa Cruz Local's news is free. We believe that high-quality local news is crucial to democracy. We depend on locals like you to make a meaningful contribution so everyone can access our news.
Learn about membership