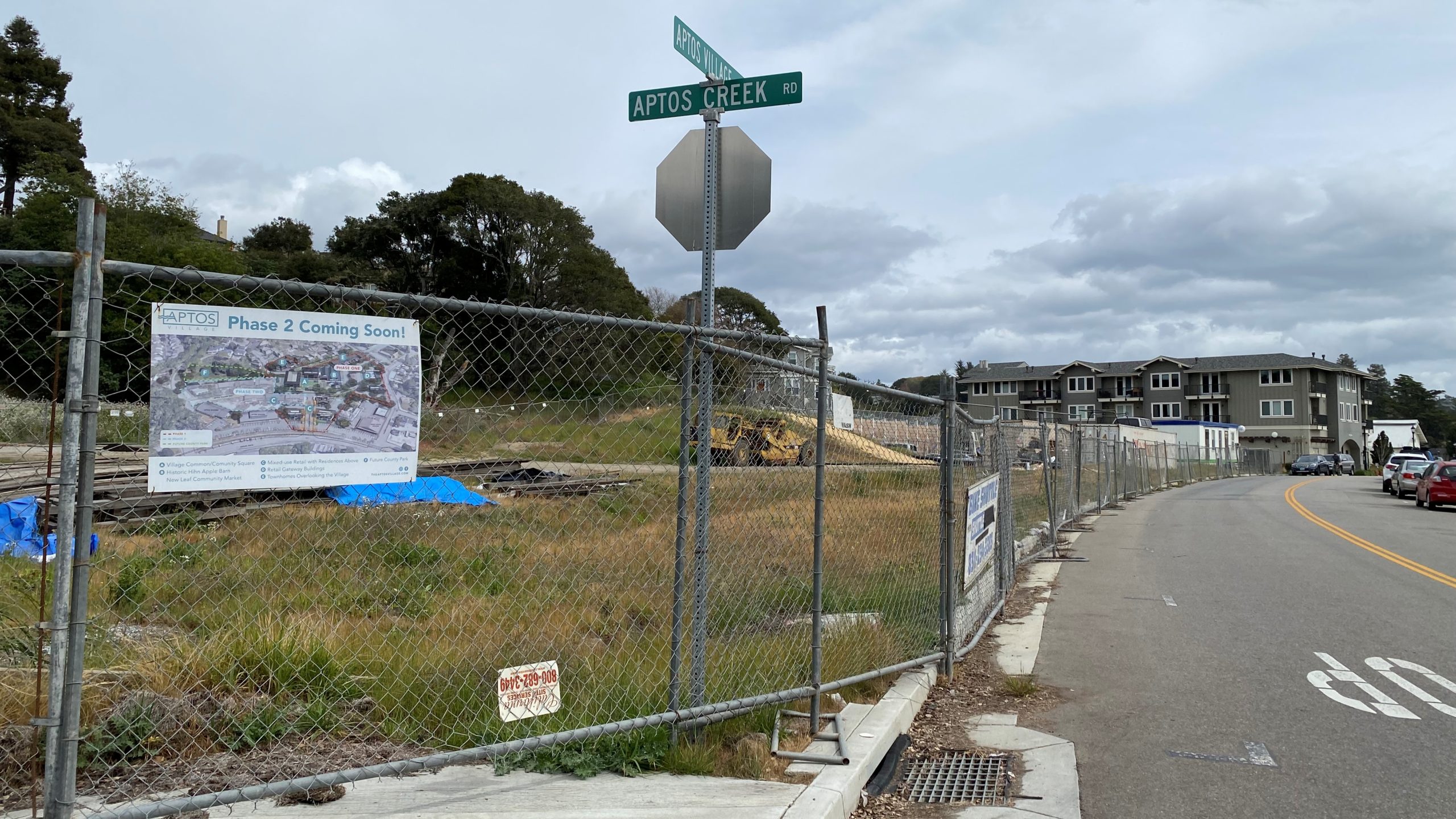 Twenty-nine homes are planned near Aptos Village Way and Aptos Creek Road as part of Aptos Village Phase 2. Construction could begin as soon as this spring. (Patrick Riley — Santa Cruz Local file)
SANTA CRUZ > The Santa Cruz County supervisors on Tuesday kicked off a year-long planning effort for the county's housing production goals.
The state has required Santa Cruz County staff to permit 4,634 new homes in unincorporated areas from June 30, 2023 to Dec. 15, 2031. That's more than three times the county's previous, unmet goal.

To meet the goal, the county may rezone areas to allow more housing development. The county plans to focus rezoning on areas near public transit and other resources.

County staff plan to hire a consultant to conduct an outreach process. The process will include public meetings likely to start in February, a community panel and a group for housing stakeholders.
Santa Cruz County Supervisor Bruce McPherson called the goals a "huge challenge." 
Supervisor Zach Friend said the housing targets for the county are unrealistic. "The timelines, the lack of funding, the expectations from the state are totally unreasonable and are going to lead to a lot of conflicts," Friend said.
Housing requirements
California authorities require cities and counties to update a part of their General Plan called the Housing Element every eight years. For each eight-year period, the state sets building requirements for each area to address the state's housing shortage. 
When areas do not make adequate progress on their housing production goals, state law allows streamlined approval of some housing projects. City and county leaders then have limited power to change projects. The state can also cut off access to state housing and transportation grants for areas that don't have an up-to-date, state-approved Housing Element.
The Association of Monterey Bay Area Governments, known as AMBAG, sets goals for individual jurisdictions within the Monterey Bay region. 
In October, AMBAG adopted the region's sixth Regional Housing Needs Allocation Plan. The plan calls for 4,634 new homes to be permitted in unincorporated Santa Cruz County from 2023 to 2032. Unincorporated Santa Cruz County includes Live Oak, Pleasure Point, the San Lorenzo Valley, the North Coast, Aptos, Soquel, La Selva Beach, Freedom, Corralitos, the Santa Cruz Mountains and other areas. 
The goal includes 1,492 affordable units for people with "very low" incomes. Income limits are set by the state yearly. 
The new goal is more than three times the area's current goal, which has not been met. From 2014 to 2023, the county aimed to permit 1,314 new housing units, including 317 units for very-low-income residents. By late 2021, the county had permitted about 57% of its total goal and 23% of its goal for "very low income" units.
The new plan

According to a presentation from Santa Cruz County Senior Planner Matthew Sundt, the state-mandated goals of the county's updated housing element include:
Making land available for future housing projects.

Ensuring local laws don't overly restrict housing development. 

Making existing housing more affordable.

Promoting the production of housing units for residents with disabilities or other special needs.
Rezoning decisions will be guided by the county's Sustainability Policy and Regulatory Update plan approved by supervisors in December. In environmental documents for the sustainability update, staff estimated that the plan could accommodate 4,500 additional housing units across the county over the next 20 years. In light of the recently-released RHNA targets, county staff are trying to determine how to add more than 4,600 units over eight years, said Stephanie Hansen, assistant director of county planning during Tuesday's supervisors meeting.
"We'll be looking at the programs that are in the housing element to really assess whether we are facilitating and streamlining housing as much as we possibly can to move that timeline," Hansen said.
Rezoned areas are expected near transportation corridors including the rail-trail, and other services, according to a county staff report. 
One aim is to reduce traffic by planning for neighborhoods that have services and amenities within a 15-minute walk, according to the report.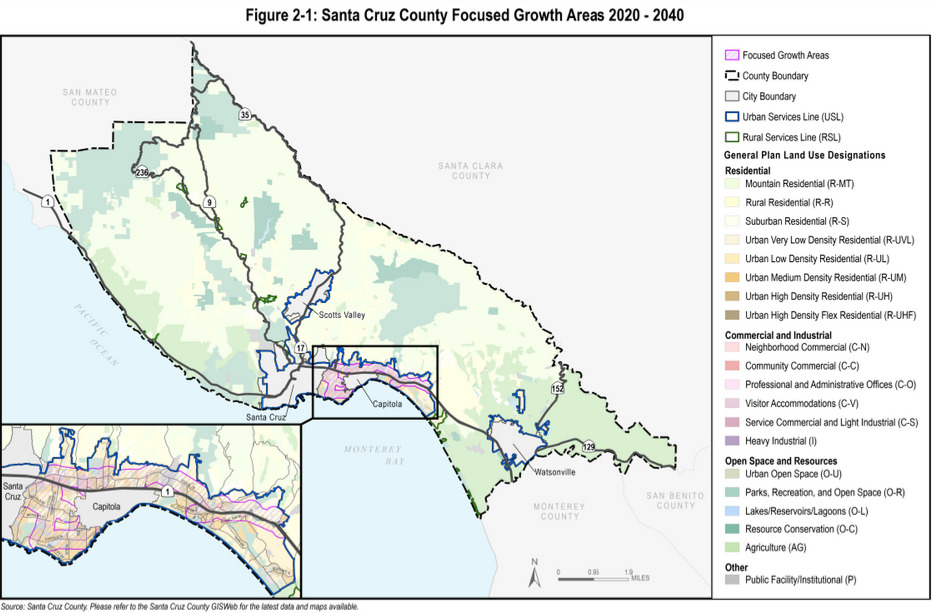 Santa Cruz County's Sustainability Policy and Regulatory Update includes "focused growth" areas, shown in shaded pink, where higher-density residential areas are planned near transportation corridors. (County of Santa Cruz)
Fair Housing
The Housing Element update will also include new analysis of the city's fair housing practices and goals to reduce housing inequities. These goals are "paramount to the sixth housing element," Sundt said during Tuesday's meeting.
The additions stem from a state law approved in 2018 that requires housing elements to consider patterns of racial and socio-economic segregation in plans for future housing. The law aims to "transform racially and ethnically concentrated areas of poverty into areas of opportunity," Sundt said.
To comply with the new requirements, the county will:
Analyze its existing housing for patterns of segregation.

Plan to place future low-income housing in areas with access to schools, jobs and public transportation. Where low-income housing is zoned for areas without these resources, the county will plan to increase residents' access. 

Consider how zoning changes could displace current residents.
The law also requires a more comprehensive outreach process. County leaders plan to hire a consultant to lead the effort. Outreach will include:
Public engagement meetings beginning in February.

A community panel with underrepresented residents, including people with low incomes, people of color, non-English speakers and people with disabilities. 

A stakeholders group with groups including community organizations, non-profit housing developers, small developers, housing advocates, and environmental organizations.

A

new website

with details about the housing element update. 
Feedback from supervisors and public
"This is a huge, huge challenge for us," said Supervisor Bruce McPherson, at Tuesday's meeting. "We have some limitations with previous measures that were passed by county voters that really inhibit our ability to really expand very much," McPherson said.
In 1978, Santa Cruz County voters approved Measure J, which aimed to preserve farmland, concentrate growth in urban areas and add affordable housing. Measure J created an urban services boundary where the county would not add more sewer lines and inhibit the growth of gas and water lines. 
McPherson said he was concerned that the county's water supply would be unable to support the additional population.
Local water experts have said changing precipitation patterns and lack of storage, not population growth, are driving the region's water insecurity. Water demand also has declined in the past 20 years in Santa Cruz County, according to water suppliers.
During public comment, resident James Ewing Whitman said that the county should find a way to convert vacant vacation homes into permanent residences. "In all these ways to find more housing and to be inclusive and keep the tax revenue growing, it seems like there's a lot of empty homes that could be utilized," he said.
Another resident said that the plan was unlikely to fix the county's housing woes. "It's like trying to put a Band-Aid on a gushing wound of poverty and homelessness," said the resident, who did not give a name. 
Next steps
County staff are in the process of selecting and hiring a consultant to conduct community outreach. Outreach meetings will begin in February. 

Staff plan to release a draft housing element in July. The plan will be reviewed by the housing advisory commission, the planning commission, the board of supervisors and the state Department of Housing & Community Development.

The supervisors plan to adopt the final plan in December.

The state is scheduled to certify the plan in March 2023. After the plan is certified, county staff will begin the rezoning process.
Learn about membership
Santa Cruz Local's news is free. We believe that high-quality local news is crucial to democracy. We depend on locals like you to make a meaningful contribution so everyone can access our news.
Learn about membership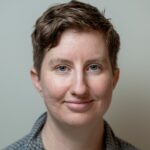 Jesse Kathan is a staff reporter for Santa Cruz Local through the California Local News Fellowship. Kathan holds a master's degree in science communications from UC Santa Cruz.