Developers of Aptos Village Phase 2 anticipate 29 homes and several commercial spaces. (Swenson)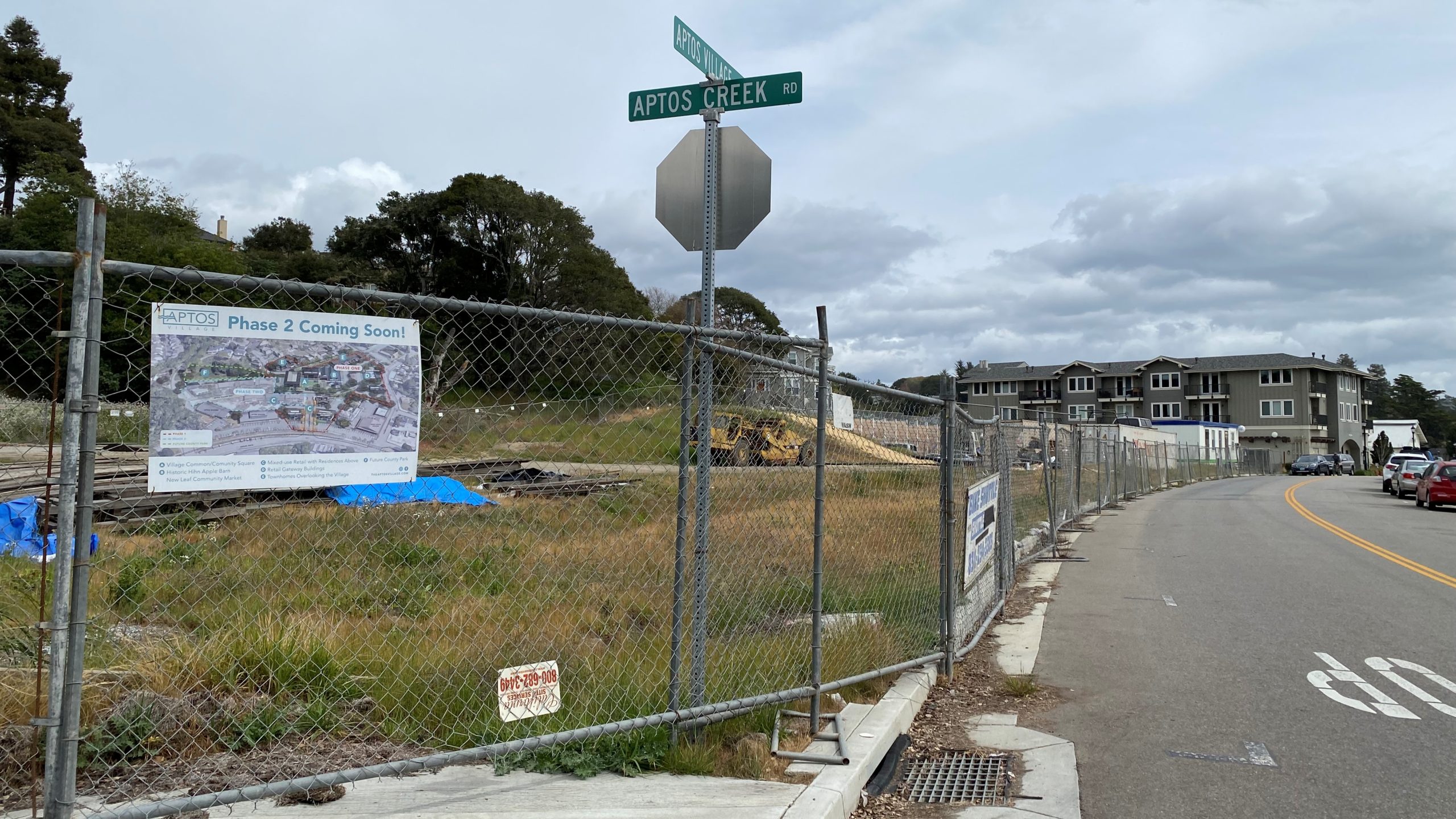 Twenty-nine homes are planned near Aptos Village Way and Aptos Creek Road in Aptos. (Patrick Riley — Santa Cruz Local)
Last updated: Nov. 17, 2022
Location: Adjacent to 141 Aptos Village Way in Aptos.
Status: The project has been approved since 2015. Phase 1 was completed in 2019. Phase 2 is expected to begin in Spring 2023 and last 18 months.
Developer: Swenson
Project description:
Total housing units: 29.
Affordable units: Five.
Height: Three stories or 35 feet.
Details: Phase 2 calls for three buildings with housing and commercial space. It includes 29 for-sale homes and seven commercial spaces. Six of the commercial spaces can be divided into 12 smaller commercial spaces. Phase 2 is about 4 acres and Phase 1 and 2 together are about 11.5 acres. Sixty-nine homes are planned altogether at Aptos Village Phase 1 and Phase 2.
Timeline: Swenson representatives said they hope to start construction this year and finish in 2024.