Do you live in District 1? You'll vote in this race.
If you're a voter in Live Oak, Pleasure Point, Soquel, western Capitola or the Santa Cruz Mountains north of Soquel, you'll vote on the District 1 Santa Cruz County supervisors race. But even if you don't live in the district, this race still matters to you. The decisions of the board of supervisors affect the entire county.
We press incumbent John Leopold and challenger Manu Koenig on the priorities we heard from District 1 residents. Transcript below.
---
Listen to the rest of our Vote Nov. 3 elections series.
---
Transcripts usually are only available to Santa Cruz Local members. We offer the transcripts to our Vote Nov. 3 series free as a public service. Santa Cruz Local depends on memberships from people like you to make sure vital information can be available to all. Can we count on your help?
TRANSCRIPT
ADVERTISEMENT: This episode of Santa Cruz Local is sponsored by Get Virtual. Get Virtual pairs local businesses seeking help with college students seeking experience. Students get college credit and small local businesses get volunteer interns. Get Virtual loves Santa Cruz and our local businesses. Find out more at GetVirtual.org.
ADVERTISEMENT: This episode is also sponsored by Tim Gillett. He's a small business coach. He offers free business coaching sessions for those impacted by the CZU Lightning Complex Fire. Visit BayAreaSmallBusinessCoach.com.
[MUSIC]
Stephen Baxter: I'm Stephen Baxter.
Kara Meyberg Guzman: And I'm Kara Meyberg Guzman.
SB: This is Santa Cruz Local.
[MUSIC FADE OUT]
SB: In today's episode, we'll meet the two candidates running for District 1 Santa Cruz County Supervisor. You vote in this race if you live in District 1. That covers Live Oak, Pleasure Point, Soquel, western Capitola and the Santa Cruz Mountains north of Soquel.
But even if you don't live in the District 1, decisions of the board of supervisors affect the entire county. There's a lot of details in here about what's going on in the county.
So in this race, the incumbent is John Leopold and the challenger is Manu Koenig.
You may remember that we interviewed Leopold, Koenig and a few others before the March primary. Leopold in that race captured about 45% of the vote. Koenig got about 31%. Because Leopold did not get more than 50% of the vote, there is a runoff between these two in this general election.
In today's episode we'll press Leopold and Koenig on the priorities we heard from you.
KMG: Since May, Santa Cruz Local's team has interviewed and surveyed more than 400 Santa Cruz County residents. In District 1, we went to a farmers market and a food bank distribution. We also met with mostly Spanish-speaking moms in a parent group called Live Oak Cradle to Career. We held an online survey too.
[AMBIENT SOUND OF FARMERS MARKET AND SAMANTHA INFIELD: Well, I haven't looked at it, or thought about it.]
KMG: I met Samantha Infield at a farmers market. This was back in July. She lives in a rural part of District 1, in Happy Valley. She's an engineer. And she's a registered voter.
I asked her how COVID-19 has affected her.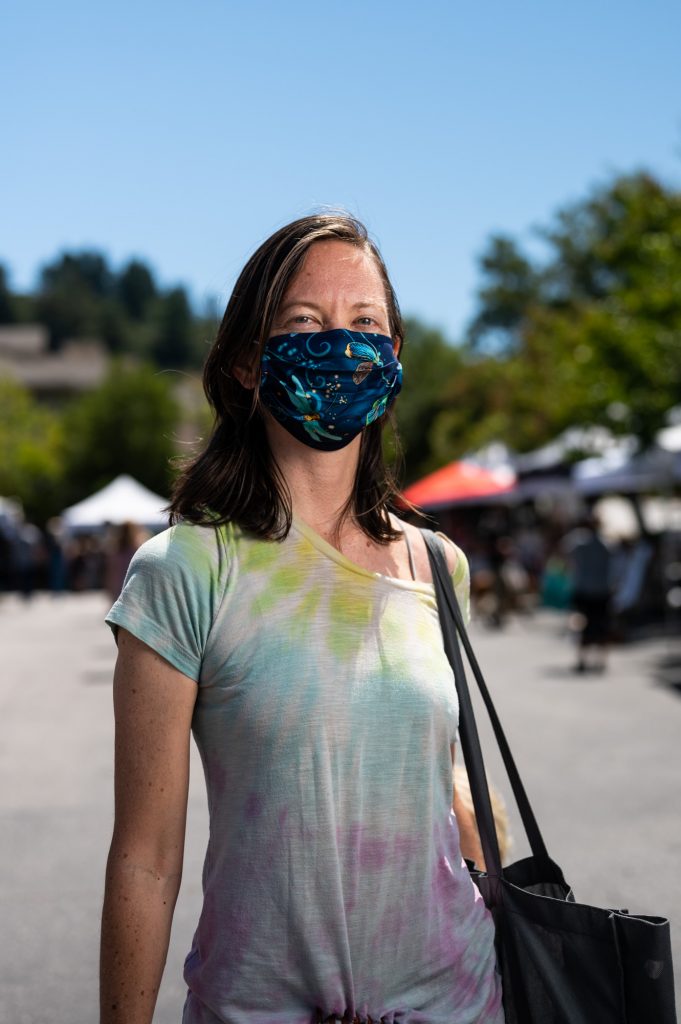 SAMANTHA INFIELD: Well, we spend a lot more time at home. And probably our biggest issue is internet access for everyone to be able to do things online, for my husband and I to both keep working. We run out of data each month.

So I guess that's an important issue to us is, is getting internet access to places that are more rural in the county and we don't have a choice to get more data or speed.
KMG: At another farmers market I met Peter Gregg and Jane Kuhn. They live in Live Oak. Peter's an engineer and Jane's a graduate student. They're both registered to vote.
Peter told me he's a single-issue voter. He does not want a trail next to the rail. The way it's designed, he told me he'd have to make "sketchy" lane changes to get from his house to the ocean.
Peter and Jane told me bike safety is important.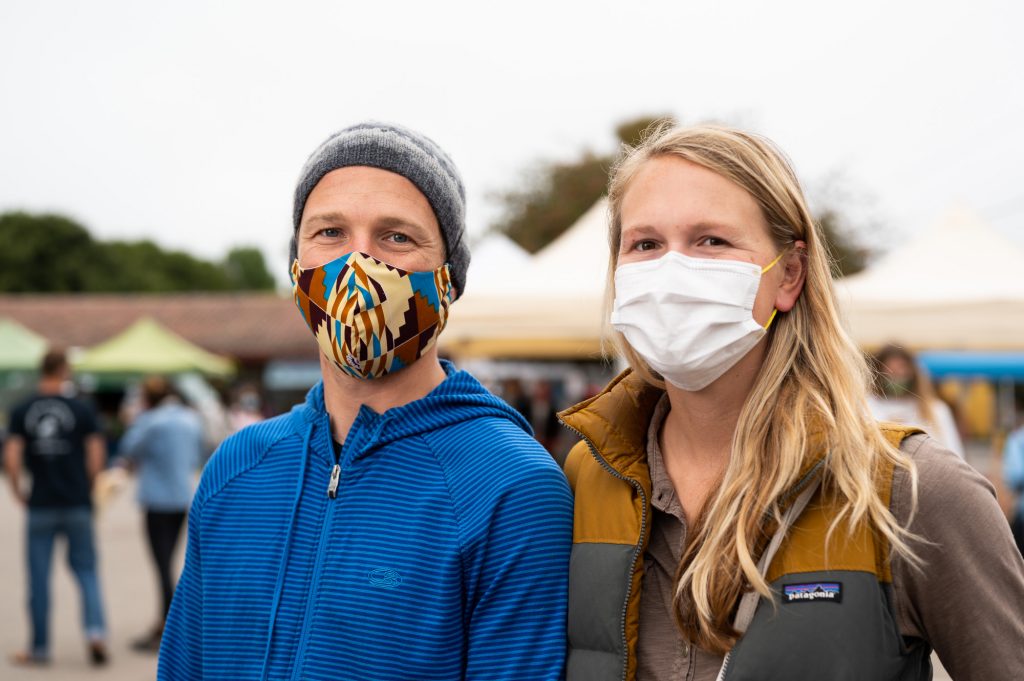 PETER GREGG: Are you asking specific roads?

KMG: Yeah, where is it bad?

PETER GREGG AND JANE KUHN: Oh, 38th [Avenue].

PETER GREGG: Yeah. Yeah, cause 38th, basically it's like, local — I mean, I don't blame people for this, but there's far fewer stops, stoplights on 38th than there are 41st so people just blast down it.
KMG: In June, I met Ranulfo Fernandez and Ana Favian Mendoza. It was at a drive-through food distribution at the Live Oak Resource Center. They were in their minivan with their two kids.
Ranulfo and Ana live in Live Oak. COVID-related shutdowns forced them out of work. Ranulfo was a hotel janitor. Ana cleaned homes.
I asked them what they wanted the local candidates to talk about. Ranulfo said race and policing, because of the national conversation. Ana said support for youth.
One topic they agreed on. You'll hear Oscar Rios. He's our Spanish interpreter.
RANULFO FERNANDEZ (through Oscar Rios, Spanish interpreter): The rents are so high right now. Too high. The rents are too high. We need control of rents. That's what we have always asked.

ANA FAVIAN MENDOZA: Like you said, the rent is big. It's just so high. The rents are so high. And that's what affects us. Especially now.
KMG: What we heard from District 1 residents. People wanted more options for housing. They also wanted local government to do something about the high rents.
People needed food. We heard from many people who now relied on the food bank since COVID shutdowns.
People also wanted better access to the internet. We heard this from rural voters, as well as Live Oak families.
We also heard about policing and race. And a little bit about transportation issues.
Lastly, we heard from many people who needed work.
[MUSICAL INTERLUDE]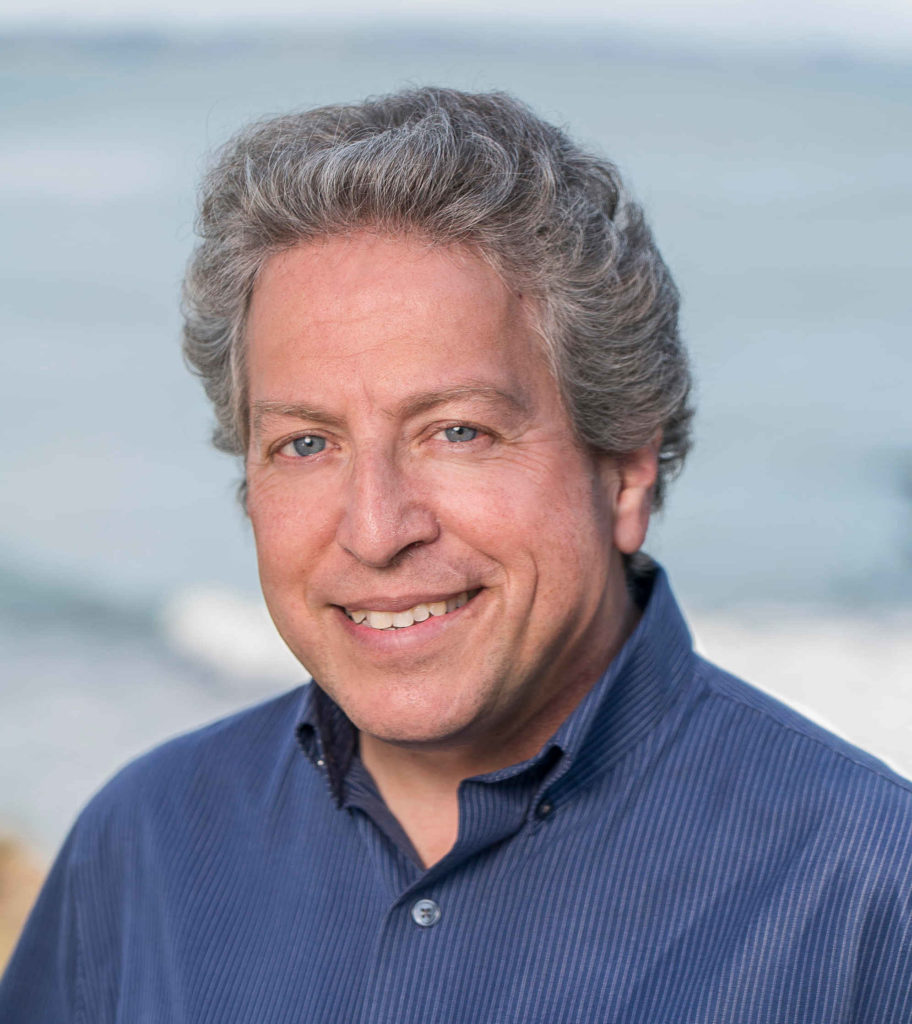 SB: Let's meet the District 1 Santa Cruz County supervisor candidates. John Leopold was first elected to office in 2008 and re-elected in 2012 and 2016. He's 55 years old.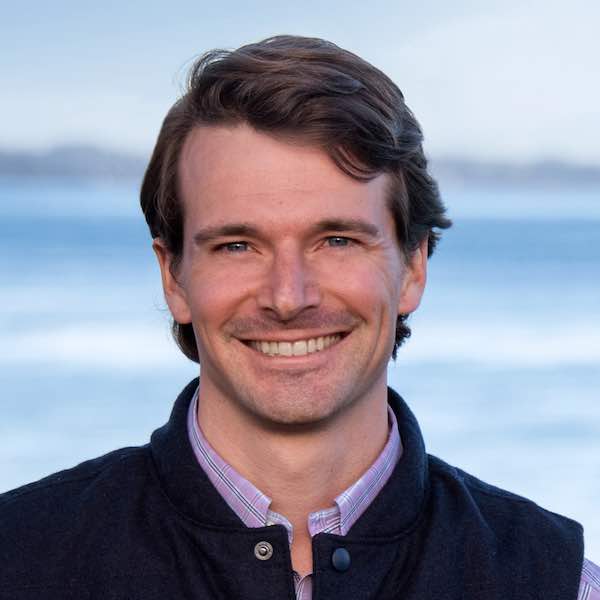 Manu Koenig is 35 years old. He's been executive director of Santa Cruz Greenway. Greenway is a nonprofit group that has advocated for a trail and against rail transit, on Santa Cruz County's rail corridor. He is now on leave from a business development position from a company called Paystand. That's a Scotts Valley company that does business to business payments.
Because many residents told us that they want to be able to keep living here, I asked Leopold and Koenig: What's your plan to create more housing options, including those with low incomes? John Leopold.
JOHN LEOPOLD: I am proud of the record we have producing housing and we've recently approved some projects that are going to be coming online. I think next year Capitola Road, 57 units, that's all affordable. The Portola Plaza project which is going to be 30 units for which will be designated affordable. Recently, the board ended its agreement with Swenson Builders on the Seventh (Avenue) and Brommer (Street) site with they were going to use for building a hotel, some other amenities and some housing. COVID has killed that hotel business. And so we are going to be looking at new plans there, you'll probably see a lot more housing on that site than before.

Also, I'm really excited that we're finally doing the environmental review on the Sustainable Santa Cruz County plan, which envisions a increases in densities, three-story buildings along our transit corridors and I think that will really transform these corridors with new mixed-use projects of retail or restaurants on the on the first level and housing above. And it also created the greater diversity of the housing stock to allow people to get into apartments, townhouses, condominiums.

Also the Sustainable Santa Cruz County plan looks at a greater diversity of housing. And so looking at some small or tiny homes, multiple on properties. And so that combined with our already existing work around ADUs, is some of the ways in which we're trying to increase the housing stock in the first district.
SB: Here's Manu Koenig. What's your plan to create more housing options including those with low incomes?
MANU KOENIG: You know a big part of why I'm running is because I've seen friends and family have to leave Santa Cruz because the cost of housing here has just gotten to be so high. And and I mean, as you well know, Santa Cruz is the fifth most expensive city in the entire world. I really like the graphic, the Santa Cruz Local put out about that. So I have a three-part strategy to make housing more affordable in our community.

The first is just legalize tiny homes. You know, Santa Clara did this recently, Santa Clara County, and there's an ordinance there that we can copy and paste. Tiny homes on wheels today are considered RVs. And we really need to consider them as actual permanent housing. I have some friends for whom tiny homes are really maybe all my friends, you know, they've realized tiny house is really the only thing they can consider that will actually get them into some form of homeownership. And if you think about it, it's really great because it offers incremental homeownership. So someone can buy their tiny home, but rent the land that it's placed on. And at least now, you know, they're their own one a piece of their housing solution. And in the future, maybe they can buy a piece of land themselves or with friends, and get closer to homeownership. So that's step one. And of course, we should also allow tiny homes were a to use our today as an alternative.

Step two is, fix the planning department. The planning department really slows up all kinds of housing. And people say, Oh, well, you know, that's such a, that's such a pro-developer strategy. No, no, no, no, no, this is about democratizing growth for everyone so that anyone can help to provide housing solutions in our community. I'll give you one example. You know, today, our county says that we're streamlining the ADU process. Well, I have a friend who's an architect who's been trying to get an ADU permitted for a year and a half, because she's been held up with a septic system.

So there's a lot we can do to just increase the culture of performance at the planning department. Of course, we're seeing this today in terms of the need for rebuilding after the fire. And it's a really good opportunity to create a new system to process applications for people rebuilding, and then make that the new normal for everyone else coming behind this, that's still trying to build a housing project as well.

Probably the biggest simple thing there we could do is allow private plan check. We hold up people for months, if not years, and charge 10s of thousands of dollars for the county to review plans that have been stamped off by an architect, electrician, plumber, you know, those those professionals licenses are on the line. They accept a certain amount of liability for that. And we're going to need to accept that as good enough as many counties and cities do in other parts of the country, if we have any hope of processing applications in a timely manner. So that's step two.

And step three is really we need to look at the zoning code, look at the building code and look for ways to make more affordable-by-design units. The most obvious place that we can unlock a lot more housing is making it possible to build on top of parking lots. I mean, look at, think about all the space in our community today that is devoted to parking. And I'm not saying get rid of that parking, but if you're going to successfully build on top of it, then you need to reduce the very stringent parking requirements that exists today. And in doing so, we're going to create a lot more opportunity for housing, and also a lot more funding for public transportation, protected bike lanes, all the transportation alternatives that we all crave.
SB: Many people told us that reducing high rents was a priority before COVID. What's your plan to address the rent burden after COVID, especially if state and federal tenant protections end?
John Leopold.
LEOPOLD: Yeah, this is a big worry. COVID has ripped a big hole in so many people's lives economically. You know, I wrote the eviction moratorium, we created a million dollar fund for rent assistance, and it's not enough. And after the eviction protections go away, we're waiting to see whether the legislature in February will enact another program to figure out how to support it. I think it all comes down to whether we get a federal aid for the state to be able to support that kind of activity. So voting in November makes a big difference as to who's going to be in the, in the White House in February 2021.

Here in Santa Cruz, our county strategy has been threefold, right. We've been trying to greatly increase rent subsidies because we know that the best plan to prevent homelessness is to keep people in their housing. And so we've continued to, to ramp up and we spend tens of millions of dollars on rent assistance. And we'll continue to do that.

Second is to use the county-owned land to build affordable housing. And so we've done some projects already, but we're going to be, as I mentioned earlier, the Seventh (Avenue) and Brommer (Street) site, there's spots in Santa Cruz and Watsonville that we're looking at. We're looking to build out the housing that's permanently affordable.

And third is to build a diversity of housing stock. So there's greater housing stock, which will will lead to greater diversity in rents and availability of spaces and to help address the need that we have here in Santa Cruz, which is we have a very limited supply. And that helps drive the cost up.

Trying to find a way to provide ongoing support is a huge challenge. And there isn't, there isn't a simple way to do it. I've been fighting very hard to protect mobile home rent control, because that's our largest stock of affordable housing in the first district in Santa Cruz County.
SB: Quick fact check. The county's budget this year calls for $1.4 million in rental assistance, a county spokesman told us. There's other forms of rental assistance from the housing authority and other places. But the county does not spend tens of millions of dollars on rental assistance.
Here's Manu Koenig, same question, on addressing residents' rent burden.
MANU KOENIG: Well, one really quick way to address this, again, would be legalizing tiny homes. That's something we can do tomorrow. And you know, you can build one an RV loan, we can allow more tiny homes or ADUs on people's property, right? So we can look at rather than and the city of Watsonville has started to look at this as well, where rather than just one ADU per parcel, if it's over 12,000 square feet, which is pretty sizable lot, you could have two.

Now, if you're talking about OK, well, tiny homes can be used as ADUs [accessory dwelling units) and you could put more than one on a parcel, then that creates a lot more housing opportunities that can be implemented relatively quickly.
SB: Many residents told us that they or someone they know rely on the food bank and other food distributions. What are your plans to address food insecurity after COVID? John Leopold.
JOHN LEOPOLD: Yeah, well, this has been something that I've worked with our Human Services Department to really greatly expand the availability of the SNAP [Supplemental Nutrition Assistance Program] program, what we consider food stamps. Because just five years ago, we had terrible numbers, in my opinion about the number of people who were eligible but not accessing this critical program. Food is a critical resource. And so our Human Services Department greatly changed the way in which they connected with people and made the SNAP application part of all their other applications and health services the same way. And we've seen a great increase in the number of people who access that program. We need to continue to expand that. 

We're also starting things like in Live Oak, we started with our Cradle to Career program, Passion for Produce effort that is done through distribution through the schools. And that has proven to be successful. One of the things that's also been interesting during COVID is the federal support for the Great Plates delivered program where seniors who are homebound and don't have access to other food, to get these three meals a day delivered and support our local restaurants.
MANU KOENIG: It's pretty shocking. I've worked with Second Harvest Food Bank and Grey Bears and you know, a lot of people are, are needing food right now, as you said, and, you know, those lines are, are pretty breathtaking. People are hurting and at a fundamental level. So I think that, you know, the county should continue to support, should support programs like Grey Bears and Second Harvest Food Bank.

And you know, of course, also look for ways to help people where it counts, in terms of rental assistance during the pandemic. There, I think we approved $1.1 million for rental assistance, but that's a drop in the bucket. I mean, that's 1,000 families for one month, at $1,000 of assistance. So, you know, I think maybe we should apply more of our CARES Act funding to rental assistance, and that should in turn, make more money available for people for basic necessities like food.
SB: How can the county work with internet service providers to provide free Wi-Fi in more public places and reduced-cost high-speed internet to more homes? We asked this in a written questionnaire to both candidates.
Leopold pointed to some recent projects. Leopold talked about the county recently partnering with the Santa Cruz internet service provider Cruzio to bring low-cost, high-speed fiber internet to eight mobile home parks. They're also trying to connect neighborhoods along the route.
Leopold, second, mentioned that the Simpkins Family Swim Center in Live Oak, its Library Annex and the Boys & Girls Club next door, they're expected to have free Wi-Fi.
Koenig said:
He would prioritize road work on streets where conduit for fiber optic cable could be run. Soquel Drive, for instance, with its many businesses could be a prime candidate.
Koenig also said if county zoning could be updated to include more walkable communities and public plazas. And then those places could have more public Wi-Fi.
Koenig also said, quote, "We don't need a train in the rail corridor so much as conduit for high speed internet." Close quote.
Many residents we talked to also called for police reform. So, we asked the candidates, what does police reform mean to you? What law enforcement functions could be shifted away from the Santa Cruz County Sheriff's Office?
Here's John Leopold.
JOHN LEOPOLD: Yeah, well, I've spent the last 10 or 12 years working on criminal justice reform and it hasn't been a sexy issue until this year to talk about. But I started a group called Smart on Crime Santa Cruz County, which is, was trying to envision a system that didn't depend on incarceration to hold people accountable and promote restorative justice.

And we're going to be seeing a roll out of the neighborhood courts this year, and that'll be a way again to hold people accountable. It doesn't count on the jail as the way and bring both perpetrators and victims together. And it's proven to be a very effective model in other places.

The the sheriff's department answers far too many calls for mental health issues. The sheriff tells me about 300 calls a month are for people who are experiencing some level of mental distress. And after the passage of measure G, we funded the Focused Intervention Teams that with the combination of Sheriff deputies, with mental health professionals, to try to work to get people in programs rather than in jail. With the budget cuts that we just made, we had to end the deputies' participation. That might be a good thing. Because there have been increasingly, I'm aware of models like the CAHOOTS program up in Eugene [Oregon], which is sending out mental health professionals to go to those calls instead of sheriff deputies. And so, to me, I think there's a way of expanding the mental health team that we have with FIT to look at something much more like the CAHOOTS program than we have right now.
SB: Here's Manu Koenig.
MANU KOENIG: Yeah, I think that what we're all feeling is that a penny of prevention is worth a pound of cure. And we could, we could really be investing our law enforcement resources more wisely. And I've done a ridealong with the sheriff's deputies, and dealing with issues of mental health and addiction and homelessness take up, you know, up to like 70% of our law enforcement's time.

So we really need to shift it, you know, and I don't believe we should defund or destabilize the existing law enforcement resources. But I do think that we can look at transferring some small amount of their budget. Let's do a test of somewhere between 1% and 5%, to more mental health services. And if you look at some of the reports on mental health services, I'm so for example, a civil grand jury report that came out in 2018, they really talked about exactly the same thing, where you know, we have that 70% of all calls to 911 involve emotionally distressed persons are non violent. No one's being threatened.

And so in those cases, we can send a medical emergency response team. And a sheriff can go along as well, Sheriff deputy, but they don't necessarily have to stay there the whole time, they can just make sure the situation is clear. And then maybe they can go on to something else.

So we really need more of that mental health crisis, a task force. And it's the same thing again, that you know, sort of like the CAHOOTS program in Eugene, Oregon, and the civil grand jury report on homelessness that came out this year call for exactly the same thing.

So that's what we need to do is really make sure that we're reaching out to people with better mental health resources. And I think that if we could, you know, you might see that you move 5% of the sheriff's budget, but remove 50% of the caseload. I think that it could actually be a win-win.
SB: Quick note: The stat about 70% of 911 calls that involve emotionally distressed persons are non violent. Yes, that is accurate. That was in our county's civil grand jury report. However, dispatchers and police that we talked to for our story about that, mentioned that those cases turned out to be nonviolent, with no mention of how the situation was handled or who responded.
Separately, I was not able to confirm that mental health, addiction and homelessness take up to 70% of the Sheriff's Office's time. But Sheriff Jim Hart has said that time is certainly significant.
Next question. Residents wanted to know what's your plan to produce more bike and walk safety infrastructure? Here's John Leopold.
JOHN LEOPOLD: Yeah, you know, when I did a series of community meetings, when I started safe routes for biking and walking were a top priority until we've we accomplished a bunch of those things: East Cliff Parkway, Arana Gulch, new sidewalks down from Soquel High [School] into the [Soquel] village. And now we're working on sort of the next level of those things.

Obviously the the biggest project is the trail that will be running alongside the, running along the rail corridor, which is now under construction will be out to Live Oak by 2025. And in five years, I think we'll have 18 miles of that trail done so that'll be a huge benefit.

In places like Soquel, we're in the final stages. It will be completed by the end of the year, a new path that will run along the creek, from the bridge at Lions Park, all the way down into the village. It's one of the things that residents have identified many years ago. And when the redevelopment agency was eliminated, it looked like we weren't gonna be able to do that. And we worked very hard to find the funds and the path is under construction at this very moment.

So we're we're, we're always looking for new projects. We have a grant in, in a collaboration with the Regional Transportation Commission to do five and a half miles of buffered bike lanes on Soquel Drive. You know that Soquel Drive is scary for bicyclists. But we want to make sure that it's a lot safer in the future.

Lastly, I led a community process looking at the Pleasure Point commercial corridor, which is, you know, think of it as Portola Drive. And one of the things people there identify for Pleasure Point was that they wanted it to be safe for biking and walking. So that plan envisions wider sidewalks, protected bike lanes, changing the parking. And it's part of the environmental review that is the Sustainable Santa Cruz County plan.
SB: Here's Manu Koenig on walk and bike safety projects.
MANU KOENIG: I really subscribe to the tactical urbanism or quick-build approach. So for example, San Jose built 10 miles of protected bike lanes in one year for one and a half million dollars. And they did it by saying OK, we don't need to hardscape this all with cement, let's just put in some rubber mats or plastic bollards or planter boxes. Let's try it out. Let's see how it works. And they also timed it with existing road resurfacing and roadwork that had to be done.

And by doing that the same work crews could be involved, the same work crews could install the new infrastructure and saved a lot of money. So that's really my approach as well, is a quick build approach.
SB: Side note: San Jose did indeed update 10.7 miles with bike lanes in the past three years. Some of those areas got protections like bollards, not all. And one of those years cost $1.5 million, according to a Mercury News story.
Next question I asked the candidates. How you will address long commute times between South and North County. John Leopold.
JOHN LEOPOLD: Well, I think that there are three different ways that you do that. One is that we're making improvements to the highway. We're adding the auxiliary lanes, we're going to have a bus on shoulder program and not too long, but that will make the bus get through the traffic quicker. And it's one of the one of the first in the state if not the first in the state.

Second is, as we look at the rail corridor, the Regional Transportation Commission has unanimously committed to putting some kind of transit on there. And we're, you know, in the final phases of this alternative analysis to look at what kind of transit and if you care about reliable travel times, transit on that corridor will make a big difference.

Lastly, the economic development strategy of the county is to build up our town centers so people can get jobs and services close to where they live, so they don't have to get on the highway to go long distances. And those combinations think can really improve the lives of many people here. And what we've seen during COVID is there's a lot of people who realize they don't have to go in to the office or they don't have to go across town to get something. And so I think that's going to shift the way our world work.
MANU KOENIG: Yeah, so I agree, commute times between South and North County are crazy. You know, my parents live in Corralitos and I've spent a lot of time a lot of time stuck in traffic around Freedom Boulevard. And we definitely have to do something about it. I think that we should start by looking at how can we run our existing Metro system more effectively. You know, I think a bus on shoulder program as soon as possible, makes a lot of sense. programming that to be, you know, our Metro to be more frequent in terms of service, more accessible in terms of color-coded lines, so it's easy to know the routes.

And you know, we have to look at things we can do in a short period of time. And, you know, as you know, and I think this question is getting at, right, the, the idea of a train is just, it's just not feasible, because, I mean, you're talking about 2035 or beyond, with the train. You're talking about, you know, passing another sales tax measure, which I you know, given the failure of Measure H for affordable housing, the failure of Measure R for Cabrillo College, both bonds which would have served a pretty good, you know, let's say 20% of our county population, a train really, according to transportation experts would only serve 2% or less of our population, around 3,000 riders a day. So there's just not enough people that you're actually going to see the passage of a sales tax to support it.

And, you know, I'd be happy to try out buses on a paved surface on the rail corridor to see if that works out. I don't think that we should, you know, make necessarily a dual facility where you're trying to basically still do the rail and trail plan but with buses. Let's make a paved surface. It's easy to try, you know, a bus or bikes or reprogram as necessary.
SB: There are a lot of variables about what rail choices that the Regional Transportation Commission would make. Leopold sits on that commission, and Koenig would sit on it if he wins Leopold's supervisor's seat.
Last question: How can the county create more jobs and better-paying jobs? We asked this question in the primary.
Leopold said that because more than 80% of businesses have nine employees or less, improving the economic development office would help small businesses.
He also mentioned helping Kaiser Permanente open more facilities in the county.
And he talked about legalizing cannabis and how it's created more jobs.
So, Manu Koenig on the other hand, talked about helping tech startups from places like Santa Cruz New Tech Meetup. And also he said he'd try to allow more mixed-use development and office space in Live Oak and Soquel through rezoning.
MUSIC
SB: OK, summarizing. One big difference is the candidates' approach to new housing.
Leopold pointed to his record, where there have been a few multifamily housing developments approved in District 1. There was one with 31 units on Portola Drive near 38th Ave., and another 57 units on Capitola Road.
The state's goal for Santa Cruz County in the next few years is to issue 514 permits for homes for low and very low income residents [by 2023]. The county has issued 85 permits as of July. So that's about 16% toward the goal. 
Leopold wrote a county law that was adopted this year that said that if a mobile home park owners wants to close parks, that owner has to find new housing for all the people that are displaced.
Koenig's strategy on housing was that he'd like to see the county allow tiny homes on wheels in places where in-law units are allowed. Similar new laws were recently adopted in Santa Clara and Los Angeles counties.
Second, he was talking about increasing the culture of performance at the planning department. And he's talking about increasing the speed of permits.
Third, he was talking about private plan check, which is having architects, electricians, plumbers sign of on projects rather than county staff. Some other counties allow this.
He also told me that he'd want to reduce permit fees to incentivize developers to create more one or two-bedroom units. And those units are generally more affordable.
[MUSIC]
SB: If you want more summaries of the policy differences in these two candidates, go to Santa Cruz Local DOT O-R-G SLASH Elections.
You'll find answers to a separate written questionnaire for these candidates. It tackles issues like homelessness, among other things.
And big announcement: We're going to have live, online candidate forums coming up. We'll have one for each city council race in the county, and this county's board of supervisors race. The county supervisors candidate forum is Thursday Oct. 8, 6-7 p.m. on Zoom. Register at santa cruz local dot O R G SLASH events.
Stay up to date on local elections. Sign up for Santa Cruz Local's free newsletter. Signup is at santacruzlocal dot O R G. Links are in our show notes.
[OUTRO MUSIC]
Santa Cruz Local's journalism free for everyone. But our work costs money to produce. This episode, for example, included reporting that spanned months.
Our work is supported by Santa Cruz Local members. Our members make recurring monthly or annual contributions, starting at $9 a month or $99 a year. Thank you to our more than 640 Santa Cruz Local members. You make our work possible.
Santa Cruz Local offers its elections-related work free as a public service. But our work costs money to produce.
Santa Cruz Local depends on memberships from people like you to make sure vital information can be available to all. Can we count on your help?
Thank you especially to our guardian level members: Debra Szeicei. Chris Neklason, Patrick Reilly, Elizabeth and David Doolin, and the Kelley Family.
Thanks to Trimpot for the music. I'm Stephen Baxter.
Thanks for listening to Santa Cruz Local.
[
MUSIC FADE OUT
]
ADVERTISEMENT: This episode was sponsored by Santa Cruz Works, your connection to our area's thriving tech and business community. With over 5,000 members, Santa Cruz Works gives you access. The largest monthly tech events. Solutions for your startups and businesses. Connections to the hottest jobs. And the latest news about local companies: their stories, and best practices. Subscribe free to the Santa Cruz Works weekly newsletter today.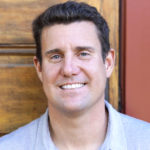 Stephen Baxter is a co-founder and editor of Santa Cruz Local. He covers Santa Cruz County government.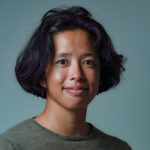 Kara Meyberg Guzman is the CEO and co-founder of Santa Cruz Local. ​Prior to Santa Cruz Local, she served as the Santa Cruz Sentinel's managing editor. She has a biology degree from Stanford University and lives in Santa Cruz.