Santa Cruz Local's Stephen Baxter and Kara Meyberg Guzman start their reporting for the upcoming Nov. 3 elections by listening to residents and watching city council meetings. We see the biggest local races as the city council races for Watsonville, Santa Cruz, Scotts Valley and Capitola and the District 1 supervisor runoff. As we kick off a county-wide listening tour, we share what we heard at our first stop: the Nueva Vista Community Resources food bank in the Lower Ocean neighborhood of Santa Cruz.
Take our voter survey here and share what you want the local candidates to talk about as they compete for your vote. We'll use your responses to devise questions for the candidates.
Transcript below.
Santa Cruz Local offers its elections-related work free as a public service. But journalism can be expensive — especially deep, time-consuming, public service journalism that relies on community listening.
Santa Cruz Local depends on memberships from people like you to make sure vital information can be available to all. Can we count on your help?
TRANSCRIPT
STEPHEN BAXTER: I'm Stephen Baxter.
KARA MEYBERG GUZMAN: And I'm Kara Meyberg Guzman.
SB: This is Santa Cruz Local.
What a wild last few weeks. We've been reporting on racial justice issues, COVID-19 and our local government meetings. Those stories have appeared on our website at SantaCruzLocal.org.
But in this episode, we're going to kick off a series we're doing about the Nov. 3 election. November may seem like a long way off. But we want to understand what the voters want from local candidates. We're also expanding our reporting into three new cities in Santa Cruz County.
KMG: As you know, we've been at every Santa Cruz City Council and county supervisors meeting in the last several months. But we want to get to know Scotts Valley, Watsonville and Capitola city councils better. So last month, we started reporting on those three city councils.
We see the biggest local races coming up in November as the city councils races in Scotts Valley, Watsonville, Capitola and Santa Cruz, and the District 1 supervisor runoff.
SB: To better understand what voters want in those areas, last week we started a listening tour. We ask everyone the same question: What do you want local candidates to talk about as they compete for your vote?
It's the same approach we took in the March primary. But this time with a twist. We also ask what's changed for people. How has COVID-19 affected you? What help or services do people you know need right now? And what do you want from your local government?
KMG: We will go to places where people already gather, like food banks and houses of worship. Obviously we're in a time of social distancing, so we'll have to get creative. We have some ZOOM sessions planned too.
And we have an online survey. We'll tell you about that at the end.
KMG: Another big part of our elections listening is our community advisory board. This board will help connect us to people and communities that aren't heard from enough in local media.
Communities like Spanish speakers, the homeless and working families. We put out an application last month and we received almost 50 responses.
And thank you so much, if you were one of them. We're making calls out to people right now. And we'll announce that board this month.
[MUSIC]
[AMBI OF NUEVA VISTA RESOURCE CENTER RUNS UNDER. OSCAR RIOS ASKS IN SPANISH FOR AN INTERVIEW.]
KMG: I'm at the food bank at the Nueva Vista resource center. It's in the Lower Ocean neighborhood of Santa Cruz. I'm here with Oscar Rios, our Spanish translator.
We're sitting in chairs in the driveway. We're 6 feet apart and have masks on.
As people come in, we stop them and ask them for a short interview.
OSCAR RIOS: ¿Cómo te ha afectado?

MARTHA CRUZ: Ay, yo ni quisiera de acordarme.

OSCAR RIOS: I don't even want to remember how. I asked her how it has affected you. She said I don't even, I don't even want to remember.
KMG: Martha Cruz lives not far from the food bank. She used to clean hotel rooms. She lost her work during the COVID shutdowns. In the past, she's says she's sent money to her grandkids in Mexico. But now she can't.
I asked her what do you want local candidates to talk about as they compete for your vote in November.
OSCAR RIOS TRANSLATING FOR MARTHA CRUZ: One of the things is that the economy get better. That there would be more work. Because if there's no work, there's no money.

It doesn't matter what it is. Just more work. But you know, I don't know how to write and read. But I work. But she knows how to work.

But I'm a hard worker. I can work 10 hours, 12 hours. I don't want nothing. I just want work.

KMG: Martha lives with her son. They pay $2,800 a month for a two-bedroom apartment. She used to contribute, but not since she was forced to stop work.
OSCAR RIOS TRANSLATING FOR MARTHA CRUZ: I'm living with the charity of my son. I don't pay rent. My son is really keeping me alive in a sense.
KMG: Many of the people I talked to were women, 50 and older, who clean homes. The other big group were men who are landscapers. Most of them had attended the food bank even before COVID hit.
Thirteen of the 13 people I talked to said that rent was their top concern. Many said that they were thankful that they had payment plans with their landlord. But they worried about when that ends. They still won't have any money then.
OSCAR RIOS TRANSLATING MIGUEL ZAVALA: About the rents. That's a problem. When you talk with neighbors, when you go out there walking and speak to all the people in the streets, that's what we talk about.
KMG: That's Miguel Zavala. He's a truck driver. He's also a football coach at a local middle school.He lives in downtown Santa Cruz. I asked Miguel what he'd like local government to do about high rents.
OSCAR RIOS TRANSLATING MIGUEL ZAVALA: One of them, to resolve the problem,is to build more affordable housing. Here in Santa Cruz, my understanding is that they cannot build nothing here. So I think that's a problem. They should use lots to construct. There should be low income housing. Not only here but in Watsonville, all around, you know, the area. We need construction of housing.
KMG: We'll take what we heard from lower ocean and elsewhere and we'll press the local candidates on what we hear from the people.
We want to hear your priorities too. Please take our online survey, at santacruzlocal.org/votersurvey.
[MUSIC]
SB: Make sure you sign up for our free email newsletter. Especially if you live in Capitola Scotts Valley or Watsonville. Our coverage just expanded to those cities, so tell your friends. Email newsletter signup is at santacruzlocal dot org.
Thank you to our guardian level members: Chris Neklason, Patrick Reilly, Elizabeth and David Doolin, the Kelley Family and the Baxter family.
Special thanks to our members who upgraded to our defender and guardian levels: Claire Darling, James Weller, Peter Beckmann, Elena Cohen and Steve Ritz, Katie Van Sluys and Judith H. Carey.
We are so proud to have your support.
Thank you to Community Bridges and Nueva Vista Community Resources for help with this episode.
Thanks to Trimpot for the theme music.
I'm Stephen Baxter.
KMG: And I'm Kara Meyberg Guzman.
SB: Thank you for listening to Santa Cruz Local.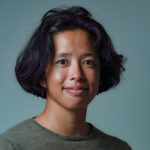 Kara Meyberg Guzman is the CEO and co-founder of Santa Cruz Local. ​Prior to Santa Cruz Local, she served as the Santa Cruz Sentinel's managing editor. She has a biology degree from Stanford University and lives in Santa Cruz.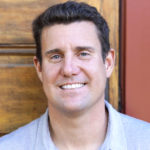 Stephen Baxter is a co-founder and editor of Santa Cruz Local. He covers Santa Cruz County government.