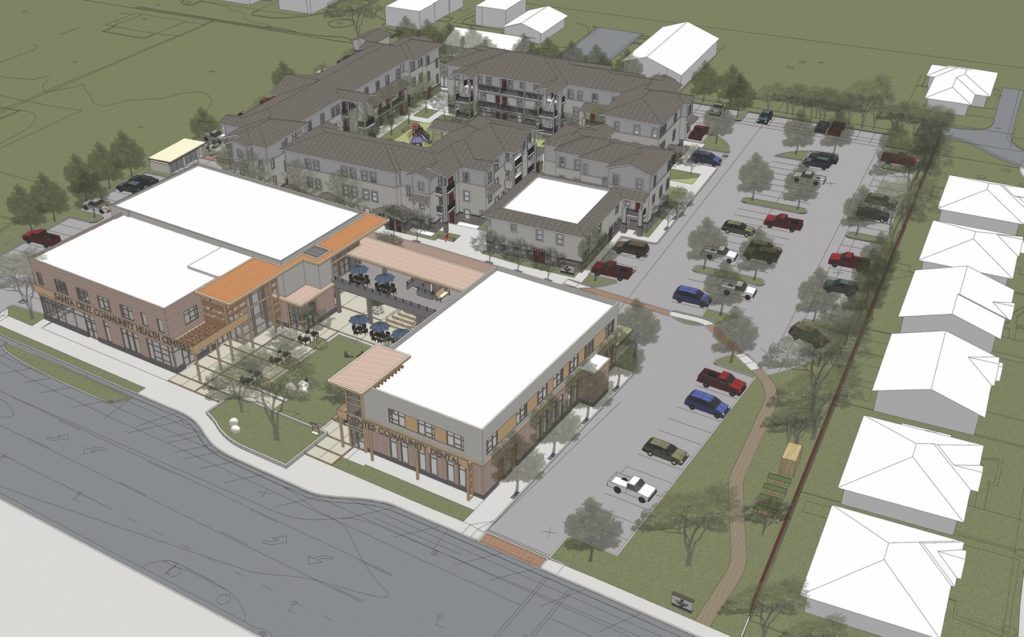 SANTA CRUZ >> County supervisors on Tuesday approved a 57-unit affordable housing project and allowed for new community health and dental clinics at 1500 Capitola Road in Live Oak.
The project stands out because only 83 units of low-income and very-low-income housing have been permitted in unincorporated Santa Cruz County from 2015 through 2018, according to the state's Housing and Community Development Department.
The project is on 3.6 acres owned by the county's former redevelopment agency. The board approved a roughly $3.5 million land sale to nonprofit developer MidPen Housing and approved the construction of two clinics: a Dientes Community Dental Care and a Santa Cruz Community Health Center. The county also agreed to pay $5 million of the development costs from its Low- and Moderate-Income Asset Fund for this 100% affordable housing project.
The project is mainly on a vacant lot that has oak trees and bird habitat. Live Oak Supermarket and a laundromat near the corner of 17th Avenue and Capitola Road are not touched by project.
The clinics are expected to be two stories and will include a pharmacy and optometry office, project leaders said. The apartment complex will include four three-story buildings.
Sandra Hernandez was one of several parents from Live Oak Elementary School who spoke in favor of the project at Tuesday's meeting. She said she often takes her children to the Santa Cruz Community Health Center on East Cliff Drive. This clinic would be closer.
The project also includes 192 parking spaces between the new buildings and a row of homes on Leila Court. Some residents of Leila Court said Tuesday that the project would mean more traffic and noise from a potential new bus stop on Capitola Road.
---
---
"My commitment to social justice means that I support this project," said Leila Court resident Allan Fisher. "But there are negative effects on our quality of life." Fisher and others said they wanted a wall between the homes the parking lot. Others expressed concern about a lack of parking in the neighborhood.
Supervisor John Leopold said he worked with neighbors and developers on the project for several years. Leopold said a concrete fence would be added between the project and Leila Court. He also directed the buildings to be constructed with energy efficiencies if there is funding and it fits the construction timeline.
The council approved the project and the additions unanimously.
EMERGENCY LAW ADOPTED TO LIMIT EVICTIONS
Santa Cruz County Supervisors voted Tuesday to speed up a new state law that makes it illegal for landlords to kick out tenants without cause.
A new county law, effective immediately, provides for renter protections in the new state law AB1482. That law says that landlords must have valid reasons to remove tenants, such as substantial renovations of the property, the landlord or their family is moving in, or tenants have broken a lease.
Because the new state law starts Jan. 1, landlords can give tenants notices to leave then increase rent for new tenants before Dec. 31. To close that loophole, the supervisors applied the eviction rules of AB1482 to people in unincorporated Santa Cruz County through Dec. 31. It also applies to people who have already received 60-day notices to leave in unincorporated areas.
The Santa Cruz City Council adopted a similar emergency law last week. The Capitola City Council is expected to consider a similar law at its meeting Wednesday.
Gretchen Regenhardt, regional director of California Rural Legal Assistance, said after Tuesday's meeting that the new county law would help residents at an Aptos apartment building who were recently given notices to leave without cause.
POTENTIAL FEE ON SINGLE-USE DISPOSABLE CUPS
County supervisors plan to decide Nov. 19 whether restaurant customers should be charged up to 25 cents for disposable cups in unincorporated county areas.
A potential new fee on disposable cups is intended to reduce waste and encourage people to use reusable cups. It's modeled after recent plastic bag bans, county staff said.
It's not yet clear if the businesses — such as coffee shops, fast food restaurants and taquerias — would keep the money from the cup fees. If the money were to go to the county, it would require county voter approval.
The question could be on the March 2020 ballot to take effect in July 2020. The fee could raise up to $1.2 million, county staff said.
Other cities such as Watsonville recently required businesses to charge 10 cents per disposable cup. The city of Berkeley also has a new law for 25 cents per cup. Both laws start in July 2020.
Santa Cruz County Board Chairman Ryan Coonerty said Tuesday that he wanted county staff to ask small businesses about potential impacts from the new law. Supervisor Greg Caput said he wanted information on how many single-use cups are now in the county's waste stream.
Further discussion is expected at the supervisors' Nov. 19 meeting.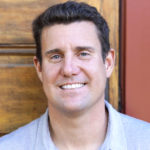 Stephen Baxter is a co-founder and editor of Santa Cruz Local. He covers Santa Cruz County government.