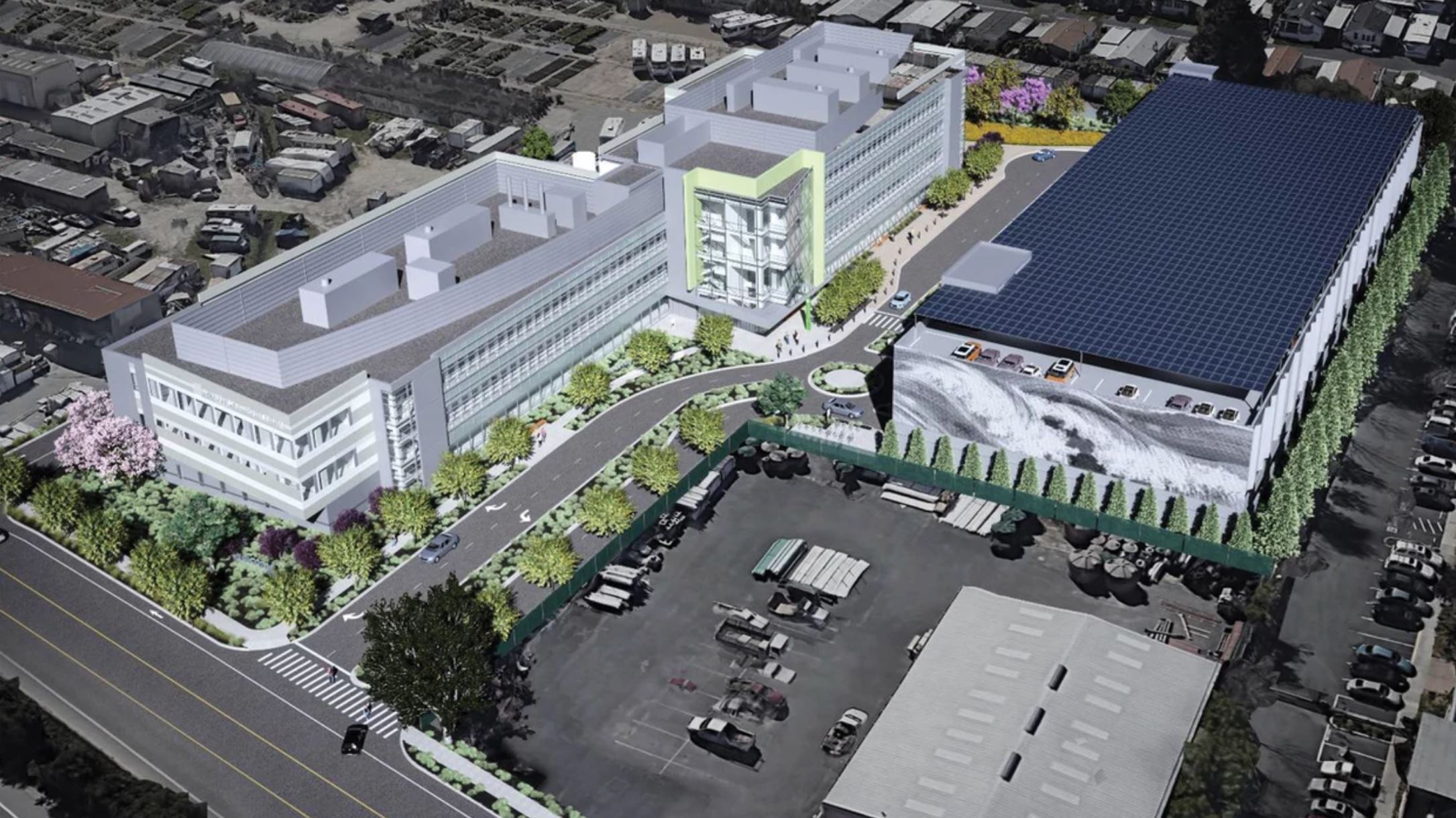 A four-story Kaiser Permanente medical complex has been proposed for 5940 Soquel Ave. in Live Oak. (Pacific Medical Buildings LLC)
SANTA CRUZ >> Santa Cruz County supervisors on Tuesday are expected to approve an agreement with insurer and health care provider Kaiser Permanente to try to ensure medical care for more people with low incomes.
The proposed agreement requires Kaiser to dedicate 2% of revenue from its Santa Cruz County patients towards "charity care" and community benefits. Charity care is essentially health services provided to those unable to pay due to income level, according to a county staff report.
County leaders said they have been negotiating an agreement with Kaiser since December 2019. "We've really made a concerted effort over the last 16 months to get this done," Santa Cruz County Supervisor Manu Koenig wrote in an email. "It's the first such agreement that any county has with Kaiser."
State law requires hospitals to offer essentially free or discounted care to uninsured patients who earn up to 400% of the federal poverty level. Federal law requires nonprofit hospitals to provide some charity care or other community benefits. However, some hospitals are failing to offer legally-mandated financial aid to eligible patients, California Attorney General Rob Bonta wrote in a statement in June.
Kaiser Permanente opened its first medical facilities in Santa Cruz County in 2017. It now offers care in Scotts Valley, Santa Cruz and Watsonville.
Tuesday, county supervisors are expected to consider a proposed agreement between the county and Kaiser where Kaiser money toward charity care and community benefits can be spent on:
Unpaid care for non-Kaiser patients.
Grants to health nonprofits that address the county's health needs.
Care for uninsured low-income patients.

Watsonville Community Hospital serves Kaiser patients in Santa Cruz County, and some Kaiser doctors care for uninsured low-income patients at the facility, said Mónica Morales, director of the Santa Cruz County Health Services Agency.

Recruitment of Kaiser physicians who will accept Medi-Cal and other low income patients.

Counties across the state have struggled to recruit and retain doctors who accept Medi-Cal, Morales said. Medi-Cal typically reimburses doctors for care at far lower rates than commercial insurance providers. The agreement also "incentivizes Kaiser to provide care to Medi-Cal patients," she said.
Santa Cruz County is unusual in the state for how closely it tracks what hospitals are spending on charity care and community services, Morales said. The county first negotiated agreements with Dominican Hospital and Watsonville Community Hospital in 1973.
In 2024, Kaiser Permanente is expected to start accepting a limited number of Medi-Cal patients in Santa Cruz County. The California Department of Healthcare Services reached an agreement with Kaiser to expand its Medi-Cal services in 2022.
Proposed county contract
The agreement would take effect retroactively for 2022. For that year, Kaiser could count payments and services provided to Watsonville Community Hospital toward its $4.5 million mandated contribution. Those payments include a $3 million grant to Pajaro Valley Healthcare District to buy the hospital out of bankruptcy.
The county has similar charity care agreements with Watsonville Community Hospital, Dominican Hospital and Sutter Maternity & Surgery Center. Those agreements are scheduled to be renegotiated by June.
Watsonville, Dominican and Sutter must dedicate 5.5% of their revenue to providing charity care for low-income patients.

Alternatively, they can dedicate 7% of revenue to charity care and unpaid bills from patients ineligible for charity care.

Grants and services to community health nonprofits also count towards the hospitals' required contributions.

In 2020, Sutter was required to spend $2 million, Watsonville Community Hospital was required to spend $1.9 million and Dominican Hospital was required to pay $7 million. Dominican Hospital spent an additional $3.5 million on emergency room costs for uninsured low-income patients.
The percentage of revenue Kaiser must contribute is lower because it does not operate a full hospital, Morales said.
Planned Live Oak facility
Separate from the proposed medical care agreement, Kaiser leaders continue to refine plans for a 160,000-square-foot medical building at 5940 Soquel Ave. in Live Oak.
Proposed in 2021, the four-story facility would include 24-hour urgent care, physical therapy, chemotherapy, optometry and a pharmacy.
San Diego-based developer Pacific Medical Buildings LLC held community meetings about the development in 2022 and will hold additional meetings after environmental documents have been finalized, Pacific Medical Buildings Vice President of Development Ben Rosenfield wrote in an email. The meetings have not yet been scheduled, he wrote.
The county Planning Commission will review the development after environmental documents have been finalized. A date for the Planning Commission's hearing hasn't been set, wrote Stephanie Hansen, assistant director of the county planning department, in an email.
After the Planning Commission makes a recommendation, county supervisors will review the project for final approval.
Read more
Learn about membership
Santa Cruz Local's news is free. We believe that high-quality local news is crucial to democracy. We depend on locals like you to make a meaningful contribution so everyone can access our news.
Learn about membership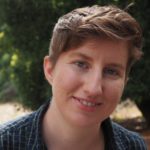 Jesse Kathan is an environmental journalist and a graduate of UC Santa Cruz's science communications program. Kathan has contributed to the Mercury News, Monterey County Weekly and KSQD-FM.