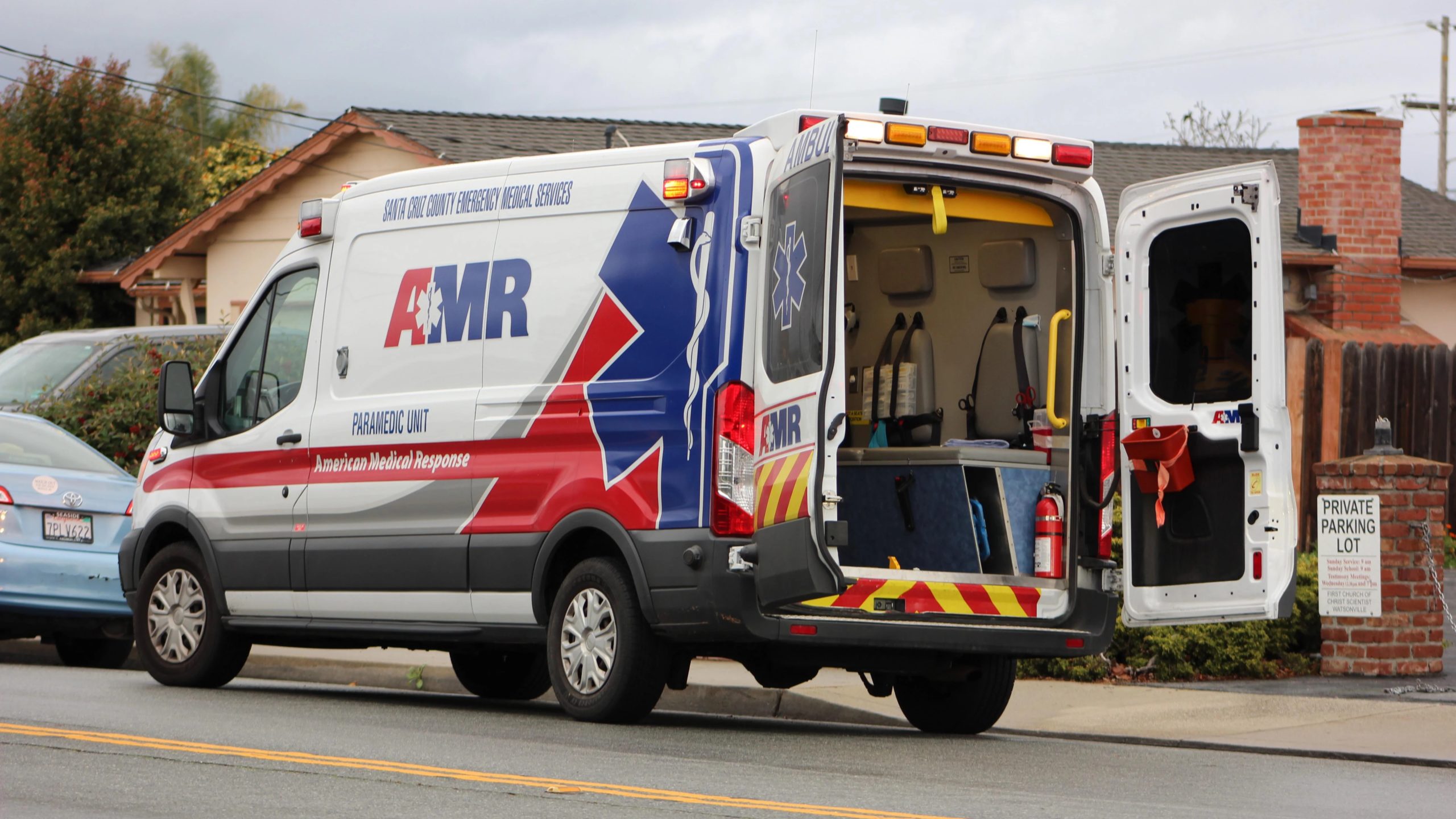 During some non-life threatening calls for service, paramedics in Santa Cruz County have started to offer online services to Medicare patients. (American Medical Response)
SANTA CRUZ COUNTY>> Many people who call 911 for medical help take an expensive ambulance ride to an emergency room, or they end up refusing medical help altogether. In mid-March, paramedics in American Medical Response ambulances started to offer Santa Cruz County Medicare patients a third option — immediate virtual access to a doctor for non-life threatening problems.
Now, when paramedics in an ambulance respond to a non-emergency medical complaint from a patient enrolled in Medicare, they can offer an immediate telehealth appointment on a tablet computer. Doctors are available 24 hours from the national medical group Envision Healthcare. The physicians can diagnose many issues remotely and can order prescriptions, said Alex Aste, quality care coordinator of American Medical Response Santa Cruz.
Aste said the program will give more options for patients who call 911 for non-life-threatening medical issues. Non-life threatening medical problems could include a rash or a prescription refill, Aste said.
"The trend in the past few years has been that [emergency medical services] have been the access to health care for a lot of people," Aste said. "Rather than just fighting it, we have realized that we're here to help people. And even though it's not necessarily what we consider an emergency, we still have to be here for our community," Aste said.
The new program aims to help Medicare enrollees address pressing medical needs without the cost or inconvenience of a trip to the emergency room. It's called Emergency Triage, Treat, and Transport, part of a five year pilot program administered by the U.S. Department of Health and Human Services. 
The pilot program later is expected to allow ambulances to transport Medicare patients to a primary care clinic, urgent care center or community mental health clinic. American Medical Response leaders are still determining exactly how those transfers will work, Aste said.
Since the program's start on March 17, "We've already had three successful visits where we resolved the patient's complaint and we saved them thousands of dollars," Aste said. The cost of the telehealth visit is entirely covered by Medicare, he said.
Busy hospitals
The program also aims to reduce crowding in Santa Cruz County hospitals. 
Since the beginning of the coronavirus pandemic in 2020, local hospitals have often faced an overload of patients, said Dr. Greg Whitley, chief medical officer of Dominican Hospital. National shortages of nursing staff have worsened the problem, he said.
"It's been very difficult in terms of very large volumes of patients in the emergency department, which leads to long wait times," Whitley said. "There are a number of patients who come in, who probably could have gotten care somewhere that's maybe less expensive than the emergency department."
Telehealth, or contacting a doctor by phone or computer, is "a great option for some patients," Whitley said. He added that some symptoms, like chest pain, require an immediate trip to the hospital. 
Whitley advised patients with severe medical problems to call 911 and follow instructions from a dispatcher.
Santa Cruz Local's news is free. We believe that high-quality local news is crucial to democracy. We depend on locals like you to make a meaningful contribution so everyone can access our news. Learn about membership.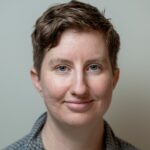 Jesse Kathan is a staff reporter for Santa Cruz Local through the California Local News Fellowship. Kathan holds a master's degree in science communications from UC Santa Cruz.