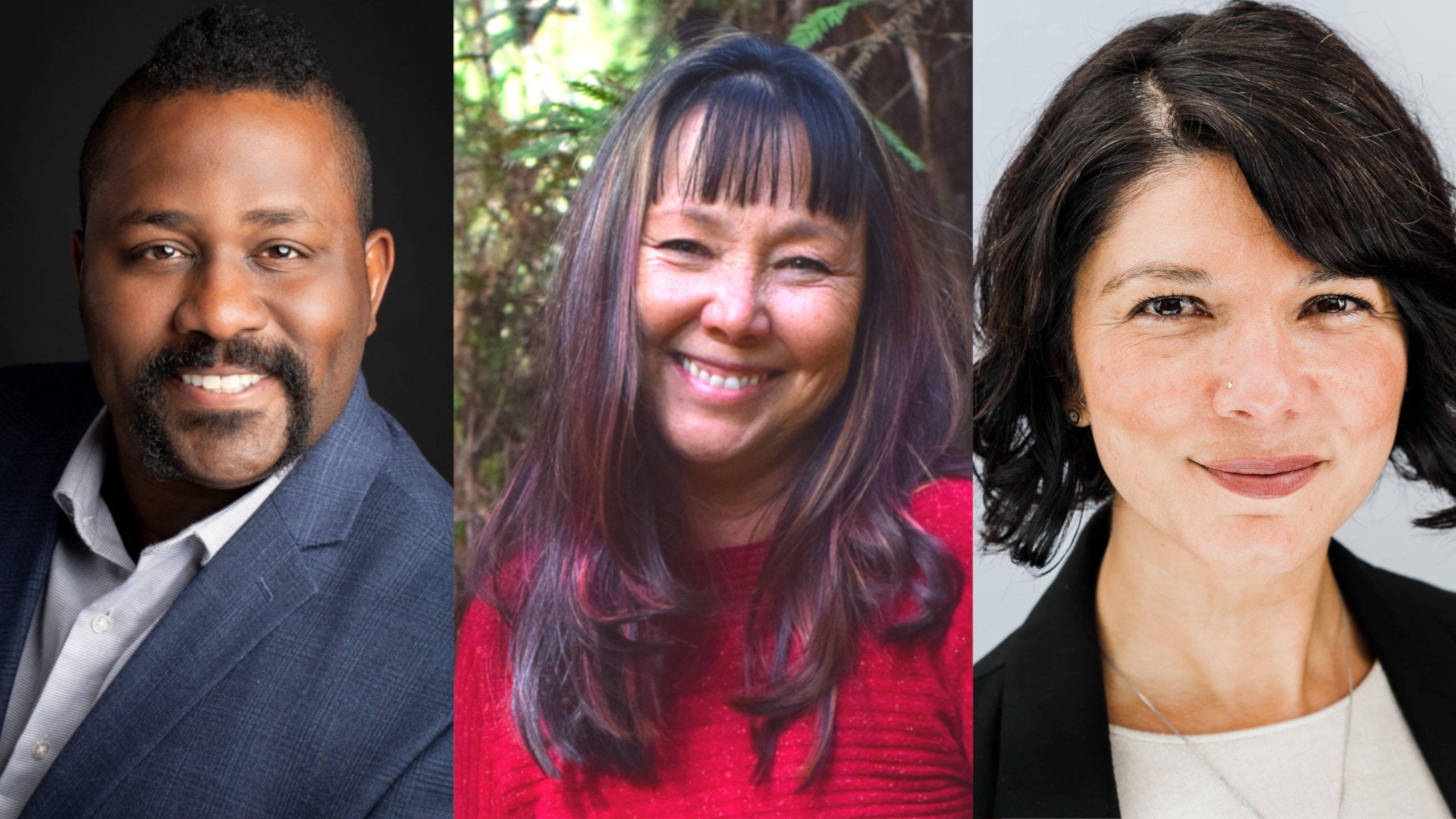 From left, Justin Cummings, Ami Chen Mills and Shebreh Kalantari-Johnson were candidates for District 3 Santa Cruz County supervisor in the June 7 election. (Photos by Devi Pride, Andrew Rogers and J. Guevara)
Last county update: 7/7/2022 3:45:00 PM
Supervisor, 3rd District (Vote for 1)
Candidate
Total
JUSTIN CUMMINGS
5823 (39.75%)
SHEBREH KALANTARI-JOHNSON
6308 (43.06%)
AMI CHEN MILLS
2436 (16.63%)

SANTA CRUZ >> On the Nov. 8 ballot, Santa Cruz City Council members Shebreh Kalantari-Johnson and Justin Cummings will appear in a runoff for District 3 Santa Cruz County supervisor, according to official primary election results released July 5.
The District 3 supervisor June 7 primary had three candidates vying for one seat. Since no candidate received more than 50% of the vote, the top two candidates will face off in the Nov. 8 election.
This race is decided by voters on the North Coast and most of the City of Santa Cruz. Santa Cruz Local interviewed and surveyed more than 100 District 3 residents about what issues they want the candidates to address.
Residents wanted candidates to:
Develop affordable housing.

Expand rent assistance programs.

Address homelessness.

Attract employers and create higher-paying jobs.

Repair roads, expand law enforcement and improve cellphone service on the North Coast.

Prioritize bike and walk projects and improve public transit.
Here is where the candidates stand on the issues, based on our interviews.
Shebreh Kalantari-Johnson
Kalantari-Johnson wants to build housing throughout Santa Cruz County and reform the county's planning department.

Kalantari-Johnson wants to push state leaders to deliver COVID-19 related rent assistance money faster.

Kalantari-Johnson supports the

county's three-year plan to address homelessness

. She wants to create safe sleeping sites throughout the county.

Kalantari-Johnson wants to look at ways to reduce the cost of living, including subsidized child care, after-school programs and accessible public transit.

Kalantari-Johnson said she would support a new cellular tower in Bonny Doon and would seek state and federal money to repair roads on the North Coast.

Kalantari-Johnson said she wants mass transit on the Santa Cruz Branch Rail Line and wants to invest in the Santa Cruz Metro bus system.
Justin Cummings
Cummings wants to increase the inclusionary rate for unincorporated Santa Cruz County from 15% to 20%. An inclusionary rate sets the number of affordable housing units that developers are required to build. An inclusionary rate of 20% means that in a new housing complex, 20% of the units must be offered at affordable rents or prices to people with lower incomes.

Cummings also wants to push state leaders to deliver COVID-19 rent assistance money faster.

Cummings said he would aggressively seek state and federal funds for permanent supportive housing.

Cummings said he wants to ensure that County of Santa Cruz employees have competitive wages.

Cummings said he would pursue money to expand broadband internet service in District 3 and repair North Coast roads.

Cummings wants to create more separated bike lanes. He also wants to identify federal money to advance electric rail transit in Santa Cruz County.
Ami Chen Mills
Chen Mills wants to work with nonprofit developers to build affordable housing on county land. 

Chen Mills wants to create a rent assistance voucher program run by the county. She wants to find state and federal money for it.

Chen Mills supports an expansion of managed homeless camps, like the one at the armory in DeLaveaga Park.

Chen Mills said she supports an expansion of the local tourism industry related to agriculture and ecological farm tours.

Chen Mills supports an expansion of

MERT, the mobile emergency response team that sends vans to people experiencing mental health crises.

The team can respond independently of the Sheriff's Office.

Chen Mills said she would work to help the Santa Cruz Metro bus system hire drivers and make the service more user friendly.
Santa Cruz Local's news is free. We believe that high-quality local news is crucial to democracy. We depend on locals like you to make a meaningful contribution so everyone can access our news. Learn about membership.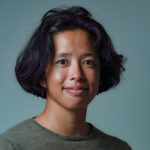 Kara Meyberg Guzman is the CEO and co-founder of Santa Cruz Local. ​Prior to Santa Cruz Local, she served as the Santa Cruz Sentinel's managing editor. She has a biology degree from Stanford University and lives in Santa Cruz.