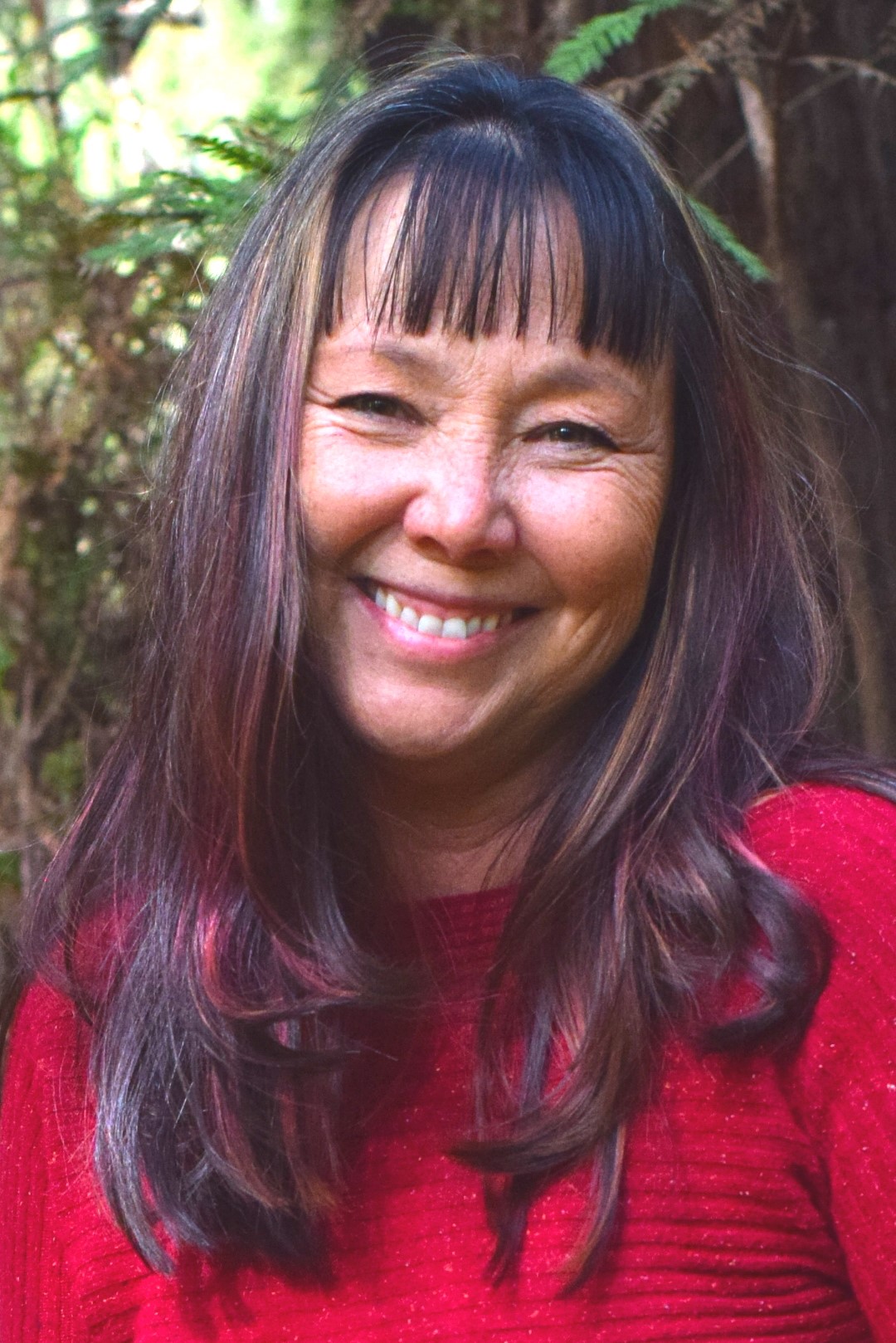 Ami Chen Mills (Photo by Andrew Rogers)
Meet Ami Chen Mills
Age: 53.
Residence: Upper Westside of Santa Cruz.
Occupation:  Chen Mills runs Ami Chen Coaching & Education, a coaching and training company. Her company works with schools, local governments and families.
Local government experience: Chen Mills served on the City of Santa Cruz's Community Advisory Committee on Homelessness in 2019 and 2020. It's known as the "CACH."

Until 2012, Ami was the executive director and co-founder of the Center for Sustainable Change. It was a national nonprofit network. It aimed to increase civic participation and create change in communities.

In the 1990s and 2000s, Chen Mills worked for the Santa Clara County Department of Alcohol and Drug Services. She led trainings for the public and county staff.
AMI CHEN MILLS: So we have affordable housing needs within our homeless population that are somewhat different from people who are like working, have their families together. We have all these different levels of need. And so we need to be looking at county land parcels in terms of where we could possibly build low-income housing. My preference is to work with nonprofit housing developers. And I'd be working with Housing Santa Cruz County, I imagine. And I actually have a whole parcel list that someone gave me.

And I think what we have to do is spread these out throughout the county, not just District 3. So we have to look at where the land is in District 3. And then once you have county land that you can build on, you have to get your maximum return on that land. Right?

So if we actually work with a for-profit developer, that means we need to make sure we have a solid covenant for low-income housing, or affordable housing. And that's something that I would not be interested in working with for-profit developers who we can't get really solid agreements from.

So we really need to look at things that can be quick, I think, and where we can be ready to go.
Ami Chen Mills wants to create a rent assistance voucher program run by the county. She wants to find state and federal money for it.
Chen Mills supports an expansion of managed homeless camps, like the one at the armory in DeLaveaga Park.
Chen Mills said she would not support any policies that criminalize people for being homeless.
The development of affordable housing is key to addressing a root cause of homelessness, Chen Mills said.
Chen Mills wants to expand the Telecare program for mental health crisis management. She supports the use of county land for development of a locked crisis management facility.
Chen Mills said she supports an expansion of local tourism industry related to agriculture and ecological farm tours.
AMI CHEN MILLS: And so what I'm understanding is the best thing is to look at other communities that have done very well, offering incentives for businesses to come and set up shop, that are about our size with about our budget, and then sort of model our practices after theirs.

But I would like to be very careful from a climate perspective and ecology perspective, and making sure that these businesses fit, you know, what we want to do with our community and even sort of become a role model.
Chen Mills said she generally supports union efforts, such as those at local Starbucks cafes. "When you have more unions, you have higher wages," Chen Mills said.
Chen Mills said she would weigh in with cellphone tower providers and meet with District 3 Supervisor Ryan Coonerty to learn about current efforts. She would also look into whether the County of Santa Cruz could offer training and subsidies for ham service operators.
Chen Mills supports an expansion of MERT, the mobile emergency response team that sends vans to people experiencing mental health crises. The team can respond independently of the Sheriff's Office.
On road repairs, Chen Mills said she needs to meet with current supervisors and county staff to understand the budget and what's possible.
Chen Mills said she would work to help the Santa Cruz Metro bus system hire drivers and make the service more user friendly.
Chen Mills said she supports the Coastal Rail Trail project. She and the other candidates said their position was No on Measure D. That's the Greenway initiative on the June 7 ballot.
Editor's note: This page has been updated to correct the year Ami Chen Mills left the executive director role at the Center for Sustainable Change.