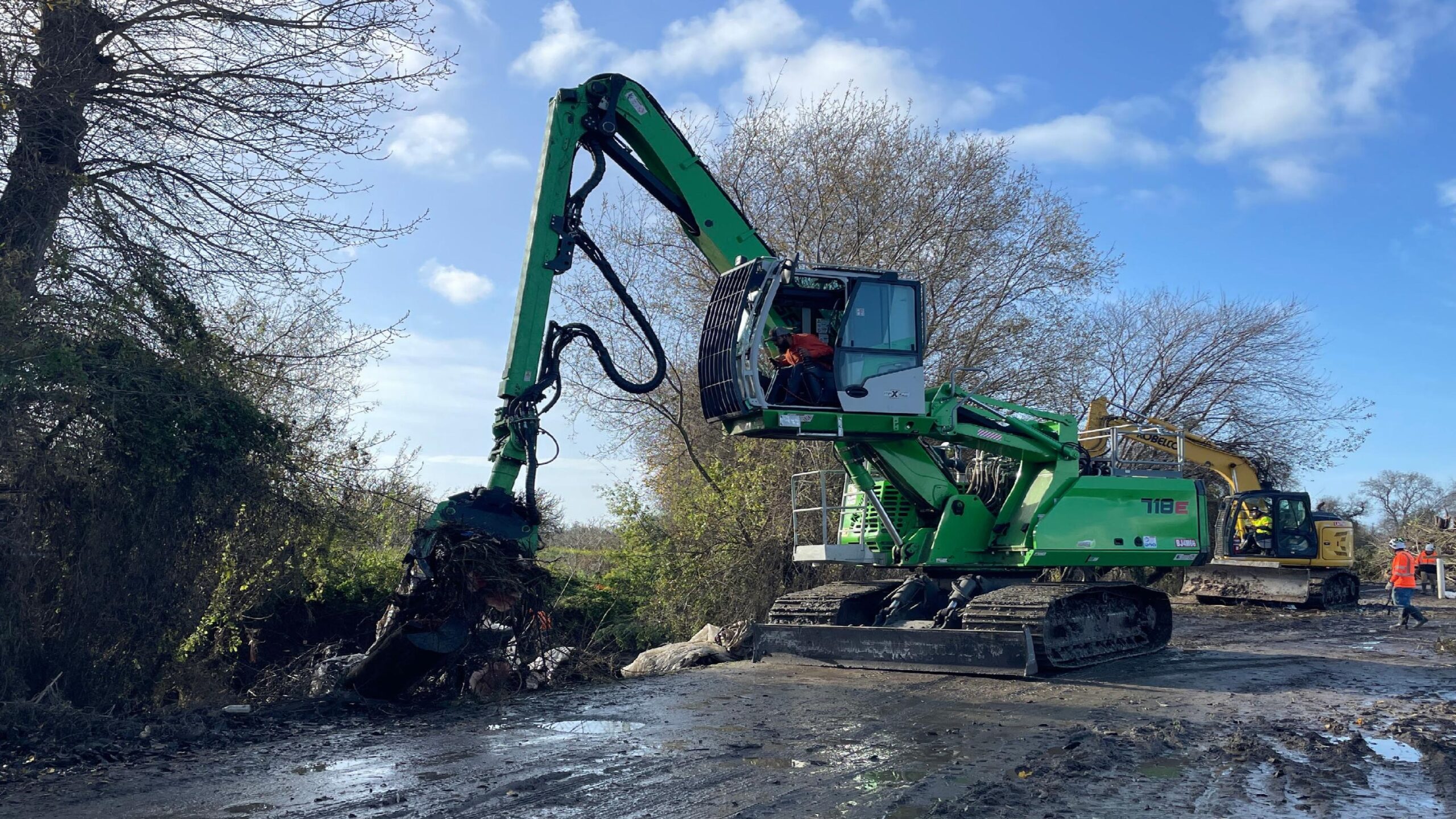 Streambed maintenance has been done on several tributaries of the Pajaro River. (County of Santa Cruz) 
SANTA CRUZ >> The Santa Cruz County Supervisors on Tuesday received updates on winter flood risks, new stipends for county commissioners and a new plan to try to improve cooperation during emergencies.
Jump to a section:
Winter flood risks
The Pajaro River levee has been repaired and strengthened in several areas, and log clearing and other flood-prevention work has been done on Corralitos, Coward and Green Valley creeks in recent weeks, county leaders said Tuesday. But authorities said that doesn't mean winter flood worries are over.
"The rest of the levee system is the same old levee system we've had since the '40s, which is undersized and structurally weak," said Mark Strudley, executive director of the Pajaro Regional Flood Management Agency. A large portion of Corralitos and Salsipuedes creeks are not protected by levees, he said.
During a Santa Cruz County Supervisors meeting Tuesday, Strudley said residents in areas that flooded earlier this year should "hope for the best and prepare for the worst."
Workers have cleared logs from Corralitos and Green Valley creeks and dredged a portion of Coward Creek outside Watsonville to try to stem potential floods, according to a county staff report.

The Army Corps of Engineers is overseeing

repairs to three sites on the Pajaro River levee

damaged by storms earlier this year. Repairs are completed to a site where the river broke through the levee, Strudley said. 

Repairs to eroded areas under the Highway 1 bridge and near the Pajaro River mouth are expected to finish by the end of November, he said. The repaired portions of the levee are expected to be stronger than they were before, Strudley said. 
A larger effort, the Pajaro River Flood Risk Management Project, is expected to start construction next year. The project aims to strengthen the Pajaro River levee and construct new levees along Corralitos and Salsipuedes creeks — both Pajaro River tributaries. A construction contract with the Army Corps is expected to be finalized by Nov. 6, Strudley said. "This is a huge, huge milestone," he said.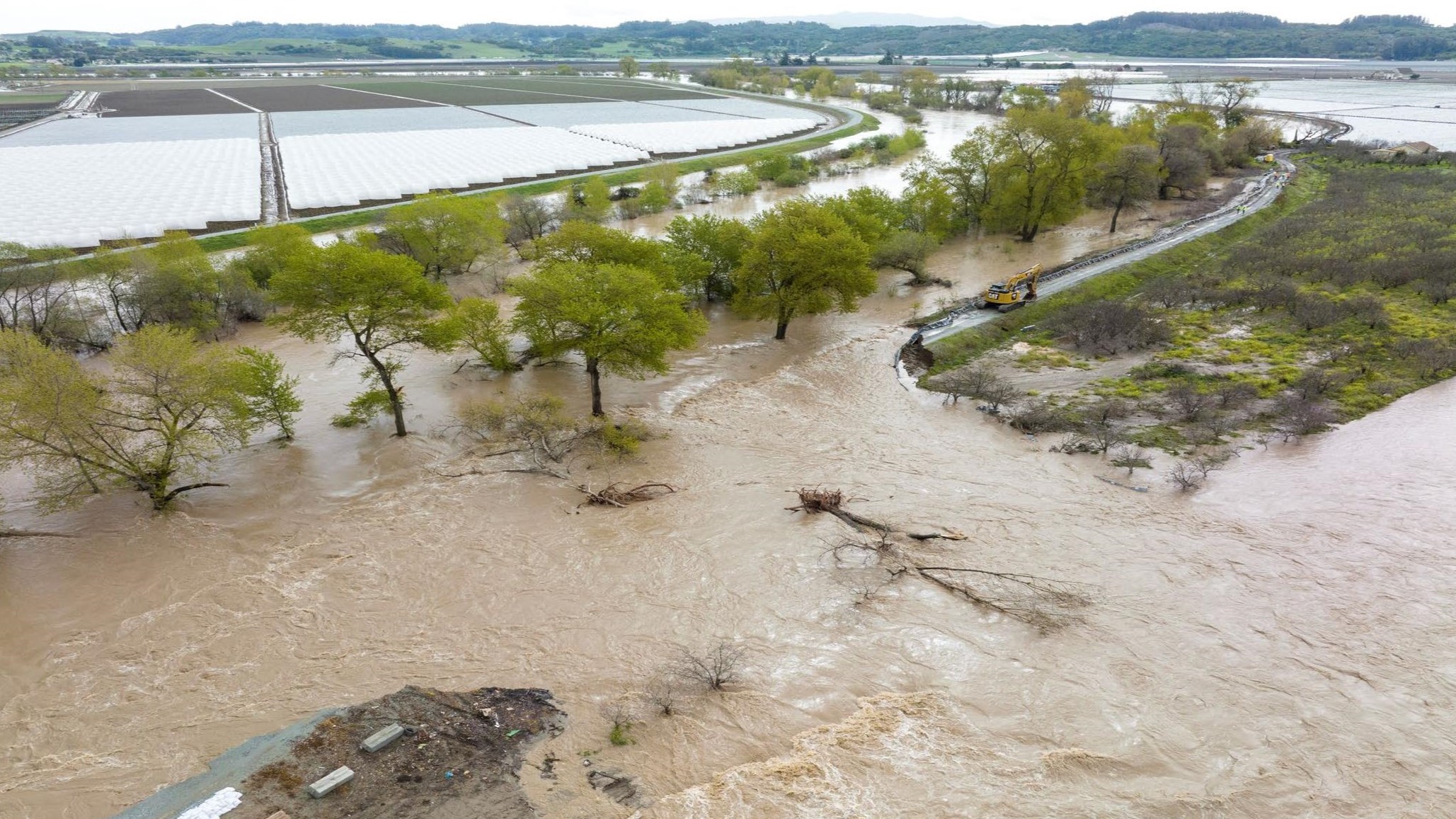 Repair work is complete where the Pajaro River levee breached in March. (County of Santa Cruz)
A bill signed Oct. 13 by Gov. Gavin Newsom exempted the flood risk management project from some state and local environmental permits and "will smooth the way" for construction to begin in 2024, Strudley said. 
The agency is "taking every effort we can to bolster the system" until new levees are constructed, he said. "But we are still living with a heightened level of risk."
In North County, crews have been clearing ditches and culverts in anticipation of storms, said Steve Wiesner, assistant director of public works for the county. The county has 230 feet of portable flood barriers, according to a staff report.
If another major atmospheric river hits, "we're fully aware that we'll be in another flood fight, and we're up to the task," Wiesner said.
Residents who want to alert the county to a blocked stream or other potential storm risk can contact the county Department of Public Works:
Wiesner and Strudley said residents should prepare by:
Assembling a "go bag" with necessities in case of evacuation.

Making evacuation plans for their family and pets.

Staying aware of any evacuation warnings.
Sandbags are available at fire stations around the county, Wiesner said. 
The board did not vote on anything related to the presentation.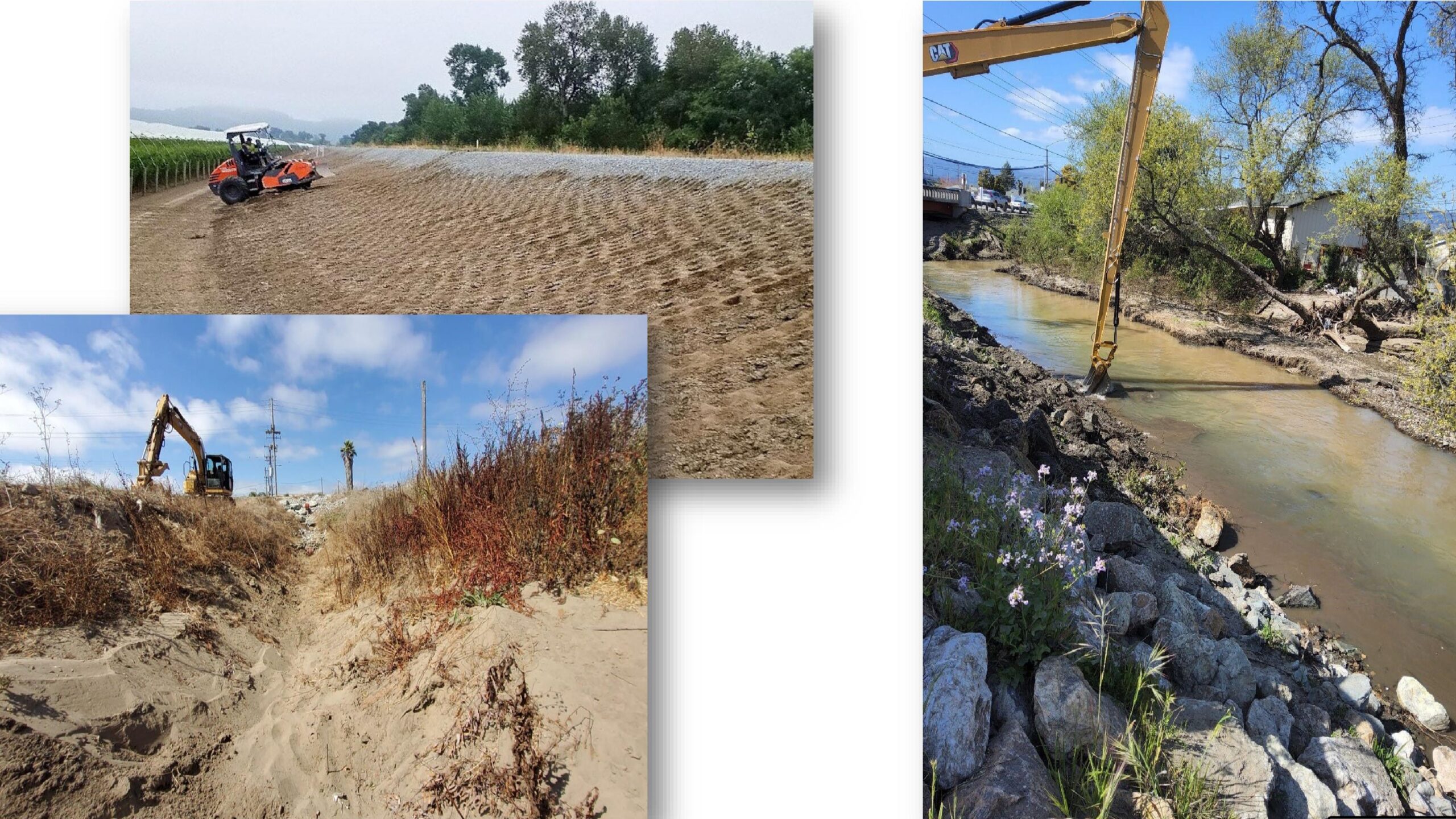 Repairs and soil compaction have taken place on the Pajaro River between Murphy Road in Monterey County and the river mouth, county leaders said. (County of Santa Cruz)
Diversifying Santa Cruz County commissions
The county supervisors on Tuesday approved a $75-per-meeting stipend for members of county advisory boards and commissions. The move is part of an effort to diversify representation on the committees.
A 2021 report from nonprofit Community Ventures found that members of advisory boards were disproportionately white and higher-income. Renters, people with disabilities, youth and South County residents were under-represented. 
The A Santa Cruz County Like Me committee formed last year created recommendations to encourage more people from underrepresented groups to apply for committees. Joining advisory groups can be "a daunting task" for people who aren't already familiar with local government, said committee member Karina Moreno.
"There's not a lot of pipelines from the community to commissions, there's not a lot of mentors," Moreno said. "There is so much interest for people wanting to participate. It is just learning how, and providing those opportunities." 
The stipend is set to apply to the 29 county-run commissions that do not already receive payment. A staff recommendation would have required a self-certification that commissioners earn less than the county's median household income of $115,000 to receive the money. The board voted instead to automatically pay the stipend to all commissioners unless they opt out. The self-certification process could deter some people, including non-English speakers, from requesting the money, said Supervisor Zach Friend.
"We shouldn't have a low barrier, we should have no barrier" to receiving the stipend, Friend said. "Either we're trying to increase access or we're not."  
Other recommendations the board adopted included:
Allowing youth age 14 and older, or in their first year of high school, to join any county commission or committee.

Establishing a Youth Advisory Task Force, which would aim to increase youth representation in county commissions and other advisory boards. 

Supporting new commissioners from underrepresented groups with onboarding and mentoring programs. 

Collaborating with nonprofit groups to refer more people from underrepresented communities to serve on commissions.
Staff will return in 2024 with recommendations to reorganize county commissions and retire groups that don't have a clear purpose or rarely meet, county staff said. 
"Your community is incredibly smart," said A Santa Cruz County Like Me committee member Yadira Flores-Martinez. "They will bring their needs to you, but also they will propose possible solutions."
New emergency plan, Community Resilience Centers
Emergency officials have created a new plan for the county's disaster response. The state requested an updated plan earlier this year, said David Reid, director of the county Office of Response, Recovery and Resilience. The last county emergency plan was written in 2015.
Since June, county staff worked with consultant Mosaic Solutions to do "a wholesale rewrite of our plan," Reid said. County staff held more than 50 meetings with nonprofits and other groups to help determine how best to cooperate during emergencies.
The county supervisors voted unanimously to accept the draft plan and direct county staff to connect with each supervisor to further discuss the plan.
A draft plan includes:
A network of Community Resilience Centers throughout the county, which would provide resources during disasters and conduct year-round programs to support emergency preparation. The county has applied for a state grant to create the centers.

A readiness working group, which would include residents to work with county staff on emergency plans. Another working group would address the needs of people with disabilities in disaster communication, preparedness and evacuation. 

A plan to coordinate the roles of local nonprofit groups in emergency response.
The role that county supervisors will play in the plan is "still undefined," Friend said. The plan places the most responsibility for emergency operations on the county administrative office, he said. "I don't know if that's actually the right structure," he said. "I could see this operationalizing in an unfortunate way come winter."
After receiving input from supervisors and community members, county staff plan to submit a final Emergency Operations Plan to the California Governor's Office of Emergency Services by Nov. 15. After receiving comments from state authorities, the plan is slated to return to the county supervisors for adoption.
Other board actions
Supervisors voted to support efforts to change state law to give a greater portion of property taxes to local governments. "Our community pays tens of millions of dollars that doesn't actually stay with the unincorporated county because of a state formulation that was created in 1978," said Friend. "I think it's reasonable to take a look at a formula that's over 40 years old and clearly isn't serving the needs of our community."

The board approved outreach efforts to explore a program that could let victims of natural disasters rebuild their homes elsewhere in the county. Roughly 45% of CZU fire victims still own their property and have not pursued rebuilding efforts, according to a staff report. The study is slated to determine what is preventing people from rebuilding. It would also ask if landowners would consider transferring their property rights to the county in exchange for the ability to rebuild on county land that receives more services and has a lower fire or flood risk. "The survey is just the first step to see if it is something people would be interested in," District 1 Supervisor Manu Koenig said.

The county accepted $2.5 million from the state for a three-year pilot program for non-police responses to mental health crises. The program is set to pair county behavioral health staff with staff from Family Services Agency of the Central Coast to respond to mental health crises, mostly in the cities of Santa Cruz and Watsonville.The program is "another essential step to ensure that families members of our community and our law enforcement officers will have services they deserve wherever they are and whenever they need them" said Jeffrey Arlt, a member of the Mental Health Advisory Board at Tuesday's meeting. A Santa Cruz police officer shot and killed Arlt's son during a mental health crisis in 2016.
Learn about membership
Santa Cruz Local's news is free. We believe that high-quality local news is crucial to democracy. We depend on locals like you to make a meaningful contribution so everyone can access our news.
Learn about membership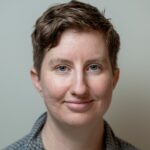 Jesse Kathan is a staff reporter for Santa Cruz Local through the California Local News Fellowship. Kathan holds a master's degree in science communications from UC Santa Cruz.