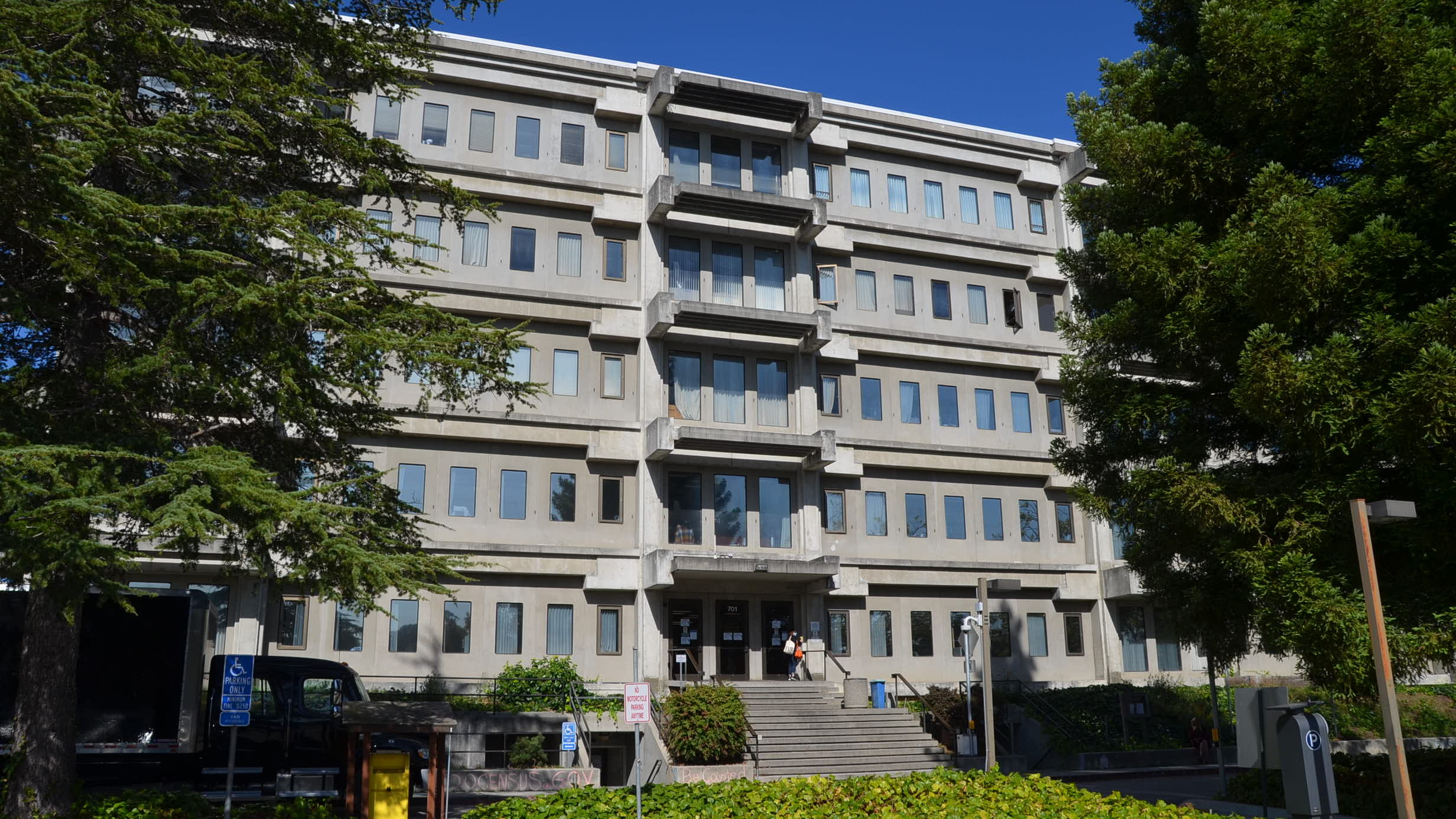 Some Santa Cruz County commissions meet at the county building at 701 Ocean St., Santa Cruz. (Stephen Baxter — Santa Cruz Local file)
SANTA CRUZ >> Watsonville resident Karina Moreno comes from a family of Mexican immigrant farmworkers, and is the first in her family to go to college. Moreno serves on the Santa Cruz County Women's Commission and the Santa Cruz County Human Services Commission, which both advise the Santa Cruz County Board of Supervisors. 
County commissions advise the Santa Cruz County supervisors on issues from agriculture to the arts to housing. Santa Cruz County residents like Moreno are critically underrepresented in county commissions, committees and other advisory bodies, according to a recent report.
"I may not have the formal education, but I have the experiences that I know need to be at the table, and that will kind of bring a different perspective," Moreno said. "In my time here, I learned to speak with palabra, which is to be able to speak my truth," said Moreno.
Now, Moreno is also a part of a committee called A Santa Cruz Like Me. It's an effort to diversify county advisory boards and make participation in local government more accessible to underrepresented groups. 
County of Santa Cruz leaders formed the Santa Cruz Like Me Committee in 2021 in response to a report from Santa Cruz Community Ventures, a Latino advocacy nonprofit. Santa Cruz County and the City of Santa Cruz independently hired Ventures to assess the diversity of their advisory groups.
The report reviewed the county's 43 advisory boards, commissions and committees and found that those bodies are much less diverse than the population they represent.  
Latino residents make up 35% of the county's population, but 16% of representatives on county boards, commissions and committees.

Homeowners, North Santa Cruz County residents and people with college degrees were heavily overrepresented.

The survey found no adults younger than 25 on any advisory group.
Advisory bodies impact county laws by making recommendations to the board of supervisors. "They're grappling with important issues in the county," said Nicole Coburn, an assistant county administrative officer who is helping coordinate the county's response to the report. "I think it's really critical to provide input that is reflective of everyone we serve." 
Elaine Johnson, who also serves on the Santa Cruz Like Me Committee, also said that not enough people are aware of local government. But even for those that are aware, attending commission meetings can be difficult, she said. Advisory board seats are unpaid, and many commission meetings are during the day.
"Not everybody has that luxury to just be able to leave their job to go to a meeting," Johnson said. "We have to be conscious of people who have children, the people who are working two or three jobs," she said. 
Making it easier to volunteer on commissions
Many county residents from underrepresented groups aren't connected with or aware of local government, said Yadira Flores, a member of the county's Latino Affairs Commission.
It's important to provide training and support to advisory body members new to local government, said Flores.
Flores was already an experienced community advocate when she joined the Latino Affairs Commission in 2020. But at her first commission meetings, she said she was intimidated by the meeting's formal structure and procedural rules. Flores taught herself about the laws that advisory body members must follow, including the Brown Act and the California Public Records Act.
"It felt like a culture shock for me, like maybe I didn't belong," said Flores.
Flores hopes the committee's efforts will lead to more Latinos and other county residents feeling empowered to attend public meetings and speak up about their needs. "We don't make enough space for them, we don't pass the mic to these communities," Flores said. "Representation is not enough."
Since A Santa Cruz Like Me began meeting in 2022, its committee members have considered ideas proposed by Ventures and commission members to increase diverse representation. 
Some of those ideas include providing child care or stipends for members who would otherwise struggle to attend meetings.
Coburn said county staff plan to create an onboarding guide for new commissioners. In the meantime, staff liaisons can help orient new commissioners who have questions about the rules, she said.
Moreno hopes to implement a mentorship program that would pair new advisory body members with a more experienced member.
"There were meetings where I didn't speak just because I'm trying to learn and pick things up," Moreno said. "I do hope that we have a bigger pool of candidates, but I also hope that we as a committee start thinking about the next steps when we have people ready to join. How do we prepare them?"
Potential improvements
Other potential improvements include:
More consistently requesting demographic data from applicants and advisory board members. Less than half of sitting members responded to the 2021 survey, Coburn said.

Scheduling meetings after typical working hours. 

Meeting in locations accessible by public transport. While meetings were held on Zoom at the beginning of the pandemic, California law requires government meetings to have a physical location, Coburn said. Some commissions now meet at government buildings at 1432 Freedom Blvd. in Watsonville, 979 17th Ave. in Live Oak, 701 Ocean St. in Santa Cruz and other places.

Expanding Spanish translation. Staff have already created a Spanish version of the commission application, and are considering expanding translation during meetings. The Latino Affairs Committee is the only advisory board with a translator. 
The committee plans to return to the county board of supervisors in June with a list of recommendations.
City of Santa Cruz
Commissions in the City of Santa Cruz also fall short of diverse representation, according to another Ventures report from 2022.
Nearly 70% of board members and commissioners are from the 95060 ZIP code, which includes Downtown and Westside Santa Cruz. More than half of city residents live in other ZIP codes.

Renters make up only 28% of board and commission membership compared with 54% of all residents.

Latinos, young adults and low-income residents also were underrepresented. 
The city's Health in All Policies council committee is studying the report and has discussed many of the same recommendations as the Santa Cruz County commission, including ensuring that advisory board members have access to transportation and child care, said Santa Cruz City Councilmember Martine Watkins. 
"If you're going to have the opportunity to volunteer, there has to be certain things in place," Watkins said. "I think a lot of folks haven't necessarily felt like that politics is something that has been inviting to them." 
The committee may request funds to implement some of the report's suggestions in the next budget, Watkins said. The council committee comprises Watkins and councilmembers Shebreh Kalantari-Johnson and Sonja Brunner.
The Health in All Policies Committee is scheduled to report back on its progress on the report's suggestions in September.
Outreach events
County leaders have planned community workshops to make community members more aware of the advisory boards and gather input on what keeps diverse applicants from applying. 
6 p.m. Wednesday, June 14

at Capitola Branch Library, 2005 Wharf Road, Capitola. 

6 p.m. Friday, June 16

at Watsonville Center for the Arts, 375 Main St., Watsonville.

6 p.m. Wednesday, June 21

online

6 p.m. Thursday, June 22

at the Santa Cruz County Sheriff's Office community service center, 790 Green Valley Road, Freedom.
Meetings will have Spanish translation, light refreshments and gift cards for participants, county representative Jason Hoppin wrote in a statement. Childcare will be available at the Watsonville and Freedom meetings. 
Elaine Johnson of the Santa Cruz Like Me committee said she hoped the meetings would be the first step towards more diverse representation for the county. Johnson also serves on the county's Juvenile Justice Delinquency Prevention Commission — one of more than a dozen county advisory bodies with vacant spots.
"You have to have different perspectives at the table," Johnson said. "That's how we grow as individuals and that's how we grow as a community.
How to join a Santa Cruz County advisory body
Seats on county advisory bodies may be "at large" and open to people who live anywhere in the county, or they may be specific to one of Santa Cruz County's five supervisorial districts.. Some county commissions also have representatives from the City of Santa Cruz, Watsonville or other cities within the county.
Advisory body members are nominated by a county supervisor for approval during a Board of Supervisors meeting. 
"Hopefully as they receive applications from individuals in these underrepresented categories, they will consider who they might appoint to make progress on achieving better representation," Coburn said.
Those interested in joining a county commission or other advisory body can:
Explore the list of advisory boards in

Santa Cruz County

. The list links to individual websites with meeting times, locations and contact emails for staff liaisons.

Attend an advisory body meeting. All meetings are open to the public. Some meetings are broadcast on

Community Television

.

See a list of advisory body

vacancies

.

Discuss a position with a staff liaison or county supervisor.
How to join a City of Santa Cruz advisory body
Most seats on City of Santa Cruz advisory bodies are open to residents living anywhere in the city. Some bodies are open to county residents living outside of the city who have businesses or other interests within the city. 
Potential applicants can also:
The application to join a city advisory body can be submitted:
Learn about membership
Santa Cruz Local's news is free. We believe that high-quality local news is crucial to democracy. We depend on locals like you to make a meaningful contribution so everyone can access our news.
Learn about membership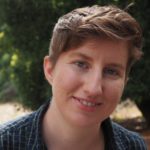 Jesse Kathan is an environmental journalist and a graduate of UC Santa Cruz's science communications program. Kathan has contributed to the Mercury News, Monterey County Weekly and KSQD-FM.