Santa Cruz Local newsletter briefs for the week of Oct. 15
How to get a COVID vaccine and flu shot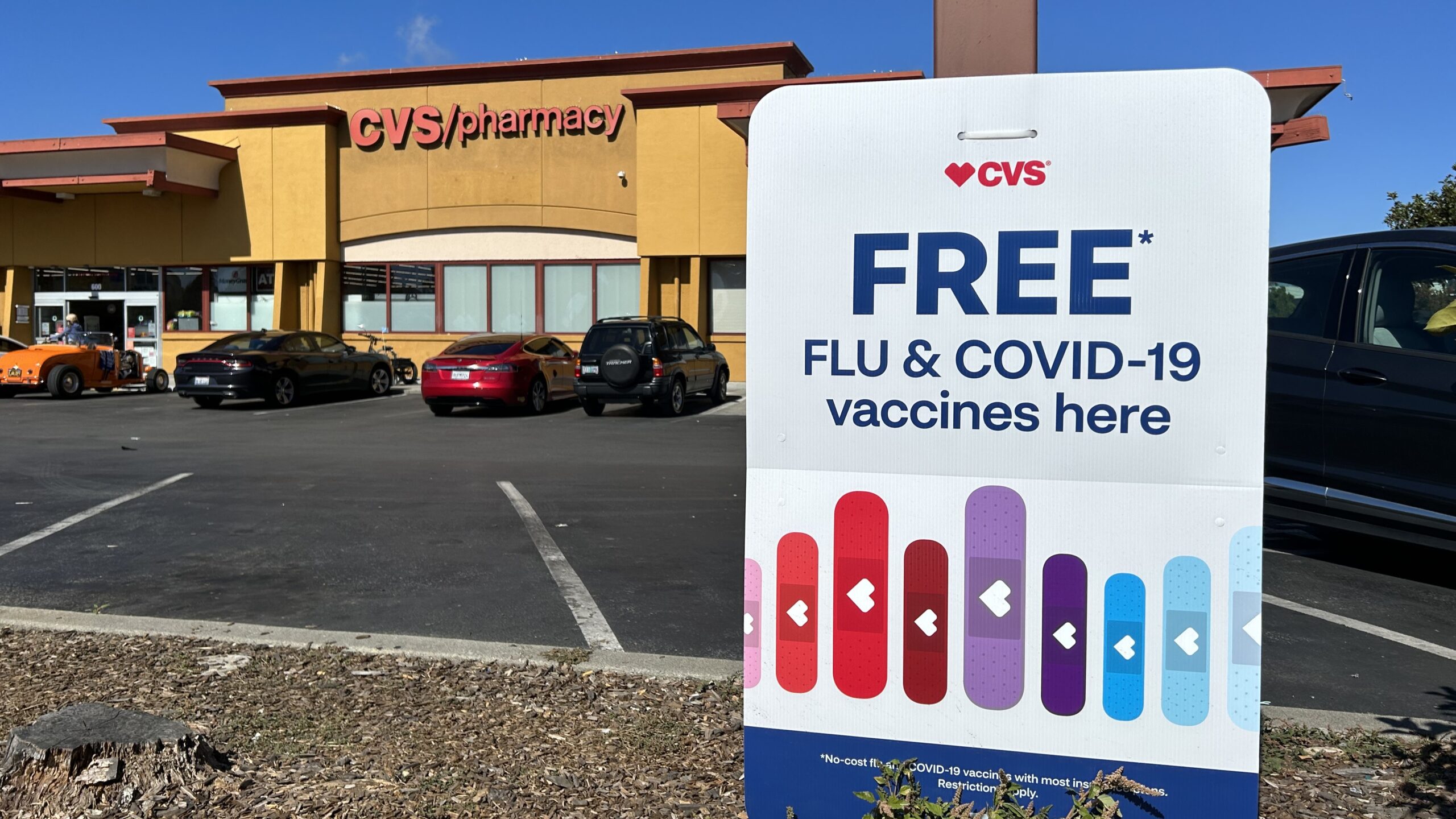 Many pharmacies and primary care providers have 2023-2024 COVID-19 vaccine and flu shots as of early October. (Allison Gasparini — Santa Cruz Local)
Santa Cruz County health officials recently advised residents to stay up to date with the COVID-19 vaccine to protect against severe illness from COVID variants.
Primary care providers, health clinics, pharmacies and some supermarkets offer COVID and influenza vaccines in Santa Cruz County. COVID vaccines are available for adults and children 6 months and older.

Santa Cruz Local has updated a

COVID vaccine resource page

with hours and availability of COVID and flu shots from providers throughout the county.
"The updated COVID-19 vaccines will especially help protect those who are most at risk of developing severe COVID-19 complications, such as older adults, people who smoke, or anyone with chronic conditions like asthma, diabetes or heart disease," Santa Cruz County spokesperson Corrine Hyland wrote in a statement. "COVID-19 vaccination also decreases the risk of Long COVID, which can cause prolonged symptoms."
COVID-19, the flu and Respiratory Syncytial Virus, or RSV, are the three viruses responsible for most hospitalizations, Hyland said. Vaccines are available for all three. RSV vaccines are approved for people 60 and older. Antibody immunization against RSV is recommended for infants 8 months and younger, according to the Centers for Disease Control and Prevention.
To avoid spreading illness, county health officials advised residents to: 
Stay home if you're sick.

Test for COVID and treat if needed.

Wash your hands frequently. 

Cover your cough and sneeze. 

Consider wearing a mask indoors in public.
—Stephen Baxter
SANTA CRUZ COUNTY SUPERVISORS
Winter flood outlook to be discussed by county supervisors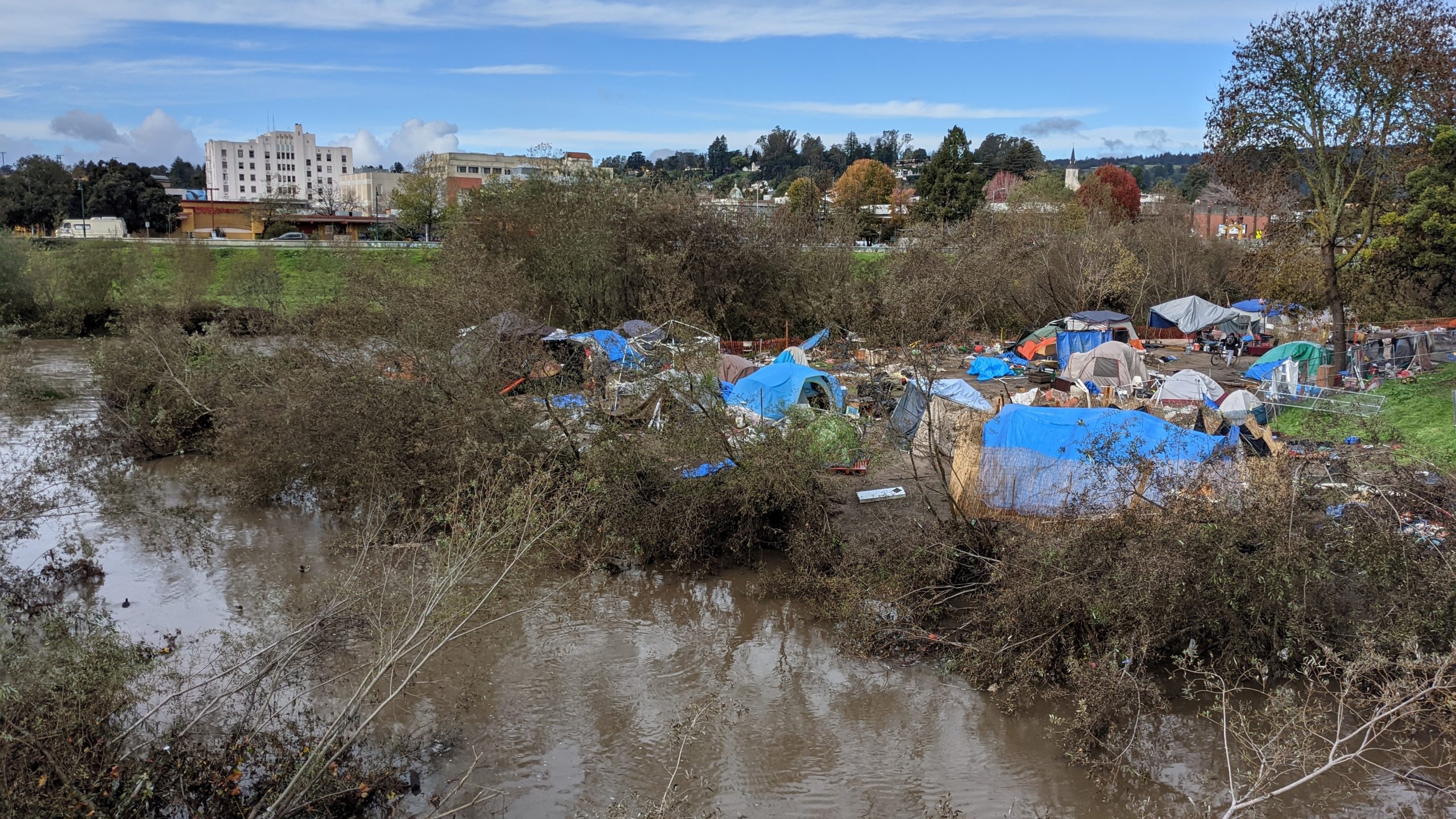 A tent camp at San Lorenzo Park in Santa Cruz floods in December 2021. (Stephen Baxter — Santa Cruz Local file)
9 a.m. Tuesday, Oct. 17 / Online, by phone and at 701 Ocean St., Room 525
Santa Cruz County supervisors on Oct. 17 are expected to receive an outlook on potential floods and protections ahead of an anticipated wet winter. 
The discussions are part of Flood Preparedness Week, and they come on the heels of floods this year in Soquel, Pajaro, the San Lorenzo Valley and other areas.
Steve Wiesner, Santa Cruz County assistant director of community development, and Mark Strudley, executive director of the Pajaro Regional Flood Management Agency, are expected to discuss local efforts to prevent and prepare for floods.
County leaders expect more rain than usual because of an El Niño event. 

County staff has cleared logs from Corralitos and Green Valley creeks and dredged a portion of Coward Creek outside Watsonville to try to stem potential floods.

Repairs on two areas of the Pajaro River levee are expected to finish by the end of November. Work done before Nov. 1 is exempt from state permit requirements.

Sandbag distribution begins this month. The county has 230 feet of portable flood barriers, according to a county presentation.
—Jesse Kathan
County supervisors to review emergency plans
The Santa Cruz County Supervisors on Oct. 17 are expected to review a draft Emergency Operations Plan that tries to improve the county's disaster preparation and response.
A draft plan includes:
A network of Community Resilience Centers throughout the county, which would provide resources during disasters and conduct year-round programs to support emergency preparation.

A readiness working group, which would include residents to work with county staff on emergency plans. Another working group would address the needs of people with disabilities in disaster communication, preparedness and evacuation. 

A plan to coordinate the roles of local nonprofit groups in emergency response.
After receiving input from supervisors and community members, county staff plan to submit a final Emergency Operations Plan to the California Office of Emergency Services by Nov. 15. After receiving comments from state authorities, the plan is slated to return to the county supervisors for adoption.
—Jesse Kathan
Potential stipends, rule changes to draw more diverse county commissioners
On Oct. 17, the Board of Supervisors is expected to review recommendations to make Santa Cruz County advisory boards and commissions more diverse. 
The recommendations include: 
Paying a $75 stipend per meeting to commissioners who earn below the county's median household income of $115,000.

Allowing youth age 14 and older, or in their first year of high school, to join any county commission or committee.

Establishing a Youth Advisory Task Force, which would aim to increase youth representation in county commissions and other advisory boards. 

Supporting new commissioners from underrepresented groups with onboarding and mentoring programs. 

Collaborating with nonprofit groups to refer more people from underrepresented communities to serve on commissions.
The recommendations follow a recent report that suggested that Latinos, renters, people with disabilities and youth are underrepresented on county advisory boards. 
—Jesse Kathan
To participate: Join on Zoom or call  669-900-6833, meeting ID 899 4924 0497. To comment ahead of the meeting, click the speech bubble next to the item on the agenda. The meeting will be streamed on Community TV.
Learn about membership
Santa Cruz Local's news is free. We believe that high-quality local news is crucial to democracy. We depend on locals like you to make a meaningful contribution so everyone can access our news.
Learn about membership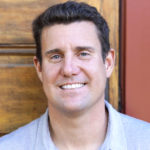 Stephen Baxter is a co-founder and editor of Santa Cruz Local. He covers Santa Cruz County government.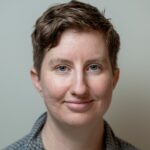 Jesse Kathan is a staff reporter for Santa Cruz Local through the California Local News Fellowship. Kathan holds a master's degree in science communications from UC Santa Cruz.