Meet Scott Newsome
Age:

40

Residence:

Westlake neighborhood

Occupation:

Political science lecturer expected to start at UC Santa Cruz in spring 2023

Local government experience:

Newsome has studied

U.S. politics and government, focusing on how the U.S. government responds to recessions and the causes of contemporary economic inequality. "My expertise in these fields provides me with the knowledge and skills needed to work on the issues that face our community, and to be a thoughtful policymaker," Newsome said.

Important local issues:

Newsome said the city is currently in a transitional period, both politically and economically. He said the main issues that need to be addressed include housing, economic recovery and homelessness. He said he wants to build consensus and help "provide a steady hand."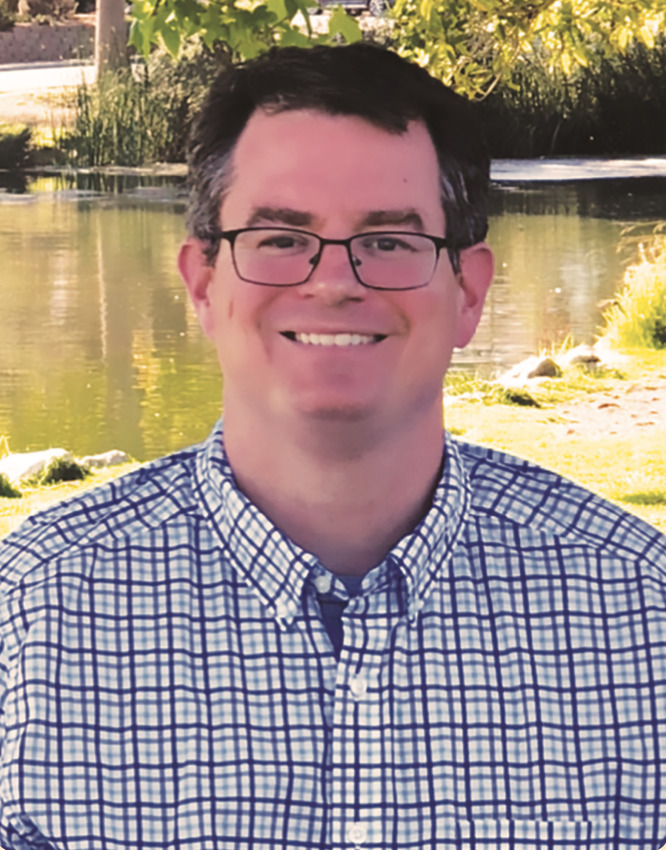 Scott Newsome (Contributed)
What is your dream for the Santa Cruz community?

"For all members, especially young people in our community, to be able to settle down here and build careers and (have) a life that they wish."

Fun fact: Newsome was a three-year starter on the University of Tennessee football team. "I had about 30 more pounds of muscle back then," Newsome said.
What does your city council district want? How do you know? How will you represent your district on the council
Scott Newsome: The district runs from the Main Beach through Downtown and up to the Upper Westside, and it is an amazingly diverse district.
Through the conversations I've had so far, the overarching theme that I have heard from residents of my district is they want to see progress made on issues such as housing, homelessness and economic recovery. As a representative of District 4, I will go about addressing these issues by working with community stakeholders impacted by a particular issue and the relevant city departments to help find a solution that moves the ball forward on these issues and is in the best interests of the community.
Some voters told us there is too much market-rate housing being built and not enough affordable housing. Do you agree? How should the city council handle market-rate housing proposals?
Scott Newsome: We've made good progress on the goal of building more housing. There are currently 2,100 homes and a pipeline to be built, and 600 of those homes will be affordable homes. So 29% of all homes that are either in construction or in the planning phase of being built will be affordable with a good portion of those homes being either "low income" or "very low income" affordable housing. 
District 4 has made very good progress on this goal to date, with more than 1,200 homes scheduled to be built in the downtown core, which is the heart of District 4 in the city of Santa Cruz. More than 400 of these homes will be affordable housing. So 33% of the homes planned for the fourth district will be affordable housing. 
Many of those use units wouldn't exist except for the fact that they required of market-rate projects. I understand the concerns with the balance between affordable housing and market-rate housing being built; however there is a need for market-rate housing in Santa Cruz. There are about 700 housing vouchers in the works with the Housing Authority of Santa Cruz (County). Those vouchers can help a low-income tenant secure a market-rate home.
State rules require Santa Cruz city leaders to issue permits for hundreds of homes in the next 10 years. Do you support new housing above shops on Soquel Avenue, Mission Street and Ocean Street? How and where should the city add homes? 
Scott Newsome: I support the idea of building more housing in Santa Cruz and especially affordable housing. In relation to building above shops in particular areas, I see some positives to those types of projects. However, the community will need to weigh in on those types of projects. And they will need to go through several steps in the housing process. 
I think, in relation to the question of where the city should add homes, I think two important criteria the city should consider when making these decisions are if a particular project will displace an already existing community or if a project will close down parks and open spaces. I think the city should build more homes in a manner that does not displace an already existing community or limit access to parks and open spaces.
During the past year, the Santa Cruz City Council's homelessness response has been to increase the capacity of managed shelters and adopt laws to limit overnight parking and camping. Do you agree with this approach, why or why not? What policies would you push for?
Scott Newsome: I think the current council has done a good job of working collaboratively to address the issue of people experiencing homelessness. From my understanding, the current response has had some success in helping those experiencing homelessness find shelter and the support they need. 
As a representative of District 4, I will continue to work collaboratively with the other members of the council and the relevant city departments to implement an effective homelessness response that betters the lives and neighborhoods. I don't at the moment have any specific policies I would push for (with homelessness). I'd work with all stakeholders and those impacted to find the best solution moving forward to get the ball moving and to help those who are experiencing homelessness.
New Santa Cruz City Council districts
In the Nov. 8 election, Santa Cruz city residents will choose District 4 representative for the Santa Cruz City Council. This is the first election where Santa Cruz voters will choose candidates from their geographical districts. District 4 includes: 
Downtown, Beach Hill, Beach Flats.

Part of the Upper Westside near Westlake Park.

Neighborhoods along Mission Street east of Laurent Street.

View a district map

.
District 4 candidates
Scott Newsome is one of the three candidates for District 4. Read Santa Cruz Local's Election Guide for the other candidates:
Santa Cruz mayoral candidates
District 4 residents also will vote for a directly elected Santa Cruz mayor in the Nov. 8 election. Read Santa Cruz Local's election guide to learn more about those candidates:
— Grace Stetson