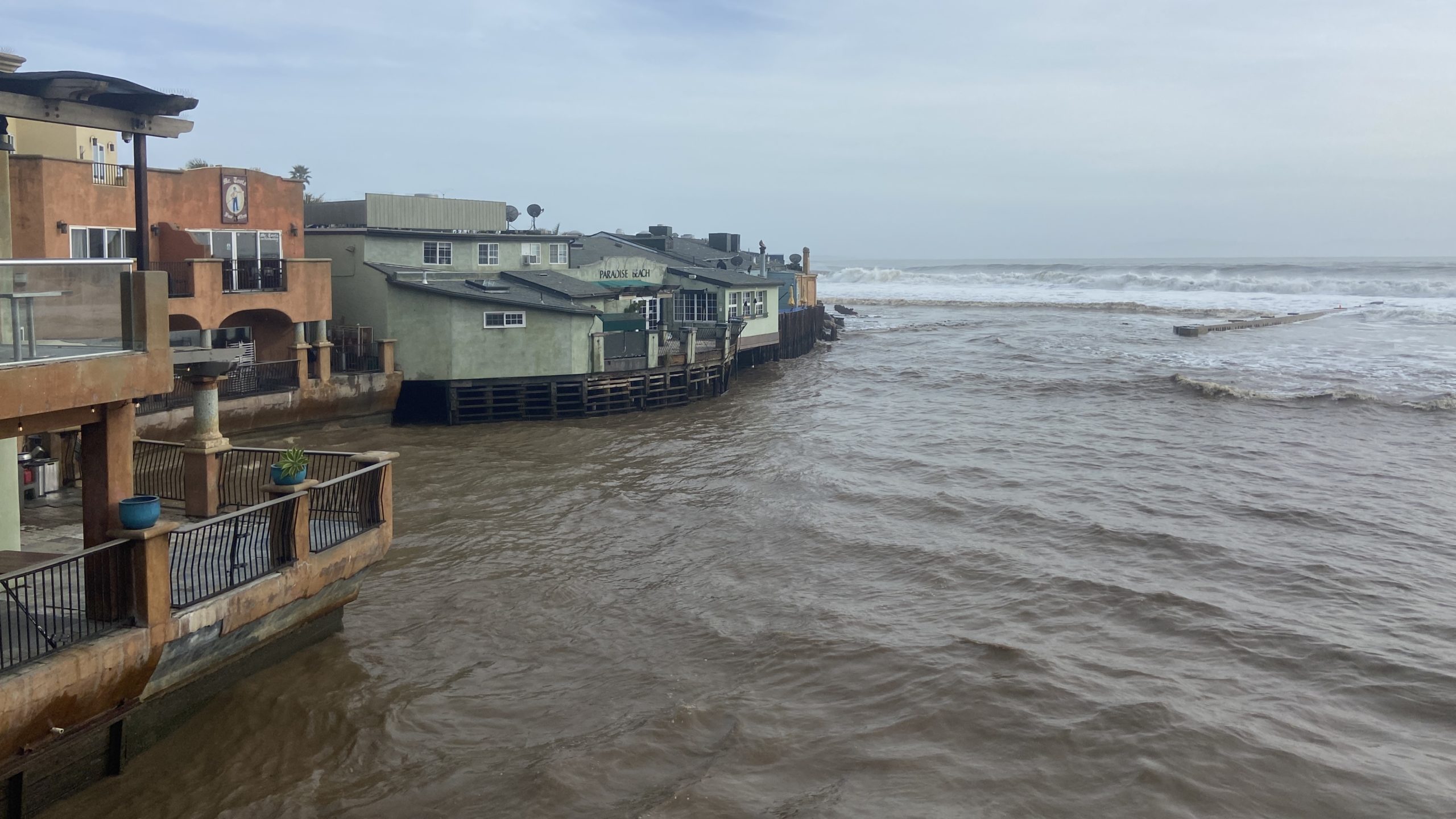 Storm surf collides with a swollen Soquel Creek in Capitola to flood several restaurants and other businesses in January. (Grace Stetson — Santa Cruz Local file)
SANTA CRUZ >> More than 3,000 Santa Cruz County residents have applied for disaster-relief money from the Federal Emergency Management Agency, and the agency has provided $7.3 million mainly for temporary housing for people displaced by the severe storms in late December in January. 
For many applicants, money to repair homes and businesses has not arrived because they are navigating the FEMA application process. As flooded Pajaro residents await a decision on whether they also will be eligible for FEMA disaster aid, FEMA representatives and local advocates this week offered some tips to help guide applicants.
For instance, many applicants have received letters that state that they've been denied assistance — but that does not mean they are cut off from money, said Tanya Ridino, a Santa Cruz lawyer with the legal aid nonprofit Senior Legal Services.  
"That initial denial really is simply a request for further information," Ridino said.
FEMA spokeswoman Tiana Suber agreed. "It's not a flat-out no," Suber said of the denial letters. "It's almost always something that you're missing." 
Suber offered advice to applicants who receive denial letters:
Read the whole letter.

It includes details on additional documents or information that FEMA needs. Some errors can be as simple as a wrong address, Suber said.

File insurance claims.

If you have renter's insurance or homeowner's insurance, make sure you have filed a claim for damaged property and that FEMA has a copy of your insurance settlement or denial. If you have no insurance, you must provide a written statement that states you have no insurance.

Consider a FEMA appeal.

If your FEMA claim has been rejected entirely, or if you believe you have not received as much aid as you are entitled, you can file an appeal letter that states why FEMA's decision is incorrect.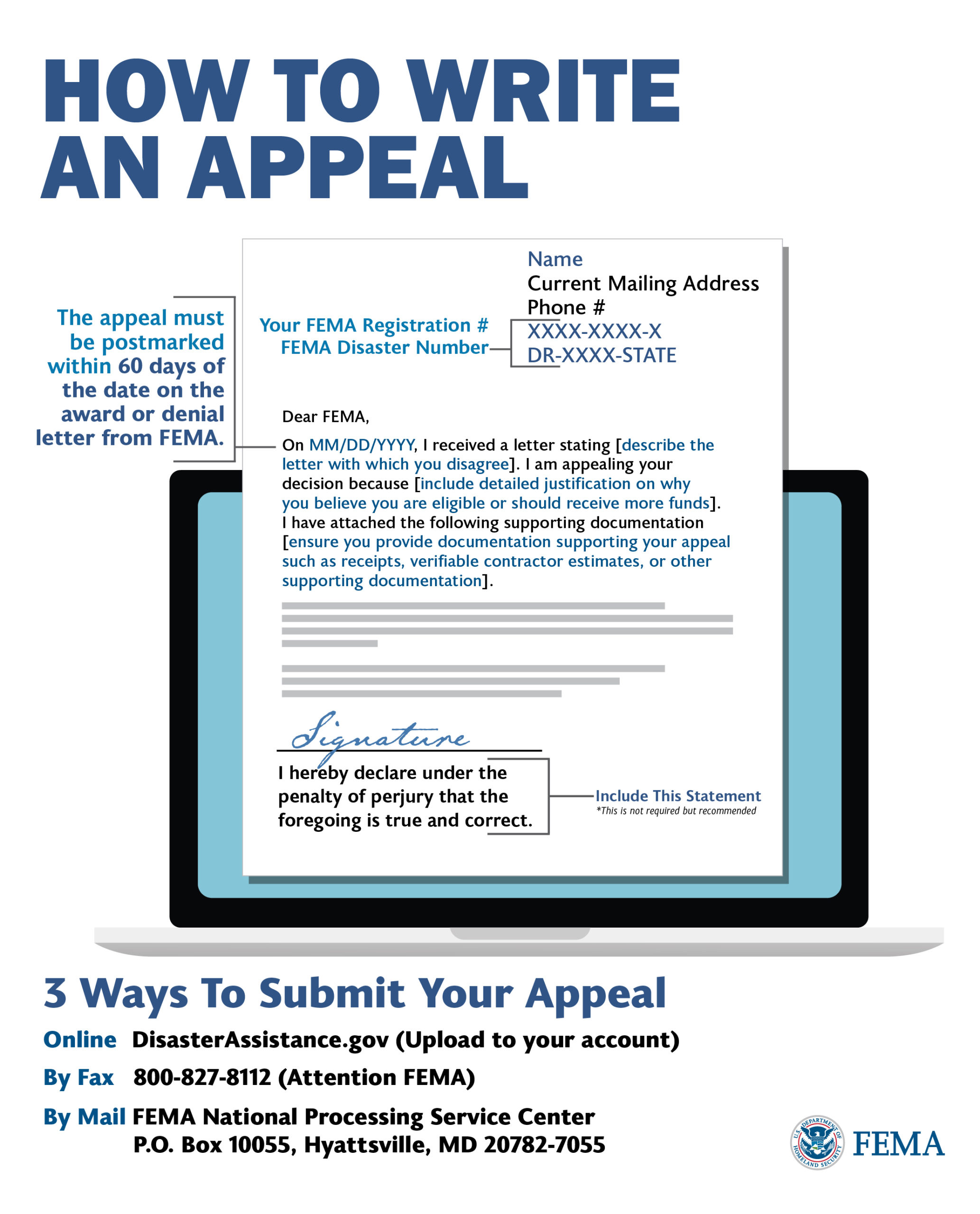 Applicants who have been declared ineligible for funds, or believe they are entitled to additional funds, can submit an appeal letter to FEMA. (Federal Emergency Management Agency)
Many people struggling with the FEMA process are applicants who don't speak English or who have households with undocumented members, said Ridino. 
Any household with a U.S. citizen is eligible for assistance, even if some household members do not have legal immigration status. Receiving disaster aid cannot be held against immigrants who seek citizenship.
Aid applicants who have received denial letters can receive free legal help from Senior Legal Services. Senior Legal Services mainly assists people older than 60. After hundreds lost their homes in the CZU Lightning Complex Fire in 2020, the group expanded its mission to assist all FEMA applicants.  
Applicants over age 60 can register for help directly by calling

831-426-8824

.

Other applicants can be referred through a community resource center.
Support in English and Spanish is available at several resource centers:
FEMA disaster recovery centers closed for in-person assistance March 30. The centers may open again if another federal emergency is declared, said Santa Cruz County representative  Jason Hoppin. Applicants can continue to call FEMA at 800-621-3362. 
The U.S. Small Business Association received 751 loan applications from Santa Cruz County residents related to storm damage from December and January, SBA representative Garth MacDonald wrote in an email Wednesday. The agency approved 345 loans that total $14.1 million in Santa Cruz County, which is the most money awarded among California counties, MacDonald wrote in a statement. 
The application deadline for FEMA grants and SBA loans related to December and January storms was March 16. More applications may be approved as applicants file all necessary documents and work through insurance claims, MacDonald wrote in an email. 
Loan applicants can contact the Small Business Administration at 800-659-2955.
Read more
Learn about membership
Santa Cruz Local's news is free. We believe that high-quality local news is crucial to democracy. We depend on locals like you to make a meaningful contribution so everyone can access our news.
Learn about membership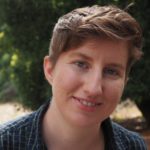 Jesse Kathan is an environmental journalist and a graduate of UC Santa Cruz's science communications program. Kathan has contributed to the Mercury News, Monterey County Weekly and KSQD-FM.