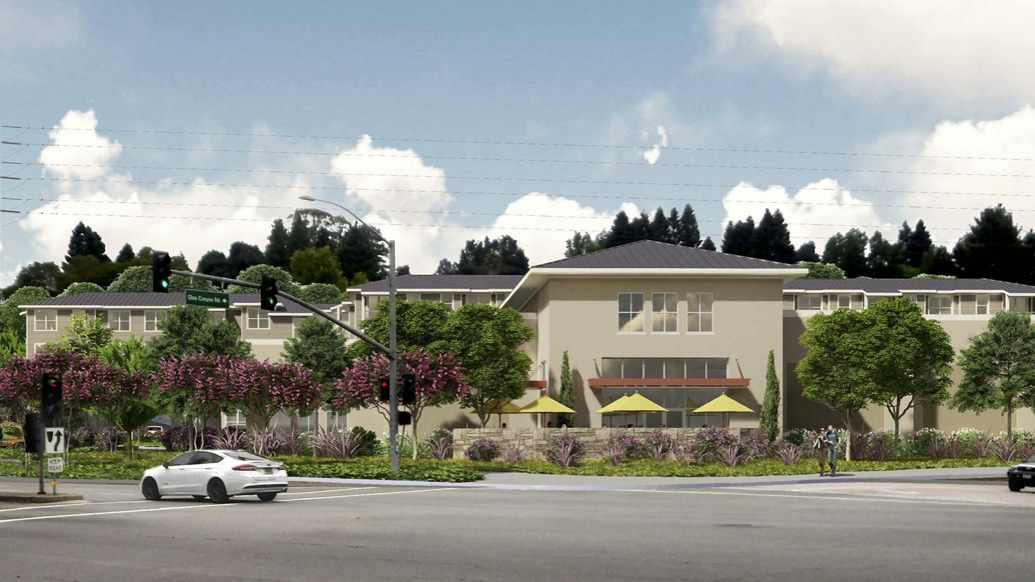 A rendering shows the Oak Creek Park development from the corner of Mount Hermon and Glen Canyon roads. (Thacher & Thompson Architects)
SCOTTS VALLEY >> A 52-unit housing proposal with shops and offices was approved by the Scotts Valley City Council on Wednesday night.
The Oak Creek Park proposal by Los Gatos-based developer Granum Partners includes:
A single-level commercial building on the corner of Mount Hermon and Glen Canyon roads.

A four-level building with 44 apartments on the upper floors and stores, offices and a parking garage on the lower floors. The apartments will be a mix of studios, one-bedroom and two-bedroom units.

Two buildings with a total of eight three-bedroom townhomes.

Seven apartments and one townhome will serve as affordable housing.
Granum Partners first proposed a development in 2008 with two single-story commercial buildings and a three-story building with 10 townhomes. The economic recession in 2008 and 2009 in part prompted Granum Partners to abandon the effort. 
The delay "actually turned into a good thing," said planning consultant Charles Eadie, who works with Granum. "Because now you're going to see what I think is a significantly better project," Eadie said at Wednesday night's council meeting. The revised project includes apartments above the residential space and relocates most of the parking space to underground garages.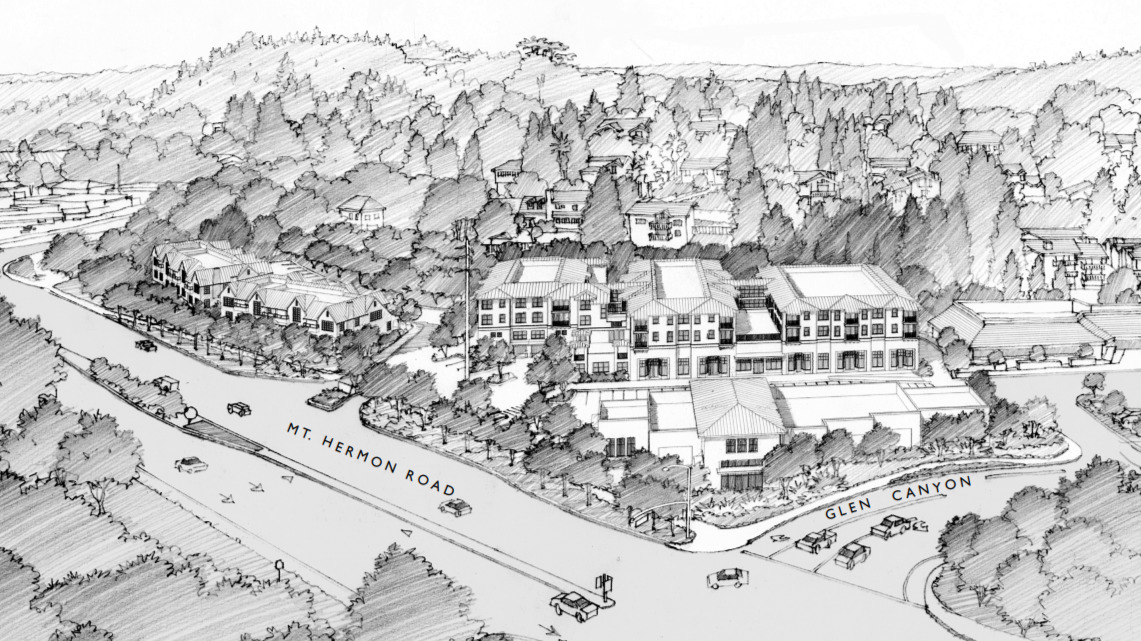 The planned Oak Creek Park development includes four buildings with a total of 52 housing units and about 25,000 square feet of commercial space. (Thacher & Thompson Architects)
The project includes two sites, one with the townhomes and one with the shops and apartments. The zoning on the townhomes site was changed from commercial to residential use. 
Under goals set by the state's Regional Housing Needs Allocation in October, Scotts Valley was told to permit at least 1,220 new homes from June 2023 to December 2031. Oak Creek Park's 52 units won't count towards the city's plan to meet that goal, said Scotts Valley City Attorney Kristen Powell. Once built, the units would count towards the city's required housing production, she said. 
Several residents at Wednesday night's council meeting raised concerns about the project's impact on local traffic. 
The city council added as a condition of approval that the public works department will determine if improvements are necessary to the crosswalk at Glen Canyon Road. If improvements are necessary, the developer will pay for a portion, the council said.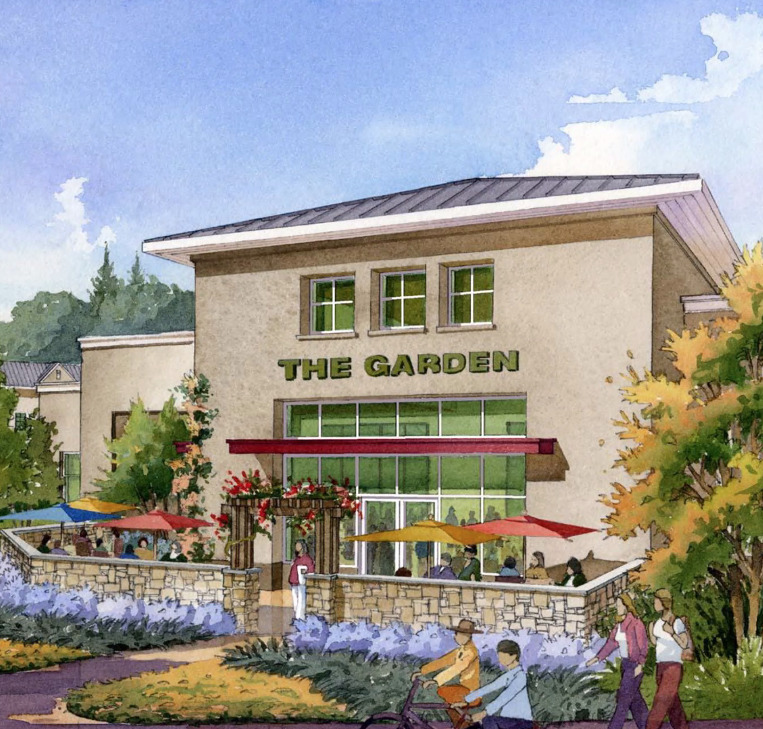 An illustration shows the facade of a proposed Oak Creek Park commercial building. The project will include more than one acre of open space with 141 new trees, said architect Matthew Thompson. (Thacher & Thompson Architects)
Affordable housing
The townhomes and the apartments will be rented. Under city rules that require 15% of new construction to be affordable, eight of the total 52 units will be reserved for "very low income" to "moderate income" renters. Income limits are set by the state.
At Scotts Valley's

Affordable Housing Committee

meeting Nov. 29, the committee recommended three very-low income units, three low-income units, and two moderate-income units.

During Wednesday's city council meeting, planning consultant Eadie proposed two very-low income units, four low-income units, and two moderate-income units. The subsidy needed for more very-low income units could delay the project or jeopardize its viability, Eadie said. 
"The real issue is there's just a lot of uncertainty," said Eadie. "Interest rates could go higher or lower — construction costs, likewise."
Scotts Valley City Council members Randy Johnson and Derek Timm recommended accepting Eadie's proposal. Some housing advocates advocated the same position during public comment. 
"Local businesses desperately need this project to go forward, as they've struggled to retain workers who can't afford to live here," said Linda Kerner, a Scotts Valley resident and member of Affordable Housing Now. "If your council approves the affordable housing committee's recommendations, it might make it difficult for the developer to to have this project pencil out. I would hope that you would work with the developer and reach a compromise so that you can allow the project to go forward."
The council voted 4-0 to approve the project with Eadie's proposed affordable housing allocation. Vice Mayor Jim Reed was absent. 
Learn about membership
Santa Cruz Local's news is free. We believe that high-quality local news is crucial to democracy. We depend on locals like you to make a meaningful contribution so everyone can access our news.
Learn about membership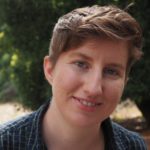 Jesse Kathan is an environmental journalist and a graduate of UC Santa Cruz's science communications program. Kathan has contributed to the Mercury News, Monterey County Weekly and KSQD-FM.