WATSONVILLE >> Ahead of a Dec. 7 special election for Watsonville City Council District 2, Santa Cruz Local asked residents from the district about what they wanted from the two candidates vying for the seat.
We asked two main questions to registered voters:
What do you want the city council candidates to talk about as they compete for your vote?

What do you want the local government to do for you and your household?
The special election is being held because Watsonville City Councilmember Aurelio Gonzalez stepped down a few months ago because of his wife's health. The top vote getter will hold the seat through 2024. 
The election is only for residents of Watsonville City Council District 2 that Gonzalez represented. District 2 includes the area around downtown Watsonville from Main Street east to Beck Street, and from the city boundary near the Pajaro River to Tuttle Avenue in the north. 
Residents we spoke to in October came up with five main questions for the candidates. Click a question to jump to the candidates' responses.
The candidates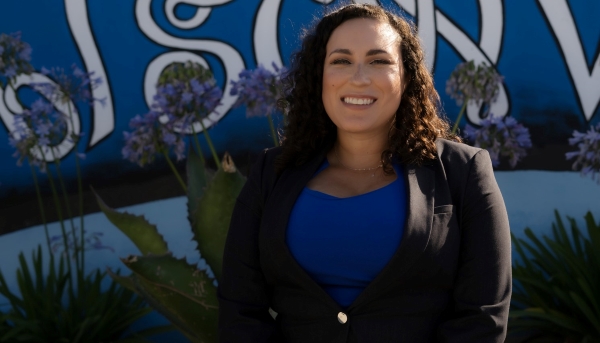 Vanessa Quiroz-Carter (Aaron De la Torre — Contributed)
Vanessa Quiroz-Carter
Occupation: Adjunct professor at Hartnell College
Age: 35
Public service experience:
Vice President of the Board for Families in Transition

Co-chair for the Santa Cruz County Women's Commission

Watsonville Parks and Recreation Commission member

Hartnell Academic Affairs Council member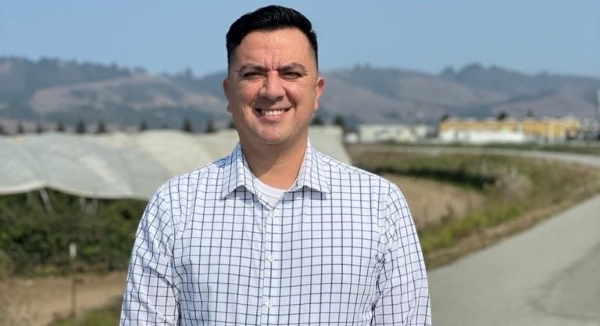 Frank Barba (Contributed)
Francisco "Frank" Barba
Occupation: Medical transport driver for Jacob's Heart Children's Cancer Support Services
Age: 43
Public service experience: Watsonville Parks and Recreation Commission member
Why are you running for city council?
Vanessa Quiroz-Carter: I wanted to be able to support my community and step up and be able to help support my community and uplift the voices of my community. There's a lot of needs in our city right now. And I'm running to make sure that my neighbors have a voice, that they have an advocate. One of my goals would be to ensure that we bring these voices in and to encourage civic participation.
Francisco Barba: I've been a Parks and Recreation commissioner since 2020. Then Aurelio (Gonzalez) resigned and I had the opportunity to run. One of the reasons was as a little kid I always wanted to be a city councilman. In 2006, I did a goal summit and it came up that I wanted to run for council one day. So the opportunity came up, and here I am now.
What do you hope to accomplish in this position?
Barba: What I want to accomplish is unity within the city council and strong leadership. Also, affordable housing on all levels, because we are losing a lot of people from Watsonville to other cities. I want to make sure that we have a police department which is fully staffed and, and has a lot of tools to deal with mental illness, because we have a lot of cases where we can defuse those types of incidents.
Quiroz-Carter: I think it's important to continue the work that former Councilmember Gonzalez began, including things like street improvement and safety projects so that as the city we can prioritize and address pedestrian safety. For example, we need things like more street lamps. I'd really like to see improved outdoor spaces and programs for our residents. And I'm really eager to explore new revenue sources that we can bring to Watsonville to see fully-funded parks and community services programs.
What is your short-term plan to address the high cost of rent for District 2 residents in the next six months?
Quiroz-Carter: This is an issue that's really personal for me, as a board member, and the VP of the board, we're Families in Transition, which works to keep renters in their homes to prevent homelessness. We are currently facing a statewide housing shortage that's putting strain on individuals and families. And there are rental assistance programs in Santa Cruz County that exist, like Families in Transition. But the issue is that the need really exceeds the resources that these types of programs have. And the need has grown to include middle-income individuals who don't really qualify for assistance, but really need help. The long-term solution to this is to increase housing stock. In the near term, we can work to support these programs that already exist. I'd really like to see city staff aiding their efforts by using resources to bring grant funds to Watsonville that can be distributed to these types of programs.
Barba: That's a really difficult question, because there's nothing available to rent in Watsonville. So where do I start with that? I mean, it's once I get elected. But it's a really hard question.
What is your longer-term plan to address the rent burden for District 2 residents?
Barba: My philosophy on housing is also to not just have houses available for rent, but also promoting homeownership, and then also to have new developments for Watsonville residents and first-time homebuyers. We should have programs that facilitate a path to homeownership. Because if we just have a town full of renters, people will move.
Quiroz-Carter: I think we need to bring responsible housing development to Watsonville that really benefits current residents and eases our skyrocketing cost of living. We can do this by taking advantage of recent state measures intended to address this problem. The state is waiving parking restrictions for housing that's built near transportation, which removes a common barrier to building projects. 

The state also passed a measure that allows the city municipalities to partner with responsible developers to streamline their approval process, and allows construction to happen a lot faster. When housing developers look for cities to build housing, they're attracted to cities that have really clear and detailed master plans. That allows developers to propose a project with a greater level of confidence that will be approved, instead of putting time and resources into a project that's going to be denied. As a council member, I'm going to continue to direct city staff to ensure that these plans are clear and detailed. I'd like to see some kind of housing advisory committee to look into ways that the city can better encourage responsible housing development and expansion of rental stock by evaluating our permit process.
Where in District 2 would you like to see affordable housing built?
Barba: It's pretty difficult because there's not that much space to build in my district. It's pretty much all built. We still have a lot of prime agriculture in the area, and one important thing is to conserve it for our micro-economy. I haven't had the time to look at all the land around town and say we should annex this or we should rezone this.
Quiroz-Carter: A great place to start is in our backyard. Accessory dwelling units, also known as ADUs, increase affordable rental stock, adds value to homeowners, provides homeowners with new revenue streams and provides renters alternatives to larger apartment complexes. I'd also like to see affordable mixed-use housing downtown that makes it more convenient for residents to walk to nearby shopping, work and transit.
What's your plan to bring jobs with higher wages?
Barba: We do need higher-paying jobs. We've got to have jobs where people can make $25 an hour so they don't have to commute to Salinas or San Jose or Silicon Valley. What type of job? What type of company would come to Watsonville? That's the big question. That's where the challenge is. Because remember, I'm only one vote. So when I get in the council, I would have to listen to my colleagues in the council, and then we can make an idea and then we can bring somebody that's favorable.
Quiroz-Carter: This is just as important as housing. It's critical that we get this right, so both development and economic growth are thoughtful and intentional to allow our current community members to stay in their hometown and not get pushed out. I support public transit and rail transit and Watsonville and I'm the only candidate that supports this. Having a good public transit system, both within our city limits and connecting our city to the rest of the county will create new economic opportunities that are to our residents by removing the transportation barrier. It'll decrease traffic, decrease our carbon footprint and create a better standard of living for residents. 

Our downtown master plan is another opportunity to encourage both new housing and new growth that will create jobs and increase our tax base that will allow us to fund improved services and programs for our young people, adults and seniors. I'd like to see us invest in the existing talent and creativity — Watsonville has an enormous amount of talent and creativity — and support locally-owned businesses downtown. As we plan for Watsonville's future, it's important that we're building a future where our residents benefit from economic improvement and not get priced out and replaced by newcomers. We can promote responsible growth without gentrifying.
Some District 2 residents said they want more city-sponsored youth activities. What will you do as a city councilmember to expand the city's budget for youth programs?
Barba: For city activities, I'd like to expand at all levels, not just the youth. We have a big senior population that we have to get involved also. The swimming pool at Watsonville High, we should have more hours available and actually maximize the usage of that place. Other things: make more sports, make more soccer league, make more basketball leagues, make more baseball league, more softball. Because we have a lot of youth here, and we have to have everything available for them. One of the biggest questions that I get one when I'm on the campaign trail knocking on doors is a lot of people want to go into Mintie White [Elementary School fields], but they can't because they're gated. Also, E.A. Hall [Elementary] is gated, so you can't go in there. We need to have some sort of a program where we have keys to those facilities. 
Quiroz-Carter: We need to start by making our streets safe for pedestrians and cyclists. A lot of my neighbors have said, and my family as well, that we don't like to let kids play in their front yards because it's really unsafe because of unsafe drivers. Making the streets safe was really important to our former Councilmember Gonzalez, and I plan to go forward and continue the work that he started with street improvement projects. A good example is the improvement project on Lincoln Street that cuts through Watsonville High School. This project was funded by a student improvement grant and it will really do a lot to help Watsonville High School students. We need to make those kinds of investments in other spaces to help keep pedestrians and kids safe. I live around three different schools. And I'd like to see all the schools given the same safety measures that Watsonville High School has. We need more green outdoor spaces and programs and activities for our young people that promote a healthy active lifestyle. We need programs in the arts. We need programs that build jobs tools for older adults and youth. 

As a council member, I'd like to continue to foster the partnership between the city and PVUSD that provides public access to athletic fields and facilities. I'm happy to see that Summer in the City is back this year after being canceled due to the pandemic. This is a city program in partnership with PVUSD for high school youth that provides paid internships, job skills and extended learning beyond the classroom. So as we explore new revenue resources for programs that we should continue to develop and support partnerships with organizations like the school district, things like Digital NEST, Cabrillo College that are already doing some of this work and engaging our youth and looking for ways to support programs like this to expand this type of work and reach more of our youth. 
Some District 2 residents said they wanted to see more homeless services and a place for homeless people to go. How will you prioritize funding for homeless shelters, permanent housing and services in your first year in office?
Barba: For the homeless problem, we do have to help them too, but we've got to get them on track to get out of being homeless. We have to make programs to get back on track; that's my priority. That involves drug rehab, and having programs where you can talk to the homeless and guide them to the right resources. I have family friends that were homeless, so it's close to home. 

It's a big issue. It's not only a federal problem, it's a local problem. It's in our backyard and we have to fix that. We have to have meetings, committees and listen to the public. That's one of the biggest questions they ask me when I'm in the streets, when I'm knocking on doors, is what do you do about the homeless problem? I need to get elected, and then we've got to set committees and we've got to start working because our rivers are dirty, our streets are dirty. 
Quiroz-Carter: When elected, I'd work towards increasing the number of permanent housing through the use of our inclusionary housing ordinance that mandates development projects to include units for very low-income Section 8 recipients, which will add to the permanent housing supply. But this is another reason that it's vital that we take advantage of measures from the state that streamline production and ease restrictions and ensure our development master plans are detailed and clear. Beyond these measures, I think that it's really important we look for ways to give dignity and restore humanity to a really too often stigmatized and dehumanized population. I think we need to provide restrooms and shower facilities and access to mental health and addiction treatment for those who are in need of them. 
What should the city's next steps in police reform be?
Barba: I think our officers are exhausted. I think when you work 40 hours and then you work overtime, you don't have a good quality of police officer. I think that we need more funding for police officers. We need a third-party auditor to train them, to guide them and make them become better police officers. I'm against defunding the police department.
Quiroz-Carter: Police provide incredibly vital services to our cities across the nation, and officers and departments deserve to have our support. I think that one element of that support is ensuring that we're not handing our police departments responsibilities that they're not trained for. Police chiefs across the nation agree with that. As a nation, we need to do a better job of addressing the root causes of issues that produce crime and violence so that we're not just reacting to it, but preventing it from ever happening. Watsonville has been on the vanguard on issues around representation and social justice before and I think we can do it again. I feel really optimistic about the work that the ad hoc committee did over the past year. And I think it's important to make sure that the work is treated seriously by the council and we look for ways to implement the recommendations that the community supports. 

I'd like to see the work of the ad hoc committee continue in some way. I think it's really important to bring more voices and opinions into this discussion, and advisory committees are one avenue of doing so. I'd like to look for creative funding solutions for projects that invest in community programs, that provide community members with 21st century job skills and a strong sense of community to address some of those root causes of crime and violence. I think most of all, this isn't and shouldn't be an either/or debate that's been done by some in the past. A thoughtful city council can support a police department while looking for creative solutions to address these issues.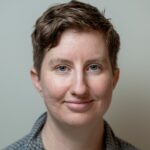 Jesse Kathan is a staff reporter for Santa Cruz Local through the California Local News Fellowship. Kathan holds a master's degree in science communications from UC Santa Cruz.