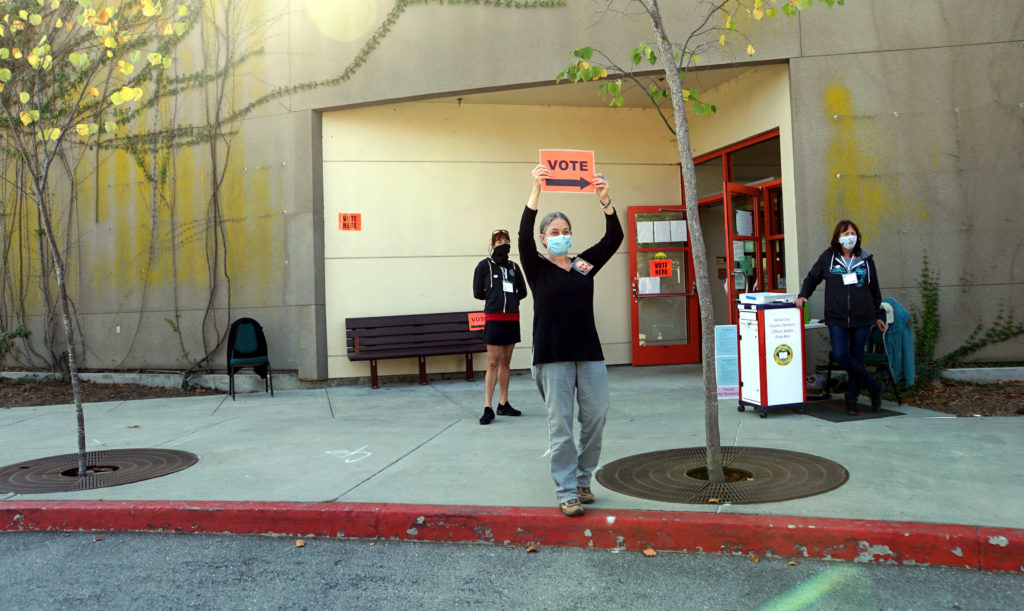 Santa Cruz Local offers its elections-related work free as a public service. But our work costs money to produce.
Santa Cruz Local depends on memberships from people like you to make sure vital information can be available to all. Can we count on your help?
Last county update: 12/1/2020 7:38:00 PM
Supervisor, 1st District (Vote for 1)
Candidate
 
Total
MANU KOENIG
 
17967 (56.71%)
JOHN LEOPOLD
 
13544 (42.75%)
 
Challenger Manu Koenig declared victory in the District 1 Santa Cruz County supervisors race Wednesday after incumbent John Leopold said he called Koenig Tuesday night to concede.
Koenig captured 56.92% percent of the vote to Leopold's 43.08% of the vote as of Thursday night, according to the Santa Cruz County Clerk's office. The district includes Live Oak, Pleasure Point, Soquel and large areas of the Soquel hills and Santa Cruz Mountains.
An estimated 18,000 ballots countywide are at the county clerk's office, still uncounted as of Wednesday afternoon, said Assistant County Clerk Tricia Webber. It is unclear how many of those ballots are from District 1 voters, Webber said. Those ballots include mail-in ballots, same-day registrations and ballots which need to be further verified for eligibility.
Webber said that regardless of Leopold's concession, the county clerk's office will continue to verify, count and certify the results.
"I'm honored to have won the trust of a strong majority of the electorate," Koenig wrote in an email to supporters Wednesday. "My work for the next four years is to earn the trust of the entire district. I'm so excited to get to work for the 1st District and county. Despite the long campaign, I woke up this morning with more energy than ever. I'm ready to work to implement the changes we need."
Koenig has not yet responded to a call for comment.
Koenig, 35, has led the group Greenway and has advocated for a trail and against a rail line on the Santa Cruz rail corridor.  He is now on leave from a business development position at Scotts Valley-based Paystand. The company facilitates business-to-business payments.
Koenig's campaign raised at least $149,906 compared with at least $117,461 raised for Leopold's campaign, according to campaign finance records.
Leopold won the March primary against Manu Koenig and three other candidates by a roughly 15 percentage point margin.
Leopold, 55, had been on the county board of supervisors since 2008. He was re-elected in 2012 and 2016.
In an interview Wednesday, Leopold said Koenig, "ran a very credible campaign that was incredibly well funded. It was an election where people wanted change over experience."
Leopold said he delayed plans to knock on doors to talk to voters because of the pandemic, but he eventually did it. Koenig visited mobile home parks and other neighborhoods around Pleasure Point in recent weeks.
Leopold said that a lack of in-person events and forums made it more difficult for him to connect with voters. "This was a very unusual campaign," Leopold said. "I want the residents of the first district to be well represented. We need a strong advocate for the unincorporated areas."
Leopold wrote on Facebook on Wednesday that he was "humbled by all those who gave their time, money and their support to my re-election effort." Leopold added, "Although I wanted a different result, I accept the will of the voters. I have contact[ed] Manu Koenig and offered my assistance in his transition to help meet the needs of residents of the 1st District and the people of Santa Cruz County. I am proud of the work that we have accomplished together and I will look for new ways in the future to contribute to the community."
Leopold helped develop stricter rules for vacation rentals in District 1 and elsewhere in the county. He wrote a county law adopted this year that requires mobile home park owners to find homes for displaced residents if they close. Leopold also helped start Live Oak Cradle to Career, a parent advocacy program.
Since June, Santa Cruz Local interviewed and surveyed more than 50 District 1 residents about what issues they want the candidates to address. Priorities included:
More housing options
Reducing high rents
More access to food
More and cheaper internet service
Police reform
Increased bike safety
More job options
Here is where the candidates stand on the issues, based on the candidates voting records, our candidate forums, interviews and questionnaires.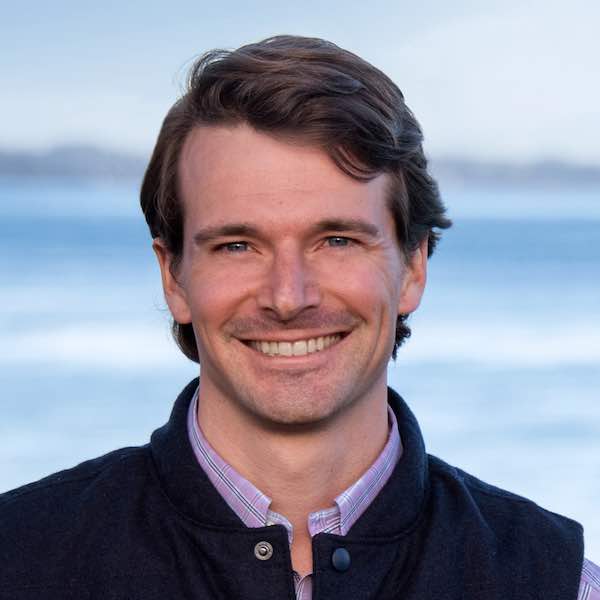 Manu Koenig
On housing, Koenig said he wanted the county to allow tiny homes on wheels in places where in-law units are allowed.
Koenig wants to increase the speed of permits at the county's planning department. Koenig wants to reduce permit fees to incentivize developers to create more one or two-bedroom units.
Koenig wants a bus line on the rail corridor or a reversal of the Regional Transportation Commission's decision for high-capacity public transit on the rail line and have only a trail on the rail corridor.
On internet service, Koenig wrote, "I will prioritize road work on streets where we can lay conduit for fiber optic cable. Roads like Soquel Drive are a prime candidate because they touch so many businesses, including the medical campuses, and also need safer cycling infrastructure."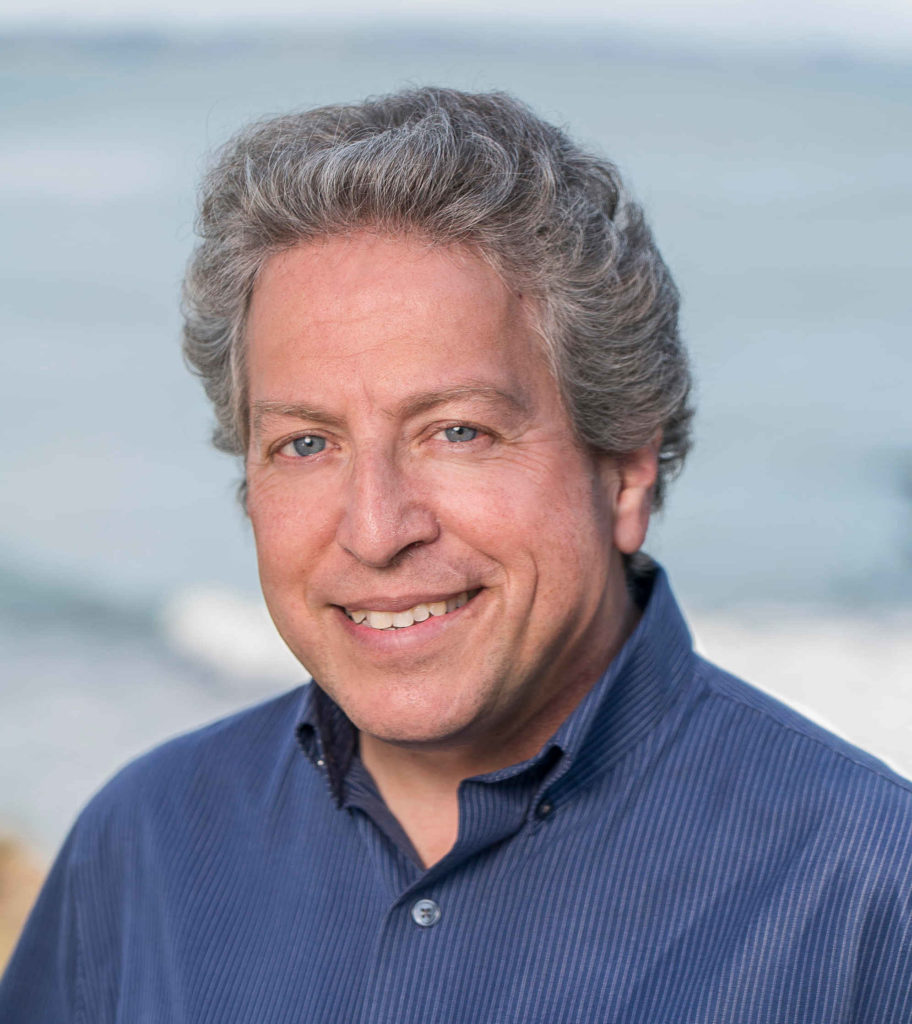 John Leopold
On housing, Leopold pointed to his record of helping to bring new multifamily housing developments to Portola Drive near 38th Avenue and 57 units in a separate project on Capitola Road. 
Leopold wrote a county law that requires mobile home park owners who want to close parks to find new housing for all of the displaced.
Leopold wants to continue the Regional Transportation Commission's momentum on the rail corridor. It is set to decide in the coming months what type of transit to put next to a bike and pedestrian path on the rail corridor. It will either be a rail or bus line. 
On internet service, Leopold said he led a community collaboration to expand internet service to more than 800 rural homes. A separate project with Cruzio is expected to bring fiber internet to eight mobile home parks, Leopold said.
---
Read Santa Cruz Local's reporting on the District 1 supervisor race:
---
---
Live Oak resident Chasity LeDoux casts her ballot Monday at the Simpkins Family Swim Center in Live Oak. LeDoux said her top priority was the rail trail. She voted for Manu Koenig for county supervisor. (Kara Meyberg Guzman — Santa Cruz Local)

Volunteer poll worker Nicole Lezin waits for voters behind a plastic screen Monday, Nov. 2, 2020 at Simpkins Family Swim Center in Live Oak. (Kara Meyberg Guzman — Santa Cruz Local)

Live Oak resident Lacey Chandler drops off her ballot Monday, Nov. 2, 2020 at the Simpkins Family Swim Center in Live Oak. (Kara Meyberg Guzman — Santa Cruz Local)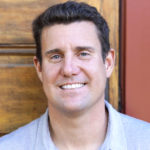 Stephen Baxter is a co-founder and editor of Santa Cruz Local. He covers Santa Cruz County government.