Santa Cruz Local offers its Santa Cruz County Board of Supervisors meeting recaps free as a public service. We want everyone to know what happens in local government. It makes our community stronger.
Santa Cruz Local depends on memberships from people like you to make sure vital information can be available to all. Can we count on your help?
SANTA CRUZ >> The uncertainty of county tax revenue losses during the COVID-19 shutdown has prompted county supervisors to consider a budget with assumptions Tuesday and an amended final budget document in mid-August.
"This pandemic hits so quickly and we are still trying to understand the impacts on our revenues," said County Administrative Officer Carlos Palacios, during a budget hearing this week. "At this time, we expect the COVID-19 pandemic to result in double the impact to county revenues of the Great Recession" of 2008-09, he wrote in the proposed budget.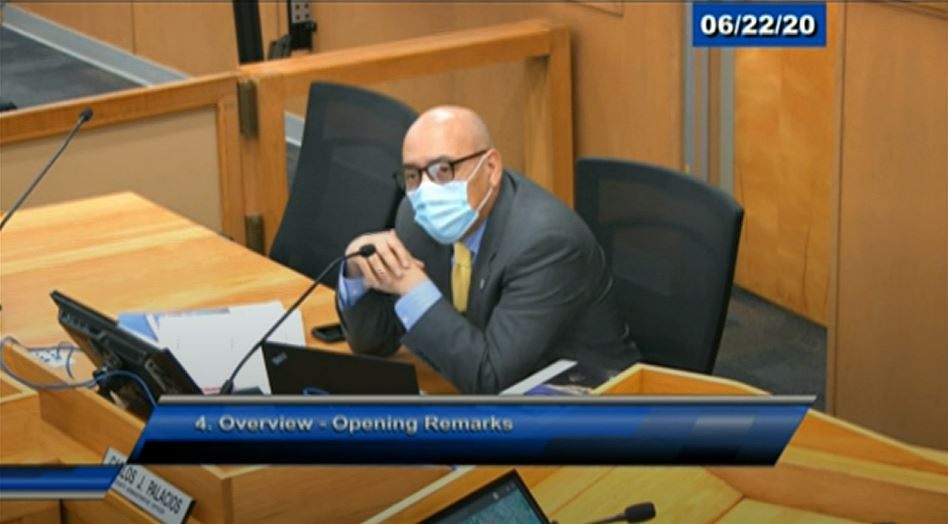 The fiscal year ends Tuesday and supervisors must pass a version of the budget by then. Palacios has asked supervisors to adopt a "pro forma" budget Tuesday and return Aug. 10-13 for more hearings on an amended budget for fiscal year 2020-21. It is expected to be adopted Aug. 18.
The county's budget is about $878.7 million and its general fund budget is about $587.8 million. The general fund is funded mainly by local sources such as property and sales taxes. Most discretionary spending by county leaders comes from the general fund. Leaders plan to use about $20 million in reserves to cover a deficit brought on in March from COVID-related revenue declines from hotel tax, sales tax and county fees.
Palacios said that austerity measures since the 2009 recession helped build reserves.
"That fiscal discipline exercised by the board … will greatly pay off now, as we have the need to use those reserves in our current crisis," Palacios said. "Using one third of our reserves is a very serious action." Reserves help the county stave off some cuts to programs and personnel.
Palacios noted that the county's credit rating would drop if it tapped into more reserves than proposed. "And it also puts us in danger if another emergency hits … We know that we are entering into a very dangerous fire season. The pandemic itself is not over. There could be new [COVID] outbreaks in the fall or winter that would require new county spending. And of course, there's always the danger of other natural disasters like an earthquake," Palacios said.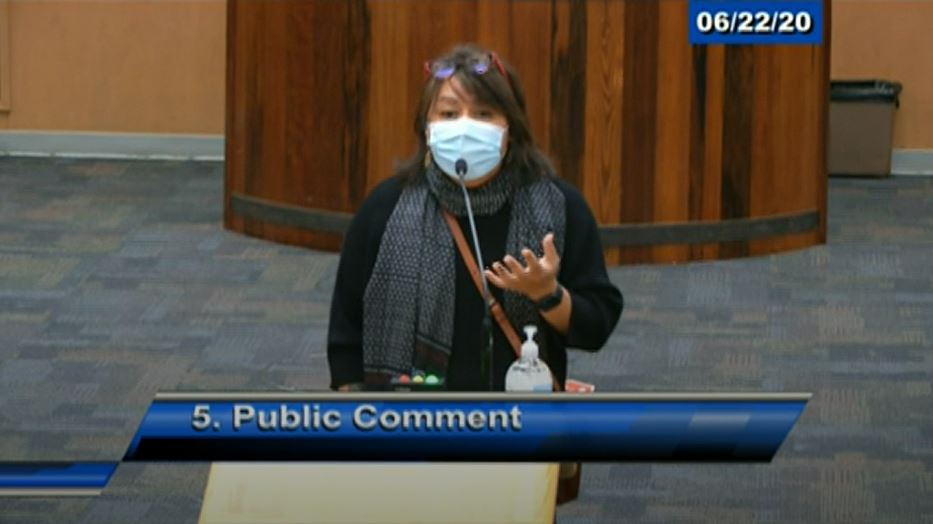 Budget changes
The proposed $878 million county budget for fiscal 2020-21 is roughly $107 million more than this year. The increase comes from operations, incomplete road projects, and housing and capital projects, said Santa Cruz County Budget Manager Christina Mowery. The proposed budget includes $4.2 million in cuts across many county departments.
Palacios said there were positive aspects of the county's budget picture:
About $56 million in reserves, triple what it had in its 2008-09 budget
Reduced pension obligations from employee labor unions
About 2,500 county employees, which is fewer employees than prior years
About $23 million expected in federal funding for the county's coronavirus response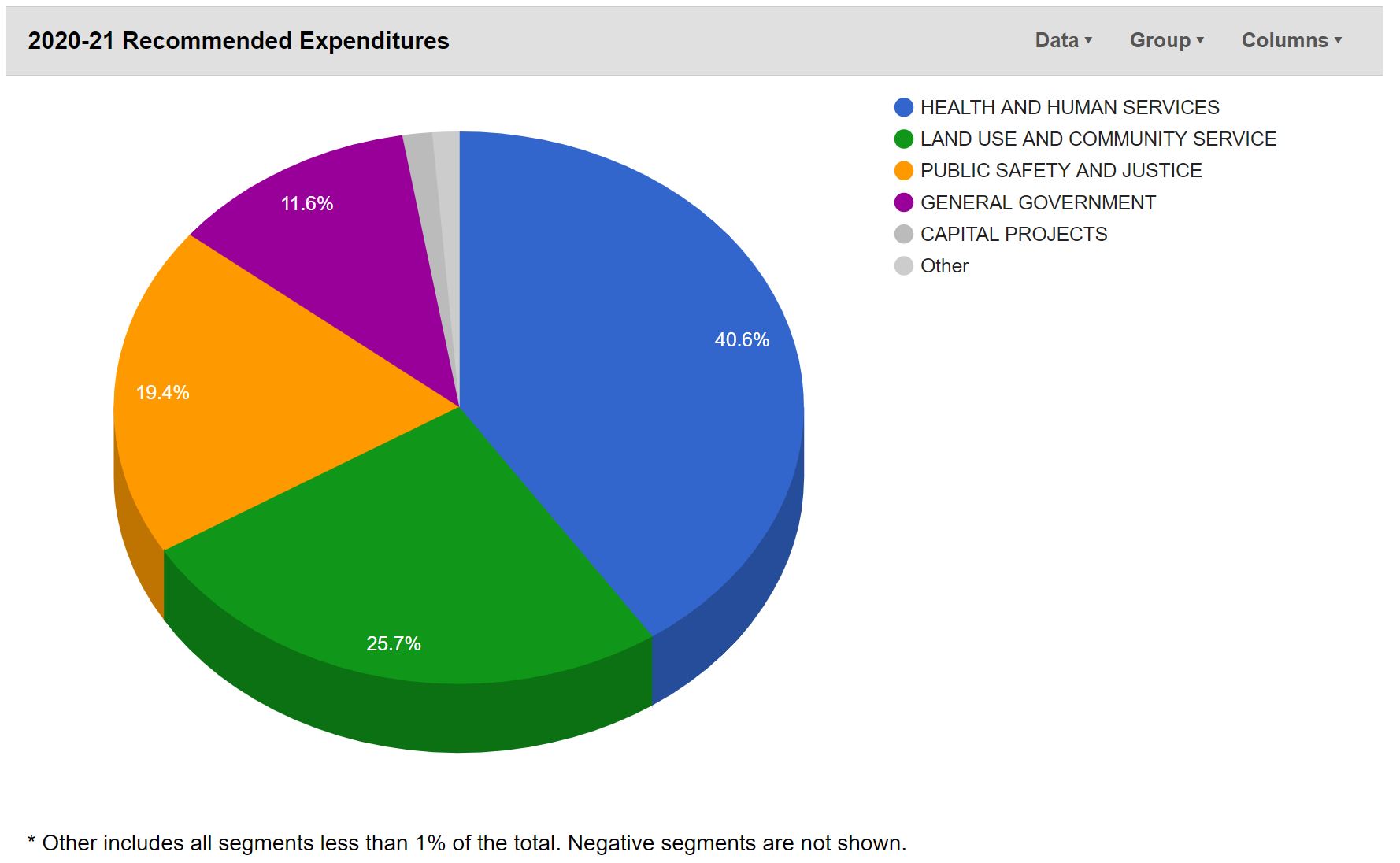 Four areas make up nearly 90% of the county's revenue for discretionary money in the general fund, county leaders said:
Property tax
Sales tax
Hotel tax
Cannabis business tax
Sales tax and hotel tax have dropped since the COVID shelter orders.
The two biggest proposed expenditures from the general fund are:
Public safety, courts and justice cost about 56% of the proposed general fund. It is about 54% of the general fund in the current fiscal year.
Health and Human Services is about 19% of the proposed budget and remains about the same as the current year. Large amounts of state and federal money also support it. 


Sheriff's Office budget
The Sheriff's Office's budget is about $85 million this year with 366 staff members. The proposed budget is $90.7 million with about the same number of funded staff. 
County funding is expected to dry up for the Sobering Center, a 10-bed, 24-hour alternative to jail for drunk-in-public offenses. The center at 265 Water St. near County Jail is run by Janus of Santa Cruz and is expected to close Tuesday. More people arrested on suspicion of drunk-in-public will go to jail and more deputy time will be spent on bookings due to the center's closure.
"The Sheriff's Office worked extremely hard to get this center open in 2015 and its closure is disappointing to all of us," Santa Cruz County Sheriff's Office deputy Ashley Keehn wrote in an email. "We are staying hopeful that we will be able to reopen the center once the economy recovers."
The center served more than 6,000 people since it opened, said Janus of Santa Cruz CEO Rudy Escalante. It costs about $675,000 annually to run it. 
The proposed Sheriff's Office budget includes several staff additions including two mental health client specialists for the Residential Substance Abuse and Treatment program. Two sworn deputy positions will be defunded to pay for the specialists, according to the proposed budget.
The other staff additions include two crime scene investigators, one correctional officer for the K-9 Drug Detection Program, one deputy detective for sexual assault, one probation deputy and a senior account clerk.
The Sheriff's Office this year added three staff positions to the Focused Intervention Team. It provides services and treatment to "offenders who habitually act aggressive but refuse to receive treatment or assistance," according to the budget document. The program links deputies to mental health clinicians to identify offenders and assist them.
County supervisors will meet at 9 a.m. Tuesday online at the county government building, 701 Ocean St., Santa Cruz. Submit comments or watch here.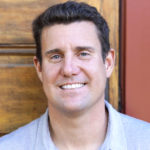 Stephen Baxter is a co-founder and editor of Santa Cruz Local. He covers Santa Cruz County government.