Meet Allan Timms
Age:

48

Residence

: Off Scotts Valley Drive, in the Cove Development Townhomes

Occupation

: Senior vice president of engineering for Universal Audio, based in Scotts Valley

Local government experience:

Prior to working at Universal Audio, Timms

worked

with nonprofits and charities in the United Kingdom. "As an executive, I have a budget of $30+ million, am responsible for a team of around 150 people, and have strong roots as an executive in terms of planning and roadmapping, prioritization, creatively funding projects, and managing complex projects concurrently," he said.

Important local issues:

Timms said economic development and long-term budget stability are two key issues. "We want to make sure that the town has money to carry on forward, making sure developments are being built within the city that are of benefit to everyone."

Fun fact:

Timms is a black-belt karate instructor. He started martial arts training at 11 but does not currently train.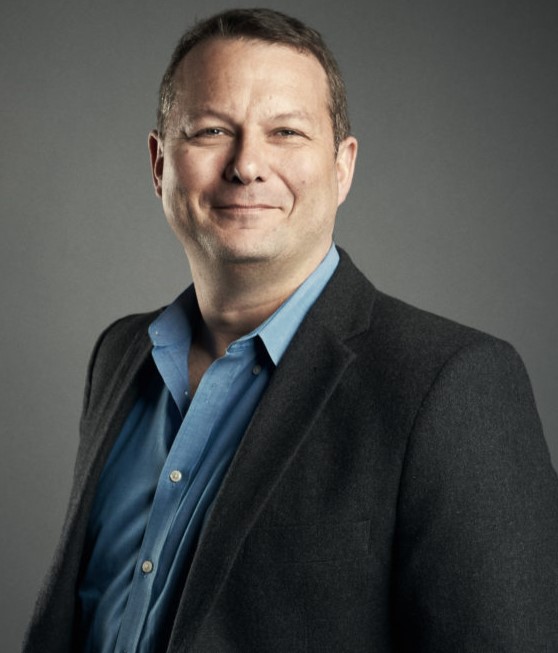 Allan Timms (Contributed)
Several Scotts Valley voters told us they do not feel safe cycling in part because of a lack of bike lanes. What will you do to improve bike safety and bike routes?
Allan Timms: Scotts Valley Drive seems to me to still be rather too fast in terms of people driving along, and there are a few crosswalks and the bike lanes that aren't protected. The city's Active Transportation Plan clearly had a number of options for things like protected bike lanes, for reducing car lanes, and for reducing the size of the car lanes. I really think that I would love to prioritize bike lanes. I'd like to prioritize slowing some traffic down. I'd like to prioritize more crosswalks.
I know the city has looked at and is actively pursuing some of this. The (Santa Cruz County Regional) Transportation Commission grants are generally a way that the city funds these types of activities. I have started looking at some of the priorities that the Active Transportation Plan calls out. And I think relatively speaking, they look like they're being done in the right way. The city, as you may know, adopted the Vision Zero. So to get to zero traffic deaths in the city, I think that's really important. And I think using that as a lens to look at the transportation plan, you look at the history of accidents on the roads and it's a few choke points to prioritize.
When elected, I would absolutely make it a priority to look at the existing prioritization and engage with the folks that we have on the Transportation Commission to try and allocate the funds. But I really think that Scotts Valley has the opportunity to be a real bikers' destination. An important step to get there is to make it safe and make those bike lanes bikeable. 
Some Scotts Valley voters told us they wanted better roads. How can you bring money to Scotts Valley's approved Active Transportation Plan? What road projects would you prioritize?
Allan Timms: Readers are probably aware that there's something like 60% of the roads inside the city are actually not the city's responsibility to maintain, they reside with the residents. So I think there's a couple of things: When over 60% of the roads are essentially privately maintained, some significant portion of the residents don't realize that that's the case. And even if they realize it's the case, they don't really know how to go about performing that maintenance. I think recommending contractors, recommending engagement, providing resources to residents, I think that would really help most of that road maintenance.
On the city side, the Active Transportation Plan definitely is key to making the roads safer. In some cases, I think it's key to make the road slower. Prioritizing pedestrian and bike safety is the right answer. Post that, then I think we have to look at where else are the underfunded pieces. If we can't get transportation commission grants for that, look at how we might incentivize in another way to try and make the money available.
I don't know all of the history and therefore all of the things that have been done or not. I think one of the things that I hope to bring to the city is actually a willingness to explore new ideas and new creative ways of aligning those incentives. Even if they failed in the past, it doesn't mean that the climate isn't right now to say, well, we can do this thing in a different way, and be more successful.
Several Scotts Valley voters said they wanted more accessible and affordable child care. What's your plan to increase accessibility to child care?
The child care arrangements that were provided by parks and recreation prior to the pandemic were very affordable and pretty available. Then, over the course of the pandemic, the parks and rec department really suffered very heavily on funding. They lost a lot of staff, they got very much behind in terms of their ability to just even just maintain things like sprinklers. The Boys & Girls Club in Scotts Valley is absolutely something that the city I think invested in and has certainly supported, and then there's the Champions child care facility on the Vine Hill (Elementary School) campus. 
I think that the city needs to get the Boys & Girls Club up and running, and make sure that's supported, and look at exactly how the funding and fee structure work so that it benefits the families.
My plan absolutely is to look at some of the plans and research what options there are, and just see where the city can help. I think it's an important part, from my perspective, to make sure we have people that work in Scotts Valley who can afford to live here. I think the same is true of child care. People that work in Scotts Valley, or live in Scotts Valley, need to have enough support so their children can attend school. 
I definitely want to spend some time looking at the planning, looking at accessibility and looking at Champions' fee structures and look at how it affects particularly, you know, the lower income side of the community. And look at ways in which the city can help.
Scotts Valley's budget has improved recently, but city leaders have described its finances as stable but fragile. Are you open to raising the city's hotel tax or any other local tax? What other ways could the city grow its revenue or develop its economy?
Allan Timms: The Measure Z funds have an expiration, so that sales tax revenue isn't there forever. I'm not saying we can't pass another such measure; I think it's going to be necessary to pass another such measure to actually continue to be funded in that way.
The other issue is that what it gets from property taxes is very small compared to most cities. We get sub-7% of property tax revenues going into the city's budget, versus other nearby cities (16% in Santa Cruz) just because of how the city's budget and incorporation happened back in the early days. Then, the (hotel) occupancy taxes are currently at 11%. Twelve percent is pretty much the standard. Santa Cruz is already looking at expanding that to think the state overall is looking up. I think it's almost certainly a necessity for Scotts Valley, actually, to have that as well. 
I think I'd be open to exploring all of those things. If there's a way to change how much of the property taxes we get, that would clearly help. I think that the sales tax measure is likely to need to continue. I think the (hotel) occupancy tax is probably inevitable. The hotels we are in consultation with appear to support that.
There's other things we can explore, such as short-term vacation rentals and occupancy revenue. Larger and commercial developments will help boost the city economy too. They also bring a willingness to explore better restaurants, better stores and more local-business foot traffic.
All of that stuff brings in more revenue, benefits the visitors, benefits the community, and means that we don't necessarily have to look at raising the tax. If we can get that critical mass, that probably means we don't have to increase the sales tax. I think we're not short on options.
Some voters said they wanted more parks and recreation programs. What will you do to expand parks and recreation programs, including reopening the Siltanen Swim Center? 
Allan Timms: The parks and rec program really has had a hard time during the pandemic. Funding was essentially minimized to that function. We went for some time without having the right staff in place.
We've got a new parks and rec director now and the city manager is absolutely prioritizing, growing and really getting that function back up to speed. There are a number of studies that I haven't dug through in detail yet, but certainly there's a study that's been looked at to determine which functions parks and rec can provide and should provide, which functions would make sense to contract out to other external private companies, and which functions the city should run directly.
The swim center is a great example of that. It's been closed way longer than anybody wanted, it was the subject of much analysis, and had a larger amount of work than it was first anticipated. Does it make sense to have a contractor that is able to manage multiple pools and ours, such that if we have illness, the pool doesn't have to close, we can bring someone else in from somewhere else? So there's economies there of scale, in terms of how we operate. But certainly reopening the pool is a clear priority for the community. It's a clear priority for me to think of more things like better maintained tennis courts, better landscaping, and more parking. There's work to be done there.
We have a parks and rec department that is moving on this stuff. We have a Public Works director who's amazing, our city manager is fantastic. The city's job is to listen to those people and listen to the community, and really help in putting our way as the city behind those plans.
Editor's note: A September 2021 Management Partners report recommended that Scotts Valley  "outsource aquatics programming at the Siltanen Park Swimming Pool facility through a contract with a third-party provider or a shared services agreement with the City of Santa Cruz, Santa Cruz County or the Boulder Creek Recreation and Park District." 
In the Nov. 8 election, Scotts Valley residents will choose a new representative for the Scotts Valley City Council. There are three candidates vying for two seats. Read Santa Cruz Local's Election Guide for the other candidates: