Meet Derek Timm
Age:

49

Residence

:

North end of Scotts Valley, off of Granite Creek Road

Occupation

: Small business owner, real estate broker                

Local government experience:

Derek Timm has been a Scotts Valley City Council member since 2018. He has served on the Scotts Valley Planning Commission and worked as a consulting attorney for the city attorney offices in Capitola and Santa Cruz. 

Important local issues:

Timm said the city has challenges around diversity, equity and inclusion. Timm said many city issues he wanted to work on were upended by the

COVID-19 pandemic and the CZU Lightning Complex Fire in 2020.

Fun fact: Timm laughed and said he loves to do impressions. "Think Saturday Night Live characters, mostly from the 1990s," Timm said.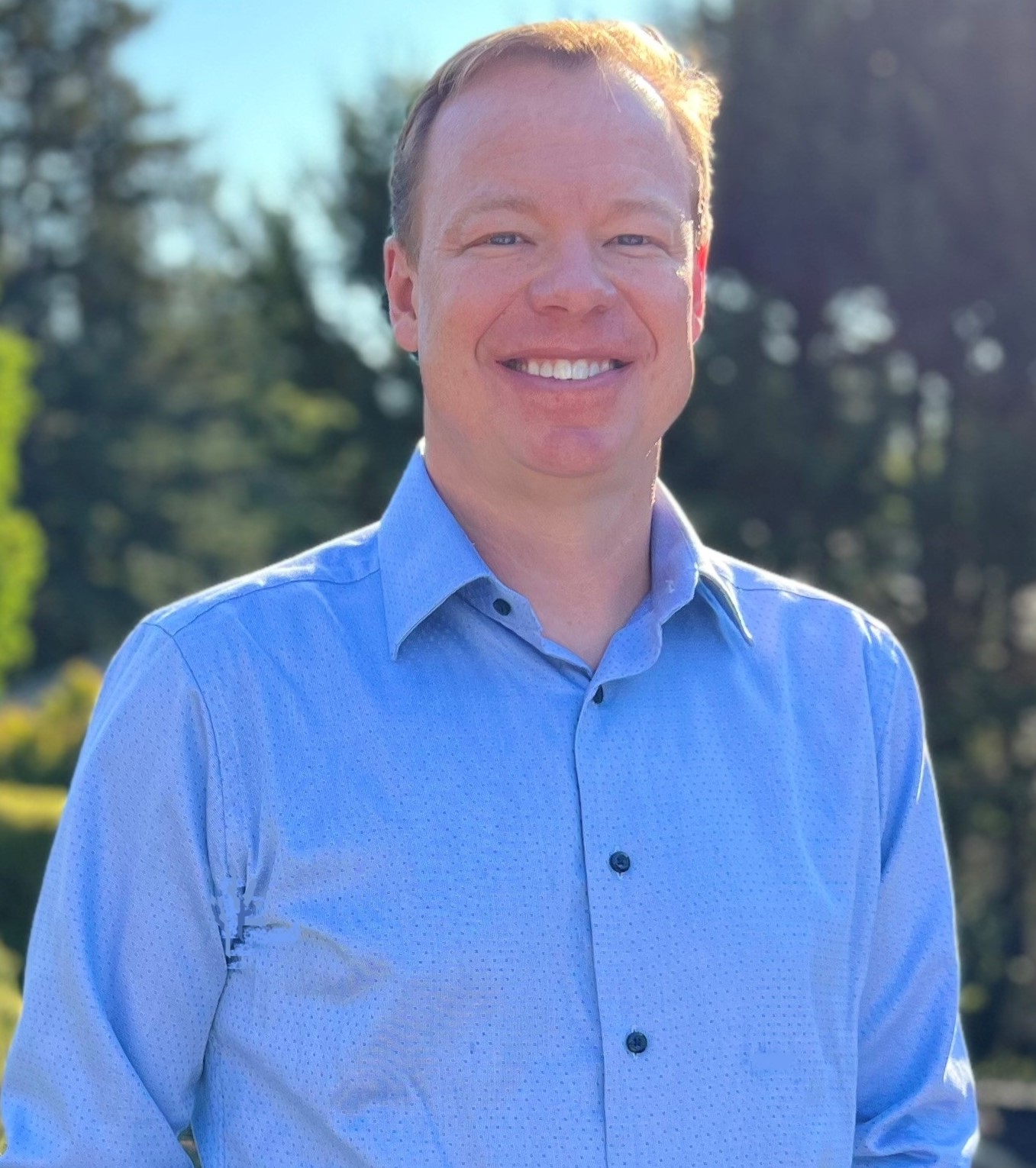 Several Scotts Valley voters told us they do not feel safe cycling in part because of a lack of bike lanes. What will you do to improve bike safety and bike routes?
Derek Timm: I've actually been working on this issue since before I got on council — I cycle probably a couple of hundred miles per month, so I spend a lot of time on a bike.
We have made improvements in Scotts Valley around bike lanes. But I think there's another component, which is teaching our kids where to safely ride their bikes and how to do it and what equipment to have. I've worked with Ecology Action to set up training for students at schools. And we used to run the Mountain Charlie Challenge, a countywide bike fundraiser. Ecology Action has been a great partner in bike safety for our community.
We also secured grants through the city for Safe Routes to School, which helped us actually to mark a number of bike lanes that were not previously really well marked in our town. We also have green bike lanes now, and you can get around the entire perimeter of the city. There are still areas where you kind of need to know where to go to have a good, safe bike route. But part of my work with the Community Foundation (Santa Cruz County) has been working on maps for calmer routes countywide.
Additionally, as a city, we just adopted Vision Zero, in partnership with the county and Watsonville, and that's going to allow us to submit safe-street grant proposals. We will be eligible for grants through the Federal Highway Administration for funding, which we aren't without that program.
Some Scotts Valley voters told us they wanted better roads. How can you bring money to Scotts Valley's approved Active Transportation Plan? What road projects would you prioritize?
Derek Timm: One of the things to educate voters in Scotts Valley around, is that about 60% of our roads are not city roads. People will look at the condition of some of the roads and think, the city doesn't take good care of the roads — but we don't actually have the right to maintain them.
There is a piece of this that is just educating the public around what is a public and what's a private road, but we did just update our Active Transportation Plan and our community improvement process. Through that, we have a list of priorities and which roads we want to prioritize. We're also doing a pavement management program and we're evaluating a few different third parties on what to tackle.
I think our priority is going to be led, rather than just saying, who is coming to us the loudest, is going to be based on data. We want to spend dollars best for the entire community.
We're also working with the (Santa Cruz County) Regional Transportation Commission on grant proposals. And we also have Measure D money that we get through county funding, which has already been prioritized.
Several Scotts Valley voters said they wanted more accessible and affordable child care. What's your plan to increase accessibility to child care?
This was a big deal, especially when we went into COVID. As a city, we couldn't operate child care. We closed our entire recreation department, which was a hard decision to make. Instead, we partnered with the Boys & Girls Club during COVID to help facilitate access to programs, and they hired child care representatives to come out to run an outside program for the city, alongside the school district. It's a great program and they provide great services. They're looking to expand in Scotts Valley, so I'm very supportive of their efforts and would love to see more.
Another thing we've been working on, when I was mayor, I worked with Congress to help make sure we had funding for our facility because one of our major child care facilities in town is at the Vine Hill (Elementary) School campus. We secured a $1.4 million grant to rebuild that facility. It took a long time to get the budget approved last year, but it finally came through, and we're in the process of getting that funding from the U.S. Department of Housing and Urban Development.
The school district is now working with Champions, an outside program running child care for parents in the school district, in city facilities. 
Scotts Valley's budget has improved recently, but city leaders have described its finances as stable but fragile. Are you open to raising the city's hotel tax or any other local tax? What other ways could the city grow its revenue or develop its economy?
Derek Timm: I always would prefer to grow revenue based on improving our (city) businesses, and we've had some real successes in the last 24 months.
At the beginning of 2020, K-Mart shut down, and I was chosen by the council to work with the owner of the shopping center to try to find a replacement. We brought in Target, which is open, and the whole community is really excited to see them open their doors. K-Mart was one of our top 10 sales tax providers, so having someone reopen in that space is going to be a big deal in terms of our revenue.
We had 1440 (Multiversity) close completely during the pandemic, and they were one of our top (transient occupancy tax) providers and one of our top sales tax providers. So getting them reopened was a big deal. The program they just put together with Salesforce has really been a boon for us.
There were so many programs that we worked with as a city and grants we gave out to help keep businesses open, which I think was really successful from a revenue standpoint. However, as a city, we only get 6.5% of our property tax dollars back. We are going to continue to examine the budget obligations the city has and make sure that we can deliver the types of services the community expects.
Some voters said they wanted more parks and recreation programs. What will you do to expand parks and recreation programs, including reopening the Siltanen Swim Center? 
We closed the swim center down during COVID, which was a great time to conduct some upgrades. An outside company came in to do the upgrades and started the process, and it turned out there was more to do than the surface revealed. We're now in the process of replastering and doing (Americans with Disabilities Act) upgrades. The facility won't reopen in time for this swim season, but will be ready for next season.
We also just hired a new parks and recreation director, Ali Robinson. She's gone through all the recommendations we've received from the consultant on how to bring back programs. She gave those to our Parks and Recreation Commission, and they've picked out their top priorities for her to proceed with. We're also bringing back programs through outside providers like Musical Me, the Santa Cruz Film Festival and Tinker Garden. We also work with outside providers for soccer, little league and softball.
One of the other things that the community experienced was, we were the host to all of the fire trucks during the CZU (Lightning Complex Fire), which damaged all our fields. We're just now bringing some of our major fields back now, so we're excited for the future.
The Scotts Valley City Council incumbents, Derek Timm and Jim Reed, also answered questions on the following topics.
In 2021, you proposed that Scotts Valley's affordable housing requirement in new developments — or its inclusionary requirement — should apply to the entire city. It's on the staff's project list and a majority of council members said they support it. But we still haven't seen a change to the city's law. Why not?
Derek Timm: This comes down to staffing. Our entire Planning Department is two people, with (Community Development Director) Taylor Bateman running the show. He's been trying to fill a position for a senior planner for about a year and a half.
We will see more progress happen, but as of now, it's just a staffing question, and we're waiting for more guidance from the council. We're talking about potentially hiring an outside recruiter, and spending the money to get someone in, because this is a high priority for our city.
The town center development plan has been in discussion for years. It calls for denser housing shops, restaurants, and a town commons. Why has the town center vision taken so many years to realize? What parts of the town center plan would you push in your upcoming term, and how? 
As a community, this has been a 20-year dream for the community. The reasons they've hit walls each time — there have been various factors that caused false starts: The 2008 crash, developers went under, and Safeway got purchased by an outside investor. One of the early issues was the land assemblage, which has been fixed. But the bottom line is that this is a super complex project.
You have environmental issues, land assemblage, and a community that's on board with the vision. Then you have the market economy, which we're kind of going into and seems like a tougher economy at this moment. So right now we're in the — we're planning for this to happen.
Right now, we're working with a consultant called Good Cities, and they're helping us update our specific plan to reflect the market realities. We also hired a consultant last year, a top retail expert, Bob Gibbs. We want to incorporate his recommendations into our specific plan, and then go to a developer and say this is exactly what we need, versus having a developer come in and maybe deliver something to us that the community doesn't want.
In that exact spot, we have Target opening on Sept. 25. Right next door we have the Hangar Building, the Penny Ice Creamery, MADabolic Fitness, Faultline Brewery and the new performing arts center. That central downtown that we're lacking in Scotts Valley gets dropped right into the center of that and connects it all, so doing it correctly is super important. But all the pieces for success are right in that bubble right now, which I think is great.
In the Nov. 8 election, Scotts Valley residents will vote for two of three candidates who are vying for seats on the Scotts Valley City Council. Read Santa Cruz Local's Election Guide for the other candidates in this race: