Meet Yvette Lopez Brooks
Residence:

Cliffwood Heights, near New Brighton Middle School

Age:

38

Occupation:

Executive director of the Santa Cruz-based nonprofit group Your Future is Our Business

Local government experience:

Brooks has been on the Capitola City Council for the past four years. Brooks worked for the Santa Cruz County Office of Education in monitoring compliance in the Special Education Local Plan Area.

Important local issues: Brooks said she wants to support families and children. "I really believe that it's important to have a minority voice, a woman's voice, a woman of color, a mom, someone who works full time, all of those things. It's important to be able to offer that insight while serving," Brooks said. "My other priorities are preserving our environment and looking at our housing issues, as well as just making and maintaining Capitola a really special town," Brooks said.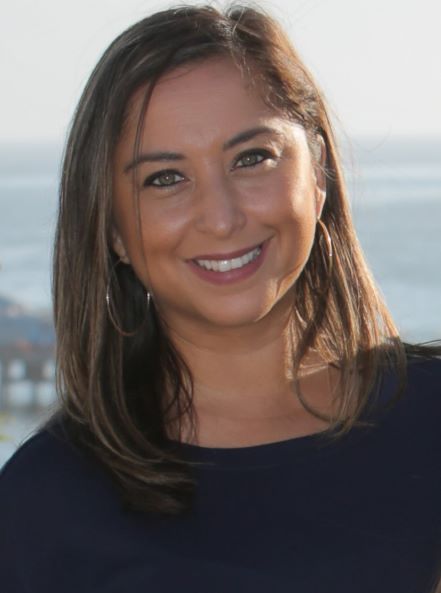 Yvette Lopez Brooks (Contributed)
What is your dream for the Capitola community?

Brooks said she wanted a "healthy, thriving lifestyle" for everyone in Capitola. Brooks said she moved to Santa Cruz County more than 20 years ago. She said she is married with an 8-year-old daughter and they own an 800-square-foot condominium. "

When I first moved here, I never imagined that this would be, what I like to call, my forever home," Brooks said. "I only wish that — it would be my dream for everyone else: The hard-working full-time parents, the folks who just don't see that as a reality. I hope to try to create those opportunities for everybody, including my daughter," Brooks said.

Fun fact: "I was the first Latina to hold office in the city of Capitola."
In the Nov. 8 election, Capitola residents will choose three city council members from five candidates.
Read Santa Cruz Local's Election Guide for the other candidates:
— Alyssa Shook
Correction: The number of years that Yvette Lopez Brooks has lived in Santa Cruz County has been updated.
Questions or comments? Email [email protected]. Santa Cruz Local is funded by members, major donors, sponsors and grants for the general support of our newsroom. Our news judgments are made independently and not on the basis of donor support. Learn more about Santa Cruz Local and how it is funded.
Santa Cruz Local's news is free. We believe that high-quality local news is crucial to democracy. We depend on locals like you to make a meaningful contribution so everyone can access our news. Learn about membership.