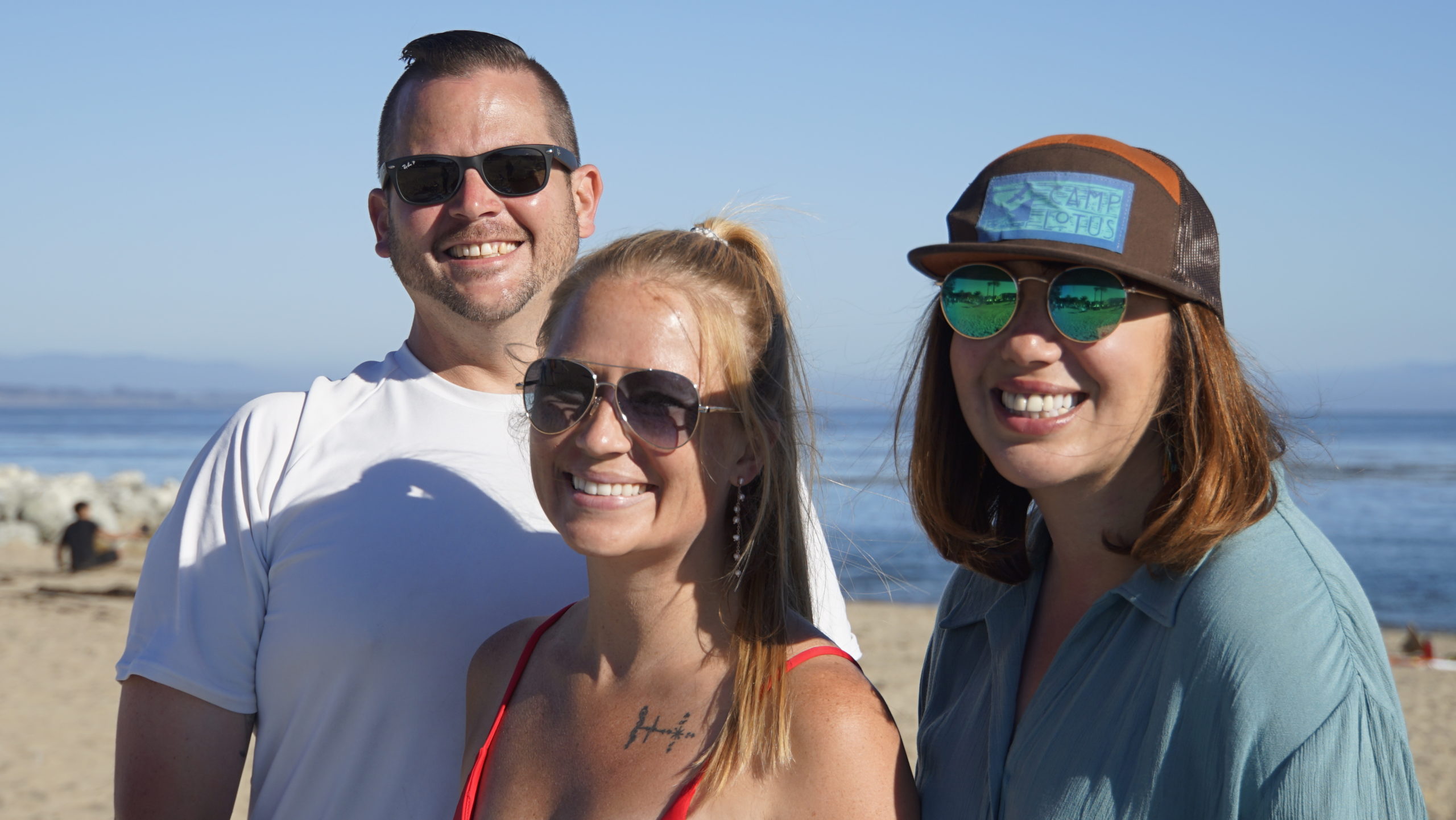 From left, Capitola residents Timothy Will, 38, Jennifer Will, 36, and Reem Bazzari, 42, share their thoughts on emergency behavioral health services and the housing market. (Kara Meyberg Guzman — Santa Cruz Local)
CAPITOLA >> In a recent straw poll of Capitola voters, many residents said they wanted Capitola City Council candidates to improve bike safety, snarled traffic and housing availability. 
Ahead of the Nov. 8 election, Santa Cruz Local interviewed about a dozen Capitola residents about their priorities for the local candidates. The interviews took place at the Capitola Village Esplanade, on Capitola Main Beach and at a mobile home park. 
We asked:
What is your biggest need from local government?

What personal experience makes you care about this issue?

What questions do you want to ask local candidates as they compete for your vote?
Cycling safety 
Several residents said they do not feel safe riding a bike in Capitola — even if cycling is their primary form of transportation or exercise. 
One retiree who lives in a Capitola mobile home park said she uses an electric bike as transportation but doesn't always feel safe riding it. She said she'd like to see more speed bumps and traffic law enforcement. 
Another resident said she would like to bike around Capitola, but she doesn't feel safe. She said she keeps her bike on a trainer.
Traffic problems
Several residents said traffic has worsened. They wanted solutions to traffic.
Capitola resident Maureen Collins, 66, said her family has lived in Santa Cruz County for generations. Collins expressed concern for the increase in traffic in Capitola over the years. "Traffic would fall off right after Labor Day," Collins said. "We kind of got our town back after that." Collins said that doesn't happen anymore.
Capitola resident Sue O'Neill, 64, is a retired art teacher. She said drivers can be reckless and break traffic laws. "People (in Capitola) go through stop signs," O'Neill said. "I almost got into an accident thinking they were going to stop, and they rolled right through"
Rail-trail project
Residents that we interviewed wanted to know Capitola City Council candidates' priorities for the rail-trail project. Some wanted to see the rail-trail built as a viable form of cycling transportation infrastructure and to ease traffic. 
Others said they did not think it would be practical and would like the council to advocate for different transportation solutions. 
Empty home tax
This year, the Capitola City Council considered whether to put a tax on empty homes on the November ballot and voted not to include it. 
Santa Cruz city voters will have a similar question whether to tax empty homes on the ballot. 
Capitola resident Reem Bazzari, 42, said she wanted to know if the council plans to revive a potential tax on empty homes. Since Bazzari bought her condo in 2017, home prices have risen, she said. 
"You would think I would say [rising home prices] is a good thing," Bazzari said. "But I also want the people around here, the people who live here [to be] invested in the community that they live in, versus [people who] just see it as an investment property."
A People's Agenda for Capitola City Council candidates
Based on themes we heard from Capitola residents and our reporting, Santa Cruz Local formed these questions for Capitola City Council candidates. We call this list our "People's Agenda." 
Several Capitola voters told us they do not feel safe cycling because of unsafe drivers. What will you do to improve bike safety?

Several Capitola voters said they fight traffic around the village and 41st Avenue. What's your plan to improve traffic flow? 

What are your priorities for the rail-trail project through Capitola? 

The Capitola City Council decided not to pursue an empty home tax on the November ballot. What's your stance on an empty home tax for Capitola?

State leaders have set a target for Capitola to build 1,336 new homes by the end of 2031, mainly affordable units. The city has not met its current goals. Where in Capitola would you support denser housing? What zoning changes would you support?
Kara Meyberg Guzman contributed to this report.
An interactive table shows the top priorities and needs mentioned by Capitola residents. Data is based on 15 interviews and survey responses. Data was collected in February, March and August 2022. (Kara Meyberg Guzman — Santa Cruz Local)
Santa Cruz Local's news is free. We believe that high-quality local news is crucial to democracy. We depend on locals like you to make a meaningful contribution so everyone can access our news. Learn about membership.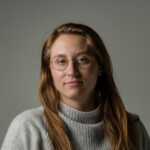 Natalya Dreszer is Santa Cruz Local's community engagement and business development coordinator.