Meet Gerry Jensen
Residence:

Upper Capitola Village

Age:

54

Occupation:

Co-owner a construction and development firm

Work and local government experience:

Jensen worked for Campbell Union School District and Moreland School District in operations, construction and transportation. He was also a union president and chief negotiator. Jensen also worked on campaigns for school bond measures. Jensen later started a construction development company and was a reserve deputy in the Santa Clara County Sheriff's Office for about seven years. Jensen said he bought a property and built a house in Capitola in 2013.

What local issues affect you that make you want to run for this office?

Jensen said he is a "firm believer" in community involvement. He completed the City of Capitola's

Local Government Academy

two years ago in part to gain a greater understanding of each city department. He said he also has been involved with the Capitola-Soquel Chamber of Commerce. "I feel it's time to run for city council for the community," Jensen said.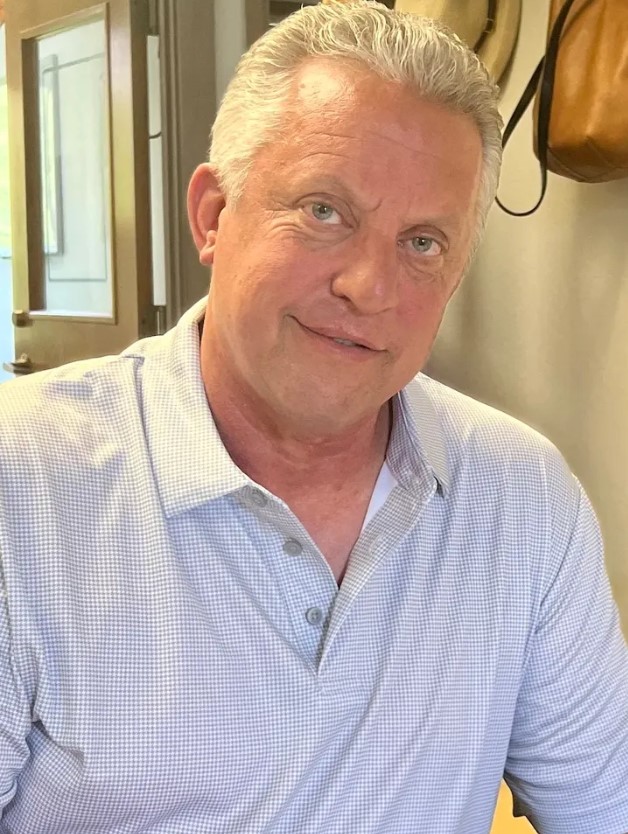 Gerry Jensen (Contributed)
What is your dream for the Capitola community?

Jensen said three big issues to tackle are

Capitola Mall redevelopment

, dealing with the state's

housing production goals for Capitola

and improving road and sidewalk conditions for seniors, kids, and people with disabilities.

Fun fact: "I'm a father of four daughters, and last year I had three grandsons born. Two of my daughters are pregnant again. So we're going to have five grandkids in like 15 months. I'm 54. My wife, she's 52. She's like, 'Oh my gosh, we're gonna have five grandkids!' It sounds like we're like 80 [laughs]. It's just fun. We're excited."
Several Capitola voters told us they do not feel safe cycling because of unsafe drivers. What will you do to improve bike safety?
Gerry Jensen: I think that issue is an approach from two standpoints: We have bike issues and we have vehicle issues and I think they both come together. So I can see somebody on a bike saying that safety is an issue for them, because of the driver. There's also issues with the way people are operating bikes.I would advocate for a three-prong approach. I would like to see us having more green lanes. These are the bike lanes or new bike lanes or existing bike lanes, and have more indicators. And so a lot of times we see the first 20 feet off an intersection or coming to an intersection painted green in other cities. We have a couple of those in Capitola and I'd like to see that increase. 
The next thing I would like to see — and I know our community does an amazing job in trying to communicate —  is an enhanced awareness campaign about bike safety. Including the schools into that, city outreach programs, website. I know the police, who are very active now in social media and having them post things. And then signage would be very important, I think, refreshers on all that would be great. 
The next thing is e-bike safety. They go up to 28 mph and that's in a bike lane. It's harder for people to understand, like a car pulling out. Let's say somebody's been driving for 20 years, they can say, 'Oh, I have plenty of time to pull out. Because I know the average bike is going (less than) 7 mph.' When they start to pull out, they see a person on a bike and that bike's going 28 mph. They're going to approach that intersection a lot faster. We've had three to four e-bike accidents recently, and so that's a big concern. 
I think there needs to be enforcement from the police for helmets. Sure, a bike rider feels unsafe because of bad driving, but sometimes with enhancement of the speed of a bike and that sort of thing, it could be a problem. 
And then I would look into a third approach to work with the Capitola Police Department to enforce more laws. A lot of times we see cars drifting into bike lanes, or driving in bike lanes to go make a turn. That's an issue and that's an enforcement thing. I'm a bike rider myself. (Some cyclists) come down to an intersection and they don't stop at a stop sign. They come around a turn super fast. And then if the driver's not paying attention, you know, they're unable to maneuver around the bike rider.
Several Capitola voters said they fight traffic around the village and 41st Avenue. What's your plan to improve traffic flow? 
Gerry Jensen: If we talk about village traffic, let's just focus on a holiday or weekend. One of the biggest culprits to traffic problems in the village are people waiting for parking spots. So you know, it's very tight in there now with the new (dining) parklets. And with parking on both sides in some sections, you almost can't get around. So one person will sit there and wait in a car maybe 3, 4, 5 minutes. And you know, people are honking horns, but that person doesn't move. That backs traffic all the way up. And that recovery time, just from that one car, could be 10 minutes before each car could pick up speed.
I see that all the time. And I think that's something that needs to be better enforced, or noticed, like no stopping. While waiting for parking. We're lucky to have the parking enforcement officers down there and police officers down there with a high presence down there. But with funding or safety grant or whatever we can get funding for, we're able to support them to keep that traffic flowing. 
Another important thing is better bike lane marking. When we talk about the village, some parts of the village have a bike lane, some parts don't. But if that was identified a little bit better and a little more safer, then we might get more people that want to ride their bikes in our village rather than taking their car now. I do know people personally that say, I feel too scared to ride my bike down there. 
Regarding 41st (Avenue). The City of Capitola has just started work on synchronizing all the lights on 41st, which is going to help the traffic flow. it might pick up the traffic flow on 41st. 
But and it might affect us, if you're on Capitola Avenue, you might be waiting a lot longer because we're trying to synchronize like, so that's just come online, I think enhancement of that, monitoring that to close as we can and see what the capabilities of the system and I don't know what they are, but like, you know, maybe there's a synchronization for three to seven in the traffic, and then there's not as much synchronization during the middle of the day.
I think two other things would be improving is Santa Cruz Metro — that there's better bus service. It should be dependable. I don't say dependable in a negative way, but more like 'Oh, I know I can always catch a bus and I know the bus will take me from here to here.' And it's very consistent. 
And then just when we talk about the massive traffic that we have down in the village, I know there's a shuttle service that runs. Advertise that more so people that come from out of town can understand that they can go park out of the area and pick up the bus shuttle, you know, on the offer of parking lots of stuff, there is a shuttle there.
What are your priorities for the rail-trail project through Capitola? 
Gerry Jensen: My biggest priorities — we just got done talking about: Traffic and bike safety. When we talk about the rail trail, let's just talk about the trail part of it. With bike riders, let's say this is built and it will be this beautiful connection across our county. I've heard numbers of 2,000 or 5,000 bike riders coming through. Let's just say it's 500 riders. If those 500 bikes bike down into the village and we already have parking problems. We need to make sure we have a very grassroots approach to solving a problem that we have today. More of the challenge is how we're going to make people feel safe. 
And I think that's at all age levels. That goes down from younger adolescents riding their bikes to school or just commuting across the city to the friend's house, to seniors accessing it for walking. I think it's a positive thing to have the trail coming through. But to make sure that if there is, that there's funding put aside to make sure that a lot of safety measures, or enforcement is going to happen to make that a safe path.
One last thing, I just want to make sure that we have a community approach and I am really into a grassroots approach. Reach out to the schools for that and the senior program where you go to senior housing up there, and Bay Avenue. Start to bring those people in and say, 'How were you going to use it?' And make sure we have that input from them.
Editor's note: When built, the Coastal Rail Trail is expected to have 10,000 bicycle trips per day countywide, according to a 2013 environmental impact report.
The Capitola City Council decided not to pursue an empty home tax on the November ballot. What's your stance on an empty home tax for Capitola?
If we're talking specifically about the issue that was brought up at the (Capitola) City Council meeting for conversation, I would not be in favor of the second home tax as it was presented at that time. I think there was a lot of questions about what the money was going to be used for, who was it going to affect how and how it was going to be implemented. And also, when we looked at the survey that was also laid out that time, (support) was like in the high 50s. And (it needed) a two-thirds vote to pass. 
In my previous experience, I worked at  three bond elections in school districts —  one that wasn't successful and the other two were successful. And the reason why they were successful is that we went from the grassroots. We met with the user groups. We understand what their user group was, we understand what the needs were. And then we said, 'OK, these are what our needs are, this is what we want. This is the cost. And then how are we going to afford it?' 
I think the reason why the (Capitola City) Council tabled (the second home tax discussion), which I appreciated and supported, it was a little bit of a quick time crunch going into November. 
As soon as I heard that they were going to run an ad hoc group to study the issue for a couple of weeks and then try to bring it back to council. I volunteered for that ad hoc group the very next morning. Because I've seen things not pass, and I've been involved with them, they haven't passed. And I've been involved with success. If you bring the community together, it's even better. 
Capitola is a smaller town. I would hate to see something like this get tied into legal action. 
The process should be bringing a whole bunch of user groups together. And that should be people that have second homes here that aren't gonna be able to vote on the measure. They should still be involved in that process. We should have people that are in affordable housing.  We should have people that live in apartments. We should have people that are just normal homeowners in the area. We should have a wide variety of people that come through to study this issue. And then when we identify what our needs are, is our need for affordable housing. I think we all can say, 'Yes, Capitola needs affordable housing. But there's also other things that Capitola needs at the same time. Do we look at road conditions? Do we look at what our staffing levels are in for safety programs and stuff like that? So again, looking at it, and identifying what our needs are? 
The other thing is that, for me to support a second home tax, I think there's a couple things that need to be addressed and talked about extensively. And that'd be like, how do we handle a situation when a family has the house has been in three or four generations down? You know, Capitola prides itself on it's a vacation rental place from way back in the day. So we all heard stories on how people used to come here on a train, or drive here by car from San Francisco, and this was the vacation place, a destination for people.
Bring those people in to hear those stories, because that's our history in Capitola. And then bring in people from a different perspective who can't find affordable housing here. And so we can work together for that.
State leaders have set a target for Capitola to build 1,336 new homes by the end of 2031, mainly affordable units. The city has not met its current goals. Where in Capitola would you support denser housing? What zoning changes would you support?
Gerry Jensen: We don't have a lot of space. And we're challenged by that standpoint. But we do have to meet this goal. And so one opportunity would be the 41st (Avenue) corridor. 
When the (Capitola) Mall is redeveloped, there's some integrated housing into that to help pick up our numbers and work towards that 1,336 homes. I know the city in the last couple of years —  from the state — has changed the (Accessory Dwelling Unit) requirements. And so there's a lot more citizens building ADUs, and that does help offset some of that number. 
The 41st (Avenue) commercial corridor, Clares (Street), there's some areas where we have some larger intersections that could help that. And we have to be sensitive to neighborhoods in our communities that we have, and then look at where we have traffic, that we have good public transportation, we have good bike lanes, we have safe travels for people to move around kids to go to school.
One thing I want to advocate for is workforce housing for our teachers and public safety people, I think that'd be an important thing. You know, I heard the saying the other day. It'd be great for people like teachers, our public safety people, people that work in the city and provide services. It'd be great if they would not be not commuting to our community, but they will live in our community. 
If we look at teachers, the city can't control what the pay of the teacher is, but we can work with school districts and other entities to help offset that. I do know Santa Cruz is going out for a bond right now that they're going to pass, and they'll be building (teacher housing) on the Westside. We're trying to be supportive and looking at other opportunities in providing housing for teachers, public safety, firefighters, and city employees at the same time. 
In the Nov. 8 election, Capitola residents will choose three city council members from five candidates.
Read Santa Cruz Local's Election Guide for the other candidates:
— Alyssa Shook and Stephen Baxter