Meet Enrique Dolmo Jr.
Residence:

Riverview Terrace, off Bay Avenue

Age:

47

Occupation:

Athletic director of New Brighton Middle School. Dolmo is also the campus security supervisor, a bus driver and the district's union president for classified staff.

Work and local government experience:

Dolmo said he has focused on workplace equity. He successfully advocated with a group for a nearly 15% raise for classified staff at New Brighton Middle School, which was the largest raise in the past decade. Dolmo said he wants to support Capitola's youth with more youth programs.

What local issues affect you that make you want to run for this office?


Dolmo's platform has three pillars: Youth-focused activities, public safety and redeveloping parts of the city for economic drivers. Dolmo said he would advocate for more youth activities and more after-school play and activity spaces at the Capitola Mall. "We need to do something about that mall — we need to get our public safety and the public people who work in our city, we need to get them paid more," Dolmo said. "We have a great police force here in Capitola, but we don't pay them a lot," Dolmo said. "We want to keep those well-trained officers that we hired here in town, and we do that by paying them more — and that money comes from parking." Dolmo said he hopes to increase the city's income from parking, specifically in the village, perhaps by building a parking structure to garner more revenue. He also emphasized needing to pay the Public Works staff as well. To do both, he said he hoped to establish a hotel, perhaps in Sears' former space in Capitola Mall.  "If the community wants that, I would suggest that: build a hotel. We can get some taxes on that," Dolmo said.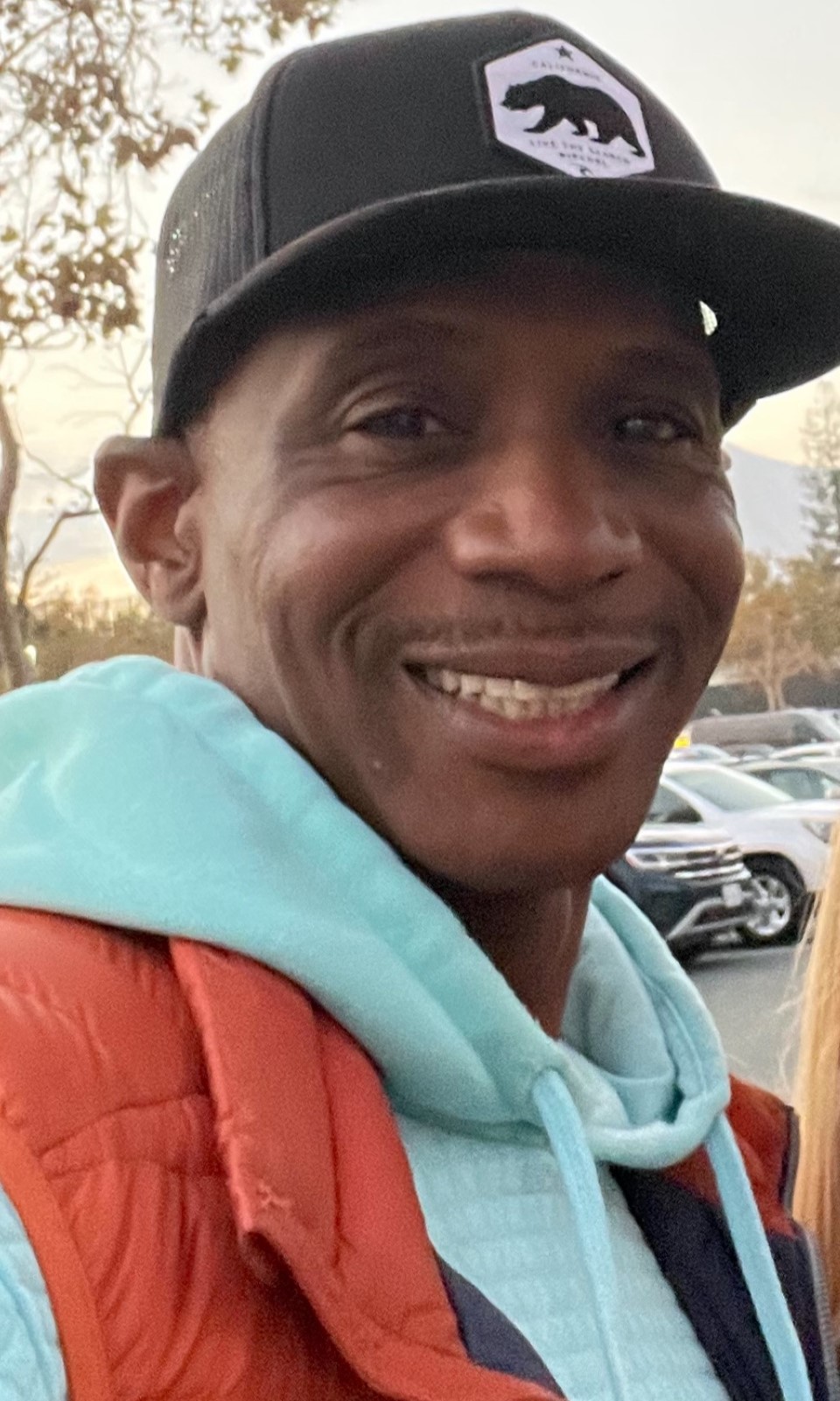 Enrique Dolmo Jr. (Contributed)
What is your dream for the Capitola community?

Dolmo said he believed he lives in the best city in the world. He moved to Capitola in 2010. Dolmo said he wants to see the area continue to get better for the youth with new fields for soccer or other sports. "We need a place for our youth to play safely at, whether it's Jade Street (Park), Monterey Park, New Brighton Middle School, or an indoor soccer field in that Sears building," he said. "Let's create more activities for our youth, so more families will come and live here — that's my vision."

Fun fact:

"Last weekend, my wife and I went and got to see my favorite artists. I hope this doesn't lose me votes. But I saw some Ice Cube. I went down to Shoreline (Amphitheatre in Mountain View). I've seen them maybe like three times in the last year. If he comes to Oakland, if he comes to Shoreline, if he comes to Monterey, I'm going. And I'm getting somewhere up front because I'm not sitting all the way back. We also saw Elton John a week before, too."
Several Capitola voters told us they do not feel safe cycling because of unsafe drivers. What will you do to improve bike safety?
Enrique Dolmo Jr.: One, we need greenways on our streets. I don't see too many here in Capitola, but I know we have some in Soquel, Santa Cruz. But I believe we need some here in Capitola as well. I would love to have some kind of pathway from the (Capitola) Mall all the way down to the village, that can get you there in a safe way. Sometimes, at nighttime, it's not safe. There are some areas where I'm taking my family out and it's like, 'Hey, stay on the side of the street.'
Also, at nighttime, we need more lighting on the streets. I don't know if we need to replace the poles or add more, but some of the lights have been brighter. I think the city has tried that in the past, and some of the residents are like, 'It's too bright.' They'll adjust to it. I live off Bay (Avenue). The street is bright and I got used to it. It's not just about me, it's about the safety of the community. So I do believe that we need more lights on the streets, especially by Shadowbrook (Restaurant), going through to the (Rispin) Mansion. We need that place to be a little bit lighted in that area too, because when the time changes, people still like to go do their walks. 
Also, what I would suggest is flashing lights (at crosswalks). Basically, we have a couple in town, but we really need more flashing lights over there by the Nob Hill Shopping Center by Dairy Queen. We need the flashing lights to alert people. I believe that we need those more in our city, and that's something that I will fight for so that we get more of those lights.
Several Capitola voters said they fight traffic around the village and 41st Avenue. What's your plan to improve traffic flow? 
Enrique Dolmo Jr.: Smart lights. You know, it's one of those things, it's hard for me to explain, but in my head, it works perfectly. Smart lights work where (they) continue the flow of traffic until the traffic becomes low or light, and then what it does is turn on the red lights and let the other flow traffic go through. I think having a flow of traffic through the village — all the way through all the way from Wharf Road going up to the freeway — smart lights all the way down. Let's see how it works. I'd love to talk to the community and see what they feel about that. 
The traffic is obviously bad from about 3 p.m. to 6:15, 6:30 p.m. — well, that's a problem. But another way to alleviate this is on the weekends, we need more signs that say parking over here, parking over there, a shuttle over here by the Dairy Queen. I know where the signs are at, but we need bigger signs. We may even need to pay and use the money for more parking, instead of (drivers) just going through the village, and then it's a gridlock. Will that alleviate it all? No, but it will help.
What are your priorities for the rail-trail project through Capitola? 
Enrique Dolmo Jr.: The way things are going, the project will not be done for another 20 years, and I'm not being selfish, but let's add 20 years onto my age. I don't want to be 67 years old when it's completed, or when it's started. I don't know if that's going to be much useful for me. Yeah, we're talking about the youth. 
My biggest issue is, I'm tired of looking at (the railroad tracks). I want something done that's going to be done soon. We need something done now. It's been wasted and needs to be used, just like the (Capitola) Mall. We need to get together as a community and figure out what we need to do.
I don't want to hear surveys, I want to talk to people face to face. I want to know what the community wants, I want to get out there. I know what my view is, but I want to know what everybody else's view is, and then I will take that and relay that back to the (Santa Cruz County Regional Transportation Commission).
The Capitola City Council decided not to pursue an empty home tax on the November ballot. What's your stance on an empty home tax for Capitola?
Enrique Dolmo Jr.: This is a very, very complicated question, and I see both sides. I suggest we listen to our community and I believe more study needs to happen.
But, I am 100% all in favor of our teachers, service workers, health care workers, and caregivers, as well as state and county workers, to be able to afford to live where they work. If the empty (home) tax measure passes, then I believe the revenue should be spent providing housing for our essential workers, fostering a family-friendly environment, creating programs for all youth and their parents implementing smart traffic solutions, and focusing on making Capitola a more walkable community. And that's exactly what I have said since the very beginning. And that's what I stand by. So for me to go either way, I have an answer for it. 
They should be able to just drive right up the street and live in their own community. They work here. They're protecting us with their lives, and they should be able to live here. We need to start thinking about the people who live here and the people who work in our communities are who we need to focus on.
State leaders have set a target for Capitola to build 1,336 new homes by the end of 2031, mainly affordable units. The city has not met its current goals. Where in Capitola would you support denser housing? What zoning changes would you support?
Enrique Dolmo Jr.:  I am honestly not fully educated on this question. I don't want to say the wrong thing. I do know that there's an empty lot by Nob Hill, and there were some thoughts about building some kind of apartment complex there for the elderly. I don't know if we have room right now.
In regard to the mall, the traffic on 41st is really bad. Building more apartments or condos at the mall would not alleviate the traffic, but actually make it worse. We would need to work with the community to work to alleviate the traffic there — a better highway, I don't know. But if we were to build more housing units there, I would want it to go to our essential workers first.
In the Nov. 8 election, Capitola residents will choose three city council members from five candidates.
Read Santa Cruz Local's Election Guide for the other candidates:
— Grace Stetson