Meet Joe Clarke
Residence:

Near 41st Avenue

Age: 61
Occupation:

Retired Santa Cruz County Sheriff's sergeant

Work and local government experience:

Clarke said his roles in the Sheriff's Office gave him an understanding of how cities and counties work. Clarke has been a K-9 deputy, he has managed the search and rescue unit, he was a SWAT team member and hostage negotiator, he supervised deputies at Santa Cruz County Superior Court and he was director of police services at Cabrillo College.

What local issues affect you that make you want to run for this office?

"Historically, Capitola has been well managed. The people before us in the city council have done a great job of keeping Capitola a quaint seaside town. And that's the biggest reason I want to get involved in our local politics is because I don't want to see it lose any of that. You know, we have all these state mandates about how we're supposed to grow as a city and do these other things. We need to do it thoughtfully and carefully so we don't lose our character. That's one of the biggest reasons I want to be in the decision process: Finding out what's best for our city, and what the residents of our city want, and then bring it all together and make it happen," Clarke said.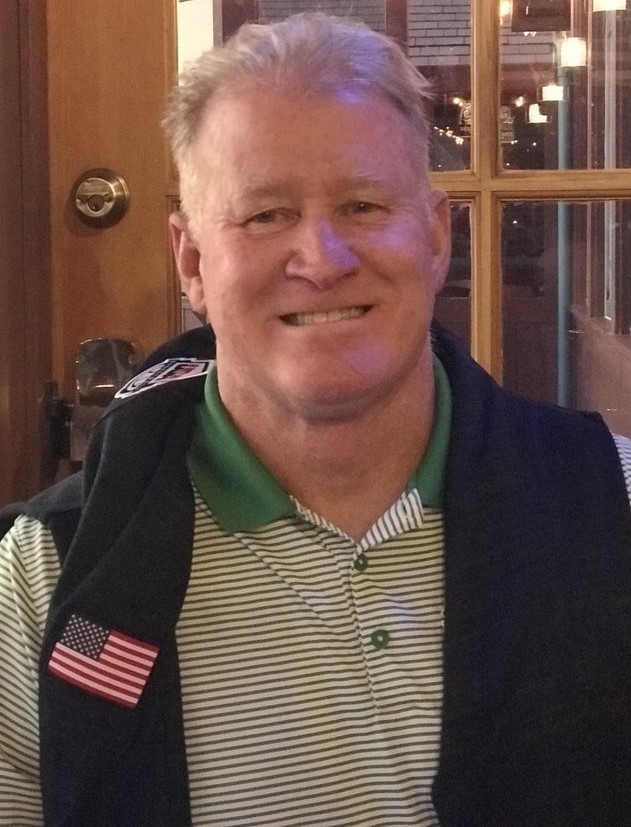 What is your dream for the Capitola community? Clarke said he wanted to get Capitola beaches off of Heal the Bay's annual list of California beaches with the poorest water quality. Capitola Main Beach west of the jetty received an "F" grade on the list in 2011, 2013, 2016 and 2020. Capitola Main Beach west of the jetty received a "B" grade in 2022, according to Heal the Bay.
Fun fact:

Clarke said he surfs several times a week between Capitola and Pleasure Point. "It's just a wonderful place to be able to go out and surf. There's always waves and the weather's unreal, so I feel very fortunate to have lived here and worked here."
Several Capitola voters told us they do not feel safe cycling because of unsafe drivers. What will you do to improve bike safety?
Joe Clarke: I've worked side by side with Capitola police and they have always done a great job of enforcing traffic laws. I'd like to make sure that our police departments are well funded so they can continue to have our motor units out there and do the actual enforcement of traffic laws. Because I would say the people that are afraid of people driving the Capitola aren't afraid of their neighbors that are driving the Capitola. They're probably afraid of all the visitors and all the people racing through Capitola to get somewhere else in our county because our traffic is so crazy. But if we can keep our law enforcement officers or police officers well trained, and having all the tools, they can go out there and do the traffic enforcement.
Another thing is Capitola slowly getting around to repairing all our streets that they've been planning on doing for a while. They've been re-striping the bike lanes and making them more visible with the green striping. I think that's a huge issue. So that you can actually, as a driver, drive down the road and realize, OK, this is the bike lane. Rather than just a white line, (drivers can) see the green striping. I think that will help out quite a bit.
Several Capitola voters said they fight traffic around the village and 41st Avenue. What's your plan to improve traffic flow? 
Joe Clarke: Well, that's a difficult question, because here it is, the state wants us to build more housing, which in turn is going to make more traffic. It's definitely going to be a challenge. I think one of the areas that we can deal with (is) 41st Avenue — which is probably the second busiest roadway in the county — is to open 40th Avenue. Fortieth Avenue was closed behind Burger King back when they built the (Capitola) Mall. Because they were worried about traffic coming into the neighborhoods. I think we've gotten to the point now where we need to do as much as we can, and maybe opening 40th Avenue again would relieve a lot of the 41st Avenue traffic. 
And try to get more people that can get out on bikes. Maybe we can finally get our rail-trail going, get that trail up as soon as possible. That might alleviate some of the traffic problems. But, you know, half the people drive through Capitola because it's so beautiful and scenic. And if you're going to sit in traffic, why would you sit on Highway 1 when you can sit on Cliff Drive looking at the wharf and the beautiful ocean. You're not going anywhere and you're sitting in traffic, but at least you're in a beautiful place. So I know a lot of people that are heading south on the evening commute. They don't mind driving to Capitola because it's just beautiful.
What are your priorities for the rail-trail project through Capitola? 
Joe Clarke: Now that it's been voted on — they want the trail and rail is what everyone decided on. I think that we need to get the trail up immediately. I know they started up on the Westside and have some of it completed, but try to get the trail completed immediately or as soon as possible, because it's going to take some while for them to redo all the railroad tracks. And if they get the trail up sooner, the better off we are. That'll alleviate some of the traffic problems. It will be safer for the bicyclists. That's all good. 
One of the things I've been reading about that I don't like is that Capitola was kind of left out as far as the trail going through Capitola because of the issues with the trestle. So they haven't come up with a plan yet for that. And I think that's where the city council is going to have to try to help the folks in the rail trail. Come up with some ideas of how we can get a decent trail through Capitola without going over the trestle, that would be safe and efficient. And so you can just get on that trail and go from Aptos to Santa Cruz and in a good safe time.
The Capitola City Council decided not to pursue an empty home tax on the November ballot. What's your stance on an empty home tax for Capitola?
Joe Clarke: I would have to agree with the city council that now's not the time to bring that tax to Capitola. I have talked to a lot of people in our community about the tax, and I think the majority don't want it. One of the examples someone gave me is, they've worked their whole life to live in Capitola, and worked at it and paid a big price to live in Capitola. And now if they want to go off and spend a year abroad, or visiting family, if they did that, they would be heavily taxed. They're talking about $6,000 a year in taxes. And if that was to happen to them, they wouldn't be able to afford it, to go on their trip. I don't think it's fair for somebody that's worked their whole life to afford to live in Capitola and have to pay a tax like that.
Bring those people in to hear those stories, because that's our history in Capitola. And then bring in people from a different perspective who can't find affordable housing here. And so we can work together for that.
State leaders have set a target for Capitola to build 1,336 new homes by the end of 2031, mainly affordable units. The city has not met its current goals. Where in Capitola would you support denser housing? What zoning changes would you support?
Joe Clarke: Well, that's not achievable because there is no open space in Capitola. There's probably less than four or five lots that are still available for any building at all. And they're all very small. Unless they give us more land that we can annex maybe throughout the county to build on, we really can't achieve those numbers. The one area that we could maybe meet some of those needs is the 41st Avenue corridor. The Capitola Mall is an area where there's plans to do some redevelopment and try to get more people back into the area to shop at the mall. I think that would be our location where we could look at mixed-use housing and storefronts. And that would be the area where we could probably bring some of the housing needs. 
On zoning, the Capitola Planning Commission has already done some stuff for neighborhoods where they can add [Accessory Dwelling Units] units and it's supposed to be easier for them to get the permit process done for that. And do [multifamily housing] in one area to where they wouldn't have let them do it in the past. So they're opening those options up and they're looking at them all the time. So that's what they're going to have to explore that, between the city council, the Planning Commission, to come up with those ideas. But if you look at Capitola, it's very dense already. Most houses have very small yards. So it's definitely going to be a challenge. But we'll have to come up with some good ways to keep it fair for everybody and not indulge our neighbors with too much traffic with too many cars, it's really going to be a balance. And it's going to be difficult to do. But I think if we all come together and do some thoughtful thinking about how we're going to achieve all this, it can be done.
In the Nov. 8 election, Capitola residents will choose three city council members from five candidates.
Read Santa Cruz Local's Election Guide for the other candidates:
— Alyssa Shook and Stephen Baxter