Last updated: 2 p.m February 15, 2022
Project name: Capitola Mall
Location: The Capitola Mall on 41st Avenue in Capitola.
Status: The Capitola Planning Commission and the Capitola City Council reviewed the concept in November 2019 to help shape the project in an early phase. An official application has not been submitted to city leaders. The project would require further review by the commission and the council.
Developer: Merlone Geier Partners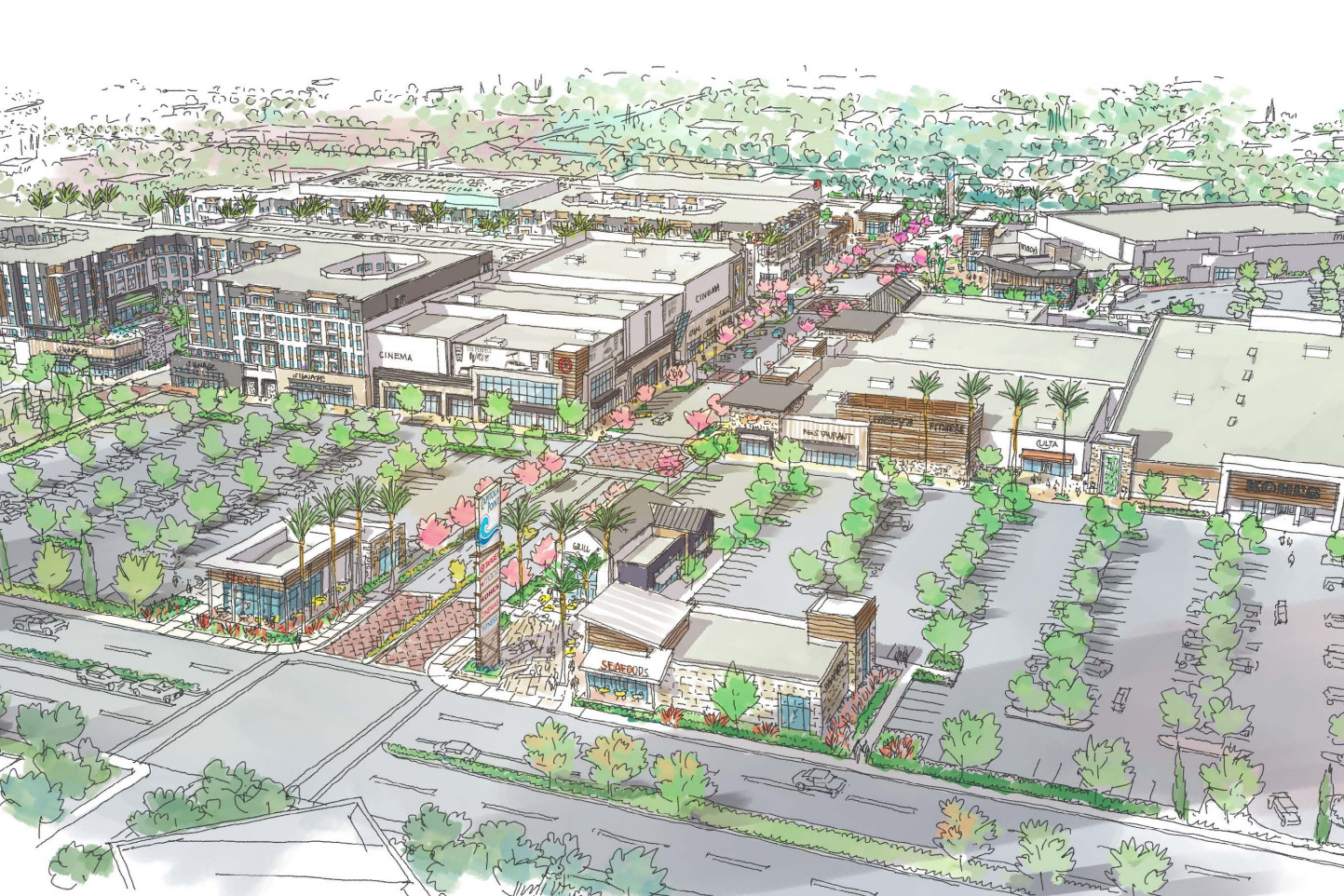 The Capitola Mall project calls for commercial space, a theater, and 637 residential units where the Capitola Mall now stands. (Rendering: Merlone Geier Partners)
Project description
Details: This project calls for a mixed use complex with commercial space, a theater, and 637 residential units where the Capitola Mall now stands.

The Capitola Mall redevelopment is important for residents and city finances because of sales tax revenue.
Read more:
How to make your voice heard: submit comments and questions to [email protected].
Read about other notable housing and construction projects in Santa Cruz County.