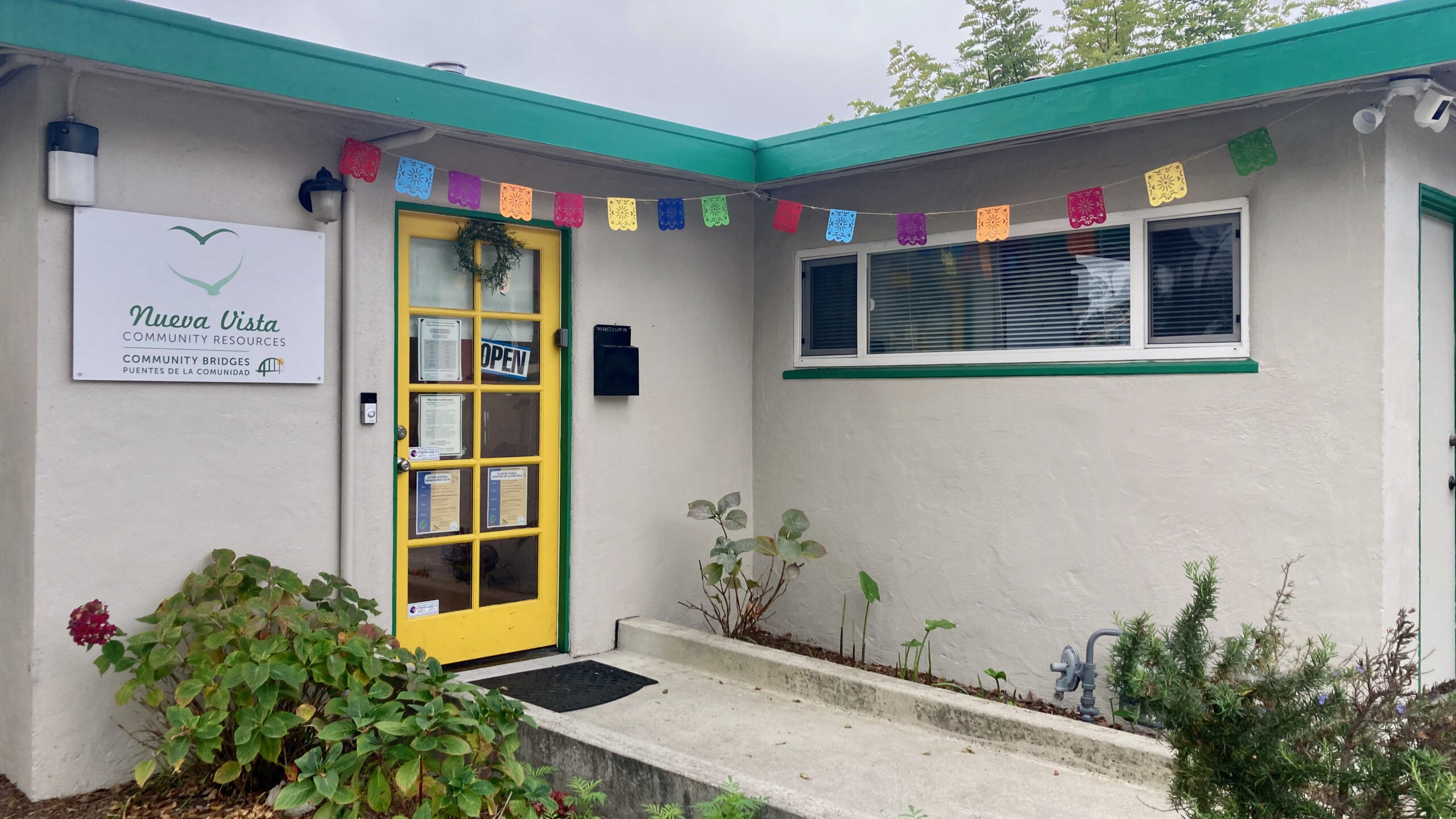 Medi-Cal enrollment help is available at Nueva Vista Community Resources at 711 East Cliff Drive in Santa Cruz. (Jesse Kathan — Santa Cruz Local)
SANTA CRUZ >> Thousands of Santa Cruz County Medi-Cal patients have lost their health care coverage in the past five months as automatic re-enrollment ended, according to county data.
Medi-Cal rolls grew during the COVID pandemic as patients were automatically re-enrolled each year. Now enrollment is dropping — nearly 9% from June to August, county records state. To try to prevent more people from losing access to health care, county health and nonprofit leaders have been trying to contact and re-enroll hundreds of low-income Santa Cruz County residents for months.
Losing coverage "causes stress and worry for folks unnecessarily," said Adam Spickler, a senior analyst for the Santa Cruz County Human Services Department. People who seek medical care after losing coverage could be billed for the full cost of care, Spickler said.
If patients re-enroll in Medi-Cal after being billed, the insurance will retroactively cover any care for up to three months before enrollment. But that process is longer and more time-consuming, Spickler said. "It's arduous in different ways for the recipient as well as the county," he said.
Losing coverage also means losing access to preventative care like checkups and health screenings, said Luis Somoza, member services director for the Central California Alliance for Health. The alliance is a nonprofit group that helps administer Medi-Cal plans for the county. Patients without coverage will likely seek care from emergency departments, Somoza said.
People can be removed from Medi-Cal for many reasons, including earning over the income limit or moving out of the county. In June and July, most removals in Santa Cruz County were for "procedural reasons," according to the most recent state data. This usually means people did not return a re-enrollment packet or their submitted paperwork was incomplete.
Medi-Cal policy changes
As California's version of the federal Medicaid program, Medi-Cal pays for medical services for lower-income California residents. It is supported by state and federal taxes.
During the federal public health emergency for COVID from March 2020 to May 2023, Californians enrolled in Medi-Cal were automatically re-enrolled. When the federal public health emergency ended, the state resumed its requirement that Medi-Cal patients re-enroll in the program annually.
There were 86,982 Santa Cruz County residents enrolled in Medi-Cal on June 1, 2023, according to county data.

There were 79,287 county residents enrolled in Medi-Cal on Aug. 1, 2023.

More Medi-Cal patients are expected to be taken off the rolls through May 2024 as the county processes about 4,000 patients' paperwork each month, according to county staff. 

County and nonprofit leaders hope to re-enroll thousands in the coming months with outreach efforts.
"Medi-Cal recipients must submit forms annually to re-enroll. This must be done each year during the month prior to the month in which the recipient first applied for coverage. For example, people who initially applied for Medi-Cal in July of any year are required to re-enroll in June each year.
From June through July of this year, 11,415 Santa Cruz County Medi-Cal patients were due for re-enrollment, according to data from the California Department of Health Care Services. 
Many former Medi-Cal patients may not have known about the re-enrollment process, said Ray Cancino, CEO of the Santa Cruz County-based nonprofit group Community Bridges. He said he was especially concerned about people who joined during the past three years, including people without legal residency.
In January 2020, Medi-Cal was expanded to adults younger than 26 regardless of immigration status. People age 50 and older without a Social Security number became eligible in May 2021. Previously, people without legal residency were only eligible for a restricted version of Medi-Cal for emergency care.
"Those individuals basically, for the first time ever, are being asked to re-enroll," Cancino said. Seniors, people in large households that share a mailbox and illiterate people may also be less likely to respond to mailed re-enrollment paperwork, Cancino said.
Other members may not have received re-enrollment packets in the mail because they didn't update their address with the county during the federal public health emergency, said Somoza, of the Central California Alliance for Health.
"In those two-and-a-half years, members could have moved several times," Somoza said. "We are missing, I think, a lot of that information." Recently, the alliance has started texting recipients who have been dropped from coverage or need to re-enroll.
Outreach challenges
County health leaders have worked with the nonprofit Community Action Board of Santa Cruz County to conduct outreach with immigrant and farmworker communities in South County to offer Spanish and Mixteco translation.
The county and Community Action Board plan to expand those efforts to Davenport and the City of Santa Cruz, wrote Irma Marquez, the county's employment and benefit services division director, in a statement. 
Clients of the Homeless Persons Health Project are also having trouble renewing their coverage, said Jenny Varela, the project's clerical supervisor. 
"A lot of them come in and say they can't find their packet," she said, referring to the mailed renewal paperwork. Without the paperwork, some clients are unsure how they can stay enrolled, she said.
How to get help with Medi-Cal re-enrollment
Medi-Cal recipients that have been mailed re-enrollment packets can mail it back to maintain coverage. Recipients can also reapply:
Online at

BenefitsCal

.

At the County of Santa Cruz Human Services Department at 1020 Emeline Ave., Santa Cruz or at 18 W. Beach St., Watsonville.

By calling the county's Human Services Department at

888-421-8080

.
People who missed the deadline to return their application or think they have been incorrectly removed can contact the Human Services Department. People who missed re-enrollment in the past 90 days may re-enroll without submitting a new application. 
People who need help with applications in English or Spanish can visit any Community Bridges family resource location:
People who need help in Spanish or indigenous languages can contact Community Action Board at 406 Main St., Suite 207, Watsonville or 831-763-2147.
Corrections: Two links for online Medi-Cal enrollment have been updated in this story. Medi-Cal enrollment deadlines also have been updated.
Learn about membership
Santa Cruz Local's news is free. We believe that high-quality local news is crucial to democracy. We depend on locals like you to make a meaningful contribution so everyone can access our news.
Learn about membership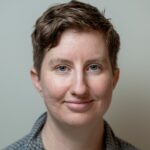 Jesse Kathan is a staff reporter for Santa Cruz Local through the California Local News Fellowship. Kathan holds a master's degree in science communications from UC Santa Cruz.