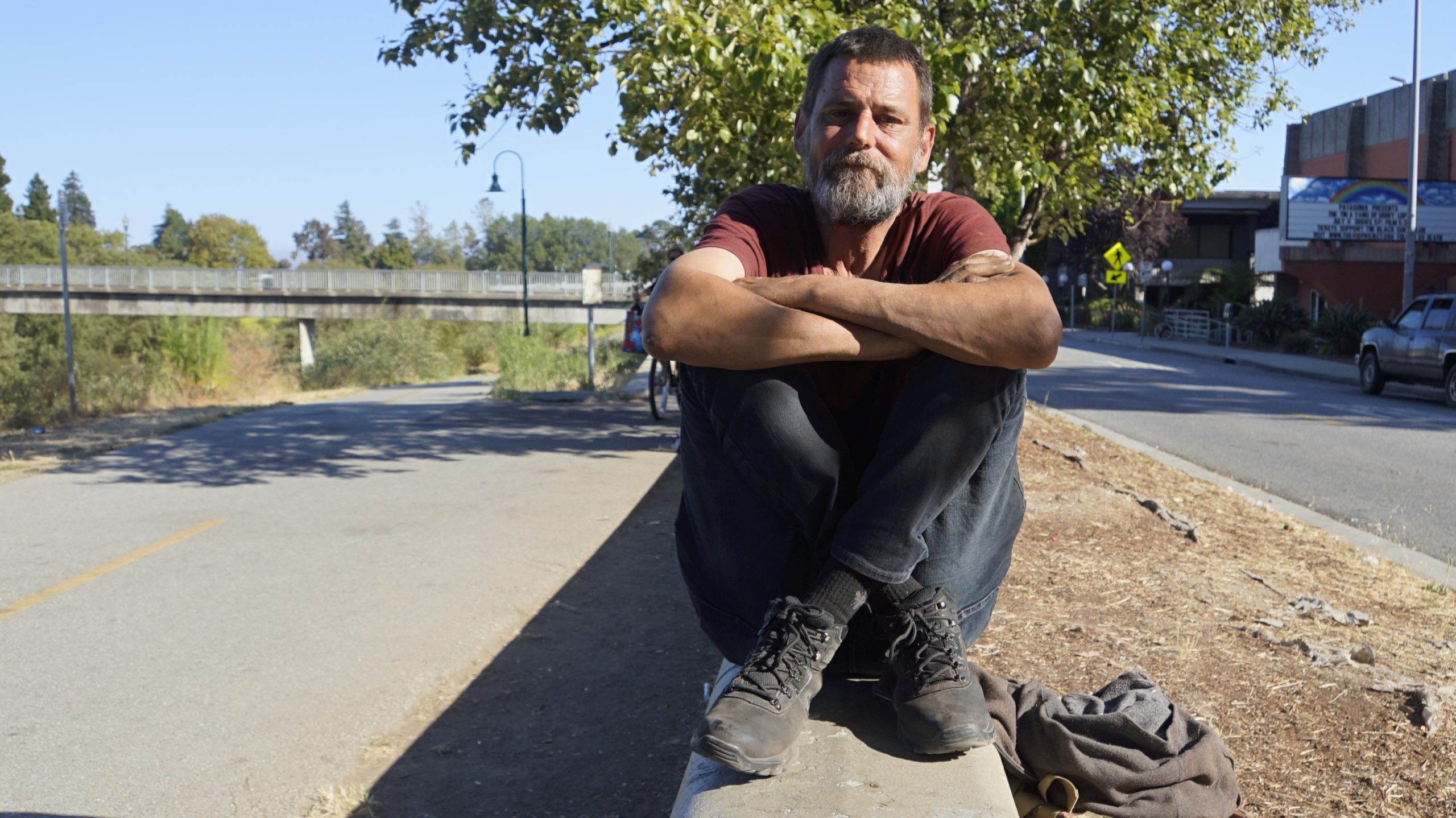 Thomas Paul, 49, says he needs housing, not temporary shelter. He stayed at the National Guard Armory for a short time last year. (Kara Meyberg Guzman — Santa Cruz Local)
SANTA CRUZ >> A county-run homeless shelter at the National Guard Armory in DeLaveaga Park is expected to close Thursday and reopen in mid-August with a Salvation Army management agreement and $1.7 million in City of Santa Cruz money.
Several of the roughly 60 people who have been living in the armory shelter are expected to be displaced this week, although county staff are trying to connect people with housing. A tent camp outside the armory is nearly full and is expected to remain. A city-sanctioned, unmanaged camp at the Benchlands near San Lorenzo Park may be an option for some people who stayed inside the armory shelter, a Santa Cruz County spokesman said.
Elizabeth Smith, a spokeswoman for the City of Santa Cruz, said the gap in shelter services inside the armory was unfortunate.
"I think the county was working on trying to house people, and when that didn't fully come to fruition, we're left with a question mark of where can folks go," Smith said. "But the city is working very hard to stand up emergency shelter where it can." Smith added, "We see the need and we see how much we want to respond to the need that's out there."
As state-funded, county-run pandemic-related shelters have ended in recent weeks, homeless service providers and county staff have described a lack of shelter beds. The Santa Cruz City Council on Tuesday unanimously approved an agreement with the Salvation Army to manage the armory shelter.
One year of funding
The planned shelter at the armory is part of the City of Santa Cruz's effort to expand city-run emergency shelters. As part of its homelessness response action plan, the Santa Cruz City Council this month approved a roughly $5 million one-year budget for:
Safe parking programs.

Two "transitional" sanctioned tent camps with case management and outreach services.

Expanded shelter at Housing Matters on Coral Street.

A managed camp at the National Guard Armory. 
The planned expansion of city-run shelters is partly driven by city leaders' intent to close the Benchlands camp. The closure was recently delayed from July to late summer. City leaders want to have available adequate shelter options for people living at the Benchlands before they close the camp, City Manager Matt Huffaker has said. 
In mid-May, city leaders opened a managed 65-tent camp known as "the Overlook Camp" on a gravel lot outside the National Guard Armory. The camp is nearly full, Huffaker said Tuesday. 
The Overlook Camp is "first come first served," with priority given to people who live at the Benchlands. City workers are at the Benchlands several times a week to add people to the Overlook Camp waitlist, said Smith, the city spokeswoman. Spots open every few days, she said.
The city has a $2.1 million contract with the Salvation Army to manage the Overlook Camp. The cost for the Salvation Army to manage that outdoor camp and the indoor shelter is expected to be covered by one-time federal American Rescue Plan Act money and a one-time allocation of $14 million from the state.
A desire for permanent housing and jobs
Santa Cruz resident Thomas Paul, 49, said he wants city leaders to focus on deeply affordable housing development — a permanent solution for homelessness — rather than camps that are  temporary.
Paul briefly stayed at the county-run shelter at the National Guard Armory last year. About three months ago, he got a Housing Choice voucher which guarantees part of his rent, but he said it's hard to find a landlord to accept it. Now he sleeps in a doorway, he said. 
With a voucher, a tenant pays about 30% of their income toward the rent and the Housing Authority for the County of Santa Cruz pays the remainder of the rent directly to the landlord on the tenant's behalf. Landlords also get a $2,000 signing bonus, a point person to help with tenant issues and 24-hour emergency support. Tenants also receive one-on-one case management.
Paul said he found an available rental in Watsonville about a month ago, but he said the building did not feel safe and he said he felt safer sleeping outside. He said he felt discouraged by the process and has not applied for housing since.
"There's nothing available," Paul said in an interview Saturday near the San Lorenzo River Levee. "We're trying to do something for ourselves to get off the streets and there's nothing for us."
Each weekday morning, Paul participates in the Downtown Streets Team program. He picks up litter with the team and in return he receives stipends, job training and other support. Each afternoon, he goes to the Downtown Santa Cruz library to hunt for jobs online, he said. 
He said he has recently applied to about 30 jobs online and has not heard back. He plans to give his resume to business owners that need a dishwasher, a busser or other help. But he needs a shower, a shave, clean clothes and a folder to keep his resume from crumpling, he said.
Paul has held previous jobs including as a line cook, a kitchen manager and a shelter manager. He said he believes his biggest obstacle to finding work now is a stigma attached to his homelessness. He said it's apparent in his job applications and resume that he does not have a home address.
Paul said his dream is to one day own a home. 
"Right now, I just want to get a job. I want to get a place with my housing voucher and work," Paul said. "Right now, it's a little out of reach because there's no housing."
To learn about landlord incentives and housing vouchers:
Read Santa Cruz Local's related stories:
Learn more about Santa Cruz Local and how we are funded. Santa Cruz Local is supported by members, major donors, sponsors and grants for the general support of our newsroom. Our news judgments are made independently and not on the basis of donor support.
Santa Cruz Local's news is free. We believe that high-quality local news is crucial to democracy. We depend on locals like you to make a meaningful contribution so everyone can access our news. Learn about membership.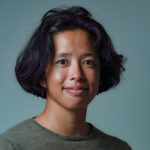 Kara Meyberg Guzman is the CEO and co-founder of Santa Cruz Local. ​Prior to Santa Cruz Local, she served as the Santa Cruz Sentinel's managing editor. She has a biology degree from Stanford University and lives in Santa Cruz.