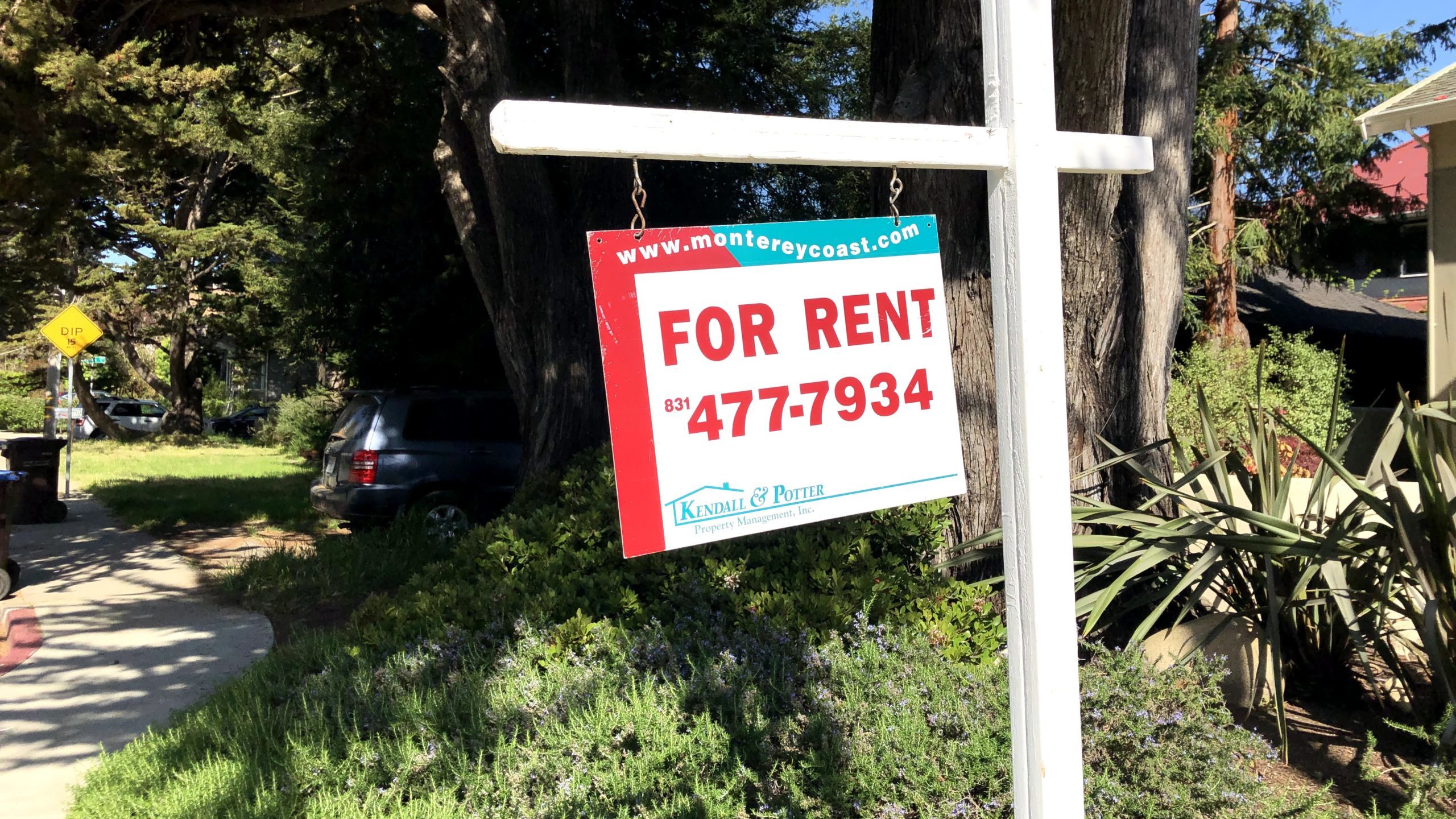 A home on Pelton Avenue in Santa Cruz is offered for rent in May 2020. (Kara Meyberg Guzman — Santa Cruz Local file)
Editor's Note: This story is part of Santa Cruz Local's series on homelessness. It kicked off with community engagement surveys in September. Read all the stories here.
SANTA CRUZ >> As Santa Cruz County leaders try to help find rentals for some of the more than 2,000 unhoused people in the county, new incentives have targeted landlords to be a bigger part of the solution.
The county's Rehousing Wave program offers more than 200 Emergency Housing Choice Vouchers for unhoused people or people at risk of being unhoused. The vouchers were issued across the nation through the American Rescue Plan. But there has been a longstanding problem of finding landlords to accept housing vouchers. There is now a $2,000 signing bonus for landlords. Other incentives include 24-hour emergency support and one-on-one case management between tenants and county officials if landlords need help.
"For any landlords that may have participated in the program years ago, I'd encourage them to take a fresh look at what we're offering," wrote Jenny Panetta, in an email. Panetta is the executive director of the Housing Authority of Santa Cruz County. "It's extremely important to us to make sure that participating in the voucher program is a good business decision for landlords," Panetta said. "We know that if the voucher program doesn't work for landlords, then it doesn't work, period."
Rehousing Wave launched this summer in part to find permanent housing for more than 800 Santa Cruz County residents who received temporary shelter and other services during the Coronavirus pandemic in 2020. 
A survey conducted by Santa Cruz Local in September and October revealed that some residents with rental properties or in-law units or extra rooms would like to provide housing for the unhoused. However, some expressed reservations about the details of the Rehousing Wave program. Some wanted to be sure they could charge a market-rate rent. Others asked, as they do with all tenants, whether formerly unhoused tenants would be a good fit for the property. 
Landlord leaders
Colleen Brunetti is a longtime Santa Cruz County resident who owns rental properties in Watsonville and Corralitos. She said she has first-hand experience renting to the formerly unhoused with three tenants through the Rehousing Wave program.
"What I'm finding is that these are really good people, with long work histories [who] through no fault of their own are living in their car," Brunetti said. 
Brunetti described how one of her tenants, a woman in her sixties, had worked in the kitchen at UC Santa Cruz for 20 years before she injured her shoulder. "She ended up on disability, but there's not enough money on that program to rent a house in Santa Cruz County," Brunetti said.
Another woman she's renting to through the Rehousing Wave program is a Costco employee who was recently transferred to Santa Cruz. She and her child moved here, but then her hours were drastically reduced during the coronavirus pandemic in 2020. She could no longer afford rent. 
"I'm not for giveaway stuff," Brunetti said. "I think people really need to work because I've always worked all my life," she said. "But what I'm finding in this particular program is that there's a real need for it, and I'm really happy to participate in it." 
Brunetti says she just "stumbled into" the program, and has found it rewarding. She said if she had more rentals she would house more people through the program. 
Landlords' questions answered
How much rent does a Housing Choice Voucher cover?

The family pays about 30% of their income toward the rent and the Housing Authority pays the remainder of the rent directly to the landlord on the tenant's behalf, Panetta said. The Housing Authority typically pays about $1,675 monthly for each family on the voucher program.
Will I make less money renting to a tenant with a Housing Choice voucher?

"

The Housing Authority has been working really hard to ensure that landlords can receive market-rate rents for any units they rent to families in the voucher program," Panetta said. The U.S. Department Housing and Urban Development had "fair market rents" for Santa Cruz County that were lower than actual market rents. Panetta said those dollar amounts were appealed and raised not long ago. See the rental

Payment Standards of the Santa Cruz County Housing Authority

.  
For example, the monthly rent payment standard for a two-bedroom home in the 95060 ZIP code in Santa Cruz is $2,810. Listings on Craigslist for a two-bedroom monthly rental there ranged from about $2,500 to $4,100 in early November. 
What are other incentives for renting to families with vouchers?

There is a $2,000 signing bonus for landlords who rent to a household with an Emergency Housing Choice Voucher. Panetta said landlords also can manage their accounts through a new website and can now use Docusign to streamline paperwork. There is also a "loss mitigation program" that covers

unpaid rent, vacancy loss, legal fees and up to $5,000 in property damages that exceed the security deposit. "This allows us to tell landlords we're so confident that they're going to have a good experience, that we're willing to put our money where our mouth is," Panetta said. Property damage money has been in place for several years and fewer than 1% of households in the program have claimed it, Panetta said.

Housing Authority leasing specialists and representatives from Abode Services can walk landlords through the process, Panetta added. "

We also encourage landlords to consider listing their unit on

AffordableHousing.com

so they can specifically outreach to families with a voucher," Panetta said.
What if the new tenant turns out not to be a good fit?

Panetta encouraged landlords to screen voucher holders as they would any prospective tenant before a move-in. After that, 24-hour support is available if needed. "I would always encourage landlords to check local laws about terminating tenancy, because they can vary from city to city and they can change over time," Panetta said. 
Some property owners have considered building new in-law units to rent, but they worry about delayed returns on their investment if they rent to a household with a housing voucher. What's the solution?

 
For property owners in Live Oak and other unincorporated Santa Cruz County areas, people who build in-law units and rent them to low-income residents at more affordable rents can receive forgivable loans of up to $40,000. 
Housing Choice rental subsidies are designed to be competitive in the Santa Cruz County market, Panetta said. "I'd really encourage these landlords to take a look at our payment standards and give our leasing specialist a call to learn more about how much rent they may be able to charge if renting to a voucher family," Panetta said. "We're working hard to keep up with market rents, and making sure landlords can receive market rents is one of our highest priorities as an agency."
Landlord appreciation event
Santa Cruz County housing officials will host a Landlord Appreciation Event on Friday, Nov. 5 to meet property owners and talk about programs through its Rehousing Wave effort
The event takes place 10-11 a.m., Friday Nov. 5 at the Santa Cruz police community room at 155 Center St., Santa Cruz.

Coffee, bagels and Pacific Cookie Co. cookies will be provided

Register to attend or direct question to [email protected]

Registrants will be entered to win $25 gift cards to local businesses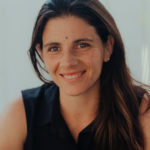 Mallory Pickett is a freelance journalist who covers science and the environment and lives in Santa Cruz.