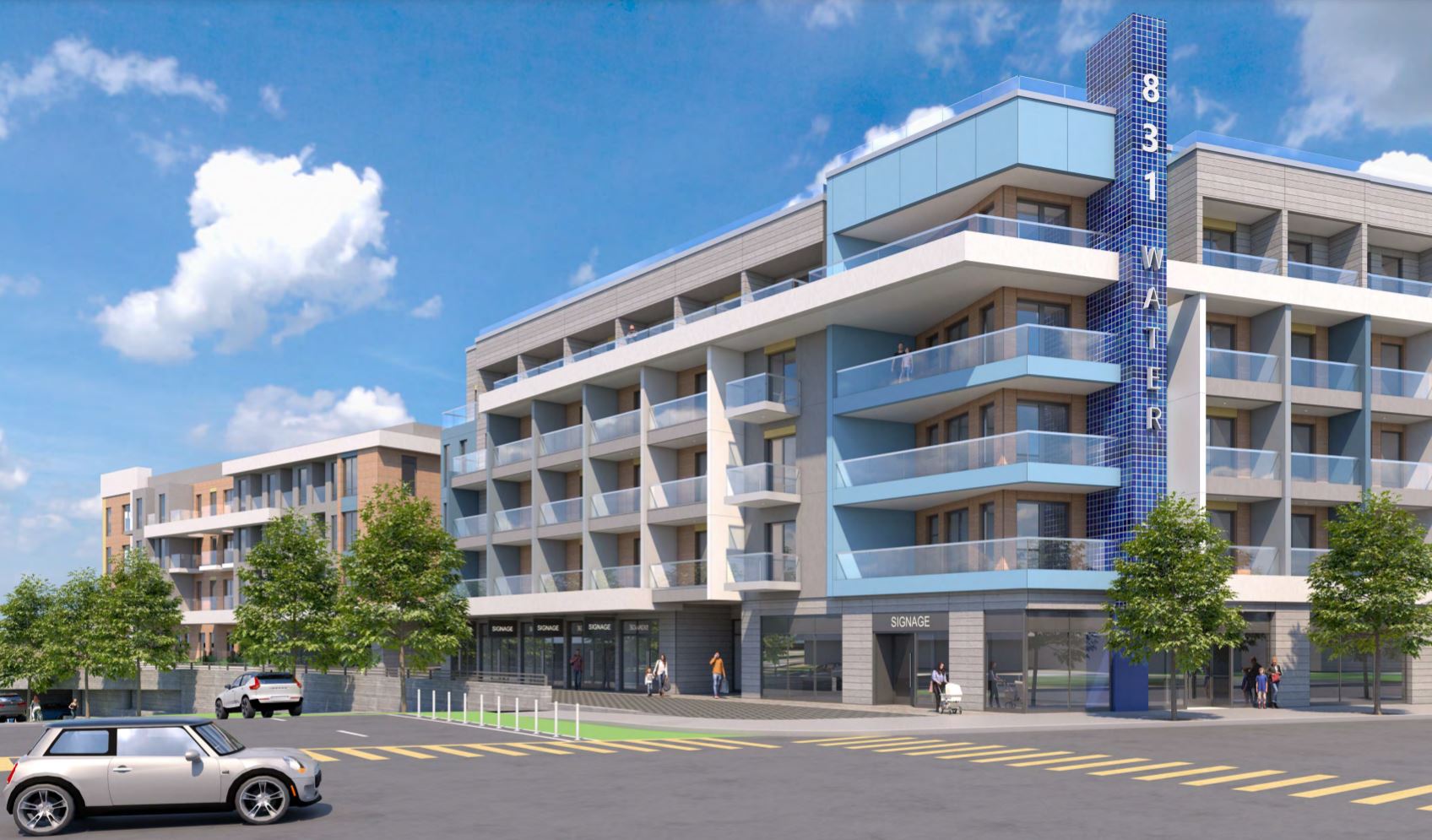 The Santa Cruz City Council on Tuesday reversed its Oct. 12 decision to deny a housing proposal at 831 Water St. (Rendering: Novin Development and Lowney Architecture)
SANTA CRUZ >> The Santa Cruz City Council on Tuesday rescinded its Oct. 12 decision to deny a controversial 140-unit housing project proposed at 831 Water St. The council agreed to reconsider a revised proposal at a public hearing next month.
The proposal would build 140 homes across two buildings at Water Street and Branciforte Avenue. The buildings would be four and five stories. The corner is now a strip mall with a car wash, DJ's Mini Mart and other shops. 
The council's decision was prompted by the recent threat of lawsuit from YIMBYLaw, a group that advocates for housing development. 
The council's denial based on objective standards
On Oct. 12, the council voted 6-1 to deny the project with Brunner as the sole dissenting vote. Members of the council said that the project was in violation or potential violation of these objective standards:
City law states that affordable units must be distributed throughout the project. The proposal called for income-based affordable units in one building and market-rate units in a separate building.

A regulation that projects can not be within 20 feet of a 30% slope without permission of the council or city staff.

A requirement for completed plans for stormwater management or drainage.

A requirement for traffic and noise studies.
Developers of the 831 Water St. project were the first in the city to apply under state law SB 35. That law limits cities' ability to deny housing proposals and forces city leaders to evaluate projects on objective standards. 
The law also allows housing proposals that meet requirements to get fast-tracked approval without environmental review. Proposals must designate at least half of the units as below market-rate rentals, among other requirements.
New plans from the developer
In response to the council's Oct. 12 denial, the developer submitted new plans that:
Reduce the number of affordable units from 71 to 69. These units would be rented to people who earn

80% or less of area median income

.

Distribute the affordable units across two buildings.
 The developer also submitted several new documents including:
Noise studies.

A drainage plan and stormwater control plan.

A request for city leaders to allow the project to be within 20 feet of a 30% slope
Council members explain their votes
Tuesday, the council voted 4-2 to direct staff to evaluate the revised plans on the city's objective standards. The council approved a Dec. 14 public hearing to reconsider the proposal.
Mayor Donna Meyers, Vice Mayor Sonja Brunner and council members Renee Golder and Shebreh Kalantari-Johnson voted in favor. Council members Justin Cummings and Sandy Brown were against. Councilmember Martine Watkins was absent Tuesday.
Meyers and Kalantari-Johnson said they wanted time to evaluate the new information from the developer. Cummings and Brown wanted the council to hold firm with its denial of the project. Brown said the developer should submit a new application since the proposal has changed several times in recent months. 
About 15 residents commented Tuesday, some in favor of the project and some opposed. 
Read Santa Cruz Local's related stories: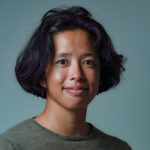 Kara Meyberg Guzman is the CEO and co-founder of Santa Cruz Local. ​Prior to Santa Cruz Local, she served as the Santa Cruz Sentinel's managing editor. She has a biology degree from Stanford University and lives in Santa Cruz.