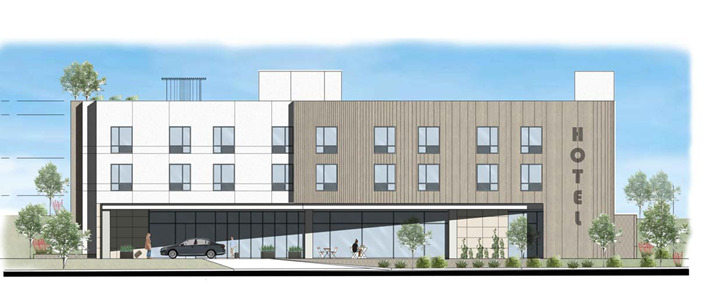 A preliminary design for a new boutique hotel at 720 Hill St. faced some criticism from city staff and council members. The council requested a new plan with changes to the building's design and landscaping. (RRM Design Group)
CAPITOLA >> Capitola City Council leaders on Thursday updated affordable housing requirements in new developments. 
Under previous rules, projects were required to offer about 14% of new units for sale at rates accessible to residents with state-defined moderate incomes. The new rules allow developers to opt out of building affordable units and instead pay a fee of $25 per square foot. The measure passed with a 6-0 vote at Thursday's council meeting.
For new rental developments, Capitola is unique among local cities in not having a requirement to provide a percentage of units at income-based rates, Capitola city staff said. Instead, there is a city fee that developers pay for rental developments at $6 per square foot. That fee did not change. 
Although Capitola faces a severe shortfall in affordable housing, the high cost of land is a major reason that developers do not take on projects with many affordable units, consultants from Economic & Planning Systems Inc. said in a presentation. Because projects have not been economically feasible for developers, strict affordable-housing requirements also might have contributed to a lack of new housing in Capitola, the consultants said.
The $25-per-square-foot fee is designed to affordable housing elsewhere and provide enough economic incentive for developers to build. Collected in a trust fund, the money can be used to pay developers for affordable units or to partner with nonprofit groups to build an affordable development. 
"It would actually be easier if we moved towards a model to collect fees," rather than rely on inclusionary units, said Katie Herlihy, Capitola's community development director. The units have to be continually monitored to ensure owners are selling them for an appropriate price, a process that takes hundreds of hours of staff time each year, Herlihy said.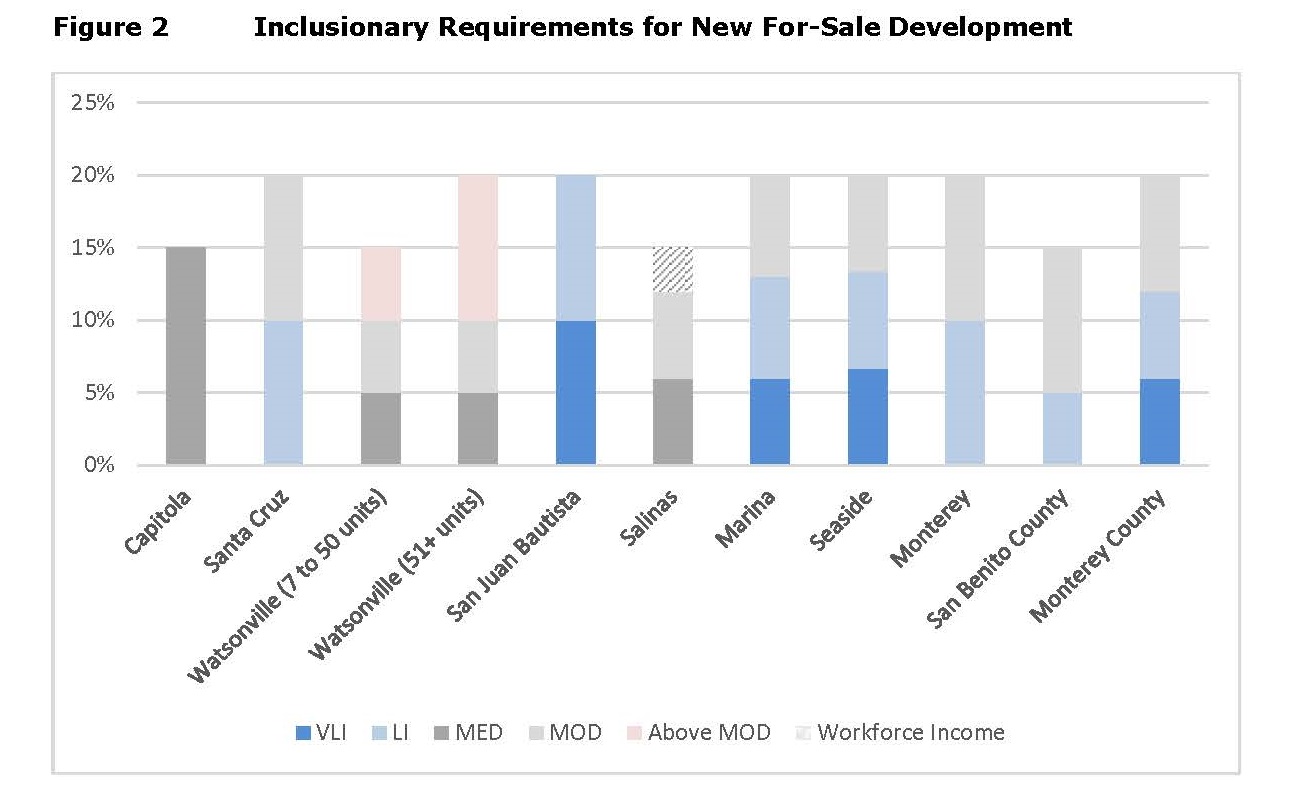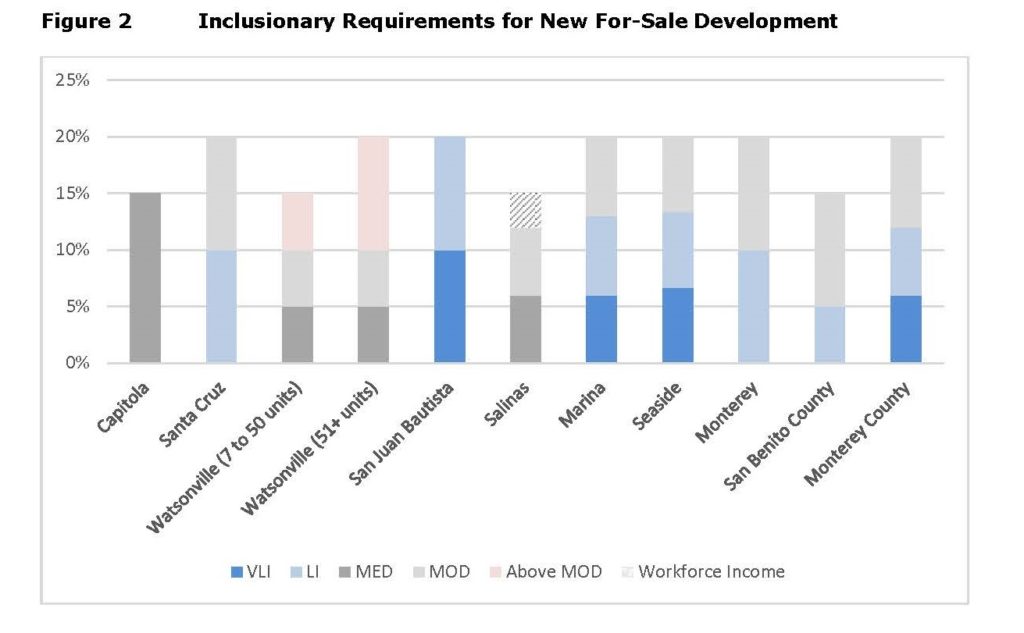 (City of Capitola)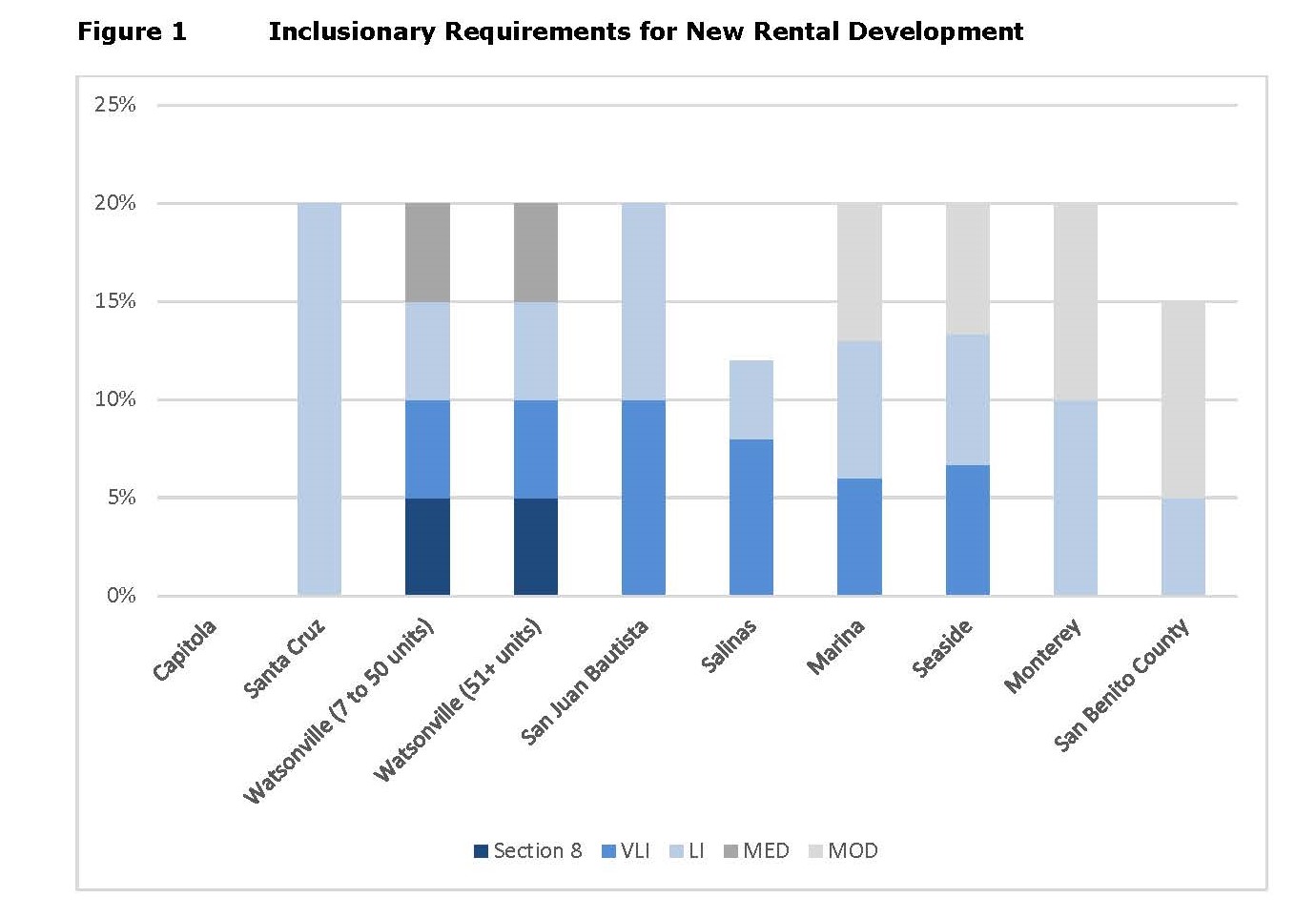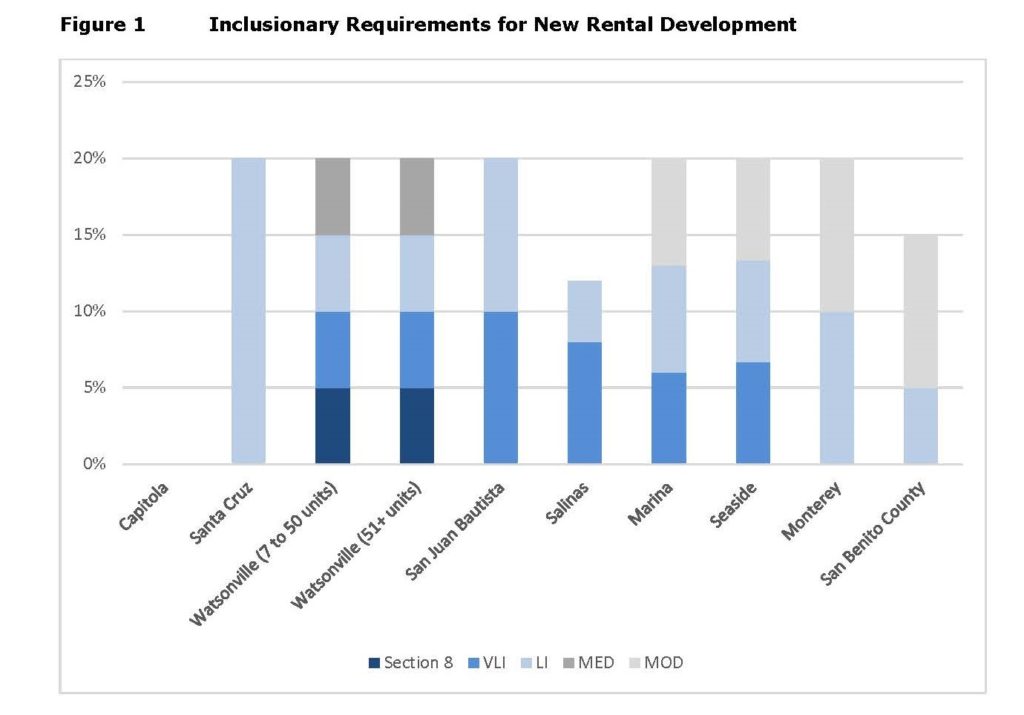 (City of Capitola)
Councilmember Jacques Bertrand advocated for lowering the fee for rental projects to try to create an incentive for new rental development. Councilmember Kristen Petersen, who authored the new measure, said that even without the fee, rental projects in the city are prohibitively expensive for developers. "If [rental projects] are going to be [economically] unfeasible either way, I would prefer that we are able to collect funds to put towards an affordable housing development," Petersen said.
Hotel could replace affordable housing site
The council also reviewed preliminary plans for a new 42-room hotel at 720 Hill Street. The property owner, Dan Patel, said the project would provide an upscale alternative to the adjoining Quality Inn that he also owns. 
City staff said they requested design changes from the developers that included increased landscaping, an altered roofline, and a sustainability plan. Although most city council members expressed general support for the project, Vice Mayor Sam Storey criticized the building's design. "In my view it's not even compatible with the existing hotel that is there, let alone the other structures," he said. 
The lot is currently set aside for the construction of 61 affordable housing units. To approve the hotel, city staff would have to certify that the project will not cause a net loss of housing by identifying other sites in the city for the units.
Capitola will have to identify many new places to build affordable housing when new state mandates come into effect in 2023, said community development director Herlihy. Although the amount of housing Capitola has to build hasn't yet been determined, Santa Cruz and Monterey Counties must permit more than 30,000 new affordable units within eight years.
"I feel confident that there are adequate sites out there in which 61 units could be developed," said Herlihy. "It does not mean that it's making that task easier in a couple of years."
Become a member of Santa Cruz Local, an independent, community-supported newsroom that's owned and led by local journalists. Our stories are free and always will be, but we rely on your support.
Already a member? Support Santa Cruz Local with a one-time gift.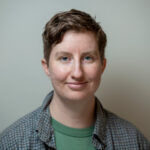 Jesse Kathan is a staff reporter for Santa Cruz Local through the California Local News Fellowship. Kathan holds a master's degree in science communications from UC Santa Cruz.