SCOTTS VALLEY >> Scotts Valley City Council met Wednesday night after a month-long break to approve the start of an after-school program for elementary school students and receive the police department's annual report.
Jump to a brief report:
The city council unanimously approved an after-school child care program for Vine Hill and Brook Knoll elementary students, to be run by the Boys and Girls Clubs of Santa Cruz County. The program is expected to run through the 2021-2022 school year, with the option to continue the partnership in the future, City Manager Tina Friend said. 
At Wednesday's meeting, city council members voted to:
Lease the city's Brook Knoll child care facility to the Boys and Girls Clubs

Spend an estimated $90,000 needed to close the financial gap between the cost of running the program and projected revenues. That money could come from Community Block Development Grant funds or "American Rescue Plan" stimulus funds from the federal government, Friend said. 
Over the past year, the city's fee-driven recreation fund was severely impacted by pandemic-related shutdowns, pushing Scotts Valley to outsource operation of its eight-week summer camp to the Boys and Girls Clubs. When the academic year begins, the plan is to expand from one child care center in Scotts Valley to three centers, including a space at Vine Hill Elementary. 
After-school care will cost about $25 per week, and families can sign up with the Boys and Girls Clubs of Santa Cruz County.
Skypark reopening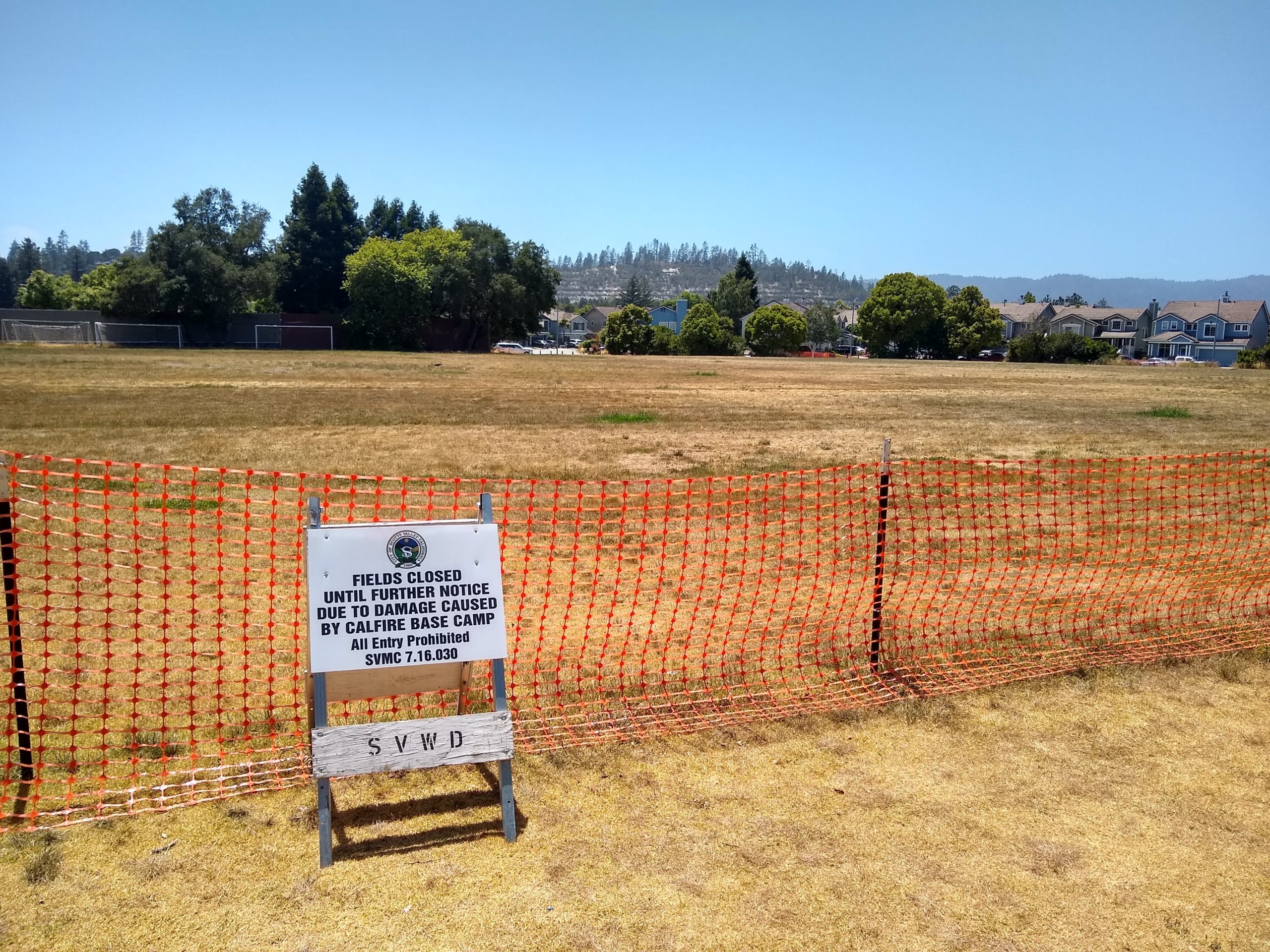 A field remains closed at Scotts Valley's Skypark in June 2021, nearly one year after damages related to the CZU Lightning Complex Fire in 2020. (Stephen Baxter — Santa Cruz Local)
Scotts Valley's Skypark will reopen by next month, City Manager Tina Friend told city council members on Wednesday. The park had been closed since the CZU Lightning Complex Fire last summer, when it was damaged while being used as a base camp for firefighters. 
Over the last several months, the park grounds have been leveled, mowed and re-seeded. City officials are just waiting for the grass to grow back "strong enough to be able to sustain" the usual level of community use. "It will be no later than Sept. 20," Friend said. "We're on the final stretch." 
City officials will file a claim with the state to be reimbursed for the costs associated with repairing SkyPark. 
City leaders previously estimated the cost of repairs at $1.2 million, with an expectation that FEMA would reimburse 75%. FEMA shifted those claims to the state, which caused a delay.
New city manager to be hired
Scotts Valley City Manager Friend was appointed the new city manager for Coronado in San Diego County in July. She is expected to start in September.
"I have to say, when I first saw the job announcement come through, I said, 'No way, this is unbelievable,'" Friend said at a Coronado City Council meeting July 20 before the vote to appoint her. "Coronado comes up once in a decade. It's a remarkable community. I said, 'I have to try to get this opportunity.'"
The Scotts Valley City Council had a special closed session meeting July 29 to discuss the soon-to-be-vacant city manager position. In recent years, Scotts Valley city government has faced financial shortfalls, employee turnover and recruitment problems. 
Friend's salary in Coronado will be $250,000 plus benefits and up to $20,000 in relocation reimbursement, the Coronado City Council approved July 20. During a closed session of a June 2 Scotts Valley City Council meeting, the council approved a raise for Friend from $16,577 per month to $18,276 per month, according to the meeting minutes. That would have brought Friend to an annual salary of $219,312.
Police department annual report
Scotts Valley Police Chief Steve Walpole presented an annual report Wednesday on crime trends, arrest demographics and organizational changes in the city. He and council members credited the police department with keeping the city safe while dealing with a pandemic, staff shortages, wildfires and evacuations, civil unrest and other challenges. 
Some highlights from the 2020 Scotts Valley Police year-end report:
Reported violent crimes such as rape, robbery and assault increased 13% in 2020 compared to the prior year, police wrote. Walpole told council members that seemingly dramatic increases in some violent crimes were due to the fact that the city had so few reported crimes in those categories in previous years. 

In the case of burglaries, pandemic-related shutdowns kept people home, so some local businesses "were targeted in the first few months of COVID-19," Walpole said. 

All other reported crimes were down 25%.

The report includes racial data of drivers stopped by the city's police department. The department has collected the data for years but this annual report is the first to share the data due to reforms the council adopted last year. 

In 2020, Scotts Valley police logged 127 arrests during vehicle stops, according to the report. In general, traffic citations were "dramatically down" from the previous year because of reduced traffic during the pandemic, Walpole said. 

Of those arrested during vehicle stops, 4% were Black, compared with

0.6% of Scotts Valley residents who are Black

. About 1.5% of Santa Cruz County's roughly 273,000 residents identify as Black, according to Census figures.

From January 2015 to July 2020, Scotts Valley police tallied 17,875 vehicle stops. Of those stopped, 2.3% were Black.

Of those arrested, 22% were Hispanic, compared with 10.6% of Scotts Valley residents who are Hispanic. About 34% of Santa Cruz County residents are Hispanic, according to Census figures.
Santa Cruz Local's Kara Meyberg Guzman contributed to this report.
Become a member of Santa Cruz Local, an independent, community-supported newsroom that's owned and led by local journalists. Our stories are free and always will be, but we rely on your support.
Already a member? Support Santa Cruz Local with a one-time gift.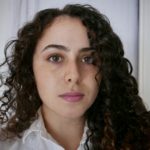 Isabella Cueto is a bilingual journalist. She has covered a wide variety of local issues in Santa Cruz County, as well as South Carolina and South Florida.