Santa Cruz Local offers its news stories free as a public service.
We depend on people like you — we call them our Santa Cruz Local members — to chip in $9 a month or $99 a year to make sure vital information can be available to all. Can we count on your help?
SCOTTS VALLEY >> City leaders aim to restore some of the "painful" cuts to city staff and services caused by nearly a year of COVID-related financial losses, City Manager Tina Friend said Wednesday.
Wednesday, the city council began discussion of the city's strategic goals and work plan, which inform how tax dollars will be spent in the next fiscal year.
Since the start of the pandemic, the city has cut its recreation staff "to the bone" due to forced closures, Friend said. The city's recreation department funding depends on user fees. A potential partnership with Capitola is in the works for youth recreation this summer.
Other significant staff vacancies include a finance director and a senior planner. The city's finance and planning departments have depended on outside consultants in recent months.
The city has the equivalent of 42 full-time employees, short of a capacity of 60 employees, Friend said.
"Really the overarching thing that I see we need to do as an institution is really lay that path to restoration," Friend said. "To do something about the lost services, the lost staffing, so we can function very well day to day for our community and provide robust recreation, provide robust, great street maintenance and all the things — and safety services — that our community wants for us."
The draft list of 17 prioritized projects proposed by staff:
Update the long-range financial plan and identify fiscal gaps
"Refine revenue options" for hotel and utility taxes
Update annual fees for recreation, development impact
Pursue grants for operations, infrastructure, community service
Complete environmental review of city's General Plan
"Develop a grounded vision and actionable development plan for the Town Center and complementary land uses"
Support local businesses with pandemic recovery
Begin plan for city's information technology infrastructure update
Buy new permitting software for planning department
Train staff to increase skills and enhance the city's efforts in diversity, equity and inclusion
Refine wildfire, power shut-off and disaster preparedness policies, training and community education
Create a bike patrol team in the police department for open space, trails and commercial areas
Revise accessory dwelling unit policy, code and program
Create objective design standards for mixed-use housing projects to align with new state law
Complete renovations of the Scotts Valley Library and capital planning for the Public Works building, streets, public facilities and parks.
Develop an organic waste management program, as required by state law
Begin years-long study of a "major overhaul" of the city's Wastewater Reclamation Facility
By consensus, the city council asked staff to add to the draft project list:
A city-wide review of development standards, proposed by Vice Mayor Jim Reed
A review of the city's commissions' purpose and efficiency, proposed by Councilmember Jack Dilles
A possible expansion of the city's inclusionary housing requirement, proposed by Mayor Derek Timm. In part of the city, proposed housing developments of a certain size are required to make 15% of new units affordable, based on area median income. A council committee is looking into an expansion of that 15% rule to the entire city. To become law, the proposal must be approved by a council majority — at least three votes. In a Santa Cruz Local candidate forum in October, Councilmembers Jack Dilles, Randy Johnson and Donna Lind said they would approve the change.
Training for city council members in professional development and diversity, equity and inclusion, proposed by Timm.
Councilmembers also agreed with Friend that restoration of city services, including recreation programs, should be a top priority. 
In summer 2020, Santa Cruz Local interviewed and surveyed about 50 Scotts Valley residents about their priorities for the Scotts Valley City Council.
Residents listed five top priorities:
Housing
Support of local businesses
Stabilizing the city budget
City help with school funding, especially during the pandemic
Policing
The city council does not fund education directly. In interviews this fall, re-elected Councilmembers Lind, Dilles and Johnson listed ideas for how council members could help ensure student health and safety.
Target store remains on track
In other news, Friend said a Target store planned for the former Kmart location on Mount Hermon Road is "full steam ahead."
City staff are working with Target representatives weekly on the designs. Target plans to open the store in 2022, Friend said. In recent weeks, city staff received questions from residents worried that the plans were not moving forward.
"Never fear, Scotts Valley. Target is coming," Friend said.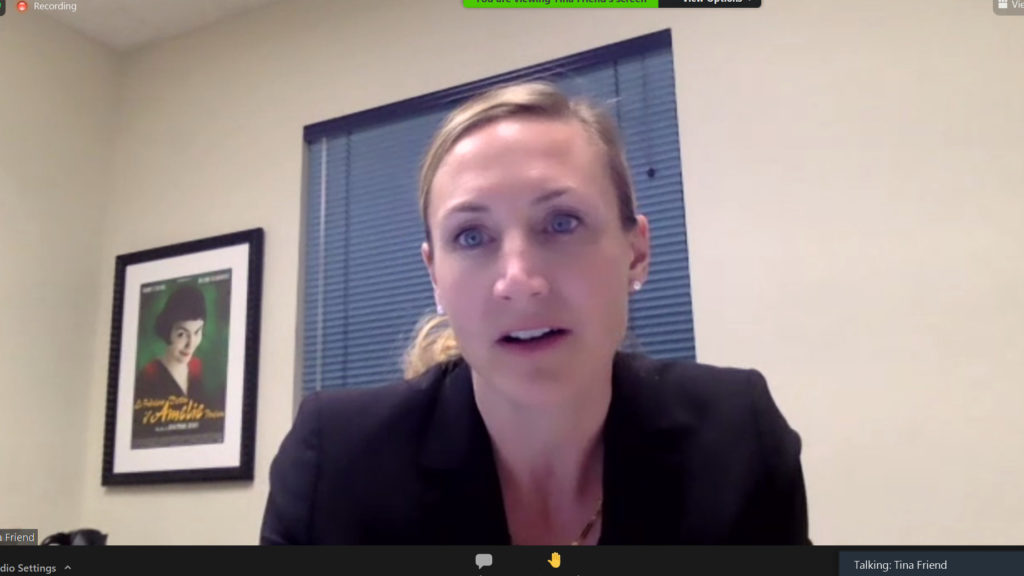 Separately, Friend announced a 6 p.m. March 11 virtual town hall about designs for the Scotts Valley Library renovations.
City staff expect the library designs to be complete by May, with construction to begin by summer and the library open by the end of the year. Estimated cost of the renovations is $3.75 million. It is funded by Measure S, a 2016 bond measure approved by Santa Cruz County voters.
Housing Element
Wednesday, the council unanimously approved Scotts Valley's annual Housing Element progress report. It measures the city's progress on affordable housing development.
The report showed the following permits issued in 2020:
Zero units for people with extremely low or very low incomes (0-50% of area median income)
One unit deed-restricted as affordable for people with low incomes (50-80% of area median income)
One unit deed-restricted as affordable for people with moderate incomes (80-120% of area median income
Eight market-rate units
The state has called for Scotts Valley to permit a certain number of units at each affordability level by the end of 2023. 
Since the start of 2015, the city has permitted:
Zero of 34 required units for people with very low incomes
Four of 22 required units for people with low incomes
Eight of 26 required units for people moderate incomes
135 market-rate units, which surpasses the required 58 units.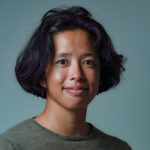 Kara Meyberg Guzman is the CEO and co-founder of Santa Cruz Local. ​Prior to Santa Cruz Local, she served as the Santa Cruz Sentinel's managing editor. She has a biology degree from Stanford University and lives in Santa Cruz.