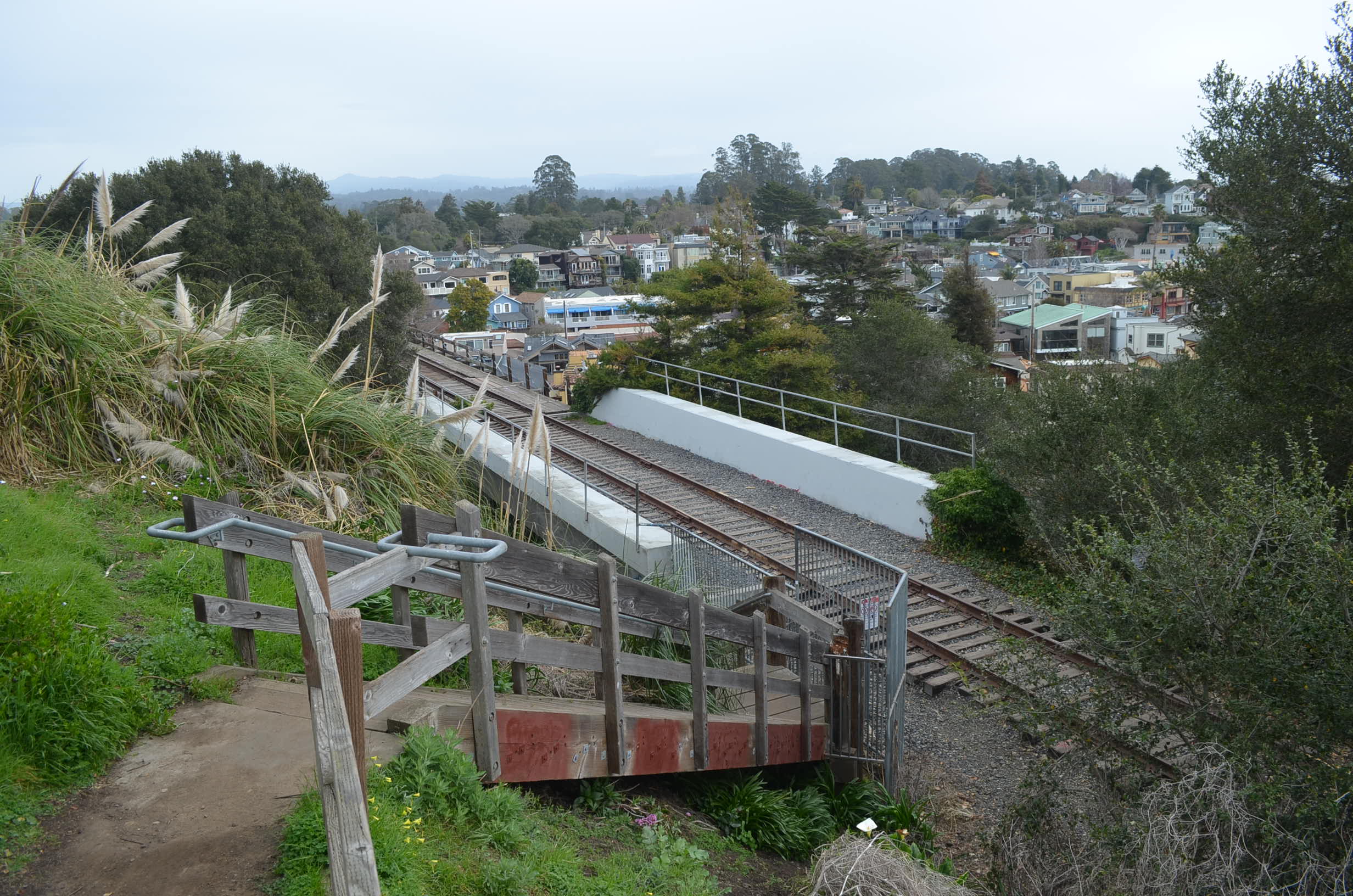 A consultant's report on whether the Capitola Trestle could be used as a pedestrian trail is due to the Santa Cruz County Regional Transportation Commission in September. (Stephen Baxter — Santa Cruz Local)
SANTA CRUZ >> A search for $17 million for environmental and engineering reports for a proposed passenger rail project is expected to ramp up in late 2022 when more money might become available, leaders of the Santa Cruz County Regional Transportation Commission said this month.
Regardless of the train project's pace, narrow Highway 1 train bridges that snarl traffic still could be revamped, said Guy Preston, executive director of the transportation commission. Preston's remarks, in an interview, might allay fears that the train project's delay could slow Highway 1 traffic relief plans. Regional Transportation Commission Chairman Aurelio Gonzalez had voiced some of those concerns at a commission meeting this spring.
Last year, transportation commissioners voted to pursue passenger rail next to a walking and cycling trail on Santa Cruz County's rail corridor. The corridor runs from Watsonville to Santa Cruz mainly along the coast.
This spring, the commission voted not to approve a business plan for the rail project amid some commissioners' push for a trail-only plan. Preston, the transportation commission director, said in May that the business plan decision didn't matter because he and his staff still needed to find $17 million for environmental and engineering reports for the train project.
This month, Preston said no progress had been made to find that money. He said he plans to pursue transportation money that he expects to become available toward the end of 2022. The reports are projected to cost millions because Santa Cruz County's rail corridor spans 32 miles and much of it is near the coast, Preston said.
"There are technical reports that are done that study biology, that study traffic impacts, that study visual impacts, noise. So all of those different studies need to be completed," he said. "When you're dealing with a long area, with a big area of potential effect, there's a lot of different resources that are affected that need to be studied."
Trail-only advocates and former train engineers recently reiterated concerns that parts of the corridor would not be wide enough for train tracks and a paved path for walkers and cyclists.
"We certainly will be looking at that, the side-by-side use of the corridor," Preston said, when asked about it. "The impacts of that design will be considered."
Highway 1 upgrades
The transportation commission also has other priorities, including some that intersect with rail. The most notable is the expansion of Highway 1 to make room for roughly six miles of new auxiliary lanes, as well as several rail bridges.
Transportation Commission Chairman Aurelio Gonzalez, who is also a Watsonville city councilmember, said during a transportation commission meeting that delays to the passenger rail plan could jeopardize or delay bridge upgrades on Highway 1 to help relieve traffic.
Preston, the transportation commission executive director, said that was not the case.
"We can address the highway and address the bridges without knowing what sort of rail transit is on the line," Preston said.
Interim trails
Preston said a possible solution could be the installation of temporary "interim trails" on top of existing rail beds.
In June, the RTC hired consultants Mark Thomas & Co. to prepare an environmental impact report for the last phase of the Highway 1 expansion — from State Park Drive to Freedom Boulevard. The report is expected to address whether an interim trail could work on rail bridges, also known as trestles.
The $2 million environmental impact report is expected to be done in 2022, Preston said. It is expected to include analysis of how a walking trail could be built on the existing rail bridges and moved to the side in the future if passenger rail service happens there.
The highway parts include section 12 of the Rail Trail, a 1.25-mile stretch from State Park Drive to Rio del Mar Boulevard that has four key bridges: two over Highway 1, one where Soquel Drive meets Aptos Creek, and another where Soquel Drive meets Valencia Creek.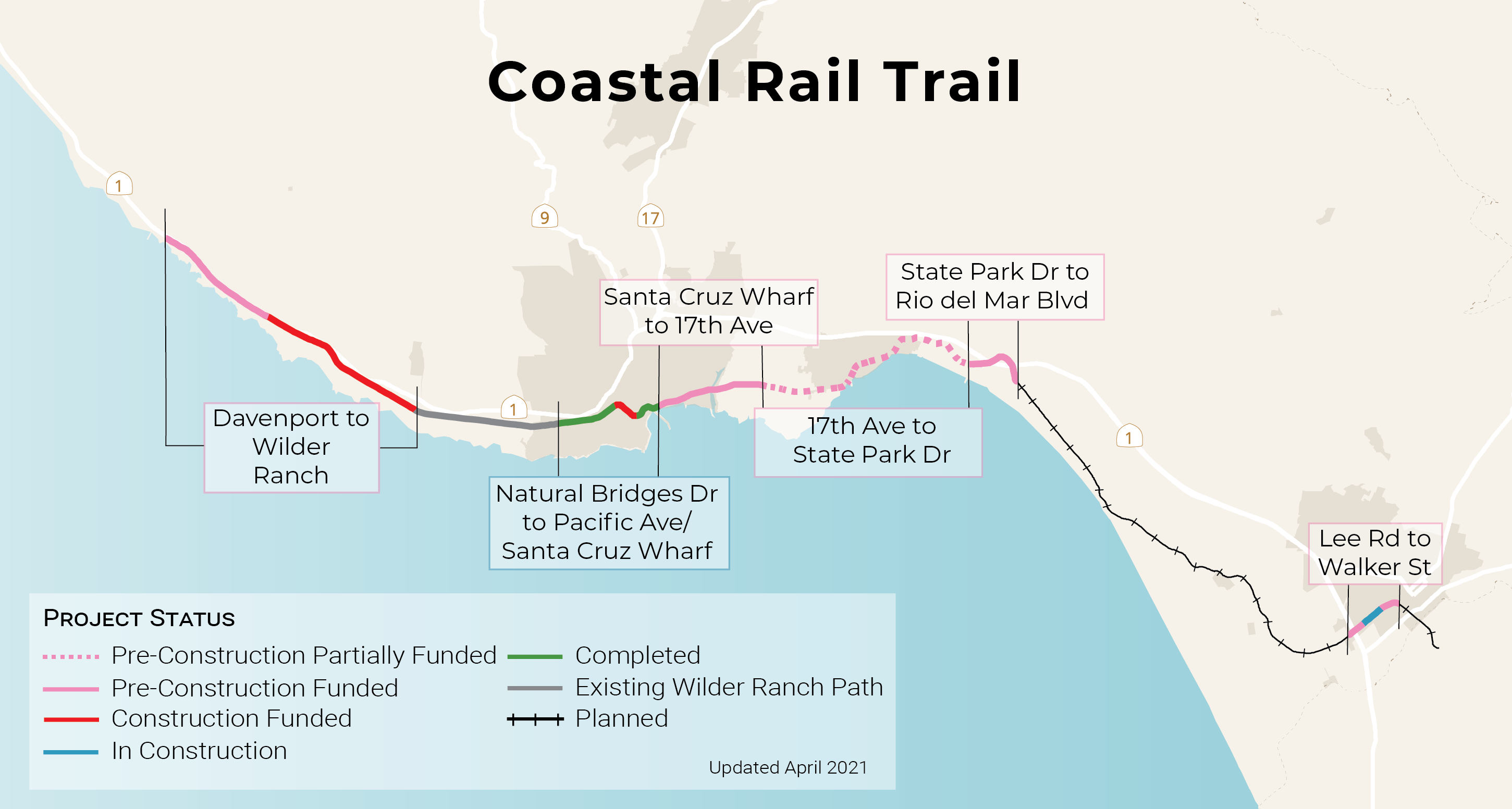 A map shows trail segments funded, completed and planned on Santa Cruz County's rail corridor as of April. (Santa Cruz County Regional Transportation Commission)
Transportation commission staff are designing the highway and trail project at the same time, because "it appears to make sense," Preston said. 
The city of Santa Cruz's Rail Trail segment 9, as well as the county's segment 10 and parts of 11, could also include interim trails, Preston said. Transportation commission staff have been in talks with city and county officials about the possibility but no final decision has been made, he said. These segments have not yet been built.
Segment 9 would run from East Cliff Drive and Murray Street to 17th Avenue in Live Oak.

Segment 10 would connect 17th Avenue and 47th Avenue in Capitola.

Segment 11 would span from 47th Avenue to State Park Drive in Aptos.
In the next 12 months or so when interim trail environmental studies complete, Preston said he hopes the commissioners will arrive at a clear set of approved projects so staff can seek funding. 
"My goal is to try and identify fundable priorities that we can get through, and we've shown that we can be quite successful," Preston said. "It's going to be hard to please everybody. It would be nice to reach some sort of compromise agreement on the rail line."
Several other rail line-related projects are set to be discussed in coming months, including plans to deal with coastal erosion. Transportation commission staff will ask commissioners to adopt the erosion project at the August meeting, Preston said.
Consultants are also analyzing the Capitola trestle to determine if it could be used as a pedestrian trail. That report is expected to go before the transportation commission as an informational item in September, Preston said. 
Become a member of Santa Cruz Local, an independent, community-supported newsroom that's owned and led by local journalists. Our stories are free and always will be, but we rely on your support.
Already a member? Support Santa Cruz Local with a one-time gift.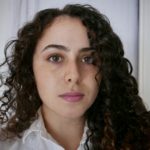 Isabella Cueto is a bilingual journalist. She has covered a wide variety of local issues in Santa Cruz County, as well as South Carolina and South Florida.